How Glow By Daye Is Transitioning From Amazon Seller To Full-Fledged Beauty Brand
An entrepreneurial desire simmered inside Ranay Orton, but she wasn't sure what to apply it to. She liked her job—she worked in sales for the pharmaceutical company Abbott from 2010 to 2014 before joining Roche in a similar capacity—and she didn't have gobs of money to blow on a venture that could go belly up.
In her free moments, Orton tuned into business podcasts and paid particularly close attention when the subject matter turned to Amazon. "I was obsessed with learning about the beast that is Amazon. I would listen to tons of podcasts on pricing and understanding how to get reviews out of the gate, and the fact that Amazon, at the end of the day, is a search engine driven by key words," she says. "It's very similar to Google, but you have people ready to buy."
After having her first child in 2016, mother-of-two Orton decided to test her entrepreneurial skills. As a side hustle, she invested roughly $1,000 into creating bath bombs for Christmas gifting under the brand name Glow by Daye and promoting them on Amazon. Glow by Daye signed up for the Fulfillment By Amazon service, and the e-commerce giant shipped its bath bombs.
"I thought this would be a good way to start because the great thing about that program is they handle all of the logistics. Yes, you are working to get a product manufactured, but they're going to handle getting it to the customer. That was a great opportunity because I was still working full-time," says Orton, who told herself she could leave her full-time gig once her business generated at least $1,700 a day. "It led me to what I'm doing now with Glow by Daye."
Today, the brand is far different than it was at the beginning. In the wake of dabbling in bath bombs, Orton more than doubled her initial investment to develop hair bonnets, a product she usually bought from beauty supply stores for as cheap as $2 and found herself disappointed by their flimsiness. While the bath bombs were highly seasonal, hair bonnets could be sold year-round in an Amazon environment that wasn't bursting with them.
"I thought, 'There has to be a better-quality bonnet.' I saw that there were some on Etsy that were custom-made, but it would take two to three weeks to get them. I wanted them to be adjustable, satin-lined, and really protect and hold my hair," says Orton. "I went on Amazon, and I saw the only options that were available were the ones from the beauty supply store that were $4 on Amazon because of shipping. I manufactured my bonnet and launched it on Amazon. It was tremendous success."
"I was hyper-focused on how much I was spending on advertising versus how much I was bringing in."
Glow by Daye surpassed $1 million in sales on Amazon in 2018 and enabled Orton to step away from her pharmaceutical job. In 2020, following a year in which sales dipped to $800,000 due to surging competition, the brand is on pace to hit $1 million to $1.5 million in sales—and it's diversifying its revenue streams. Orton predicts approximately 60% of sales will come from Glow by Daye's website this year.
During the pandemic, demand for the brand has increased. In April, its sales spiked 100% from the prior month. "Because everyone's normal routines have shifted drastically, so has many of their haircare routines. Many are finding ways to conveniently stick to their healthy haircare regimen and styling routines while their local beauty salons are closed," explains Orton. "This maintenance usually includes regular conditioning sessions and protection. The right resources can help ensure your hair stays healthy and thriving even while in the midst of DIY. Those that were already accustomed to styling and caring for their hair regularly at home seemed to have more time to work on establishing a more consistent routine and experiment with new tools, techniques or styles."
To thrive on Amazon, Orton emphasizes keeping tabs on the numbers—retail pricing and advertising costs chief among them—is crucial. "One of the things I was really nervous about was pricing because I was competing against bonnets that were $4. I had a better-quality product, and I wouldn't make money at $4," says Orton. "My price was $17.96 on Amazon, which was exponentially more than my next competitor. What I had to realize was that people looking for quality aren't as price sensitive, and I knew that, once they got a hold of the product, they would know it's worth the money. I priced it where I wanted it to be priced, and I knew I could move it from there."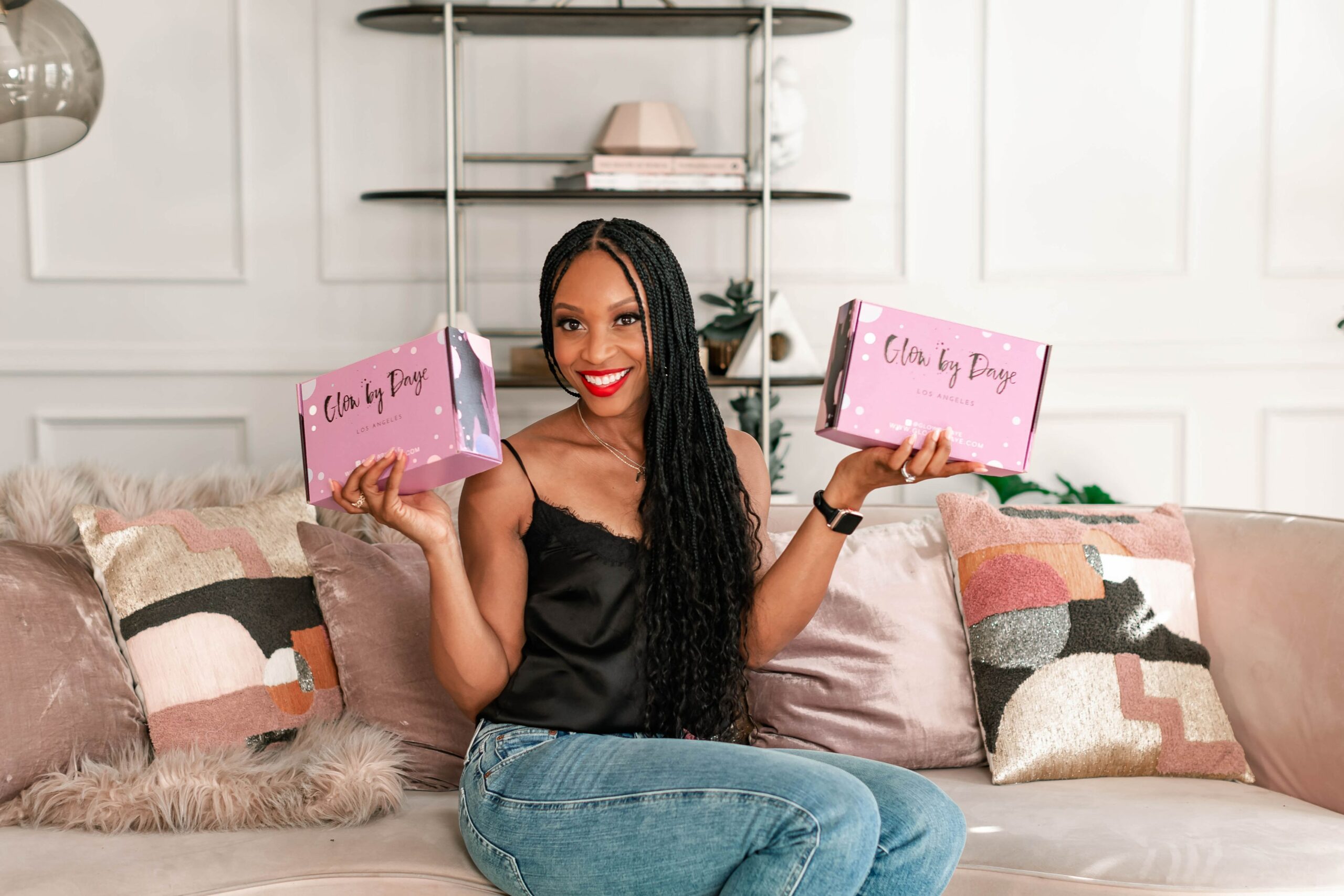 For advertising, Orton attempted not to fork over above 20% to 25% of the retail price to acquire a new customer. Occasionally, she went up to 30% to 35%. "I wanted to keep it as low as possible," says Orton. "Being bootstrapped like I was, I needed to make sure I was profitable to reinvest back in the business. I was hyper-focused on how much I was spending on advertising versus how much I was bringing in."
Orton didn't set up Glow by Daye's site until the brand had been around for a year and a half. Her travails on Amazon last year convinced her of the importance of building its presence elsewhere. The bonnet segment exploded, and rivals undercut Glow by Daye's pricing. Orton resisted the urge to slash the brand's prices. She says, "I knew that I wasn't going to always be just on Amazon, so I didn't want to keep drawing down the price. I wanted to create a better overall experience for my brand."
Copycats were a problem, too. "I legit had people recreating everything with my logo on it and had Amazon take it down," recounts Orton. "It was flattering in a way, and I realized I really had something here, but, at the same time, it was frustrating. They [Amazon] are definitely trying to do what they can do, but there's so much to police, I can only imagine how inundated they are. At the end of the day, you have to protect your brand integrity."
"At the end of the day, you have to protect your brand integrity."
Orton has shifted Glow by Daye's advertising budget to dedicate 60% to non-Amazon platforms such as Google and social media networks. And she's enlarged its assortment. In addition to satin bonnets, Glow by Daye currently offers deep conditioning heat caps, scarves, soft hood dry attachments and shower caps. Orton plans to multiply the color variety and introduce related products like pillow cases. Glow by Daye has fielded wholesale requests, and Orton is open to them, but is careful to concentrate her precious minutes on efforts she's reasonably certain will bear fruit.
When Glow by Daye was completely dependent on Amazon, Orton could be behind the scenes, a position comfortable to her. With the brand expanding off of Amazon, she sensed she had to move into the spotlight to give the brand a human face. Orton's goal is to post at least three times a week on social media. The posts, she says, "show that I'm a person, and I'm real. I have the same problems that you have. It's outside my comfort zone, but that's where growth happens."
In her posts, Orton doles out conditioning tips, celebrates her kids and expresses the pride she feels being a Black beauty entrepreneur. She says, "I am the avatar for who we serve. My customers are African American and Afro-Latinas, women with curly hair, weaves and wigs. What we have done in recent years is we are really taking control of our haircare at home versus going to the salon, so management of our hair at home is highly important, and we are investing in it to make life easier on us."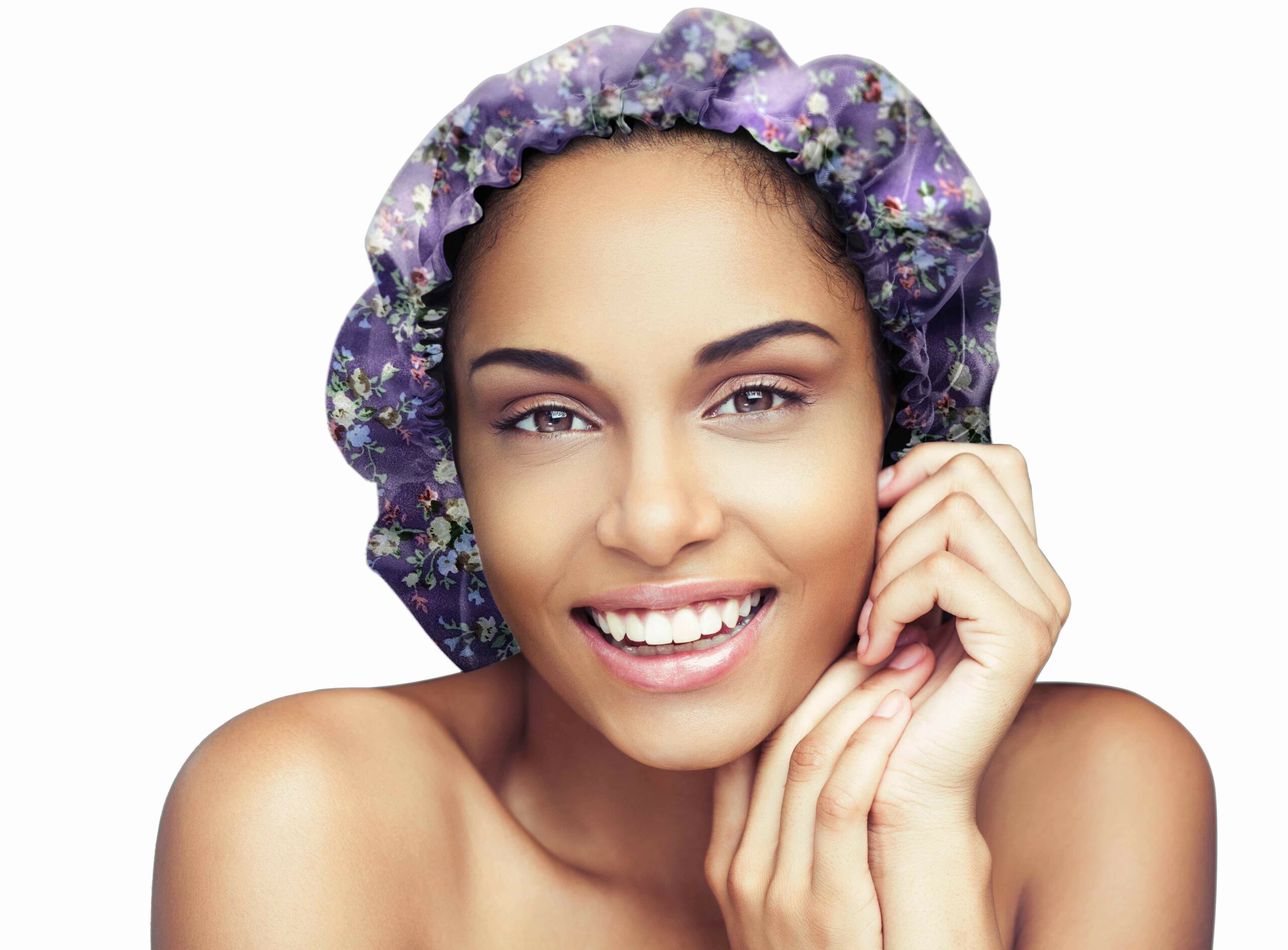 Orton's connection to Glow by Daye's customers is essential to it flourishing separate from Amazon with a unique brand identity. "I never want it to be known as the company that sells bonnets," she says. "I want us to be a brand that has more of an emotional appeal to our customers, and that really wants to encourage and empower you on your healthy hair journey and provide not only product solutions, but also valuable information."