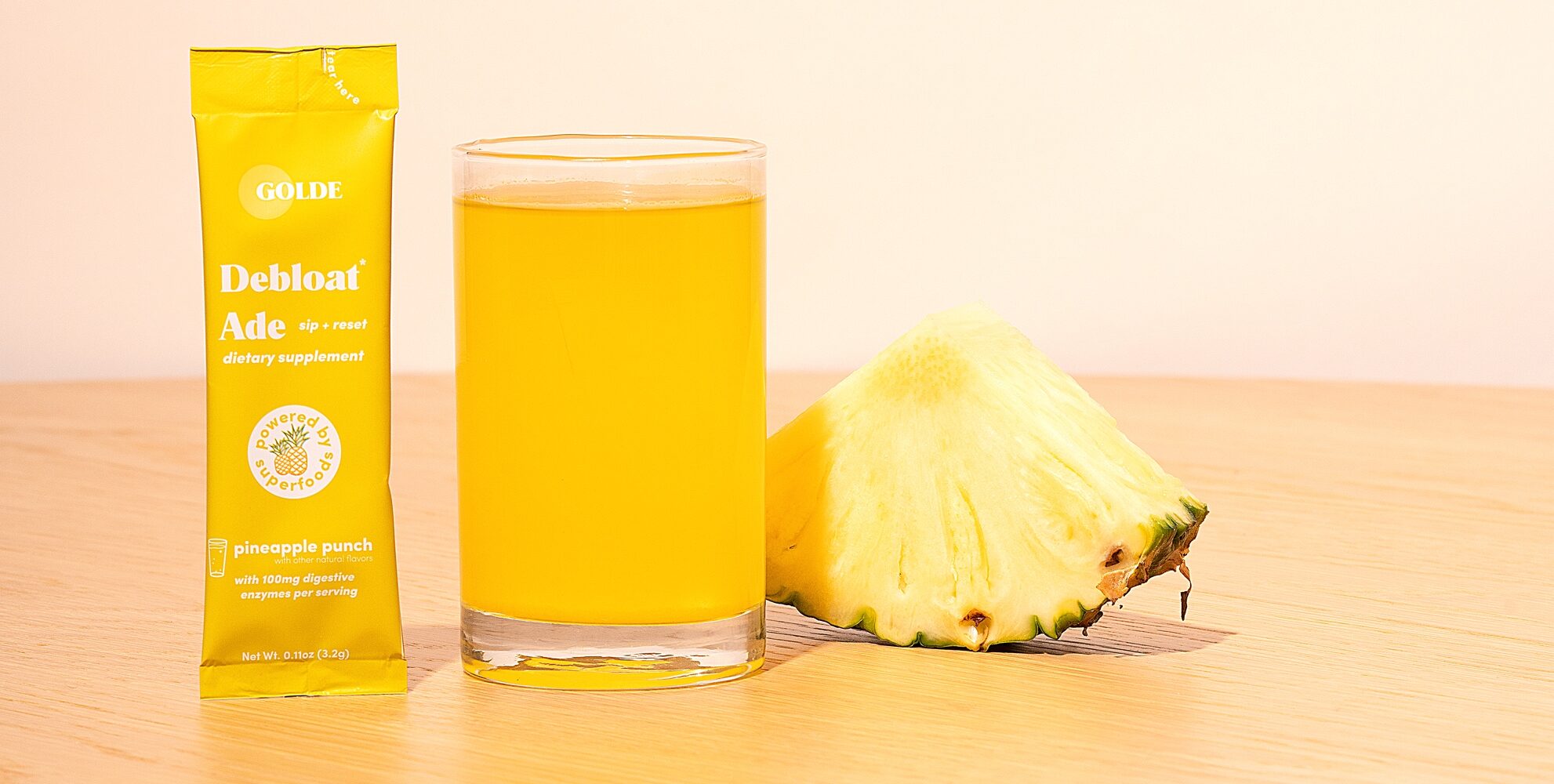 After Launching At Sephora, Golde Introduces Its Ingestible Products To Mass-Market Shoppers In Target Stores
Last year, as Black Lives Matter protests spread globally in the wake of the killing of George Floyd and the beauty industry grappled with persistent discriminatory practices, engaged couple Trinity Mouzon Wofford's and Issey Kobori's ingestible brand Golde popped up on nearly every media roundup of Black-owned beauty brands.
The publicity sent its sales skyrocketing—Mouzon Wofford shares the brand generated more revenue in June 2020 than the entirety of 2019—and attracted retailers and investors, including a few the brand had pitched unsuccessfully in the past. Though the business was welcome, Mouzon Wofford's feelings about the attention were mixed.
"As a founder, you can always tell when a partner is reaching out with the singular goal of highlighting you as a Black-owned business," she says. Target wasn't doing that. Mouzon Wofford says the mass-market retailer saw Golde not simply as a token brand.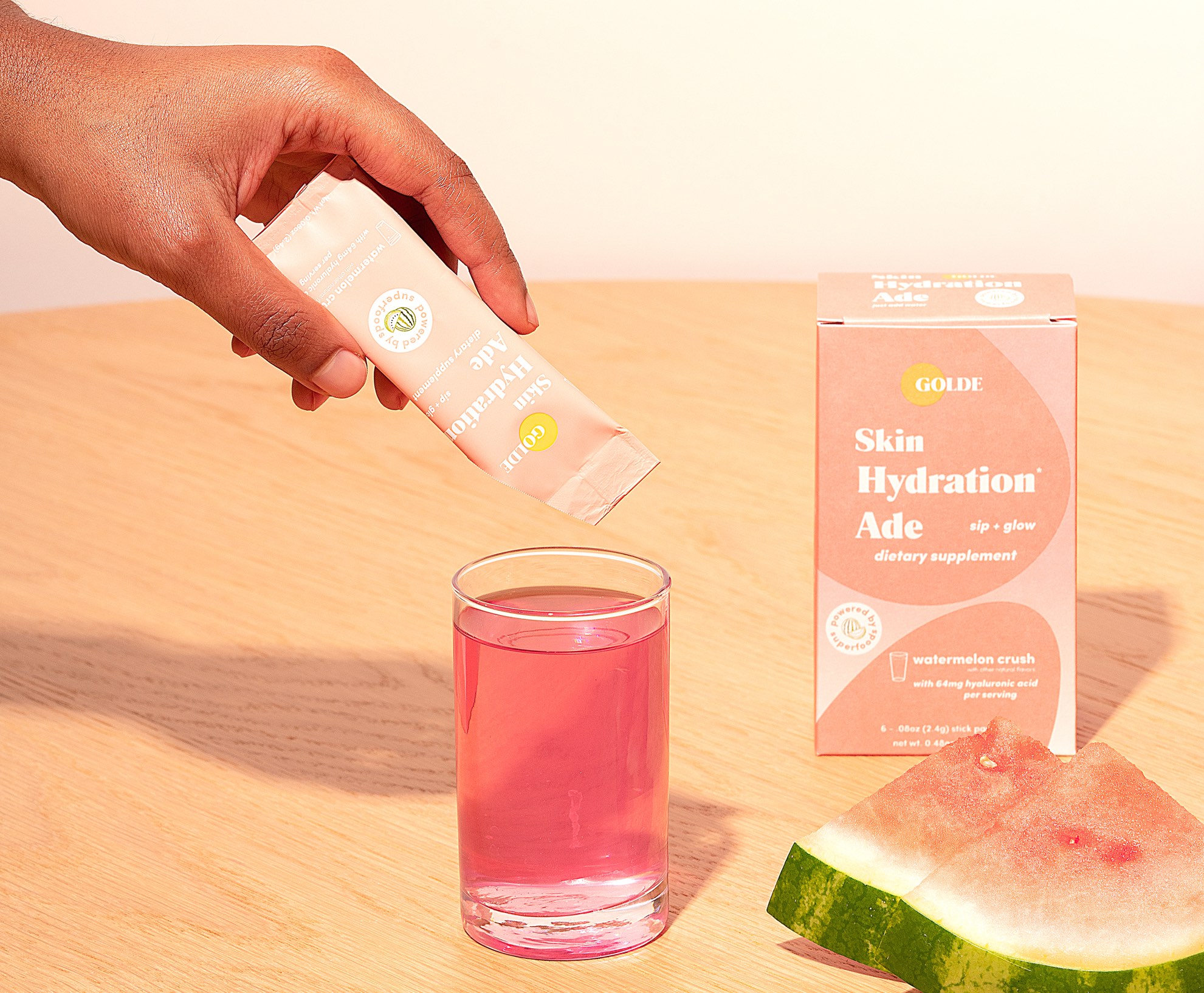 Mouzon Wofford participated in the Target Takeoff accelerator program in early 2020, which predated the racial reckoning of the summer, and conversations with the retailer about possibly picking up Golde started then. Close to a year later, the brand is rolling out a line of $15 superfood powders called Super-Ades in 460 Target doors and online. Its Superfood Latte Blend, a staple of Golde since its 2016 debut, and face masks will also be available on Target's website.
Super-Ades will be sold in blueberry Destress, pineapple Debloat and watermelon Skin Hydration varieties, and packaged in single-serve sticks. They're designed to be dissolved in cold water prior to drinking. Target's site will carry Golde's Superfood Latte Blend in a $22 sampler set with Original Turmeric, Cacao Turmeric and Matcha Turmeric lattes.
"You can always tell when a partner is reaching out with the singular goal of highlighting you as a Black-owned business."
"We knew that we really had our core customers' latte routine pretty nailed down—from our matcha to our turmeric to our cacao blend—but we wanted to launch a new offering that was really effortless, but still very much superfood-driven," says Mouzon Wofford.
Golde's arrival at Target is aligned with its mission to enhance the accessibility of wellness. At Sephora, where Golde entered in 2019, making Mouzon Wofford, now 28 years old, the youngest Black woman to have a brand at the specialty beauty retailer, its Superfood Latte Blend items are priced at $29, almost double the price of the Super-Ades products at Target stores, but cheaper than supplements from brands such as Moon Juice, WelleCo and The Beauty Chef. Target is stocking individual Superfood Latte Blend choices and Golde's face masks on its site for $29 and $34, respectively, the same prices they have at Sephora.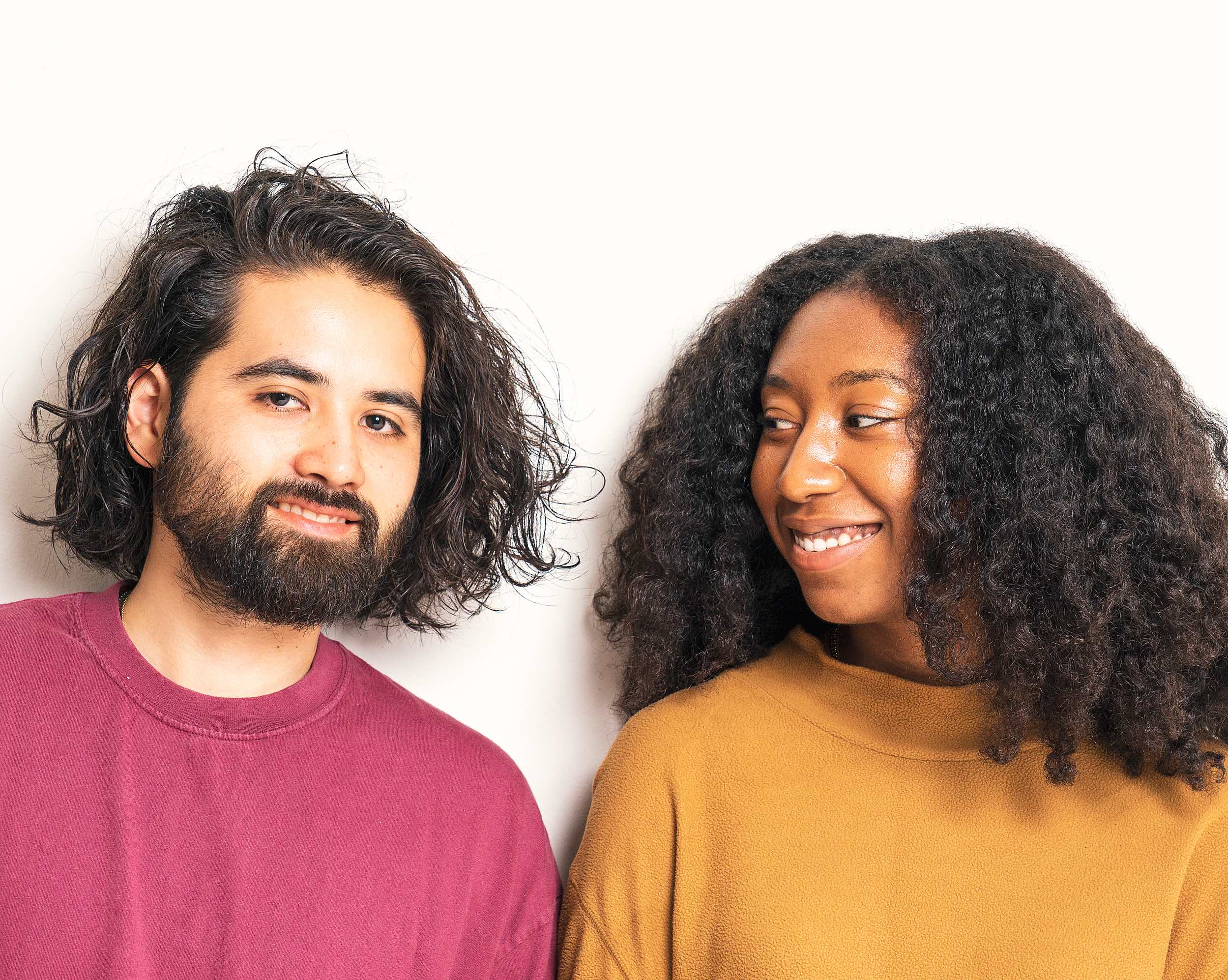 "As we thought about this opportunity to get in front of a totally new audience, we knew that we wanted products that really stay true to the Golde brand, but also had this added benefit of being ridiculously simple and fun to use," says Mouzon Wofford.
Golde's heightened 2020 sales volume—last year's sales were 10X 2019 sales—presented a challenge, albeit an appreciated one. It forced the brand to put pre-orders in place for its customers and, in some cases, they were backlogged by eight weeks. "By the time that our next production runs were hitting the warehouse, we had already pre-sold through all of that inventory," says Mouzon Wofford. To keep up with growth, Golde secured a fulfillment center that could handle it. Mouzon Wofford says, "There was definitely a massive game of catch-up in trying to accurately project out how this demand was going to hold and how we could scale up the supply change for that."
"We wanted to launch a new offering that was really effortless, but still very much superfood-driven."
After the protests died down, Golde's sales didn't tumble. "We were a little bit concerned that we might see a massive drop-off, and there might be a moment of interest, but I think what we found was that word of mouth had a very cumulative effect," says Mouzon Wofford. Shout-outs Golde received from Beyoncé and Kourtney Kardashian, and features on "Today" didn't hurt. "It's been really exciting to see how much that has held and also how much the movement to support Black-owned businesses has continued," says Mouzon Wofford. "It wasn't just something that people were talking about in June. It's really something that has become top of mind for a lot of shoppers 365 days out of the year."
Golde raised angel funding last year. Mouzon Wofford divulges it totaled less than 10% of the brand's 2020 revenue, and Golde has opted to remain independent. "We don't feel the need to rush into a partnership with a capital partner, which I think is really, really important," says Mouzon Wofford. "It just allows us to continue to operate with dignity and with our priorities at the forefront." She adds, "We're definitely open to bringing on the right capital partner when it makes sense, but we're continuing to be really thoughtful and strategic about that."
Golde is ramping up its assortment. It recently unveiled the Superwhisk, a USB-powered whisk that helps to froth lattes. The product quickly turned into a bestseller on Golde's site. Moving forward, Mouzon Wofford wants to introduce merchandise enabling customers to integrate Golde throughout their day.
"The success of a product like Superwhisk, which is not necessarily the type of product that we would traditionally launch, really speaks to the lifestyle piece of the brand and the fact that our community is looking for more ways to get more Golde into their daily routine," she says. "I think that our real vision for the brand is having a product for every part of our core customers' self-care routine, and building a lifestyle around making it fun and easy."