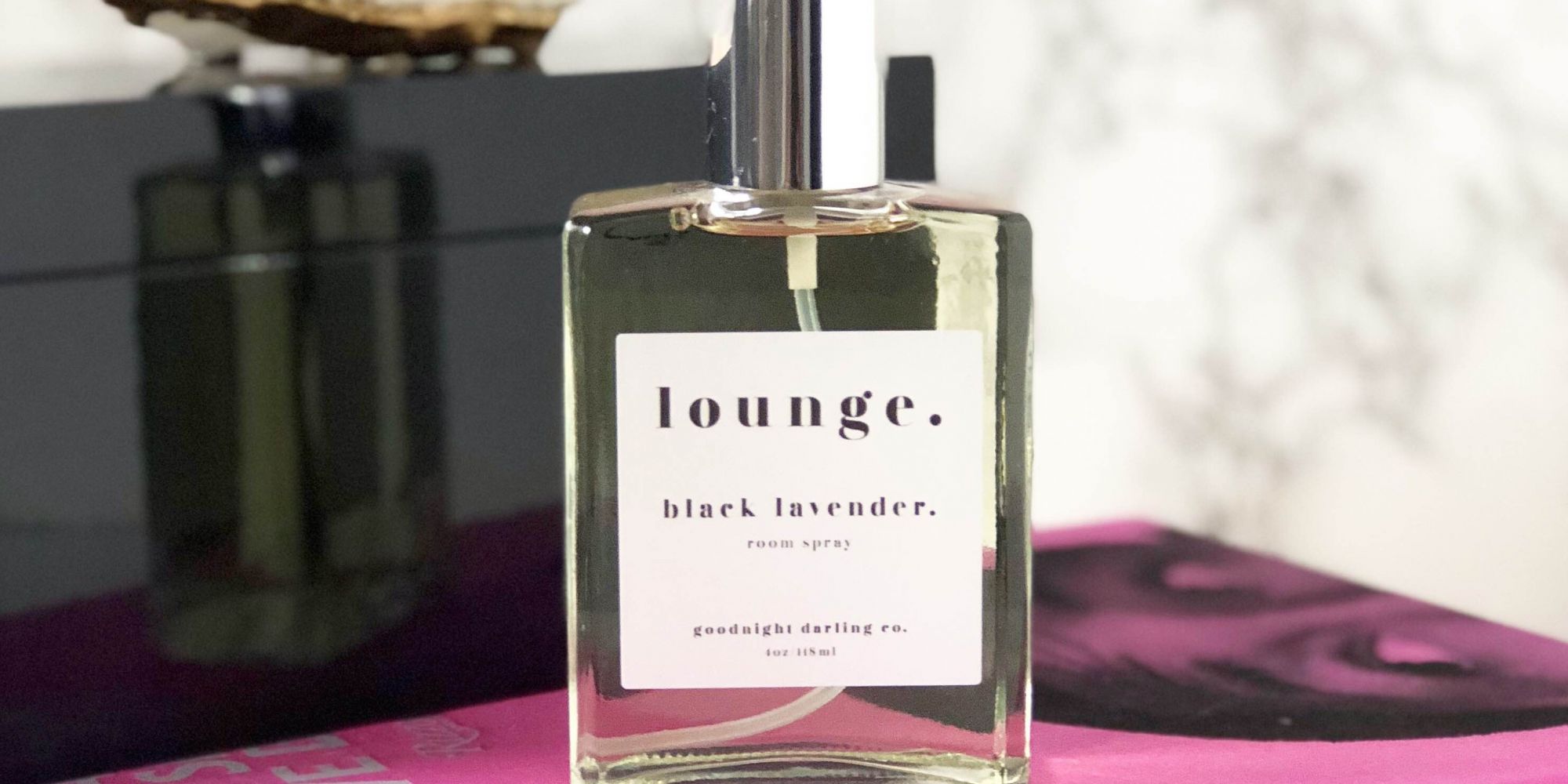 Lullabies In Bottles And Bags: Goodnight Darling Co. Develops Products To Foster Good Sleep
Goodnight Darling Co. is cozying up to retailers, particularly West Elm, where it's launched at stores in Fairfax, Va., and the Logan Circle neighborhood of Washington, D.C.
Founded by insomnia sufferer Aycee Brown, the all-things-slumber brand lulls customers to dreamland with a wide variety of products from room and pillow sprays to herbal teas and tinctures. In total, Goodnight Darling's selection spans around 15 products priced from $4.50 for tea samples to $75 for a starter set, including its bestselling Black Lavender Wooden Wick Candle, Deep Detox Bath Soak and Sleeping Beaute Tea.
"Goodnight Darling is a beauty, wellness and lifestyle apothecary brand dedicated to teaching women how to sleep well and practice better self-care," says Brown. "My customer is the working woman who is on the grind and hustling. She really needs to relax and have a good nighttime ritual."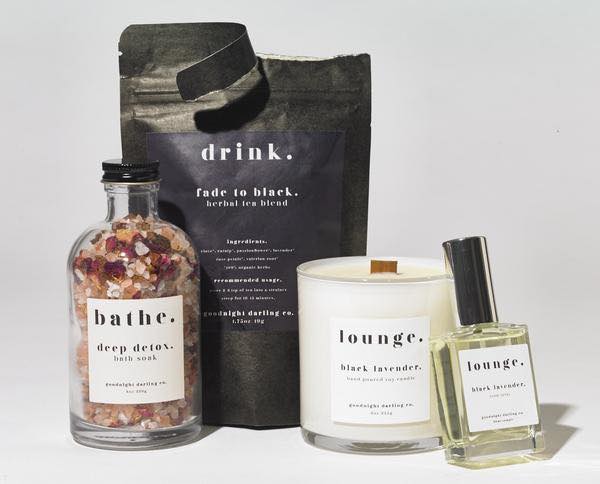 When Brown describes her customer, she could be describing herself. A perennial entrepreneur with a career that's straddled corporate sales and photography, Brown has found it difficult to turn off the wheels in her head after the day ends. To help her snooze, she turned to over-the-counter sleep aids and ended up becoming addicted to them.
"My mom had an intervention with me and said, 'Hey girl, you need to stop this or you are going to mess up your liver,'" recounts Brown. "That really started me on a journey to not use over-the-counter sleep pills, and I did a lot of self-study, spending thousands of dollars on different courses to learn how to make products for myself."
As she was whipping up natural sleep remedies for herself, Brown determined she wasn't the only person with sleep difficulties needing products to address them. The Centers for Disease Control and Prevention estimates one in three Americans don't get enough sleep on a regular basis. Insufficient sleep — or sleep durations lasting less than seven hours — is linked to conditions like heart disease, diabetes, obesity, stroke, high blood pressure and mental distress.
"Americans have some of the worst sleep issues in the world, and no one talks about it," says Brown. "Especially millennials, everybody is telling us to work hard and sleep later, and that's not what we should be doing. You can't bank sleep."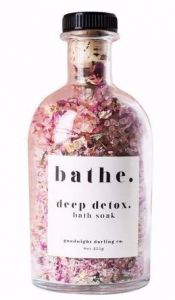 Brown has been creating businesses since before she hit puberty. She dabbled in the lollipop trade as a young girl well ahead of her venture into beauty and wellness. Brown's entrepreneurial instincts make her unafraid to pull the trigger on a new concept. At 3 a.m. as she struggled with shut-eye, she came up with the name Goodnight Darling, which refers to a term of affection used by her grandmother, bought the domain and, three months and $2,000 later, introduced the brand in July 2016. Brown recouped the initial investment within two months.
"For the line, I wanted to make sure the products were dedicated to getting you a well-rested night. Even the wick in the candle is wooden because the crackling of the wood promotes an atmosphere that helps you relax," she says. "It's about quality and not quantity. I'm not going to tell you what's best for your body, but I do think you should set the mood to promote sleep. That might be by lighting a candle or drinking tea."
West Elm picked up Goodnight Darling through the retailer's local program that trickles in brands to stores on a gradual basis in order to not overwhelm small companies, according to Brown. Outside of West Elm, she envisions Goodnight Darling heading to retailers such as Nordstrom, Anthropologie and Urban Outfitters.
"More people are getting their hands on the brand, and we are working with more boutiques. It's definitely on track to go where I want it to go," says Brown. "I didn't have a bunch of money to start this. I did it on my own paycheck to paycheck when I was full-time. The growth is fast, but I'm working with what I have to grow the business. In 2018, I want it to get much further."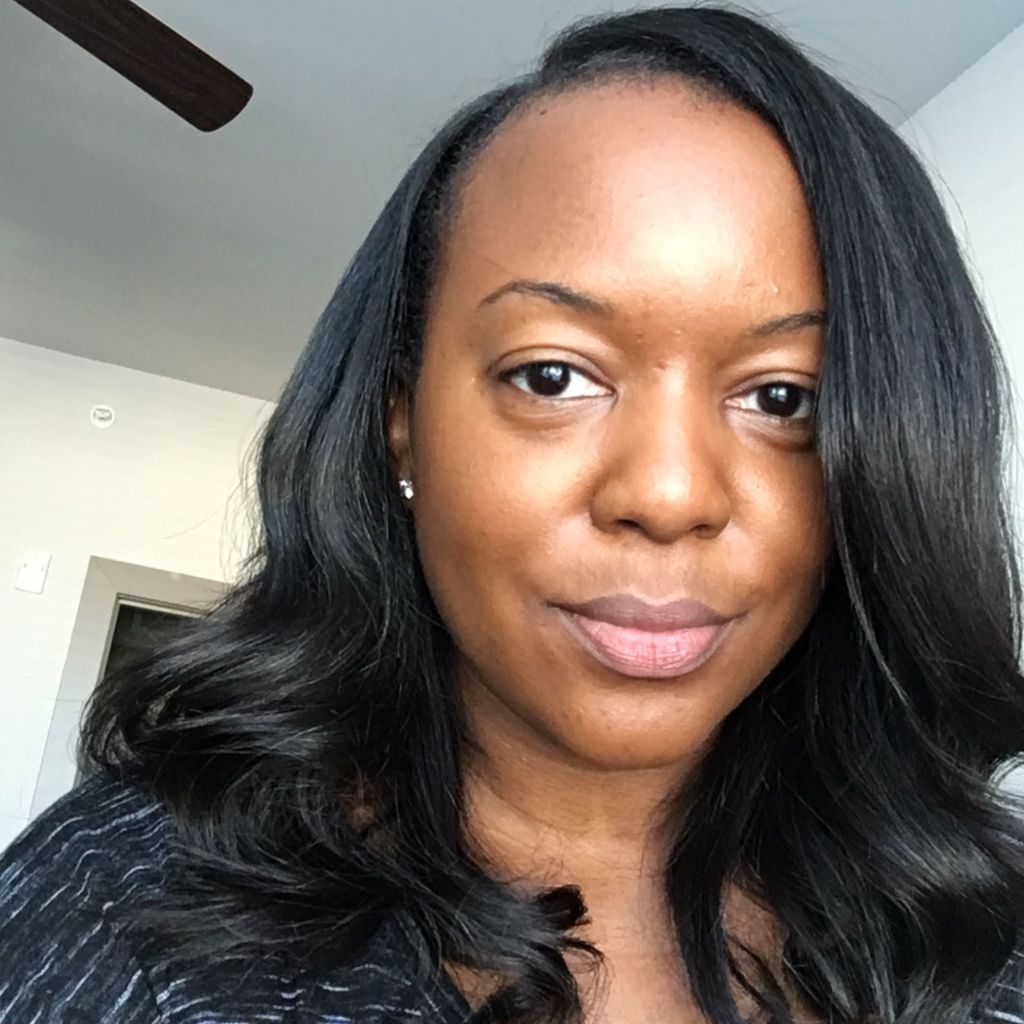 Goodnight Darling isn't stopping with its current product portfolio. Brown is planning to develop men's products and expand the brand's bath offerings. "The whole goal is for me to own the night. Any time someone is thinking about a nighttime ritual, I want to have something for them to use," she says. "People need to create spaces in their homes for self-care. That's missing. I want to educate people on why sleep is important and incorporating products into nighttime rituals."
Those products and rituals have transformed Brown's doze deprivation into a healthy and replete sleep routine. "I'm not one of those put my head on the pillow and fall asleep people, but I don't have a TV in my room. I don't use my phone as an alarm clock. I have an actual clock. I sleep with an eye mask," she says. "I prep for bed an hour or two hours prior to going to bed."