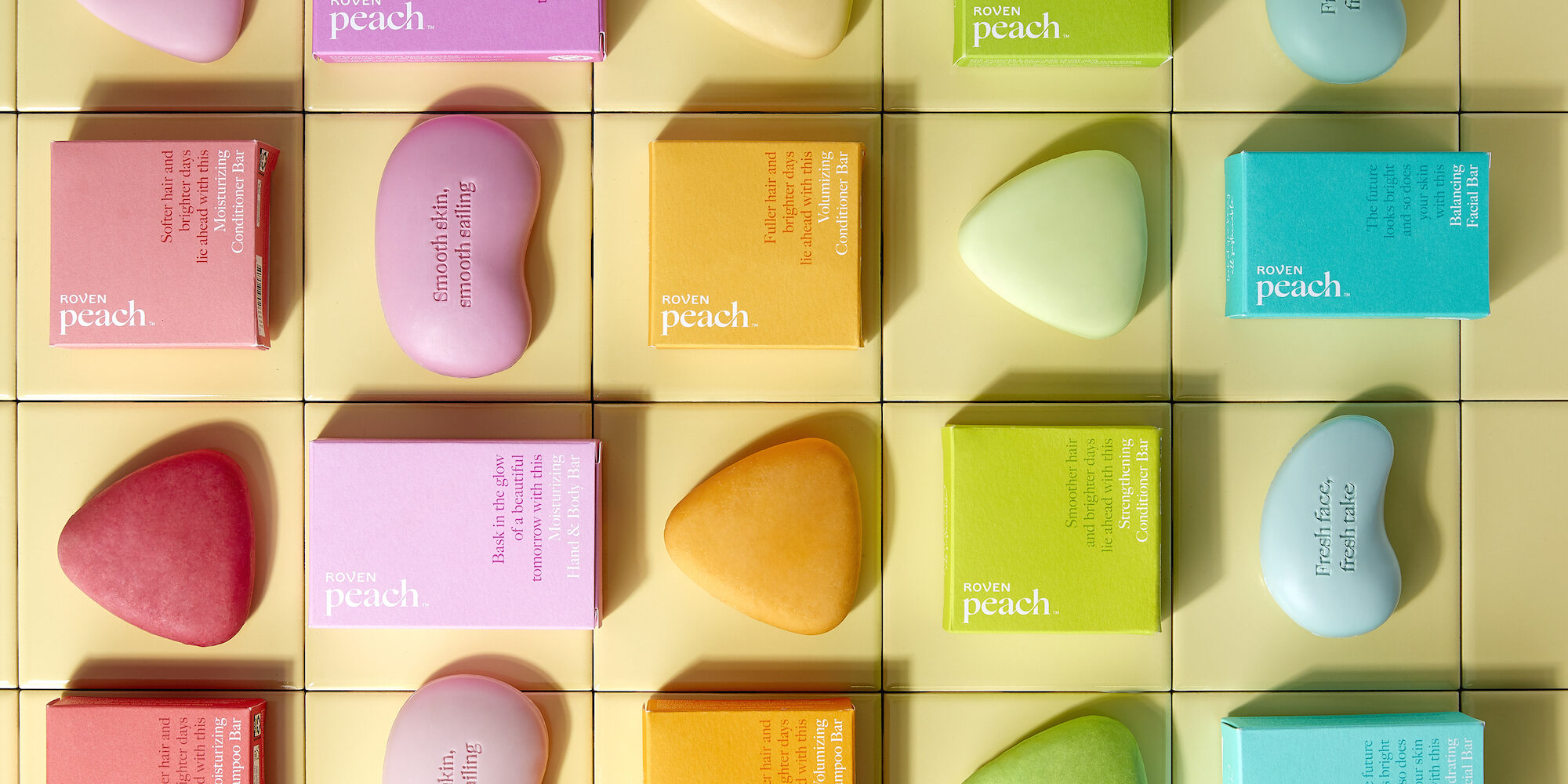 Grove Collaborative Launches Plastic-Free Personal Care Brand Peach
Natural home and personal care product e-commerce platform Grove Collaborative has added to its stable of incubated properties with the launch of the brand Peach. 
The brand's 10 haircare, body care, facial care and hand care products come in bar form without plastic packaging. Its Hand & Body Bars retail for $7.95 and last over 120 washes, the equivalent of three 22-oz. liquid body washes. The Shampoo Bars and Conditioner Bars are $12.95, and last for 100 and 130 hair washes, respectively. Peach's avoidance of plastic furthers  Grove Collaborative's commitment to be plastic-free by 2025. The certified B Corp. is already carbon-neutral and plastic-neutral.
"Plastic we all know is a serious issue, but consumers are becoming more and more aware of that," says Luana Bumachar, VP of owned brands at Grove. "Particularly in the beauty and personal care industry, it's a really big issue, over 120 billion packaging units are created per year globally, and 91% of this plastic is not being recycled. Peach is on this mission to eliminate plastic out of personal care routines and the bathroom. We decided to start with the shower."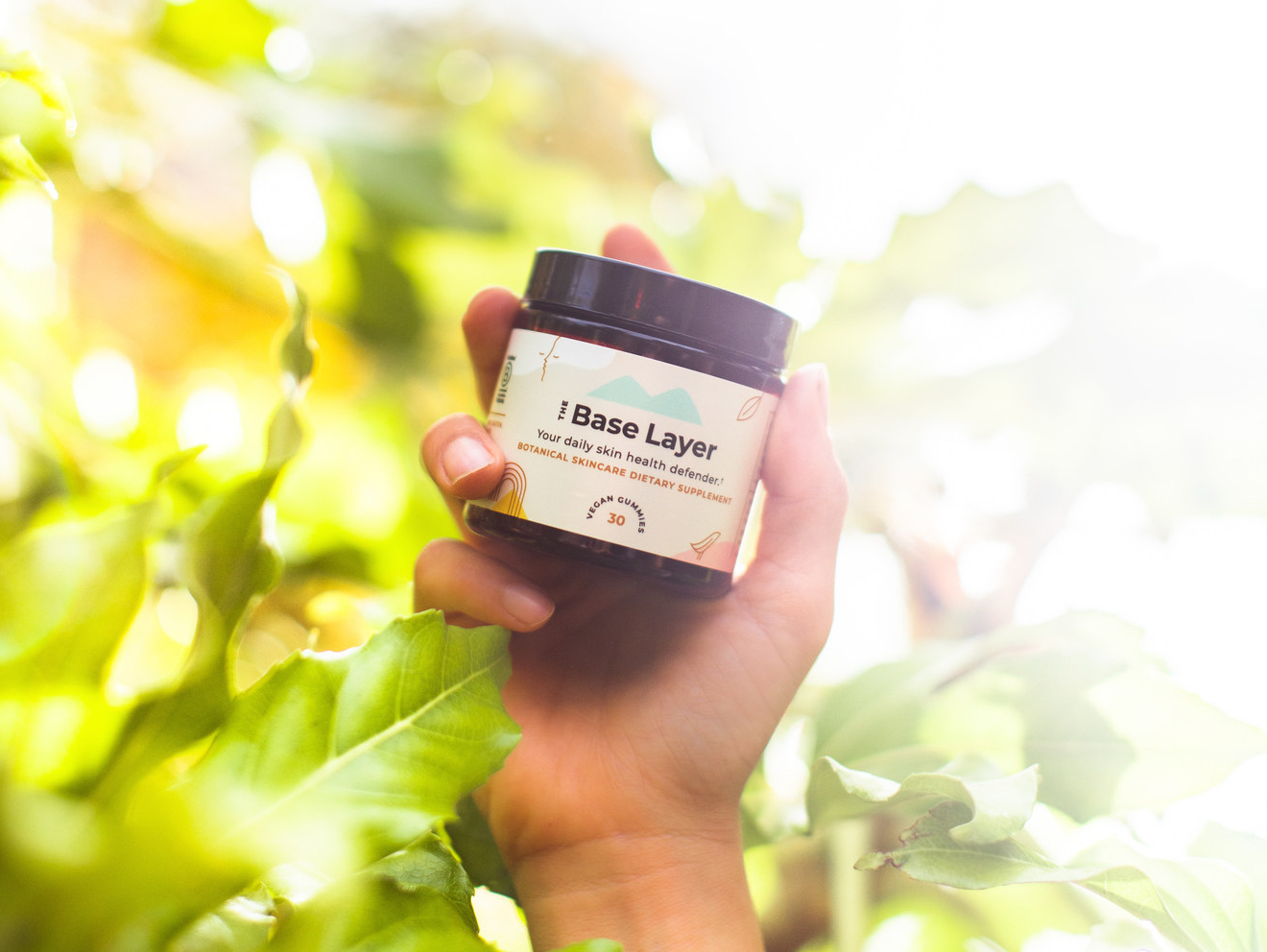 Bar soaps have been around since antiquity. Shampoo and conditioner bars are newer inventions and remain niche products, but are becoming increasingly popular. The global shampoo bar market is projected to accelerate at an compound annual growth rate of 7.6% to reach $17 million in sales by 2025. Eco-conscious brands like Wrapped Life, Ethique and HiBar have entered the market. 
Some consumers remain reluctant to switch to the unfamiliar eco-friendly format, particularly due to worries about performance. To address their concerns, Grove Collaborative spent over a year developing Peach's formulas to be efficacious, packing them with high concentrations of active ingredients. The subscription-based platform, where Peach sells exclusively, may have an easier time converting customers to bar devotees because it's acclimated them to other novel product formats like concentrated cleaning products.
"A lot of traditional shampoos and conditioners out there are 90% to 95% water, so they only have 5% of active ingredients," says Bumachar. "In Peach's haircare, there's no water whatsoever, so it is only active ingredients and the face and body bar are at most 12% water. The good-for-you ingredients are not diluted." Peach's ingredients include blue tansy, hyaluronic acid, Himalayan sea salt, rosehip oil, monoi oil and shea butter. 
"Peach is on this mission to eliminate plastic out of personal care routines and the bathroom."
The company involved its customers in Peach's product development. Bumachar details nine out of 10 of them testing products reported its shampoo bars lathered easily, and over 75% concluded they were superior to their previous shampoo products. Every product in Peach's lineup was awarded at least an average rating of 4.2 stars, and some received ratings of 4.2 to 4.8 stars during the testing process. The results give Grove Collaborative confidence that Peach may be able to attract new customers hunting for everyday personal care that doesn't harm the earth.
Grove Collaborative has been on a steep growth trajectory since launching in 2016. The company boasts 2 million-plus customers, and sales in its beauty and personal care categories have increased  301% year-over-year since 2019. In June, it acquired ingestible skincare specialist Sundaily. Prior to that acquisition, it picked up Sustain Natural, Rooted Beauty and Darby Smart, and branched into clean beauty retail with Roven. Grove Collaborative's namesake brand is a key business driver. Bumachar shares the company has plans to roll out several more in-house brands in the next year.
In September last year, Grove Collaborative officially became a unicorn after a $150 million series D round catapulted its valuation beyond the $1 billion mark. The round was co-led by Lone Pine Capital, General Atlantic and Glynn Capital, and had participation from Greenspring Associates as a new investor as well as existing investors Norwest Venture Partners, Mayfield Fund, NextView Ventures, MHS Capital and Heron Rock Capital. In previous rounds, Grove Collaborative raised more than $250 million. It has revealed its 2019 sales doubled from $104 million the prior year.