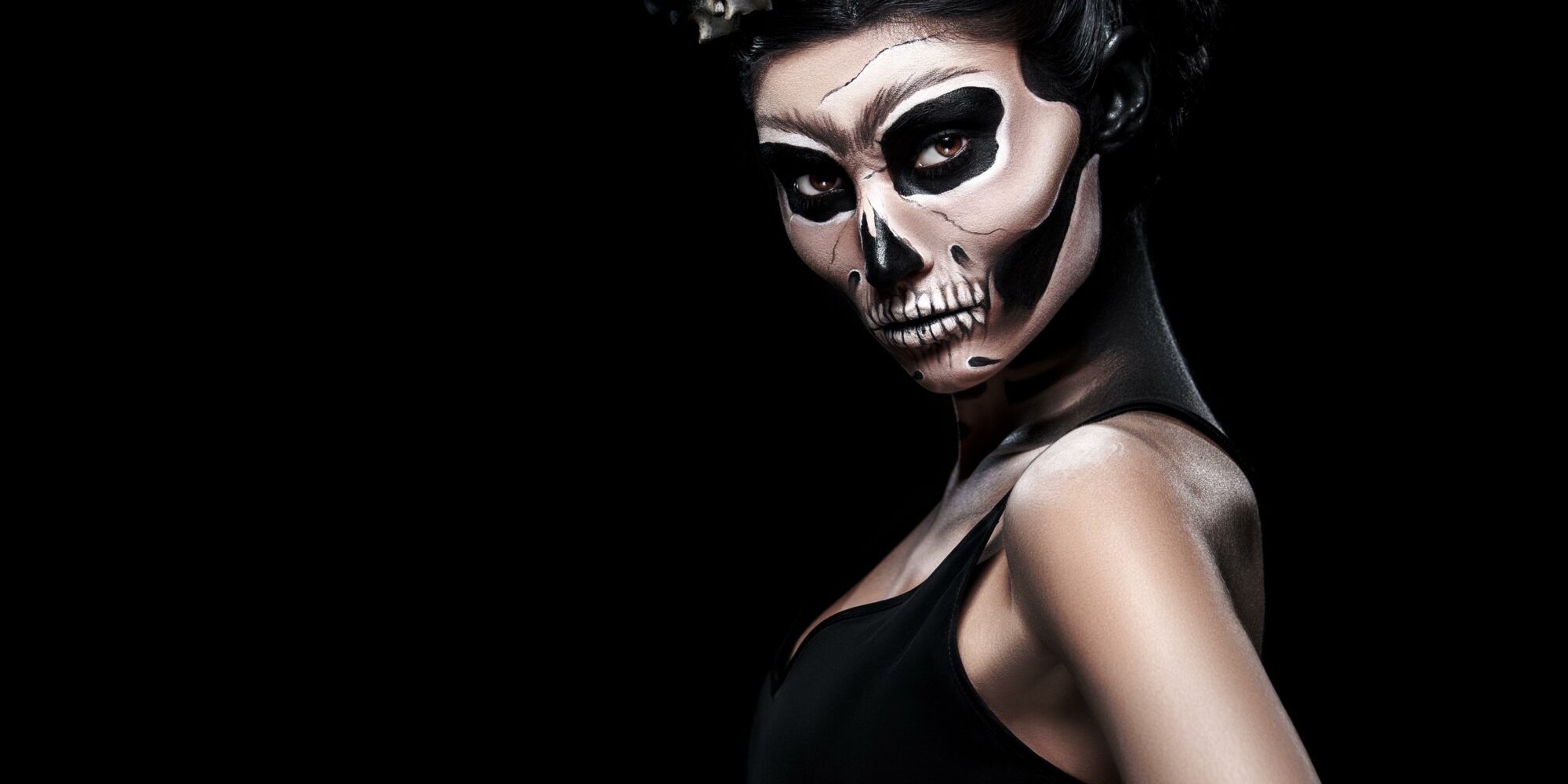 Halloween Could Be Spooky For Beauty This Year
The beauty industry is looking for new ideas to scare up Halloween sales this year.
Although Halloween doesn't have the sales kick of other holidays, it's a crucial social media magnifier for makeup brands as customers and influencers showcase their talent for turning themselves into skeletons, ghouls and goblins. This year, any additional dollars beauty brands and retailers could stuff into their coffers from it would be helpful to salvage what's shaping up to be a unnerving year for the industry.
The makeup category is in the midst of a difficult slump. Sales in the prestige end of it were flat during the eight weeks from July 5 to Aug. 29, according The NPD Group. The picture is more bloodcurdling in mass, where Nielsen estimates makeup sales declined 19% for the four-week period through Sept. 19.
"If this trend continues, it will be hard to move the needle in a positive direction for an already beleaguered category," wrote NPD's beauty industry advisor Larissa Jensen in a blog post. "Even with the possibility of a holiday boost over the next few months, makeup will likely end 2020 about one-third smaller than it was in 2019."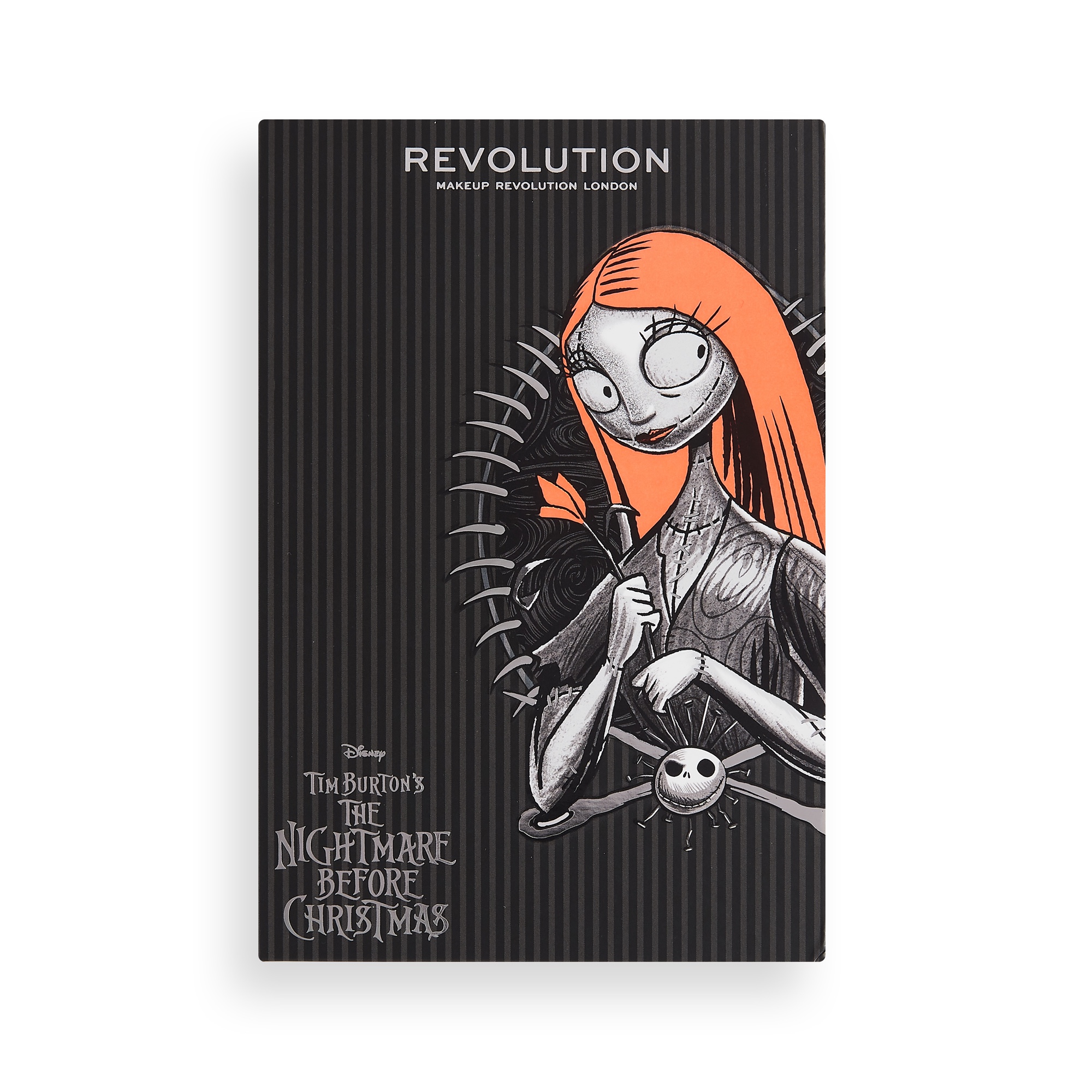 If makeup brands envision Halloween to provide a business treat, they could be rudely tricked. Over three-quarters of Americans say the pandemic is impacting their celebration plans, with participation predicted to be down to 58%, according to the National Retail Federation's annual survey conducted by Prosper Insights & Analytics. A Morning Consult poll found only 7% of adults reported they or their children would trick-or-treat as they normally do this Halloween. Due to cooling participation, consumer spending is expected to dip from $8.78 billion in 2019 to $8.05 billion in 2020.
"Halloween will be truncated this year," says Stephanie Wissink, equity analyst for Jefferies. "It will be a flyover holiday." She mentions retailers and e-tailers such as Amazon and Sephora are commencing the Christmas holiday shopping season earlier this year, leaving Halloween lost in the shuffle. Also, to avoid excess inventory, retailers cut back on Halloween specific merchandise like candy and makeup.
Despite the alarming predictions, brands and retailers insist Halloween 2020 isn't canceled. Similar to everything else this year, it will be different. Steven Boal, CEO of Quotient, a digital promotions, media and analytics company, cites statistics suggesting Halloween can still be a sales-building opportunity for beauty brands.
"This Halloween could be a crucial time for brands and retailers looking to catch up on sales," says Boal. While acknowledging beauty spending has been hurt by the pandemic, Boal points to Quotient's historical consumer data suggesting purchasing habits could shift for the holiday. Last year, he shares makeup's popularity on social media jumped 474% around Halloween, and lipstick, faux eyelashes, other eye makeup and makeup remover registered 43%, 24%, 20% and 20% social media lifts, respectively.
"Halloween will be truncated this year."
Boal says, "Using this consumer data, we can expect that both retailers and brands will likely see increased makeup purchases leading up to Halloween as consumers dress up to celebrate, which could help them make up for the decreased sales earlier in the pandemic."
Wendy Liebmann, founder and CEO of WSL Strategic Retail, agrees there's a flicker of hope. "People want a little joy and diversion in their lives, and Halloween can be that moment," she says, adding, "There is a need for beauty, including wigs, hair color, nails and eye products for home parties, small gatherings or social posts, but you can't do it the way you've always done it. You have to put your COVID lens on. If you can't go to a parade in town, share on your social tools."
Luna Magic's Mabel Frias is among makeup brand founders adjusting their efforts. "Halloween is such a social holiday, so what will obviously be different is the social-distancing component," she says. "If anything, we believe people will be inspired to partake in this holiday. The results will be in the form of more intimate parties and connections."
She expects a stronger Halloween for her nascent brand this year. Launched in July last year, this Halloween marks Luna Magic's second. "We are excited about Halloween this year since we are in a far better position organizationally to tell stories around tutorials inspired by what is trending in terms of characters," says Frias. "I think 'Euphoria'-inspired makeup trends will be big in addition to traditional pop-culture moments like Beyoncé's 'Black Is King' and Rihanna's Savage fashion show."
Sonia Summers, founder and CEO of Beauty Barrage, anticipates mass will take a larger hit than prestige since it's mostly mass makeup brands that offer products customers snap up to create affordable Halloween fantasies. Wet 'n' Wild, Ardell, Sally Hansen and Kiss Products are brands typically associated with the holiday. In prestige, MAC has a significant Halloween presence.
"The focus will still be on eyes and lashes," forecasts Summers. "Companies will get into the spirit and do their looks over Zoom calls, too." She advises color brands execute contests or campaigns to encourage followers to post their looks and the products they used to create a them.
Contests, tutorials and other virtual strategies are moving to the forefront. Rude Cosmetics, for example, is embarking on a Halloween makeup challenge on Instagram and will pick three winners based on audience votes. Lottie London is leaning into its influencer network developing looks from its signature items such as Freckle Tint, Eye Foil and Diamond Bounce. Nora Zukauskaite, global head of marketing for the brand, which is marching into the United States with distribution at Urban Outfitters, says its followers will be hunting for "even bigger color payoff and bolder looks."
Petite 'n Pretty, a makeup brand aimed at 9 to 15 year olds available at Ulta Beauty, Neiman Marcus and Saks Fifth Avenue, is using Halloween to educate its customers digitally. It's hosting a virtual Halloween makeup camp in collaboration with 16-year-old makeup artist Lindcey Nava. "You can buy products, and we send along sequins and tools to create special effects like mermaid scales," explains founder Samantha Cutler. Petite 'n Pretty will be posting makeup tips on Instagram Live and TikTok.
"People want a little joy and diversion in their lives, and Halloween can be that moment."
Petite 'n Pretty isn't totally abandoning physical events. Along with Suja Organic, Goodr and Sun-Maid, the brand is participating in Haunt'Oween, a drive-thru activation projected to draw 30,000 cars to visit a Los Angeles shopping mall by Oct. 31. For it, Petite 'n Pretty created an experiential Haunted Beauty School with pink skeletons and pink lockers. Cutler says, "This really helps bring the brand to life in a fun and playful way." Walmart is getting into the Halloween spirit in-person, too. The chain is transforming about 100 of its store parking lots into trick-or-treat sites that are contact-free and socially distanced.
Petite 'n Pretty's sales have weathered the pandemic well. Fueled by an uptick in online shopping and moms desperately searching for products to entertain their homebound kids, Cutler reveals they've risen 200% from last year. Over the summer, the brand's three digital makeup camps focused on bringing makeup lines to fruition sold out. Cutler figures camps appeal to parents because they make screen time a chance for learning. She says, "Although still digital, you aren't just staring at a screen, but you are learning how to create something artistic and feel empowered."
With stores still frightening for many shoppers, the e-commerce slant of beauty purchasing isn't ending with Halloween. Melanie Hurley, founder of nail polish brand SOPHi, says, "This year, our marketing and advertising has an even heavier emphasis on driving sales to our online channels as this is the trend we've noticed since COVID hit."
Online shopping, however, doesn't mean more shopping overall. Hurley says, "It is inevitable that direct Halloween sales will be down with the lack of parties, school functions, and door-to-door trick-or-treating, but creative parents are still seeking fun alternatives for their kids for Halloween, and homemade costumes will be on the rise." She notes homemade costumers incorporate greater makeup than the premade variety.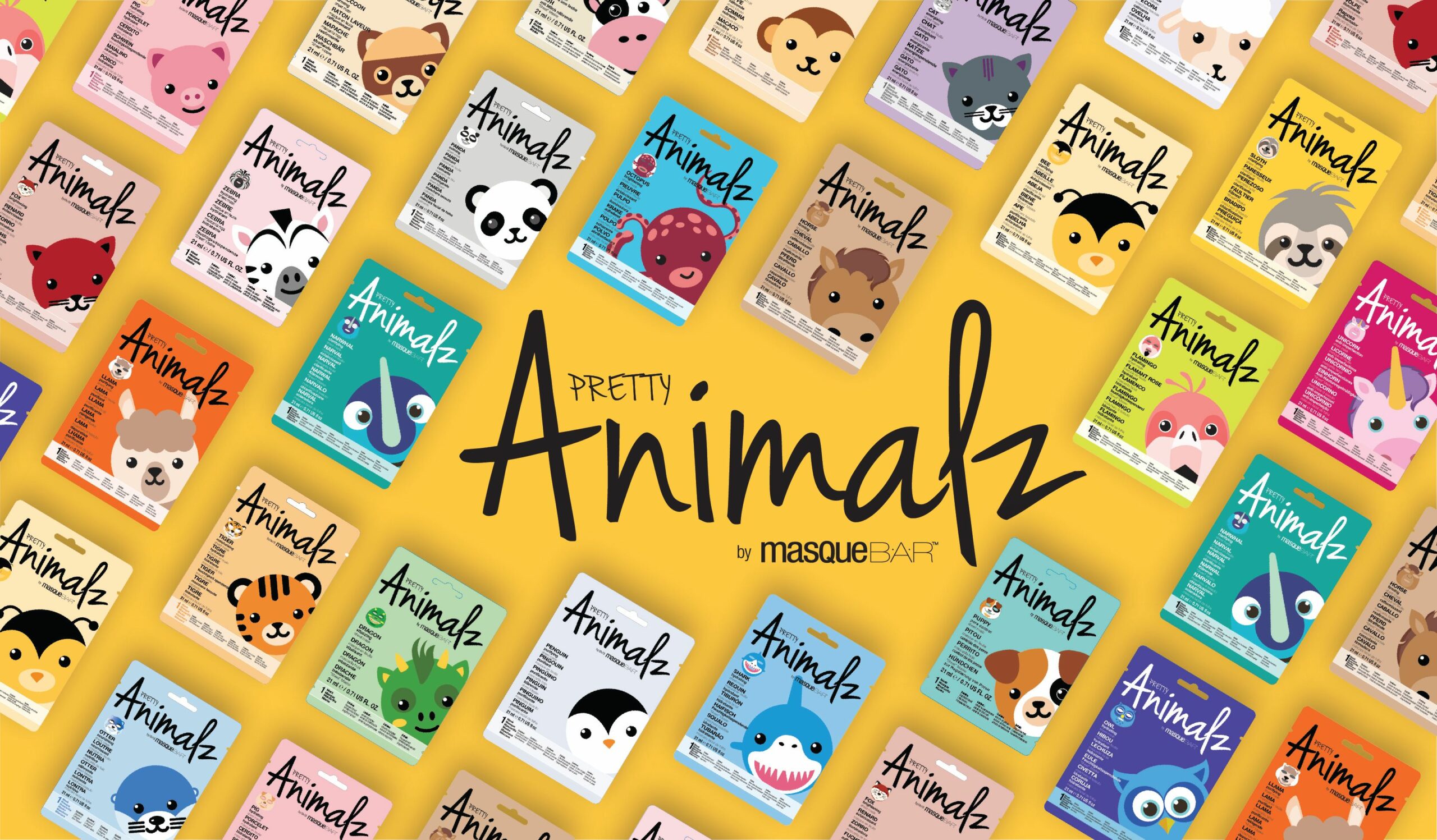 To lessen the risk of banking on Halloween, brands have opted for concepts that can transition from Halloween to Christmas. Revolution Beauty's "The Nightmare Before Christmas" collection with highlighters, eye palettes, lip toppers and cosmetics bags works for both occasions. When the collection went live in early October, Revolution Beauty sold $300,000 worth of it in a day. It's sold on the brand's and Ulta Beauty's websites.
Neutrogena rolled out a drugstore display presenting wipes with skulls imprinted on them that are touted for taking off Halloween makeup. "But we can sell them after Halloween," says a beauty consultant at a Walgreens in New Jersey, "because many people like the image whether it is Halloween or not."
Masks, the skincare type, not the spooky kind, are also being promoted at retailers for at-home gatherings. "The new normal for Halloween this year our are Pretty Animalz masks which are perfect for Zoom Halloween trick-or-treat—and part of the self-care boom, too," says Allan Lever, owner, founder and CEO of the MasqueBAR.
Ella+Mila, the nail brand currently expanding beyond Target into Rite Aid, Walgreens and CVS, timed the introduction of its fall colors with Halloween. "We didn't do any [Halloween] colors this year. With this year being so odd, we were supposed to launch our fall colors in September. Instead, we are launching right before Halloween. They aren't black or orange colors, but they are fall colors," says founder Narineh Bedrossian. She thinks her move was savvy. During store visits, she's noticed Halloween nail colors sitting untouched.
KEY TAKEAWAYS
Halloween is certainly not as important for beauty sales as Christmas, but it's a crucial social media magnifier for makeup brands as customers and influencers showcase their talent for turning themselves into skeletons, ghouls and goblins.
The holiday comes at a time when beauty brands could use a sales lift. According to NPD, prestige makeup sales were flat from July 5 to Aug. 29. Nielsen estimates mass makeup sales plunged 19% for the four-week period ending Sept. 19.
Participation and sales this Halloween are expected to be way down. A Morning Consult poll finds only 7% of adults reported they or their children will trick-or-treat as they normally do this Halloween. NRF predicts sales will decrease to $8.05 billion from $8.78 billion last year.
With treat-or-treating and parties diminished, beauty brands are relying more than ever on social media to spark Halloween engagement and sales. Contests, tutorials and influencer partnerships are moving to the forefront.
For the Halloween makeup activity that is occurring, Luna Magic co-founder Mabel Frias anticipates pop-culture references to be popular, pointing to Beyoncé's "Black Is King," Rihanna's Savage fashion show, and "Euphoria" as possible inspiration.
Beauty brands are hedging their risk by creating products that bridge Halloween and Christmas. For example, Revolution Beauty's "The Nightmare Before Christmas" collection is designed to suit Halloween shopping and be a coveted Christmas gift. The brand sold $300,000 worth of the collection in a single day.