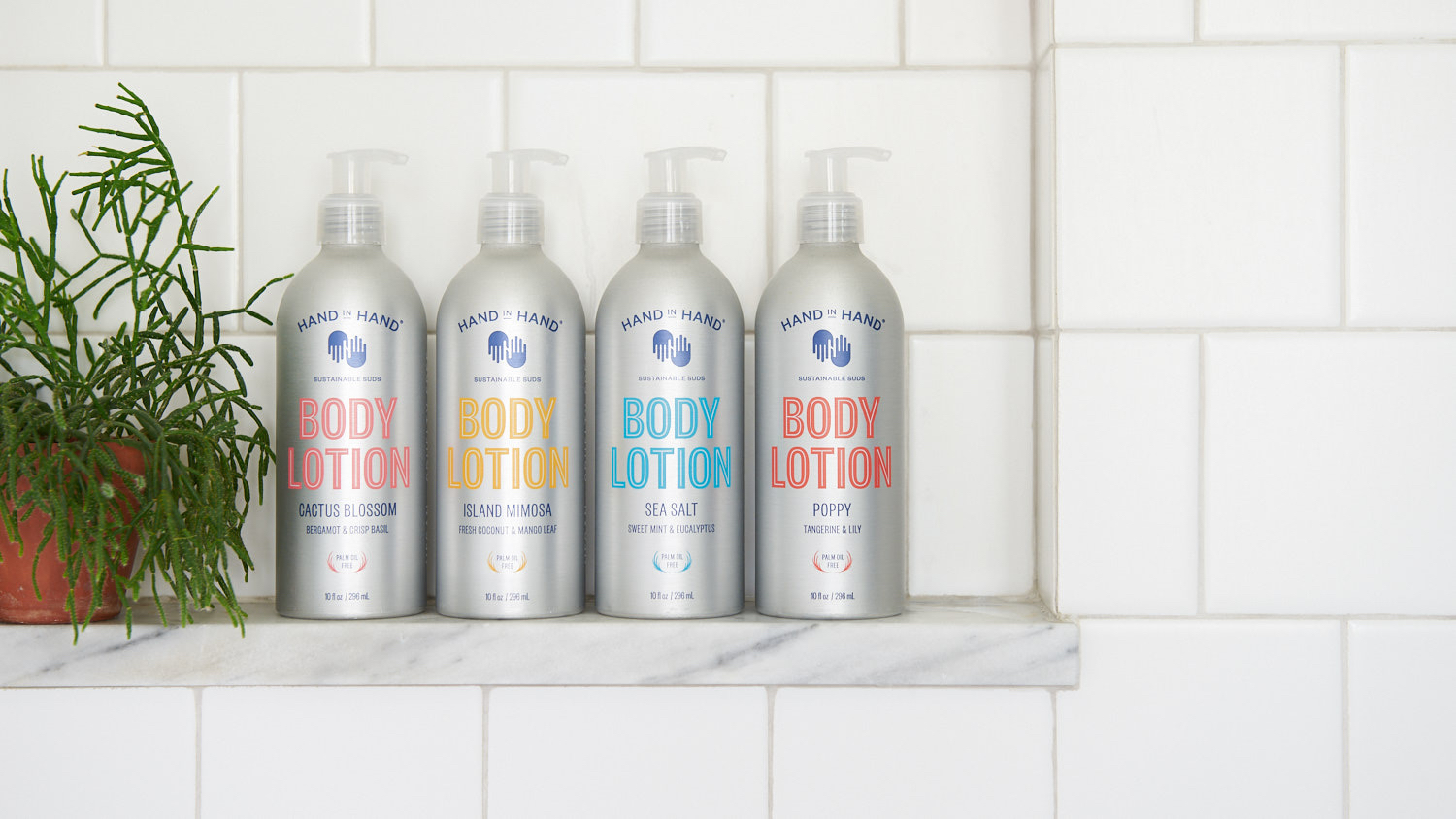 Hand In Hand Sells Majority Stake To Bain Capital Double Impact
Hand in Hand's business is now hand in hand with Bain Capital Double Impact.
The clean personal care player that's donated nearly 14 million bars of soap to help combat water-borne diseases is the first consumer packaged goods brand in the portfolio of the Bain Capital arm backing mission-driven companies. Bain Capital Double Impact has acquired a majority stake in Hand in Hand, but further terms of the deal weren't disclosed. The fund, which raised $800 million last year, aims to inject $25 million to $75 million in equity per transaction.
Bill Glaab, who founded Hand in Hand in 2011 with his wife Courtney Apple, began seriously thinking about securing an investment partner in the summer of last year. Once Bain Capital Double Impact entered the picture, he quickly determined it was the right fit. "We loved their deep understanding of what it is we have been trying to do for the past decade and what it is we are looking to do in the future, and they really started to feel like they were going to be a fantastic partner," he says. "So, there wasn't much of a process. We connected, and I think we really liked each other from the get-go."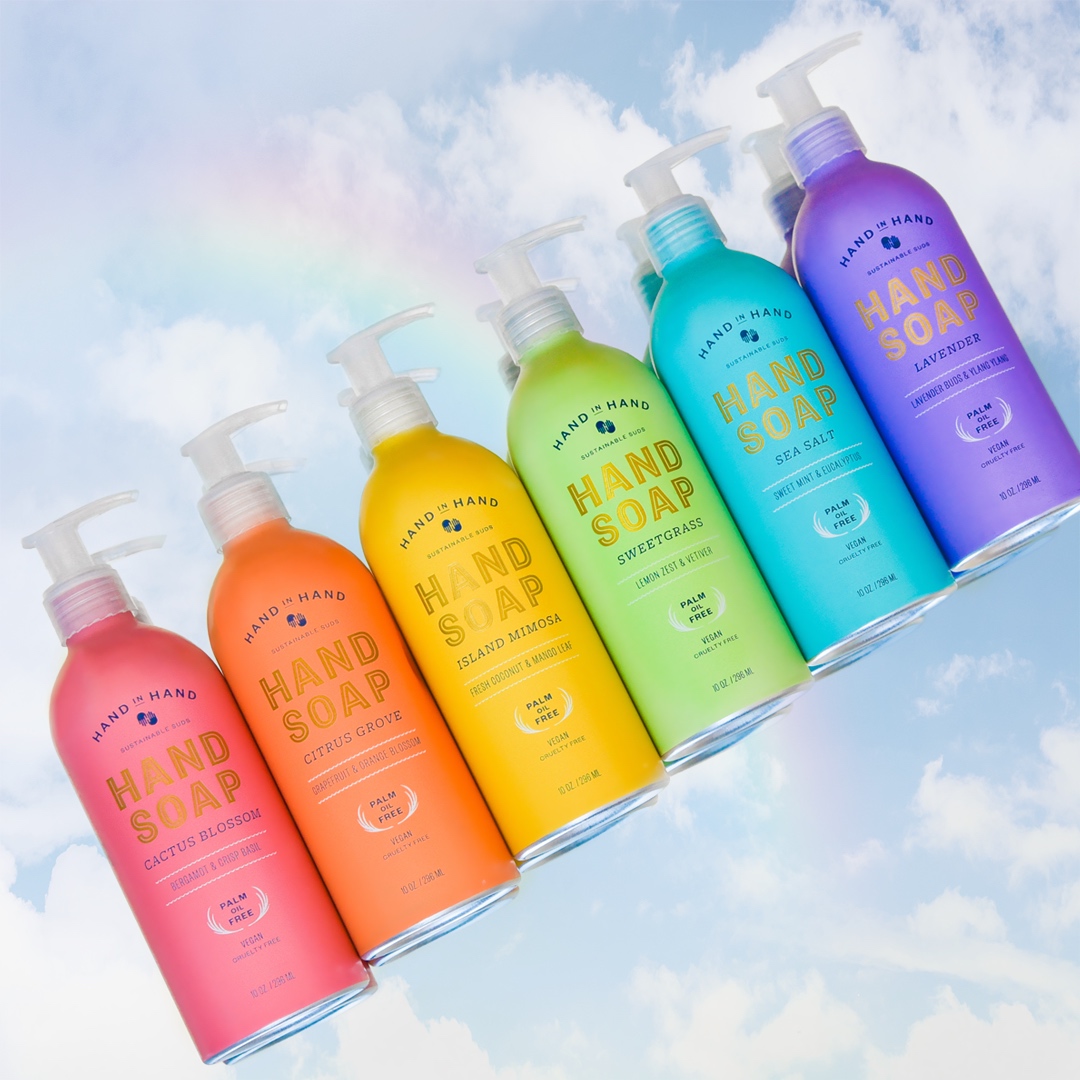 Cecilia Chao, managing director at Bain Capital Double Impact, says in a statement, "As evidenced by the incredible affinity from consumers and the strong support of retailers, the company's success affirms that prioritizing mission-driven principles and sustainability can drive accelerated growth. This investment represents an opportunity to build awareness, enhance channel distribution and product categories as we seek to expand access to better for you, sustainable and affordable personal care products that drive real impact."
Across the United States, Hand in Hand is available in roughly 15,000 doors, including at Target, Walmart, Whole Foods, Wegmans, CVS and Fresh Thyme. The brand sells about 30 products, and its assortment spans its bestselling hand soap, body lotion, body wash, bar soap, hand sanitizer and sugar scrub. The prices of its core offerings range from $3.97 to $9.99. Hand in Hand has made several pivots. The brand's liquid hand soap was originally priced at $24, and it distributed mostly to independent specialty stores, but shifted course in recent years to reach millennial and gen Z shoppers at mass retailers. Prior to Bain Capital Double Impact, Hand in Hand had a single angel investor it bought out last year.
For the time being, Glaab foresees Hand in Hand sticking to the personal care space for product expansion. He also envisions the brand constantly making improvements to its products. Last year, it introduced liquid soap in aluminum packaging and has since been rolling out aluminum bottles to additional products. Speaking of aluminum, Glaab says, "The consumer definitely cares once they understand that it is infinitely recyclable. I don't think that every consumer cares, but I think that a growing majority does."
"The overall goal is for consumers to trust us inherently almost like you trust what you are buying from Patagonia even if you don't know all their initiatives."
Although Hand in Hand has spread at big-box chains, Glaab spots plenty of room for the brand to heighten its retail presence. "The bulk of consumers in the country are shopping at conventional and natural grocers. Grocery is a huge opportunity for us," he says. "Typically, a brand like ours would come up through the natural grocery channel, but we did it in reverse. We went through the bigger retailers first and, now, there's a lot of opportunity for us in grocery."
Bain Capital Double Impact's investment allows Glaab to take a bit of a breath. In 2020, Hand in Hand's sales surged 13X and, with the assistance of former interim CEO Mitch Hara, currently an advisor to the brand and previously CEO of Beekman 1802, he enlarged its team from four to 14 people to handle the demand by strengthening marketing, finance, supply chain, sales, customer relations functions and more. Glaab holds the CEO post today, but Hand in Hand expects him to pass on the post to a forthcoming hire.
"Some entrepreneurs are made to run businesses and others are not. I'm pretty open that, while I loved running this business for the past decade, the things that excite me the most and what I'm most passionate about and, frankly, what I'm best at is thinking outside the box and problem solving," says Glaab. "Obviously, I love the impact the company has, but you can get in the place where you don't focus on that when you don't focus on it day-to-day. I am moving into an executive chairman role to focus on impact and strategy, and not focus on day-to-day minutiae."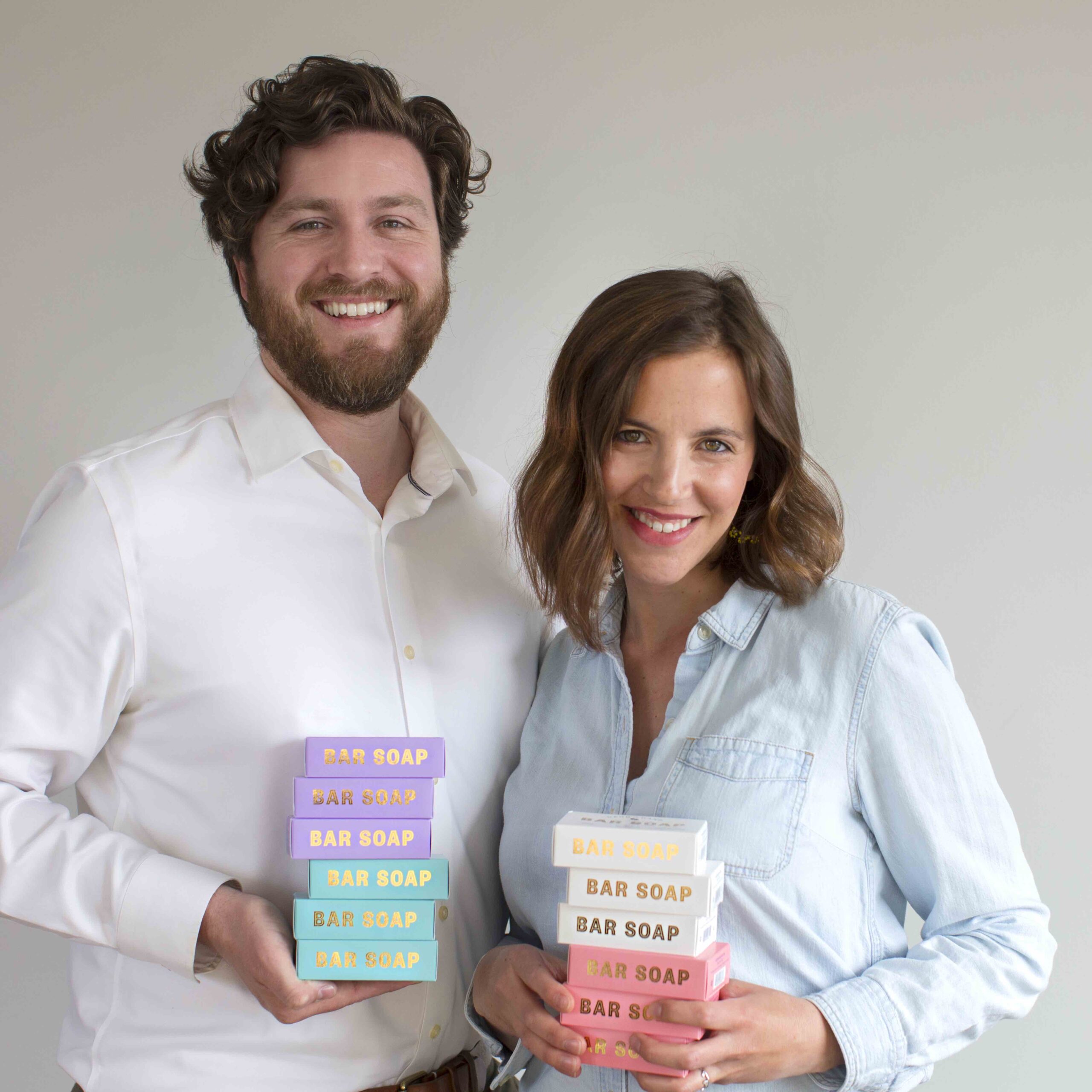 Hand in Hand's approach to social impact is evolving. Its soap donations will continue, but it's increasingly branching out to foster education and stable employment in underserved communities. With Bain Capital Double Impact behind Hand in Hand, Glaab is thrilled by the chance to put meaningful marketing dollars toward telling the brand's story to consumers.
"We really have never spent a penny on marketing and general brand awareness. So, a big part of the strategy is to make people aware of what we stand for and why the products are different," he says, continuing, "My hope is that people get to understand who we are. Even they don't know all the details that we donate soap, and are palm oil-free, vegan and cruelty-free, the overall goal is for consumers to trust us inherently almost like you trust what you are buying from Patagonia even if you don't know all their initiatives."