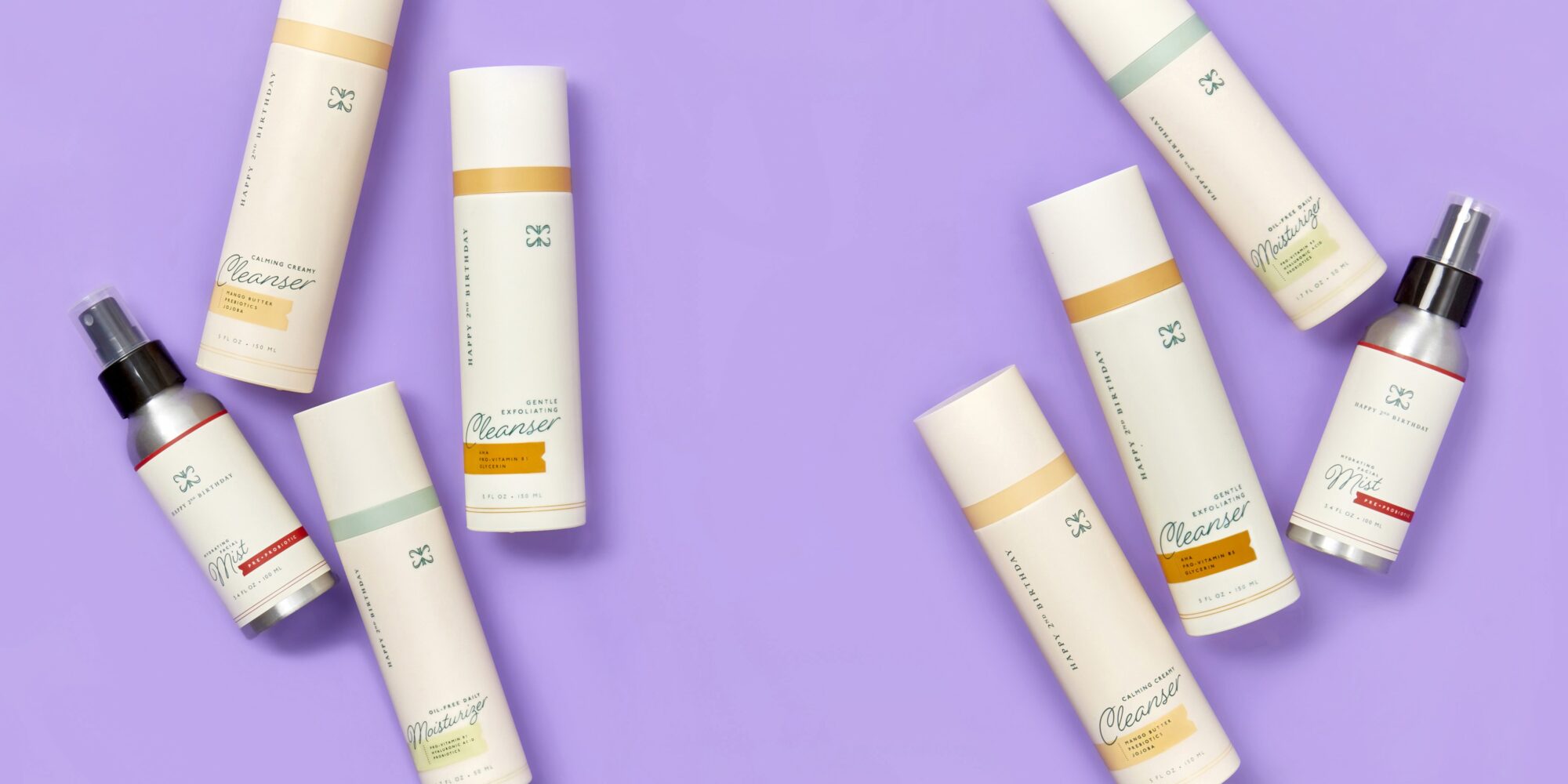 New Brand Happy 2nd Birthday Aims To Provide Cancer Patients—And Everyone Else—Luxurious Self-Care Experiences
Jae Ro and Juliana Brewer, sibling co-founders of the skincare brand Happy 2nd Birthday launching next month, intimately witnessed the side effects of chemotherapy and radiation in 2018. Their father was undergoing a bone-marrow transplant after a six-year battle with lymphoma and the treatments took a significant toll on his skin.
Ro and Brewer watched their father struggle with redness, flakiness, rashes and itchiness, and they weren't finding the ideal products to help him mitigate the uncomfortable conditions. Oncologists recommended cleansers and moisturizers from CeraVe and Cetaphil, but Ro and Brewer wanted to pamper their dad with more sumptuous products that were effective, too.
"Just seeing how limited our father was in the products he was able to use, it seemed to be sort of a reminder of the limitations of his daily life," says Brewer. "Because, when you're going through treatment, of course, you have to be very focused on diet as well. And, then, when you want to have that self-care angle, there were just so few options."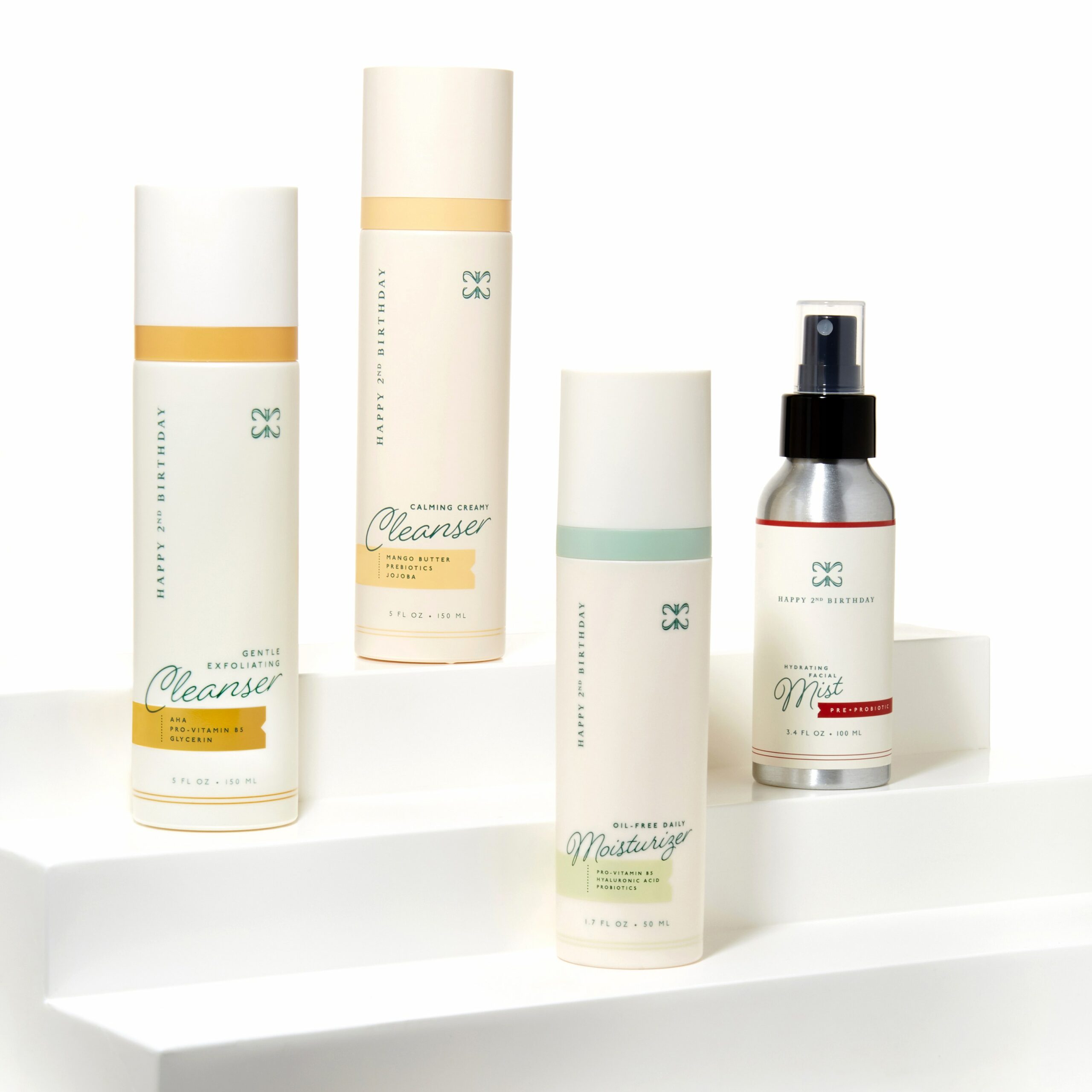 Although they don't have beauty industry backgrounds, Ro and Brewer were compelled to create a skincare brand. "We thought this was a great way to help those who were going through chemotherapy and radiation to have a relaxing, luxurious experience away from the daily reminders of the treatment," says Brewer.
Named Happy 2nd Birthday in honor of their father's second chance at life post-transplant, the brand will debut with four products. There's Calming Creamy Cleanser, Gentle Exfoliating Cleanser, Pre & Probiotic Face Mist and Oil-Free Daily Moisturizer. Products range in price from $29 to $39 and will be sold in direct-to-consumer distribution. Ro, who holds an MBA degree from Cornell University, has honed an expertise in e-commerce. Prior to Happy 2nd Birthday, Brewer was a stay-at-home mom and Navy reservist.
"We thought this was a great way to help those who were going through chemotherapy and radiation to have a relaxing, luxurious experience."
Happy 2nd Birthday is premiering with a cleanser and a moisturizer to provide skincare basics. "It was a bit of a struggle in the beginning because, while the brand was inspired by our dad, we wanted to make sure the brand wasn't only for cancer patients," says Brewer. "In 2018, I'd just had my first baby and I was still breastfeeding and, then, in all this process, I had another baby. I realized there's also pregnant and working mothers as another category of people who are looking for skincare with clean ingredients."
Ro and Brewer added the exfoliating cleanser for that second category of consumers. "It's a great product for other people who are looking for kind of a two-in-one when you need to save time or don't want to take that extra step of exfoliating," says Brewer. The face mist was motivated by Brewer's and Ro's mother, who resides in a dry California climate and enjoys "a refreshing spritz" throughout the day. "We thought that would be a nice balance to the other products," says Brewer. The exfoliating cleanser contains alpha hydroxy acids and the facial mist is lightly fragranced. The siblings don't recommend either product for cancer patients.
Though they decline to share the cost of bringing Happy 2nd Birthday to market or their first-year sales goal for the brand, the siblings are open about their unanticipated timeline. "When we started this out, we were a little naive in thinking that we could have products ready to go in nine months to a year," says Brewer. "And here we are three years later."
She adds, "It doesn't work that fast, especially when we're wanting to make sure that the final formulation is something that we're really proud of, and something that we would offer to our father or anyone that we personally know. Ultimately, that's who we have in mind."
"While the brand was inspired by our dad, we wanted to make sure the brand wasn't only for cancer patients."
Ro and Brewer paid considerable attention to figuring out nourishing ingredients such as horsetail kelp extract and sodium hyaluronic that are safe for cancer patients. They turned to two dermatologists for guidance: S. Tyler Hollmig, director of dermatologic surgery and director of laser and cosmetic dermatology at Ascension Texas and UT Dell Medical School, and Bernice Kwong, a dermato-oncology specialist at Stanford University Medical Center who tended to their father during his treatments.
"Dermato-oncology is a very specialized medical field. It's pretty new, so it's a very small community and [Kwong] is one of the top doctors in that field," says Ro. "So, ultimately, she understood what our mission is. She sees patients every day, and they have very common questions around their skincare routine, so she thought it would be a great idea to have an alternative to Cetaphil or CeraVe."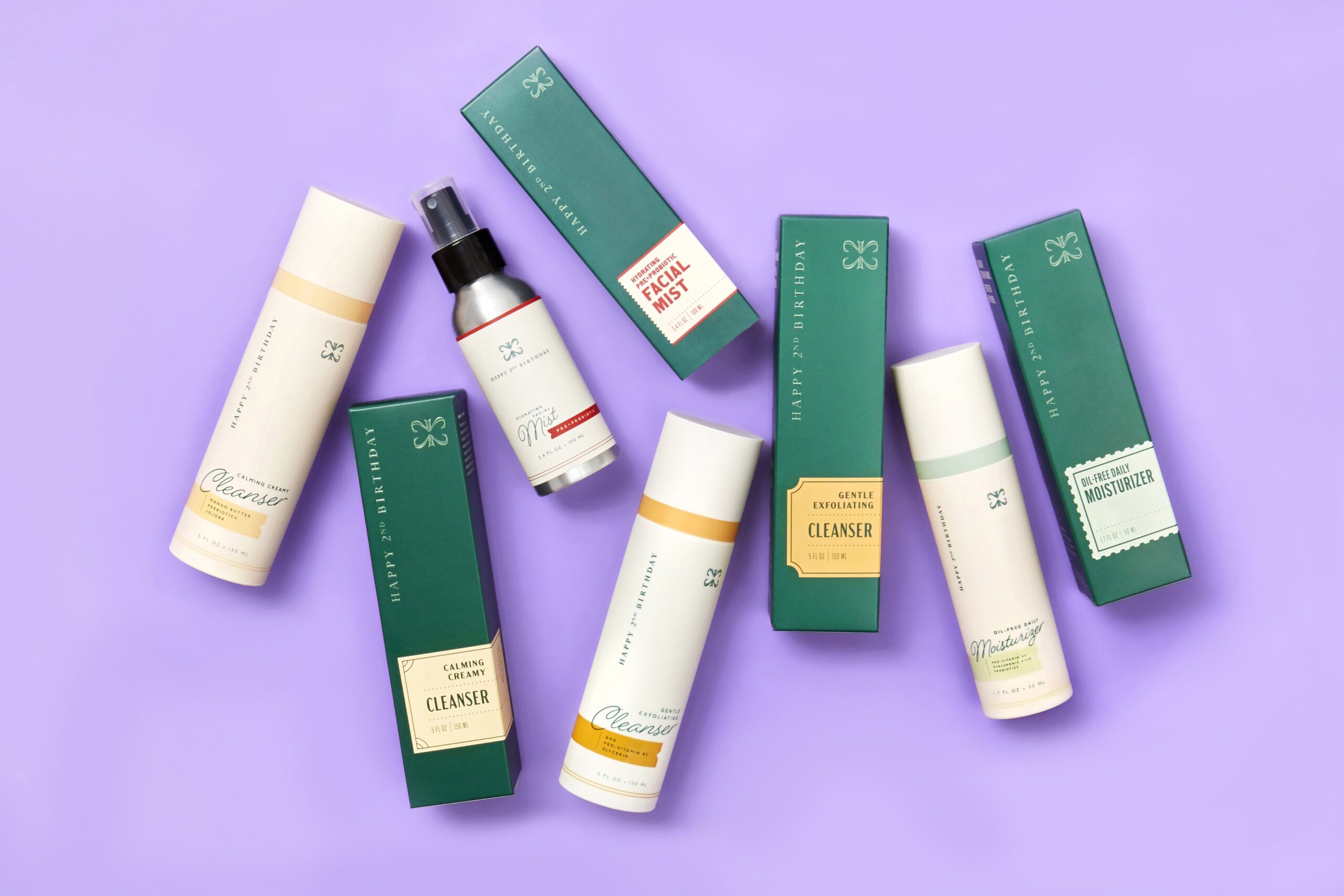 Admittedly, nailing down the alternative was easier said than done. Initially, Brewer recounts, "When we had our labs make the very clean formulations, how they felt wasn't quite where we wanted it to be. The products might have been too watery, like the moisturizer. Or we wanted to find a right balance of lather in our exfoliating cleanser, but, in the creamy cleanser, we didn't want any lather." The four products rolling out suit the siblings' expectations for efficacy, safety and experience.
The self-funded brand will soon expand to a lip balm. "Cancer patients' lips become very dry, and it's such a sensitive area of the body," says Brewer. The lip balm is on track to be released in the summer or early fall. Once it's out, a hydrating fragrance-free body butter and a night cream are due to join Happy 2nd Birthday's assortment.