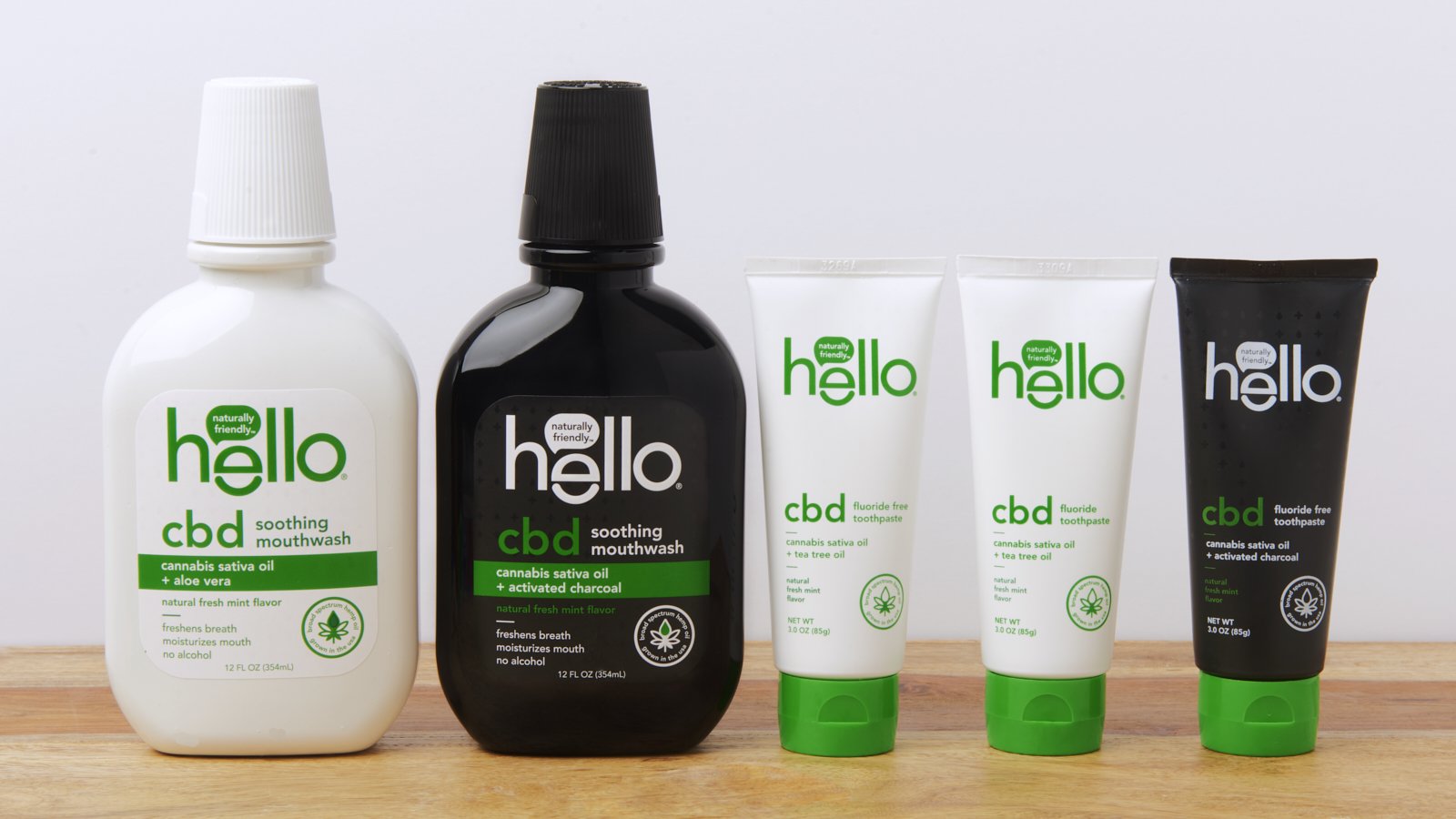 Hello Products' Craig Dubitsky On Colgate's Acquisition Of His Brand, Merchandise Expansion And The Importance Of A Supportive Spouse
Colgate-Palmolive Co.'s acquisition of Hello Products caught the burgeoning oral care company's employees by surprise. "I couldn't say anything," reports Hello founder Craig Dubitsky, typically not one to hold back. The deal for an undisclosed amount of cash and debt was announced in the wee hours of the evening after the market closed on Jan. 23.
Five days later, it was obvious Dubitsky and Hello CEO Lauri Kien Kotcher were still running the show. At a press event showcasing several of the brand's newest items, including chewable toothpaste tablets in a plastic-free tin and a CBD collection of mouthwashes, toothpastes and lip balms, Dubitsky demonstrated Hello's formulas are safe by shotgunning a stream of toothpaste. He doesn't recommend replicating his performance at home.
Dubitsky, a hands-on leader known for writing personal notes to customers and answering their Skype calls (once, a shirtless man was on the other end of the call), stresses he wouldn't have sold his brand without staying in charge. There's no sailing off into the sunset on a decked-out yacht for Dubitsky, a serial entrepreneur who's a co-founder of Eos and was on the board of Method Products, which S.C. Johnson scooped up in 2017. However, Dubitsky insists that, if his team was cut as a part of the Colgate deal, it would have been a no-go.
"The acquisition is an exciting chapter for us, and it's just the start of the next step in our journey. We're incredibly psyched that we get to operate and grow alongside our amazing Hello team and their dogs, and that everyone's staying," he says. "We're a close-knit bunch, and we can finish each other's sentences. The idea that we can keep doing our thing together is pure magic."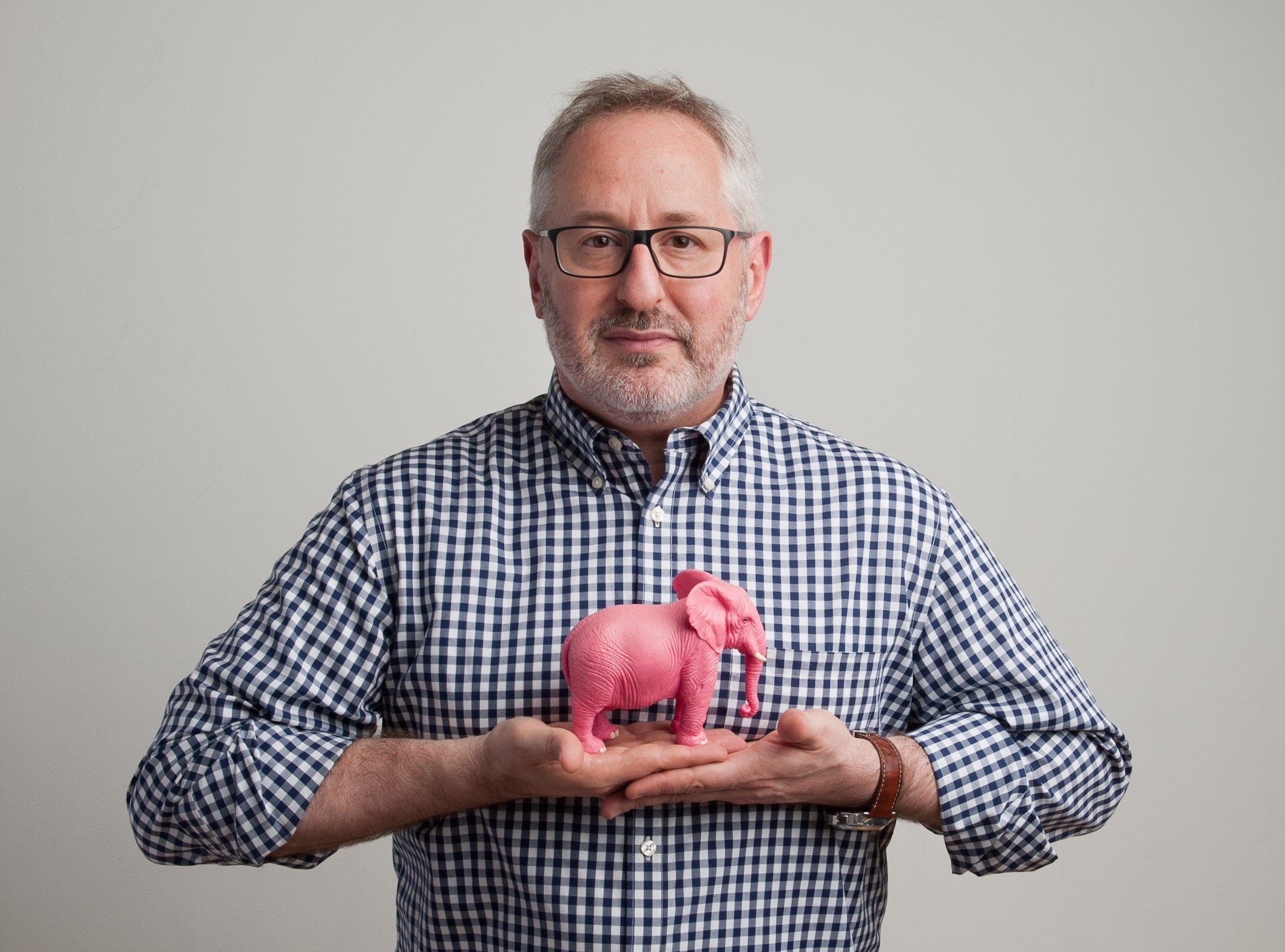 An exit wasn't on Dubitsky's radar, but a chance meeting with an executive from Hello's former competitor Colgate at a conference started the dialogue with the conglomerate. "We asked jokingly if it was OK to be seated next to each other," remembers Dubitsky. "He laughed and said he really respected our brand, and that's how and where we first started to chat." He continues, "The only thing I ever wanted was to sell products people could actually fall in love with, and that hopefully would make them smile. The big idea and the sole focus was really pretty simple: I wanted to make the most effective, delicious, beautiful products that were as natural as we could make them, and also make them fun."
Tired of seeing scary tooth extractions on oral care packaging and ingredients that couldn't be pronounced, Dubitsky crafted Hello as a brand that didn't use triclosan or saccharin in minimalist packaging that challenged the commodity positioning of oral care. In the past two years, its distribution has exploded. The brand is currently available in 44,000 doors, including at CVS, Target and Walmart as well as on Amazon, iHerb, Thrive Market and Grove Collaborative. Hello's online channel, encompassing its website, accounts for 15% of sales. Its CBD line hits 1,190 Ulta Beauty doors this month and pushes Hello further into the beauty space. The brand has played a significant role in fitting oral care into the beauty landscape.
While emerging companies have eroded legacy brands' market shares in many personal care categories, the $40 billion oral care is still dominated by behemoths, specifically Crest and Colgate, with Sensodyne as a third contender. But Hello's lighthearted, natural approach created noise and scared its rivals, so much so that Colgate made sure it didn't have to battle it. Industry sources estimate the brand's annual sales have closed in on $40 million. According to IRI data, Hello's toothpastes haven't cracked the top 10 sales producers, but it does boast the No. 1 activated charcoal toothpaste in the United States.
"Don't ever look for a sale. Stay focused and obsessed with creating the best product, brand, experience and team that you can."
Colgate has become prominent in natural oral care. The company snapped up Tom's of Maine for $100 million in 2006 and, recently, revealed two vegan varieties of toothpastes in Europe under the Smile for Good logo. It's heading in an eco-friendly direction, too. Colgate has released a charcoal toothbrush constructed from biodegradable bamboo.
There could appear to be overlap between Hello and the businesses Colgate had prior to picking it up, but Dubitsky asserts the brands have different vibes. "The plan is for Hello to continue to operate as a completely independent company," he says. "Our offices remain in Montclair, [N.J.] Our entire team stays intact, and Lauri and I continue to run and lead the company. Tom's is a fantastic company with great offerings, and we feel Hello engages and resonates with a different audience in a very different way."
Colgate's resources will help Hello expand overseas. "As Colgate operates in around 200 countries, the idea that we could bring our naturally friendly offerings to people all over the world is beyond exciting," says Dubitsky. "Their R&D capabilities and know-how across categories and geographies will allow us to scale in ways that we could only dream about before the partnership." According to MediaPost, Colgate commands 42% of the global toothpaste segment and 34% of the U.S. toothpaste segment. The company has stated natural and premium products are a major component of its growth strategy.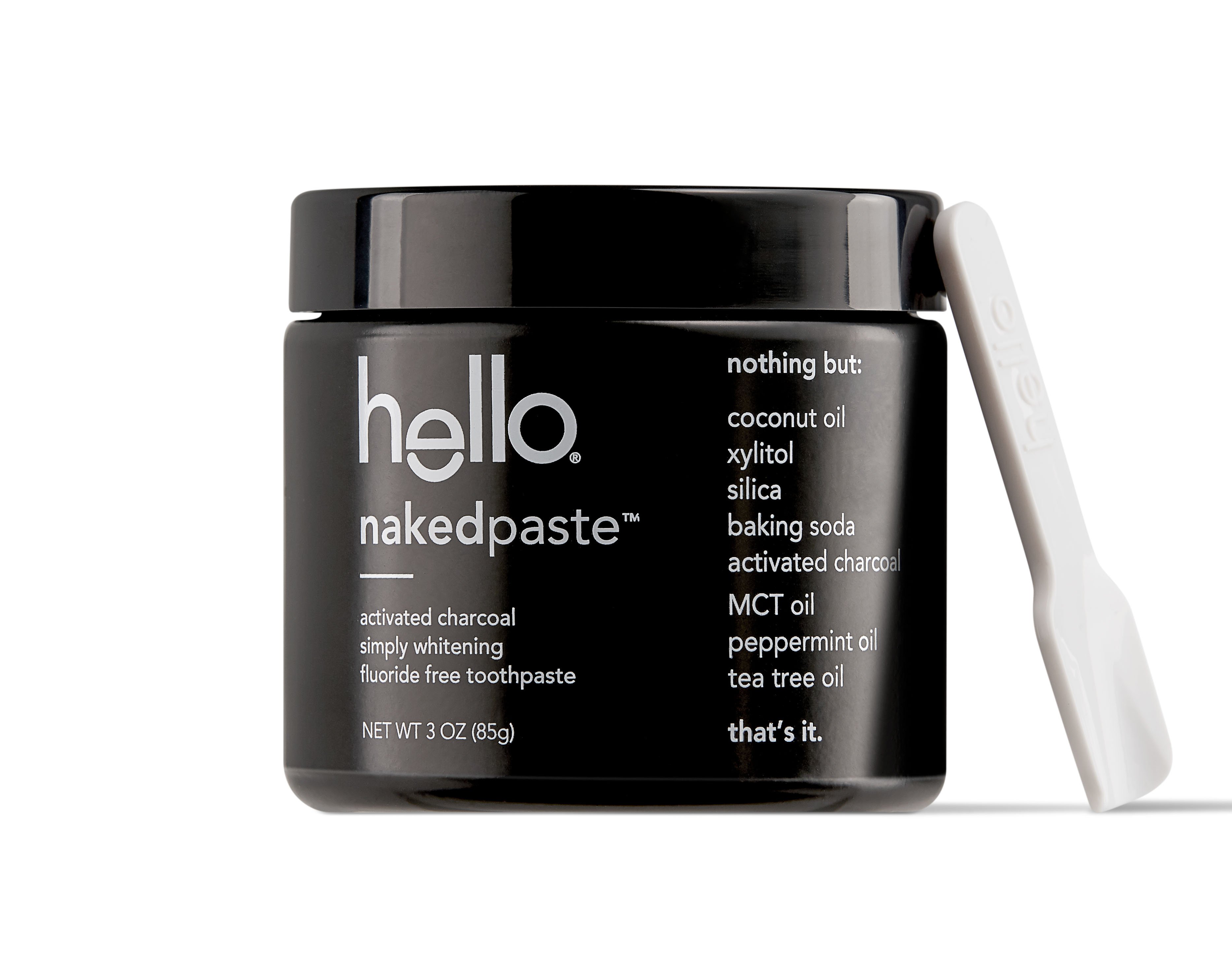 Dubitsky mentions Colgate will facilitate Hello's spread into categories it doesn't operate in today. "The idea that we could potentially play in categories like skincare and pet is surreal and, now, that's all possible. We're very excited about adding vegan lip care to our mix…We'll have a lot of other new products to share over the coming months," he says. Of course, Colgate's acquisition of Hello isn't merely about what it can provide Hello. Hello has plenty to teach Colgate about the contemporary consumer and personal care trends. Dubitsky jokes, "I secretly hope they learn that exclusively wearing checked shirts and jeans makes a lot of sense. Whoops, I guess that's not so secret now." Colgate, not traditionally an acquisition-minded company, has been on a M&A tear of late, at least by its standards. It purchased Laboratoires Filorga Cosmetiques for $1.7 billion last year in advance of the Hello takeover.
Dubitsky emphasizes Colgate aligns with his values. "As trite as this may sound, things just really felt right, like we had found a home and a set of incredible partners who believed in our brand, mission and team. Thinking about it right now, I feel so incredibly fortunate…and not just because we sat at the right table," he says. He lauds Colgate's Bright Smiles, Bright Futures program that aids children around the world with oral care and its environmental efforts. "They really give a spit," says Dubitsky. "Apart from that great stuff, they're committed to keeping Hello operating as an independent company, and I'm over the moon that Lauri and I can keep leading the Hello charge together with our incredible teammates."
Dubitsky's advice to entrepreneurs hoping to follow in his footsteps is to concentrate on developing stellar products. "Don't ever look for a sale. Stay focused and obsessed with creating the best product, brand, experience and team that you can. Focus intensely on profitability and getting the business fundamentals nailed. You've got to actually build a sound business that can support and fulfill the vision all on its own," he says. "Know that you're never really done, that you always have room for improvement. Keep listening to people who use your products, engage with them with frequency, honesty, humility and transparency." And he suggests entrepreneurs should find partners that believe in their visions.
Speaking of partners, Dubitsky credits another partner for Hello's success. "Here's a question no one has ever asked me, 'How important has your spouse been in terms of your journey?' Here's how I'd answer: invaluable," he says, giving a shout-out to his wife Alexandra. "From daily sanity checks to strategy to NPD to team building and leadership help, I'd be nowhere without her support, inputs, patience and love. I think you should interview her next." Let's not conduct that interview on Skype.