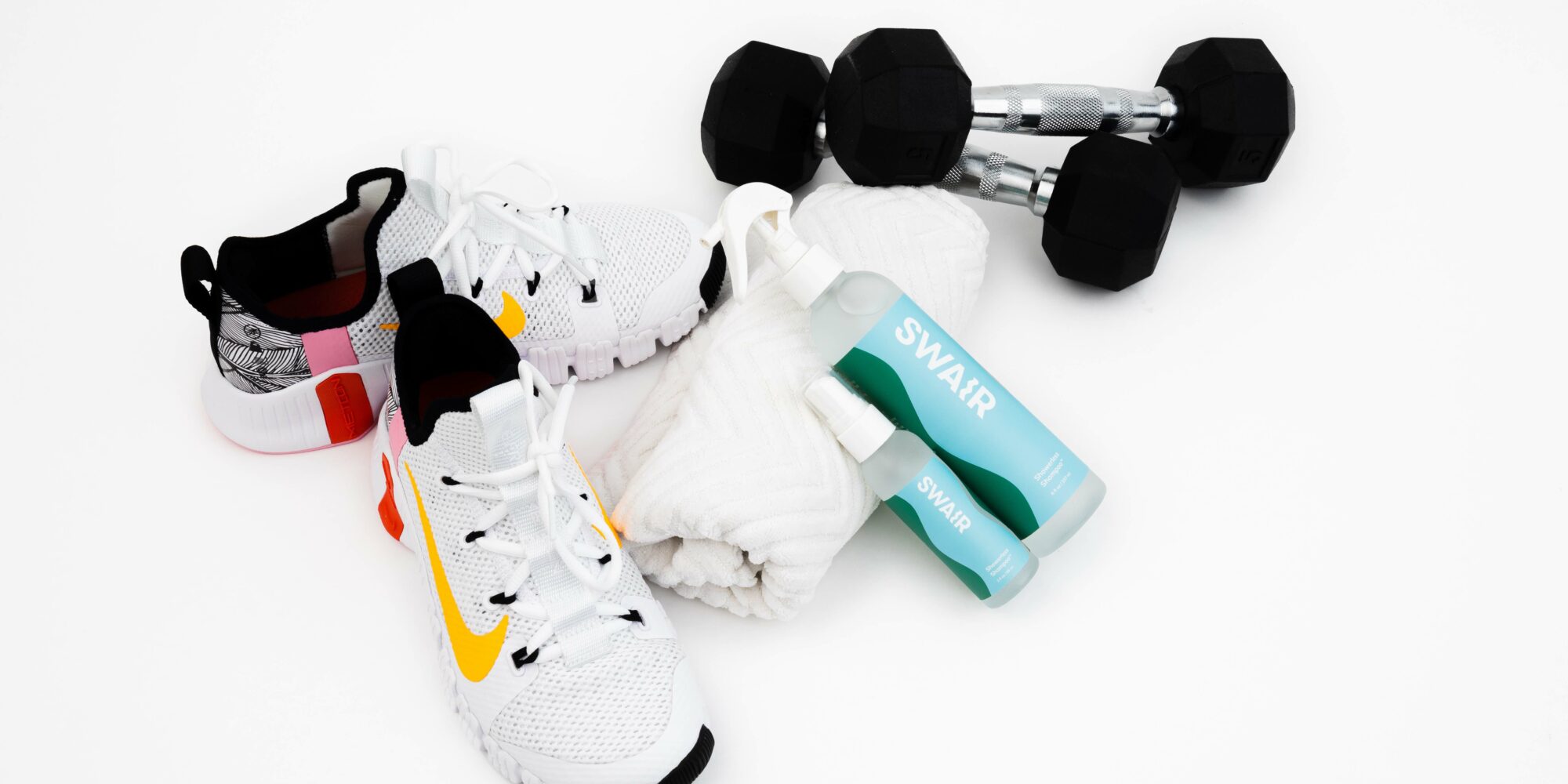 How Beauty Brands Are Riding The Wave Of At-Home Workouts
Following the 1918 influenza pandemic, mounting interest in socialized medicine bolstered public health programs worldwide and a fascination with alternative medicine sent people searching for remedies outside of Western doctors' offices. It's likely the impacts of the current pandemic on the health landscape, including fitness institutions and practices, will be at least as vast.
The lockdowns that spread across the country roughly a year ago have devastated countless exercise studios and gyms—an estimated 17% of health and fitness clubs permanently closed as of December 2020, and 25% are expected to shutter before the pandemic ends, according to the International Health, Racquet & Sportsclub Association—and sparked an at-home fitness boom. Runs on hand weights and dumbbells led to shortages, streaming workouts took off, and Peloton's monthly subscribers jumped 134% year-over-year to 1.67 million.
It's doubtful the fitness industry will return to pre-pandemic conditions anytime soon. People have poured tons of money into their modified fitness routines. Health and fitness equipment sales in the United States rose by 84% in 2020 to reach $3.7 billion in sales, per The NPD Group. The at-home rush may be making humans healthier. Sarah Jindal, associate director of global beauty and personal care at market research firm Mintel, discloses that "53% of U.S. consumers report that they are now exercising regularly, with only 30% of them stating they exercised regularly prior to January 2020."
The ripple effects of the swing to domestic fitness, a phenomenon that's persisted as gyms begin to reopen, have yet to be fully seen in adjacent industries like beauty and wellness despite the increasingly fuzzy lines between them, but the picture is starting to sharpen. The transformations in how and where people move are revealing fresh occasions for beauty and wellness brands to enter people's homes as they focus on their health in the settings most personal to them.
Until the pandemic, lining the sinks, showers and retail sections at trendy fitness destinations like SoulCycle, Barry's or Equinox was marketing gold for beauty brands. A one-time gym goer says he's been "forced to buy nice stuff for home" with his gym closed. And athleisure brands fed by consumers' strong appetites for comfy leggings are pushing into beauty to capture a greater portion of their wallets.
Buzzy yoga apparel brand Alo launched a beauty collection priced from $28 to $88 containing a cleanser, moisturizer, serum, spray, body wash, body lotion and body oil in December. "Health and wellness are a priority for the Alo customer now more than ever with the pandemic," says Danny Harris, co-founder and co-CEO of Alo, noting the products being clean and made in California are crucial attributes for Alo's health-minded customers.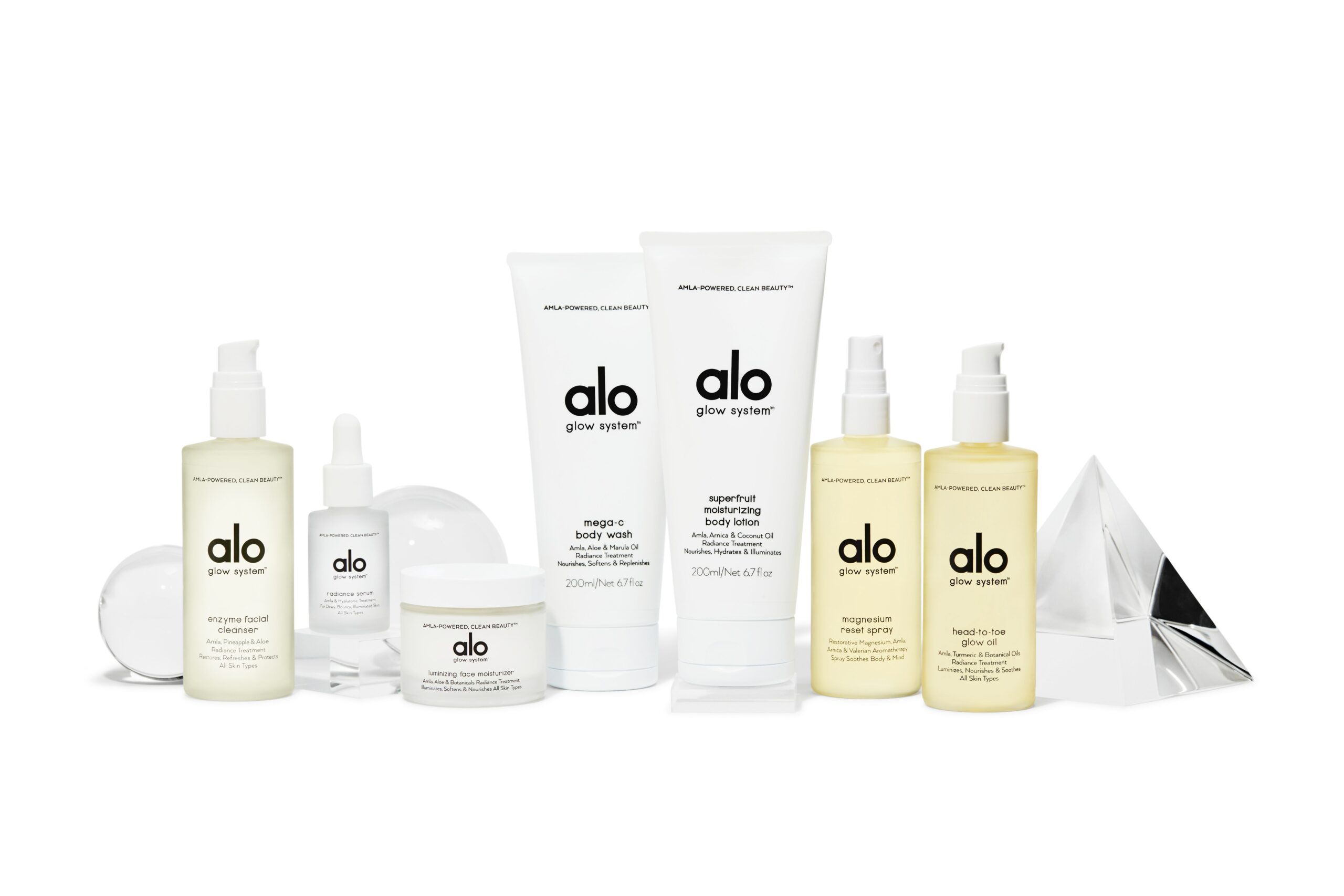 Alo isn't the first athleisure player to get into the beauty game. Lululemon launched a self-care business in 50 U.S. retail stores and online in June 2019 anchored with dry shampoo, spray deodorant, moisturizer and lip balm. It's since added cooling body lotion meant to quell post-workout redness, and a face mist to soothe and mattify post-workout skin. Lululemon's self-care range sells for between $14 and $38 in 98 stores around the country, and it's extending the line as it fills in gaps in its personal care selection with Yuni Beauty, Davines and other brands.
At the end of 2020, Yuni Beauty, a brand with a history steeped in yoga, debuted at Dick's Sporting Goods. "[Dick's] wanted to create a self-care/wellness space in some stores to take advantage of the remarkable traffic they have experienced during the pandemic," says certified Ashtanga yoga teacher Emmanuel Rey, founder and CEO of Yuni Beauty. "Dick's Sporting Goods definitely sells more of a lifestyle than just sport shoes." It's too soon to analyze sales, Rey says, but he's encouraged by Dick's Sporting Goods' commitment to wellness. He says, "Yuni will also launch in the new store prototypes where space is dedicated to wellness and will be increased and magnified."
Will consumers actually buy and replenish beauty products addressing their pandemic-reformed activities? The answer is difficult to pin down as it remains unclear how beauty brands fit into the do-everything-from-home fitness culture. Larissa Jensen, VP and beauty industry advisor at NPD, is skeptical people are actually using their at-home gyms often, and she predicts less personal care demand as they steer clear of brick-and-mortar fitness studios. At home, she says, "There is even less need for beauty products."
"It is going to be very interesting to see how these trends affect the beauty industry long term."
Consumers Beauty Independent spoke to echo Jensen's sentiment. "Product-wise, the only thing that's changed is that I use less of the same products I've always used because I wash my hair way less," says a person working out at home. Another notes the products she owns feel unnecessary due to pandemic circumstances. "I've noticed how many things I owned that were designed for on-the-go that I just don't need," she says. Dry shampoo, fragrance mist and other items she kept in her gym bag are collecting dust because she showers right after streaming a Fitness Blender sweat session at home. Others have reduced their beauty budgets as well as their Equinox visits. "I'm rinsing my hair more and using less product," says a consumer.
Yuni's business is aligning with consumers' stripped-down beauty regimens. "The emphasis is more on how we feel," he says, detailing that on-the-go cleansing products are selling far less than pain-, sleep- and stress-relief offerings. Rey says, "For example, we saw a bigger growth in Chillax (muscle recovery gel), Bakuchiol face serum, Slumber Oral Spray (stress relieving) and Carry Om (aromatherapy roll-on) than in Shower Sheets (large body wipes) or Flash Bath (no-rinse body cleanser)." The product sales correspond with Mintel's finding that "70% of U.S. consumers are actively seeking ways to reduce stress."
As they tackle stress and concentrate on their health, Recess founder and CEO Jackie Stauffer points out the wipe specialist's customers are squeezing in workouts despite not having an abundance of time for them. "Our customers are using Recess even more than before as their days have become layered with more in-between moments and an even greater commitment to fitting in fitness," she says. "Even with an increase in limitations like less child care, that 'me' time is a must every day." Recess sells a variety of wipes such as hand sanitizing wipes, deodorant wipes, body wipes and hair-blotting wipes.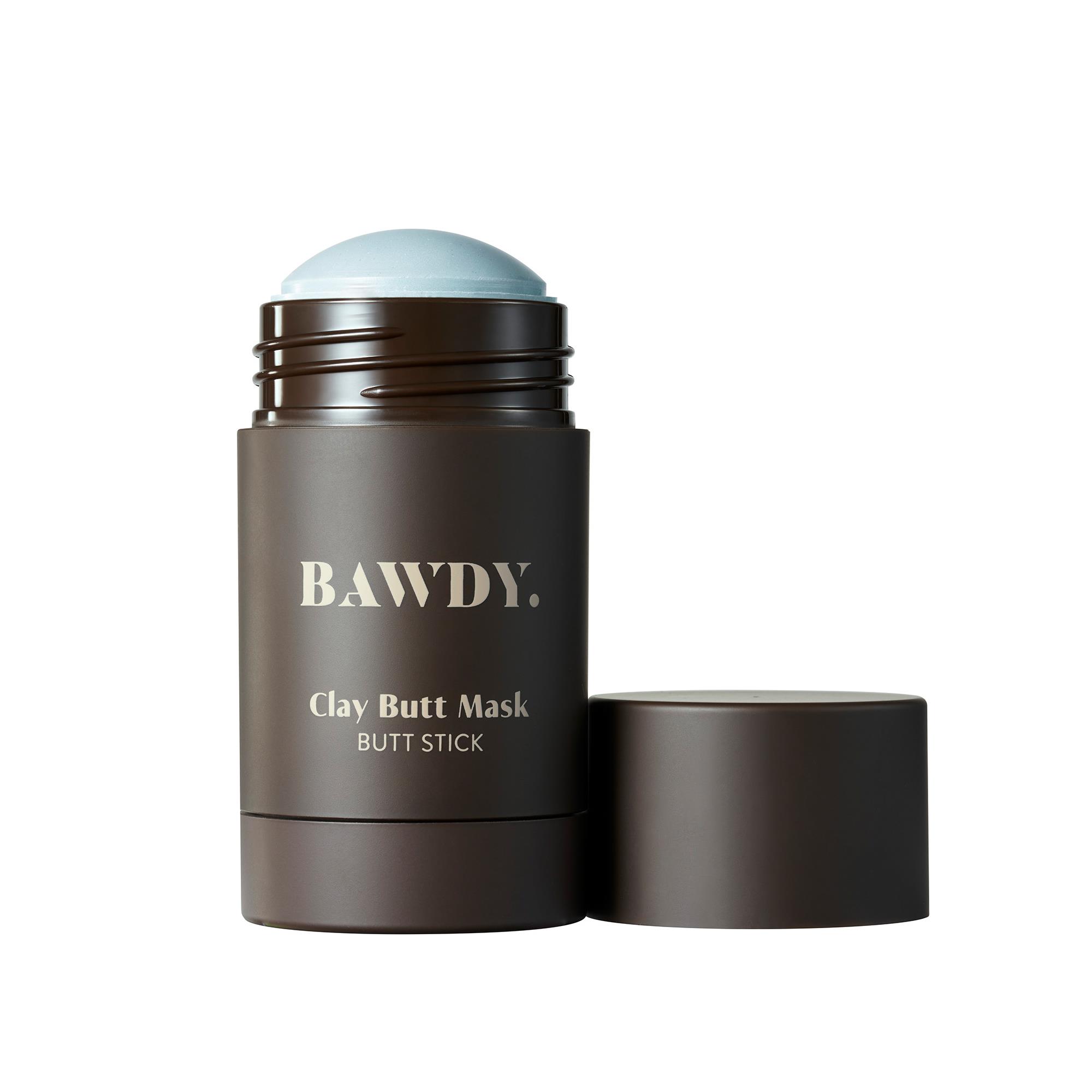 Meredith Krill, co-founder of Swair, a hair products brand aimed at women who work out, has noticed two camps emerging. "Those that need to rely on convenience and speed, and those that have some more time to experiment," she says. Before winter in New York, packed outdoor fitness classes gave her hope for an eventual return to normalcy. "These workouts lend themselves to products that are fuss-free and can be used on the go like our Showerless Shampoo or body wipes for after a workout," says Krill. "It is going to be very interesting to see how these trends affect the beauty industry long term."
Although consumers have pared down their beauty stashes, the pandemic is producing interesting assortment expansion prospects by ushering in different needs and concerns like sweat-friendly SPF for al fresco classes and products to quell body breakouts from athleisure apparel choices. "I have butt acne from wearing leggings all the time," one consumer mentions.
The shifts in consumer needs and concerns have been advantageous to butt product authority Bawdy Beauty. "Bawdy's sales and popularity have increased during the lockdown since more people are working out at home or outside and not changing their clothes post-workout," says founder Sylwia Wiesenberg. Sitting in sweaty yoga pants isn't a habit she recommends. However, for consumers that are prone to it, Wiesenberg remarks Bawdy Beauty's butt masks such as its detoxifying clay butt mask can assist with the increasingly common issue of butt acne.
"Consumers now have the freedom to build their own routine with brands that relate to their stay-at-home and do-it-yourself lifestyle."
Wiesenberg, also the founder of the Tonique Fitness Method, senses a consumer desire is brewing favoring products designed to care for the long-term health of the skin over products designed to deliver immediate results like dry shampoo and deodorant. "The problem with the beauty industry is that it overlooks what is actually worked out during fitness class," she says. "Your body sweats and the skin itself gets dehydrated and irritated…Consumers now have the freedom to build their own routine with brands that relate to their stay-at-home and do-it-yourself lifestyle."
Jump, a line of pre- and post-workout skincare products that launched in December 2020, is intended to combat the ongoing effects of exercise on the skin. "There's an overabundance of sound dermatologic research, as well as 25 years of my own personal experience of treating athletes, confirming the deleterious effects exercise has on acne, facial redness, complexion, eczema and aging skin," says dermatologist and co-founder Steven Hacker. "We created Jump to help our patients…deal with exercise and activity related flares in their acne, chafing, eczema, rosacea, seborrhea, and…helping out athletes with premature aging, sagging and wrinkling skin."
Ancillary personal care product categories are benefitting from pandemic exercise proclivities. William Tsang, founder and CEO of Way of Will, says the brand's Yoga Mat Spray, 42 Foot and Shoe Deodorant, and 43 Clothing Spray are selling well. He elaborates, "We've also developed a line of aromatherapeutic Face Mask Refreshing Sprays for people that workout requiring a mask, [and] we are currently developing some products that can protect your skin while exercising outdoors."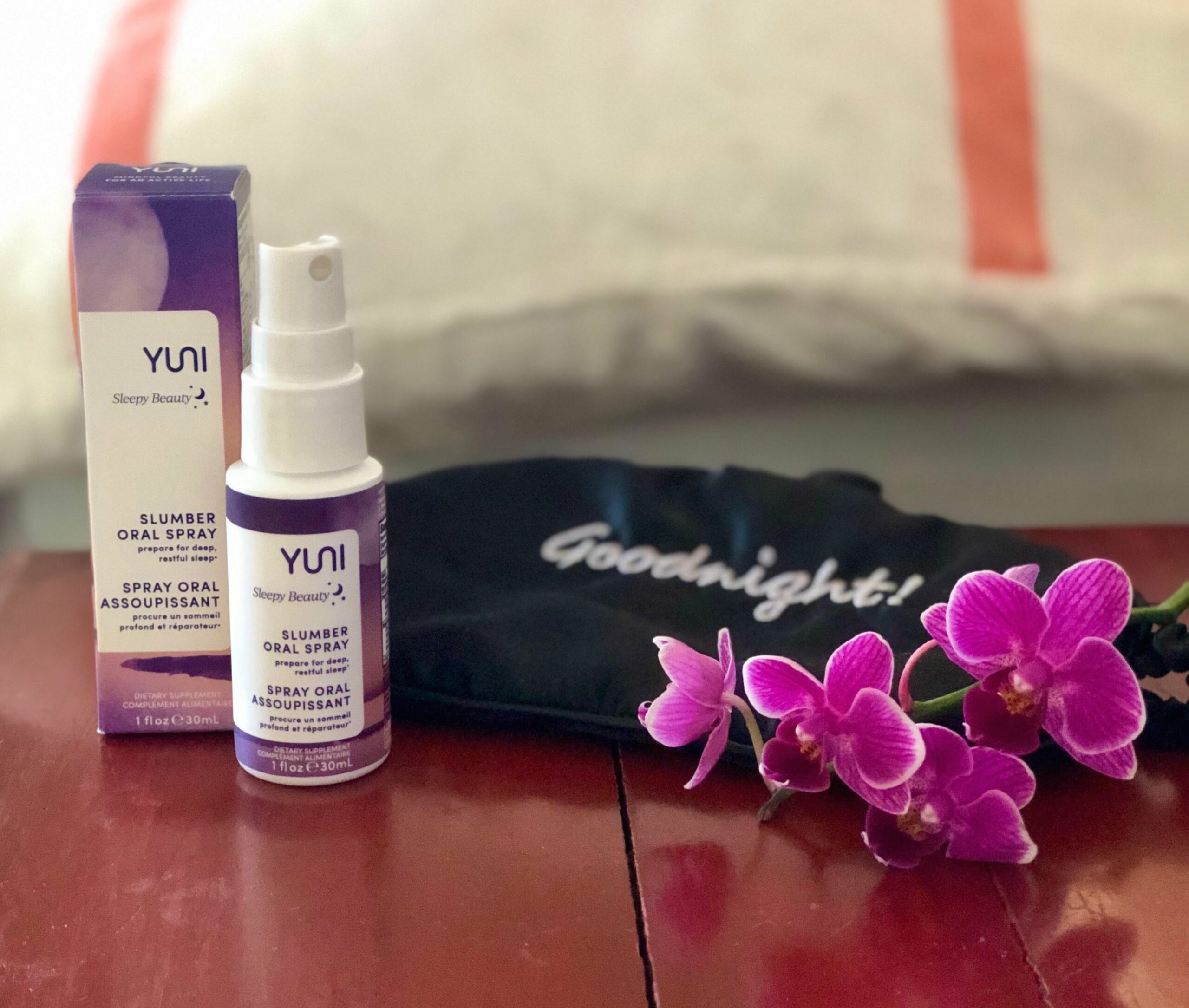 As heavyweights like Apple, which is asserting its strength in workout streaming, and Lululemon, which is leaning into its portfolio company The Mirror, persuade consumers that personalized digital fitness may be better than in-person sweat sessions, they provide partnership possibilities for beauty brands. Art of Sport co-founder and CEO Matthias Metternich is evaluating ways the personal care brand he developed with Kobe Bryant can integrate with digital platforms relevant to staying healthy today.
"More livestreaming of fitness experiences and more data-driven, real-time digital tracking of fitness goals presents interesting new opportunities to build consumer experiences," he says. "But we don't want to give away too much too soon."
One thing's for certain: While the pursuit of fitness-loving consumers started long before COVID-19, it's really heating up in 2021 as they tune up their bodies and beauty regimens at home. After all, personal maintenance is an internal and external endeavor. "Before the pandemic, I used to always be in a rush to make it to my morning workout class," one newbie fitness streamer told us. "Now, I have a more elaborate and longer skincare routine simply because I have more time. Overall, now, I am more relaxed and open to trying new things."
KEY TAKEAWAYS
As coronavirus precautions closed gyms and exercise studios, people turned their homes into makeshift gyms and exercise studios. Health and fitness equipment sales in the United States rose by 84% in 2020 to reach $3.7 billion in sales, per The NPD Group.
Outside of gyms and exercise studios, people appear to be working out more. Sarah Jindal, associate director of global beauty and personal care at market research firm Mintel, discloses that "53% of U.S. consumers report that they are now exercising regularly, with only 30% of them stating they exercised regularly prior to January 2020."
Pandemic-changed exercise habits offer opportunities for brands not in beauty such as fitness apparel brands to expand into the beauty space. Alo and Lululemon are among the athleisure apparel brands that have broken into beauty with products designed for active consumers.
In addition, the at-home exercise trend gives rise to opportunities for beauty brands to launch products in ancillary categories, strike deals with sporting and fitness merchandise retailers, and partner with workout streaming platforms. Yuni Beauty, for example, has entered Dick's Sporting Goods' wellness selection.
Way of Will's yoga mat spray, shoe deodorant and clothing spray have been selling well as consumers have adjusted their fitness and wardrobe to pandemic realities. Sales of Bawdy Beauty's butt masks are growing as people deal with butt acne sparked by sitting in their sweaty yoga pants.
Beauty brands are evaluating partnerships with the fitness streaming platforms that have gained strength during the pandemic.