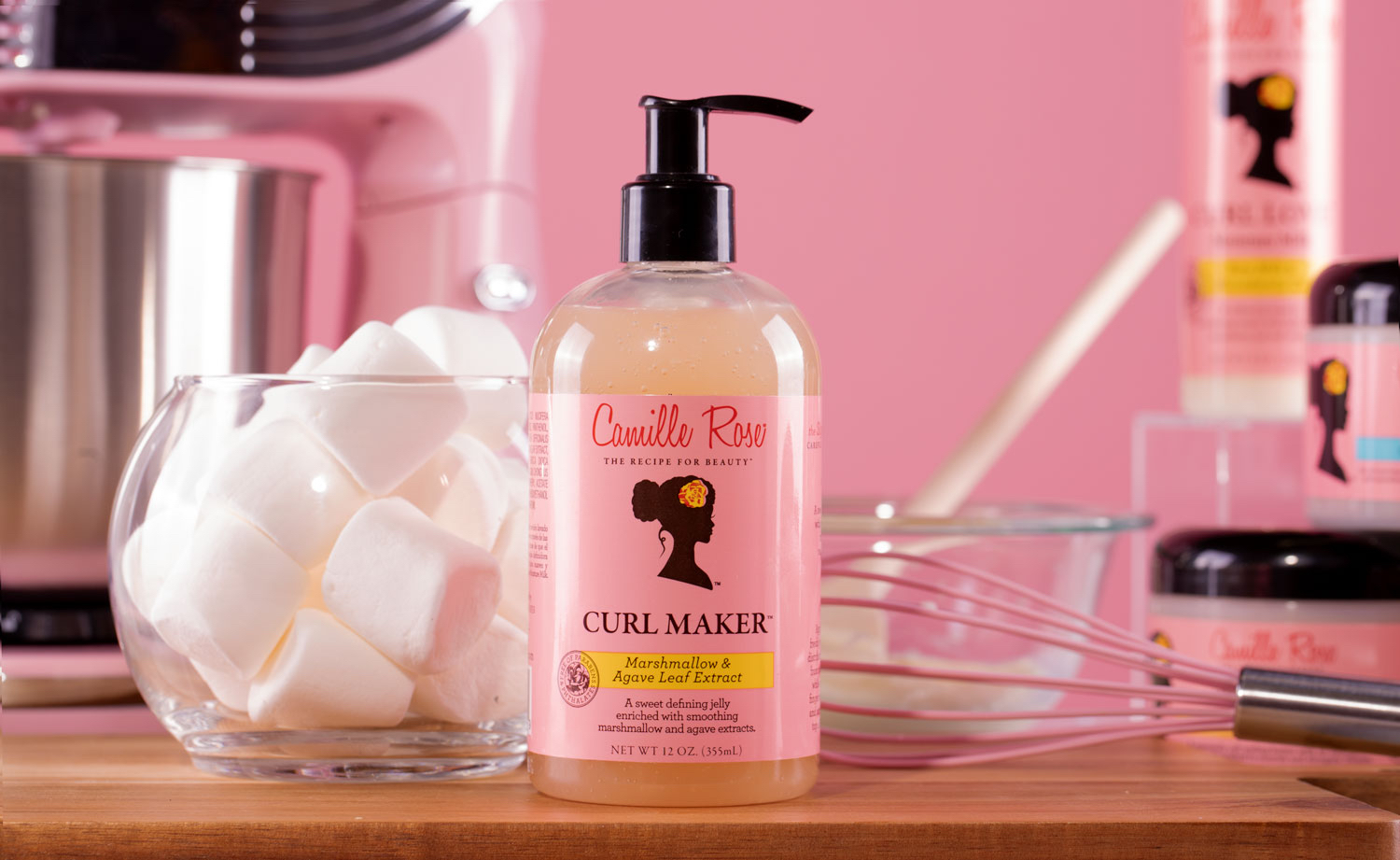 How Camille Rose Has Maintained Strong Momentum In The Crowded Textured Haircare Category
In a textured haircare category that's doubled in size in less than five years to surpass $1 billion in mass-market sales, according to Strategic Solutions International, Camille Rose has been a significant growth driver. Started by Janell Stephens in 2011, the multimillion-dollar brand's strong momentum hasn't been slowed by the coronavirus. As of October last year, Camille Rose's retail sales were up 59% over the prior year. Since the debut of its official Amazon store in the spring, the brand's sales on the e-tail giant surged 60%. Camille Rose boasts an assortment of more than 30 products and a retail footprint spanning over 300,000 locations at the likes of Whole Foods, Walgreens, Rite Aid, Walmart, Target, Sally Beauty and CVS. In 2019, the Macon, Ga.-based brand traveled abroad with a launch at Boots. Now, Camille Rose, which entered skincare with a collection that saw its online sales increase 40% amid the pandemic as customers cultivated self-care rituals, is looking to amplify its reach within stores. "We want to provide products in as many categories as we can," says Stephens. Beauty Independent talked to Stephens about her path to becoming a beauty entrepreneur, pandemic pivots, product inspiration and the vision for Camille Rose's future.
What was it like for you growing up?
My mom was a teacher. She was a single mom with six kids. I'm the youngest. We lived in a small town in Louisiana next door to my grandmother. She helped out a lot financially, and she also had a sibling that lived close to us. It was a close-knit family, and everyone pitched in.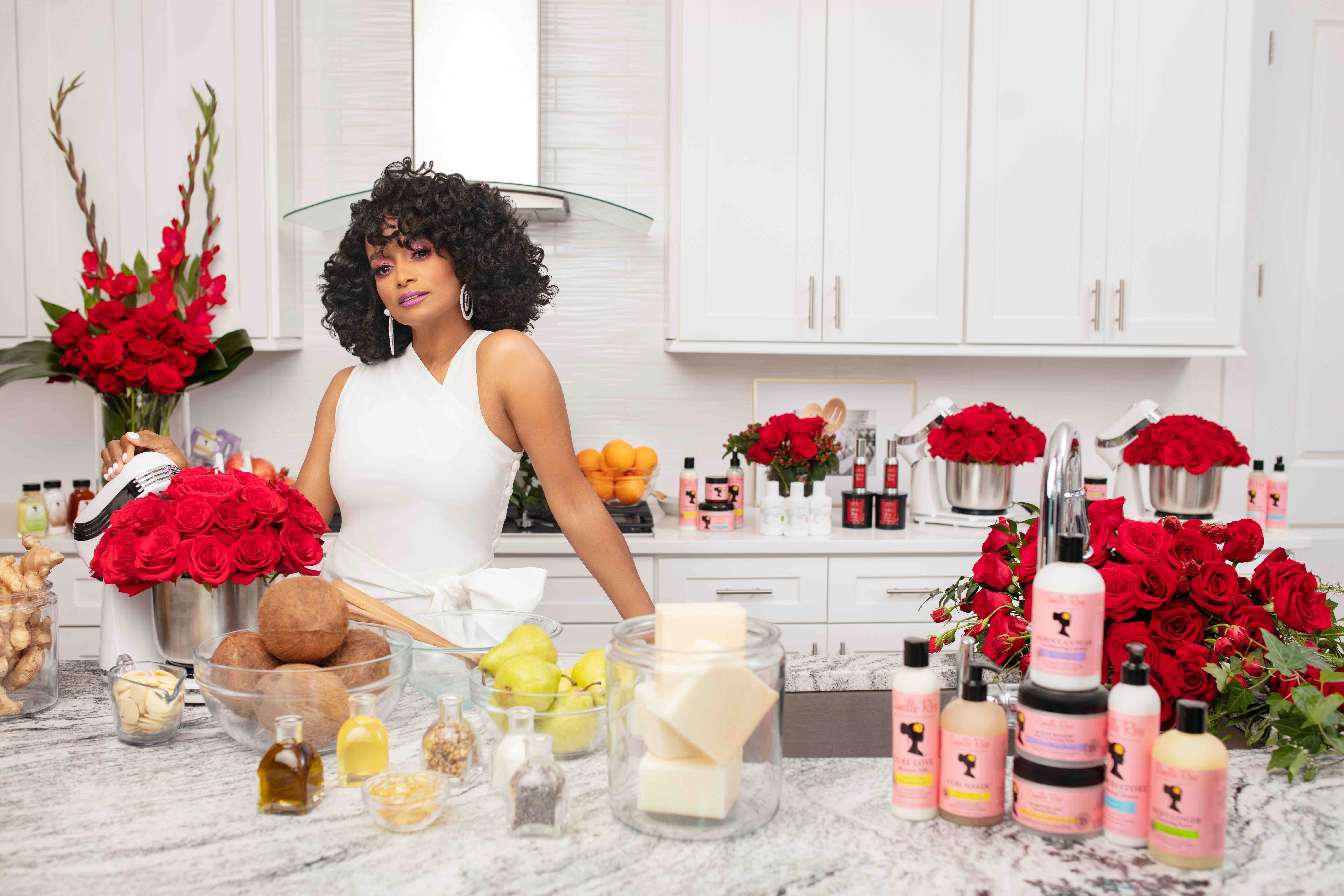 Did you imagine yourself in the beauty industry?
I always knew that I was going to go to college because we all did. That was just the path to follow. We didn't know any other way. I went to a college in the same state I grew up in. My major was communications disorders. I enrolled in graduate school and got my master's in speech language pathology. From there, I worked with traumatic brain injuries, swallowing disorders and stroke patients. I took the hospital route.
I'm still shocked and surprised that I'm in this industry. I started having kids, and my kids suffered from eczema. They also had a ton of curls. Back then, I was still relaxing my hair with chemicals, and I had these kids with beautiful curls. I was like, "How do I care for their curls?" I didn't want to ever put chemicals on their hair because I didn't want to change it, and I didn't want them to absorb something that can be dangerous. Their eczema made me take them from doctor to doctor. They were prescribed steroids. The steroids worked, but were a temporary, not a permanent fix. That put me on a quest to find something natural to help them.
I first went to organic products. Whatever had organic on the label, whether it was food or beauty products, I was using it. That didn't work. I read the label to see what I was actually getting. I was floored by the little bit of organic ingredients that was in the products. They would be at the bottom of the ingredient list. I said, "OK, I'm going to go ahead and make things myself." I researched ingredients for a year. I started formulating everything in my kitchen. If it didn't work, I would throw it away and try again. I also consulted a physician about my kids. He gave me a list of things for them to eat and use, and a list of things to not eat and use. I followed that and, within two weeks, I saw a difference in their skin. Their eczema was leaving. My quest for all things natural was how Camille Rose started.
What was it like for you to operate Camille Rose during the pandemic?
In the beginning, it was scary because I didn't know what to expect. Sally Beauty, one of our retailers, closed all of their doors. So, we thought, "OK, Sally closed, Target could close, and Walmart could close." That's what we were expected. I was prepared to tell our warehouse team, "I don't know if you guys are going to have a job." I did tell them, "Let's go to every other day," but then I ended up having to hire more people because our e-commerce shot through the roof.
Also, Target and Walmart didn't close, and sales there were up in the double digits I guess because people couldn't go out and get their hair done anymore, and people were panicking about stocking up. I never had to lay off anyone. In fact, we had to bring in more help. The awareness of the brand increased, and our following has increased. My personal following on Instagram increased as well. We have been fortunate, and it says a lot to me about my brand. During this horrible, scary time, we survived. It makes me feel good about my product.
What changes did you make to adjust to the pandemic?
Our 2020 marketing plans had to do with traveling for events and shows. It was going to be the year we did our own events. We had to try to bring our shows to our Instagram page. We entertained and informed digitally, and it made a huge difference in sustaining us during COVID. We have had yoga instructors, DJs, chefs and psychologists, and I have done Lives myself. We are definitely keeping it going. We have over 440,000 followers, so that's a lot of people, and we can grab their attention without competing with competitors that may be in the next booth. We are going to take advantage of that and keep our focus on digital. Another thing that's big for your brand is we team up with influencers to help get the word out and raise brand awareness. We are heavy with influencer campaigns.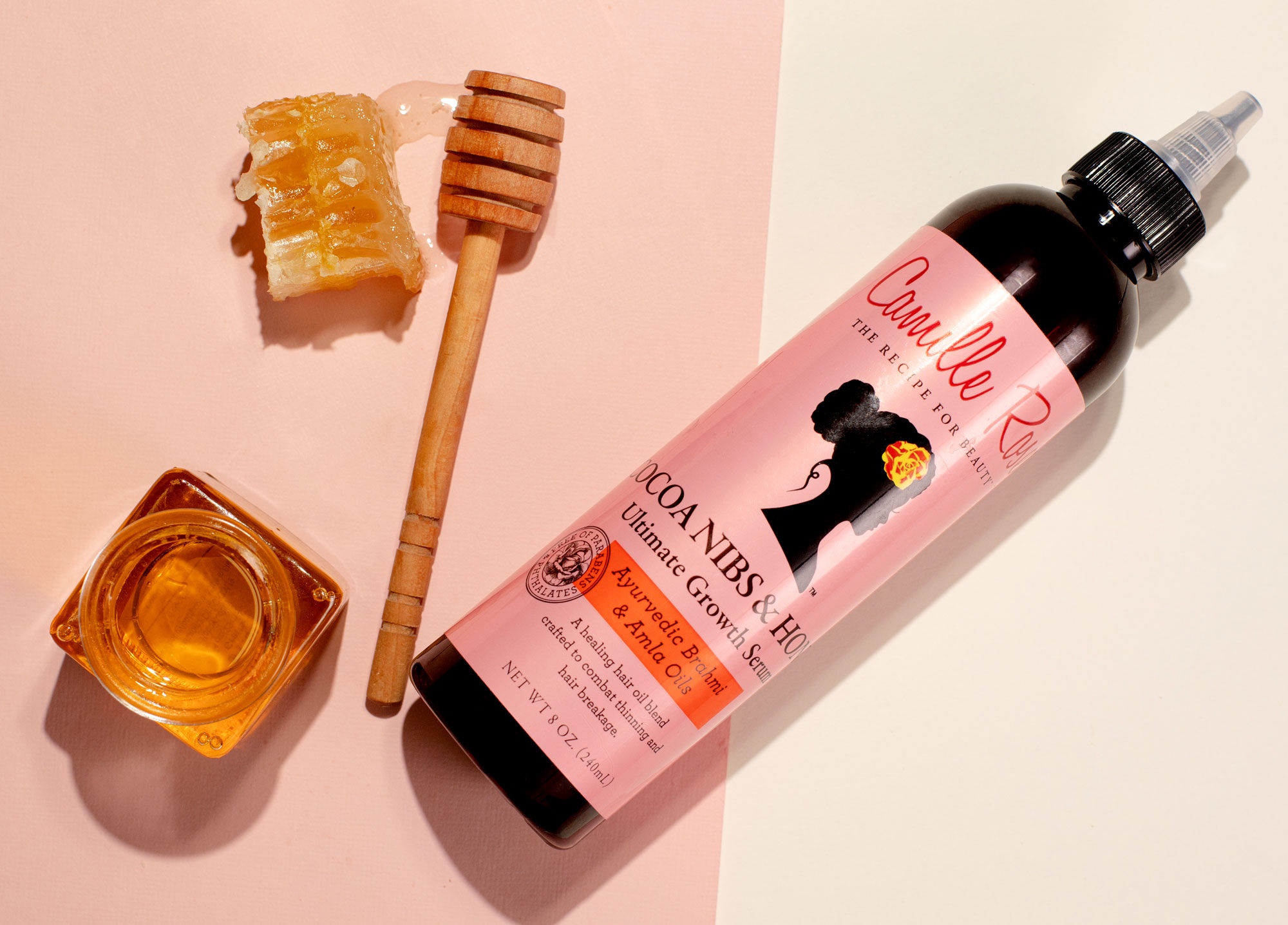 How do you want to expand your line?
We recently launched Camille Rose Beauty, which are our facial products. We are going to continue to grow in that area. We want to be in more aisles of our retail stores. We want to, for example, cross into the home aisle, where you might find our all-purpose cleaners.
What's your approach to Amazon?
We have built up our own Amazon platform. Initially, other people sold Camille Rose on Amazon, and we had a little Amazon store, but we hadn't built out our platform. We pulled the numbers for the other companies that were selling our product on Amazon and found that these people were really capitalizing on our brand. So, we invested in building our own Amazon store where, if you go to Camille Rose on amazon, it matches our website. People know that it is an authorized Camille Rose store on Amazon. Since we did that, the numbers on Amazon have increased. It was definitely a good move for our brand.
Our business is driven by retailers, and I would guess e-commerce is about 15% of it. For e-commerce, I want my business to be driven by my own e-commerce first. On my website, we offer products that aren't sold in retail stores. We are throwing up new products and collections all the time, and we are constantly seeing traffic.
How has the natural haircare category changed since Camille Rose has been around?
It's changed because there are more brands on the shelf, which I think can potentially confuse the consumer. I hope retailers continue to support the brands that they have even as they give newer brands an opportunity to grow. I think at some point, the retailers have to realize that, "OK, we have a good mix, and everybody is doing well. How are we going to make sure we give everybody we have an opportunity to do well and win on shelf?"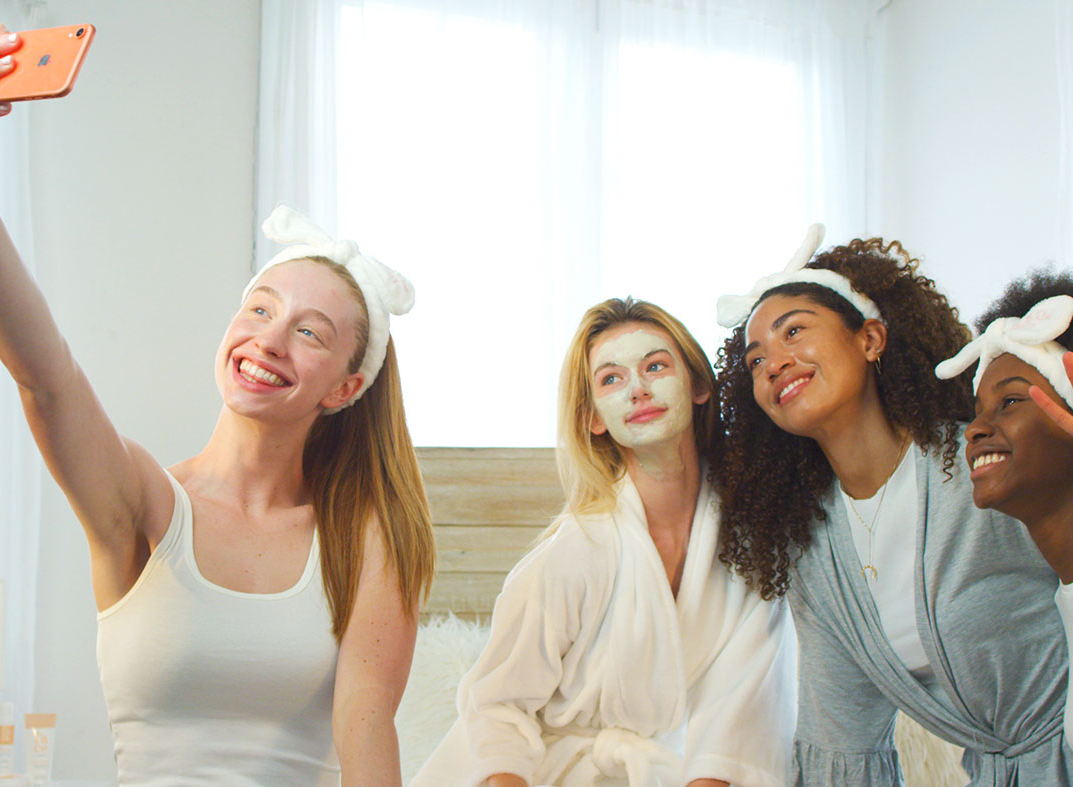 What do you think about natural haircare brands being placed in ethnic sections at stores?
Honestly, I didn't even know it was called an ethnic section until I went into retail. I knew where I shopped, but I didn't realize it was actually labeled an ethnic section. And one question I had was, "OK, you put me here because of why?" They said it was because of the silhouette [on Camille Rose's packaging], and I was like, "My silhouette looks ethnic?" I said, "Did you look at me? Is that the reason?"
I'm an ingredient-based company. I formulate with ingredients like honey and peppermint. Who doesn't like that? I didn't realize I would fall into a certain texture, but, as I got wiser about the industry, I appreciated that I am in that section. I would be compared [to bigger brands such as Suave] and expected to sell the same amount as Suave if I was in Suave's category. However, Camille Rose's products are for all hair types.
How do you encourage people to use the products?
I encourage people to use the products differently. If something says it's a twist cream, I tell them to play around with it. Use it as a wash-and-go curl definer. You don't necessarily have to use it as a twist cream. I wish they perhaps would use a holding cream as an edge gel. I've been seeing consumers stick to just what the label says, and I really want them to play around.
Who is the typical Camille Rose consumer?
We have your gen Z consumer or your career girl. We tap into both of these categories right now. They are health-conscious label readers, and they work out. They are the girls that care about what they put into their body. They aren't necessarily about getting whatever works.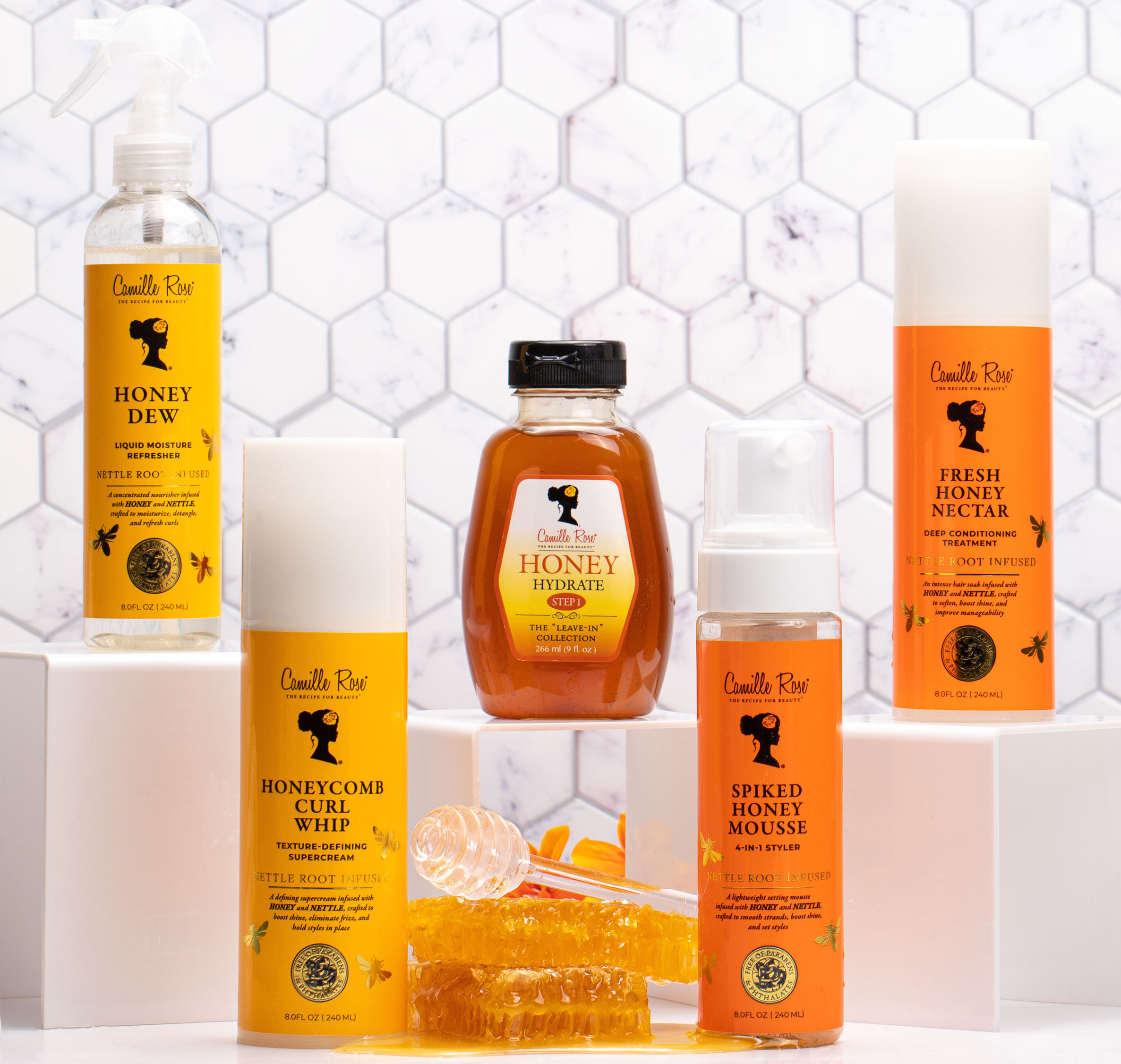 Have you taken outside funding?
No, not at all. I want to continue to build Camille Rose and keep it like a family business. As far as investors, you never say never. I know it takes a lot of capital to continue to grow and build the way I want to build.
What was a hard period in building your business?
It was when I was trying to find a lab to help me. When you go to a lab, your order minimums have to be a certain amount. So, when I started, I couldn't meet the requirements for the order minimums. I had to find someone that would be willing to take me on and grow with the brand.
What inspires you to develop a new product?
I get inspired by an ingredient, and I go based off of what I'm feeling in the moment. It could be a deep conditioner with a certain ingredient. I still make a lot of my own products, and I'm constantly testing and sampling different things.
Where do you hope Camille Rose is in five years?
I just want to keep going. After a 2020 that's been so crazy, if everything becomes OK in the world in 2021, I want to get back to our grassroots campaigns and do Camille Rose events. I want to see Camille Rose be known for more than just the hair category.