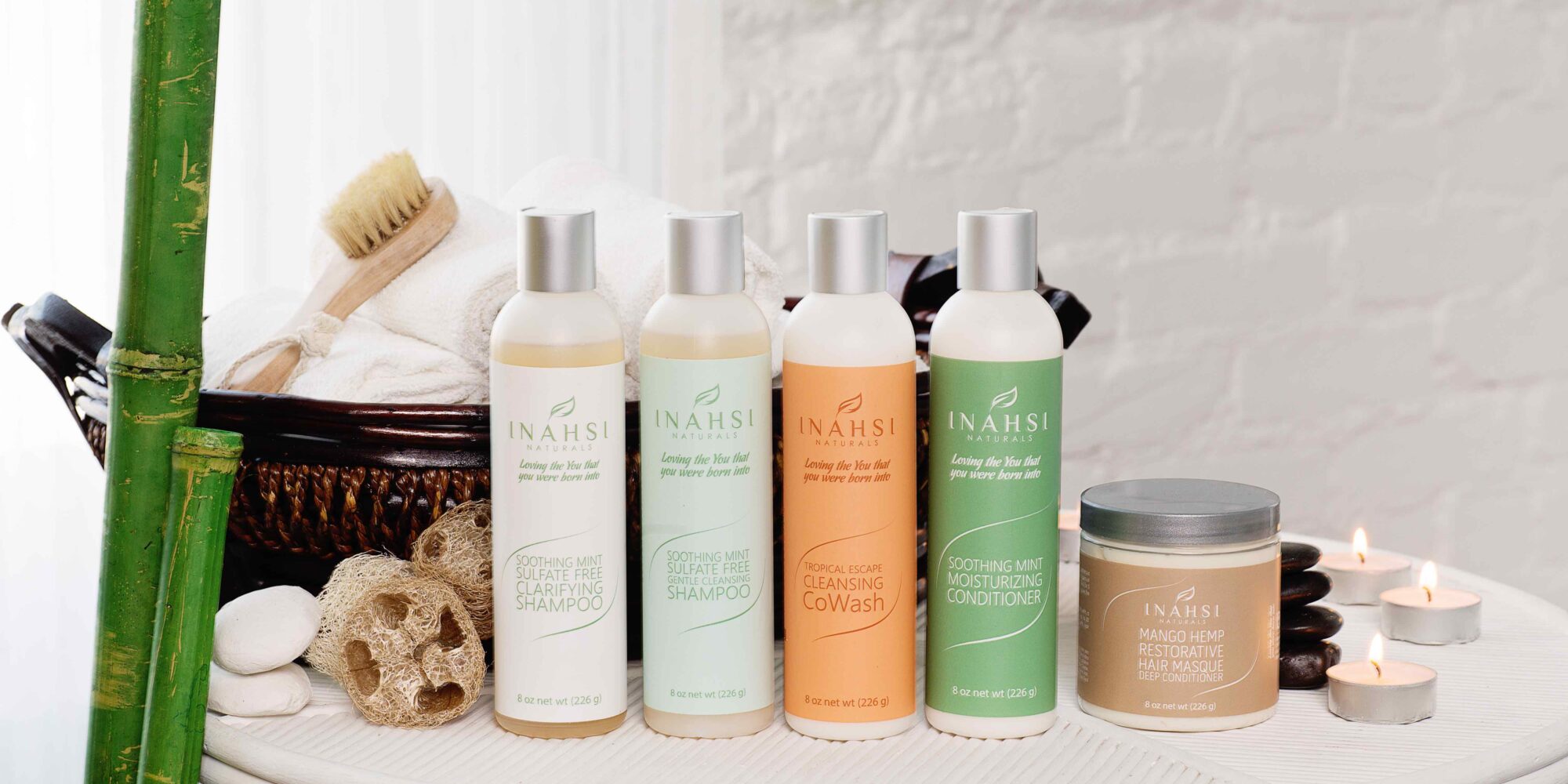 "Tired Of Being The Best-Kept Secret:" How Cult-Favorite Curly Hair Brand Inahsi Naturals Is Getting To The Next Level
For many beauty entrepreneurs, the beauty industry offers an escape valve from an industry or job that, for whatever reason, isn't right for them. Prior to entering the beauty industry, Rhonda Marshall was a high school chemistry teacher, a position she loved in a toxic work environment she didn't love at all. Beauty provided a compelling alternative career path for Marshall, who had been introduced to it in college through internships at Helene Curtis and stopped chemically straightening her hair in 2001 before the natural hair movement really took off. In 2014, Marshall launched curly haircare brand Inahsi Naturals with her husband Brian. Today, the Chicago-based brand's nine products, including Soothing Mint Clarifying Shampoo, Soothing Mint Clarifying Conditioner, Soothing Mint Gentle Cleansing Shampoo, Soothing Mint Gentle Cleansing Conditioner, Coconut Avocado Curl Defining Custard and Aloe Hibiscus Leave-In Conditioner & Detangler priced from $4.99 for 2-oz. sizes to $89.99 for 64-oz. sizes, have drawn a fervent following domestically and a budding following abroad. Now, the Marshalls are ready to take their business to the next level. "We want to get our name out there. I'm tired of being the best-kept secret," says Rhonda. Beauty Independent talked to her and Brian about Inahsi Naturals' total-person approach, in-house manufacturing, fundraising, changing influencer dynamics and where the brand could be in five years.
How did you get into the beauty industry?
Rhonda: When I was in college, I interned for five summers for Helene Curtis. It's now under Unilever. I was a chemistry major, and I was in program called INROADS. It helps minority youth who wouldn't normally have exposure to corporate America prepare for it. I helped formulate Suave, Salon Selectives and the first Degree deodorant. It was really cool to be able to help make the product and actually use it.
Fast forward and I graduated from college, got married and had kids. I got my master's degree and went on to teach high school chemistry because it was conducive to my children's schedule. I also loved teaching, and I loved chemistry. In the district, I was the first and only African American teacher. They had an orientation for all the teachers, and I was looking around at hundreds of teachers, and I was the only brown face there. That was a big shock. When I was there, I experienced extreme racism. It wasn't just microaggressions. It was so serious I had to leave. It was a trying, depressing time in my life.
My friends and family knew I was a chemist, and I had been natural for over 10 years at that point. They were like, "Why don't you formulate a product?" I said, "You know what, I'm going to try it." I researched what I wanted in a product. I mixed it up in the kitchen, and gave it to my friends and family. They loved it, so we decided to go outside of friends and family, and set up a booth at a natural hair meetup in Chicago in 2012. Inahsi didn't exist it. The brand was called Being Free Comes Naturally.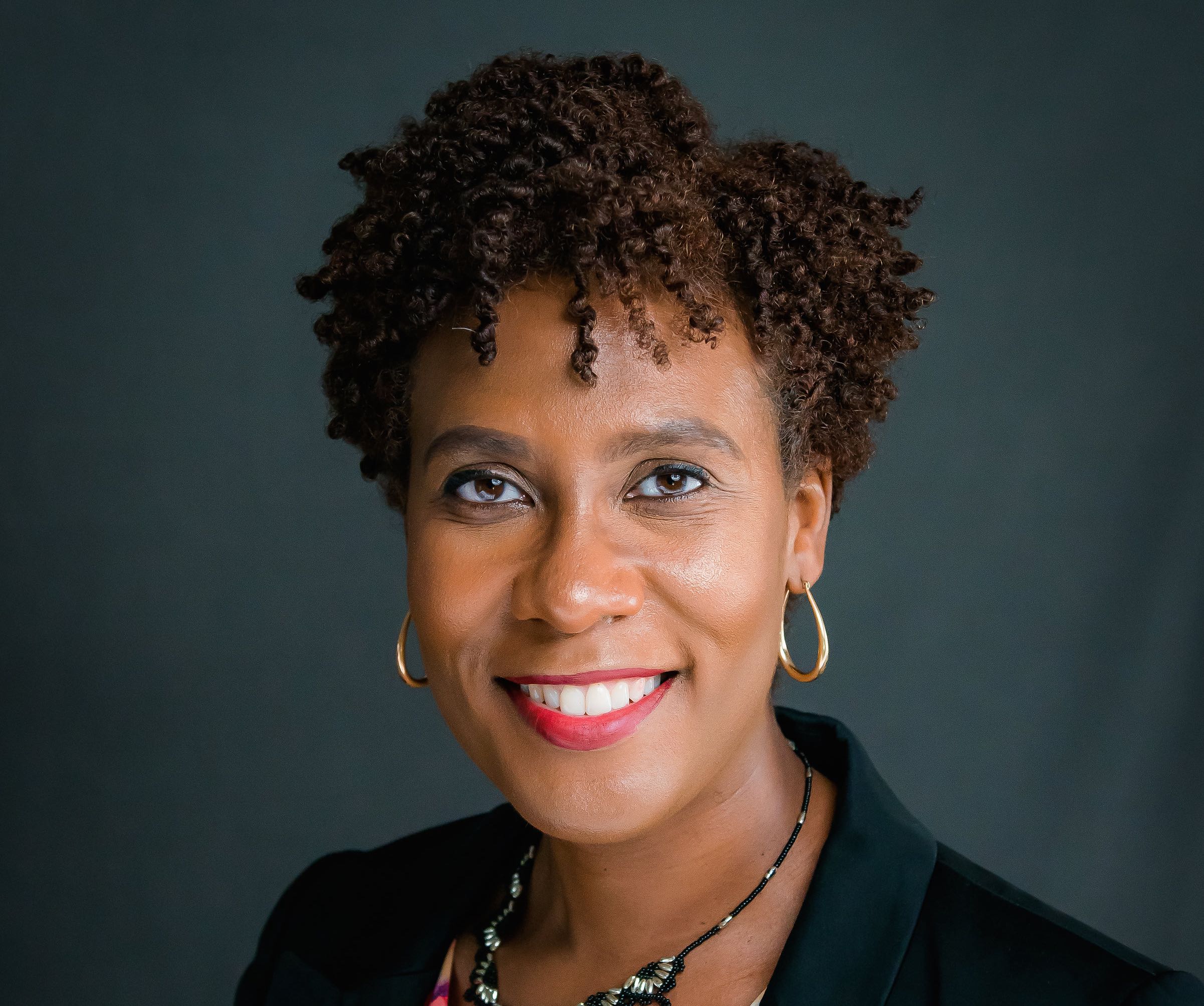 What happened after the meetup?
Rhonda: We got a great reception. Brian has an MBA, and we got all of our ducks in a row business-wise. We rebranded to Inahsi, which is a Latin word that means "to be born into." On our boxes, we have the message, "Loving the you, you were born into." That's something I drive home. Yes, we make great products, but it's about loving you inside out.
What differentiated the brand?
Rhonda: I was a chemist. I knew I could bring that unique perspective to the industry, and Brian is a mechanical engineer. The manufacturing side is another unique proposition that we bring. We create the processes for our manufacturing, which is something rare for founders to do in this industry. I'm also an educator. My focus is on educating the consumer because, a lot of times, when curly girls come into this industry, they want to embrace their curls, but they don't have the knowledge and information to do so. It can be overwhelming. Our mission is to bring clarity to confused curls. I've had natural curls for over 20 years now, and I understand the ins and outs.
Brian: Rhonda was the voice of the customer. She formulated the product to work for her hair, which was representative of the customers' hair. Today, there are a ton of curly hair brands. Back then, there were a few, but not nearly as many as there are now.
How did you set the price range?
Rhonda: We looked at the market and did our research, including buying a report from NaturallyCurly.com to see what products were on the market. We thought about whether we wanted it to be masstige, prestige or beauty supply. I envisioned Inahsi to be a salon-quality product at a reasonable price. I didn't think about it being at Target, Sally or Walmart. Ulta or Sephora were more of what I wanted, where you would go into a store, and there is somebody to assist you. I really value people that provide education on hair.
If I had a dream place to put the product, I thought it would be a high-class spa. I don't want it to be an exclusive type of thing, though, that would alienate certain customers. I want people to experience the product, but I don't want the product to be watered down in the sense that it's everywhere. People are floored by the quality of the product. It does what it says. A little goes a long way. Then, they look at the price, and they are like, "Wow, it's not expensive."
Where has the brand mostly sold?
Rhonda: We are still e-commerce. Word of mouth and influencers have been awesome. Back in the day, we would pay for an ad on Instagram that was not expensive at all, not like it is now, and we would get an ROI that was much greater than what we put in. We would seed our product to influencers and, literally, as soon as they said something about the product, the sales would be coming in.
But we noticed a change when the influencers reached close to a million [followers]. Before, they were under 500,000. To me, it shows that it's not about how many followers you have. It's about the engagement. And it also showed that we have to be more strategic. If we are looking at an influencer, we have to really see if the engagement is there, that they're actively answering questions from their followers. We don't look for influencers that have big followings. You can have 2,000, 3,000, 5,000 followers, but, if the engagement is there, people trust the influencer and buy.
Brian: In the beginning, influencers gave us a lot of exposure. They came to us because they were looking to get their name out there, and they put our products in videos on YouTube free. A year later, some of the influencers were working with Cantu and Palmers. They had built up their portfolios so to speak to the point where they were getting paid for what they were doing. Today, though, influencers don't have has much influence because the different platforms are so flooded with content.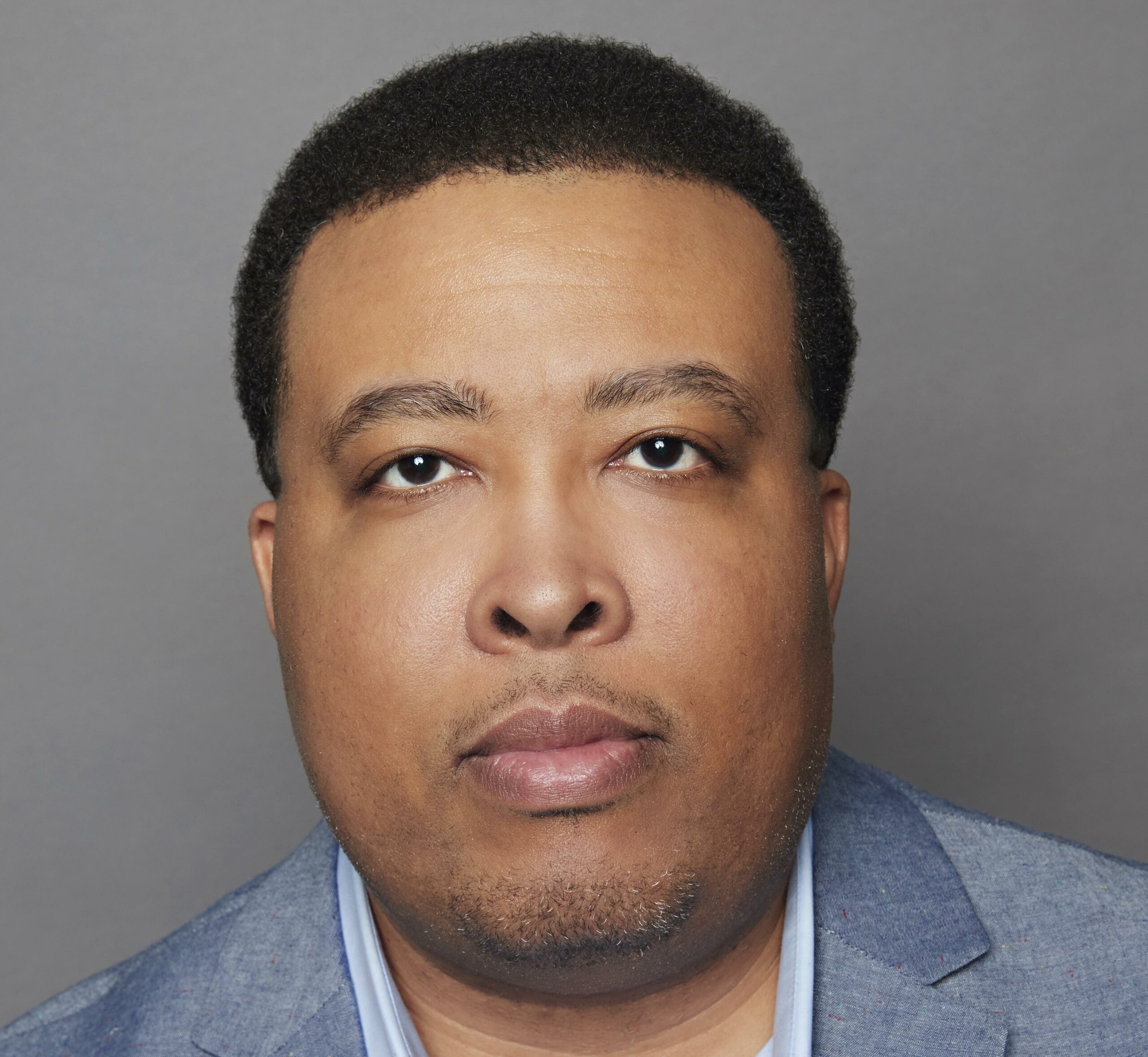 What drives sales on Inahsi Naturals' website?
Brian: It's repeat business. Once people try our products, they keep coming back. In terms of new customers, a lot of it is still from influencers, where people have seen someone recommending our product on Instagram. Now, we are shifting to wholesale. We have become EU compliant. It took us all of last year to work through that and get everything registered. For us, wholesale is another small business owner that will have an e-commerce store and maybe a brick-and-mortar store. They could be international. We have a customer in the U.K. with two brick-and-mortar locations in addition to their website. When you consider our wholesale distribution, it's really small. It's not like we are selling container loads, but that could potentially happen this year.
What are the brand's customers like?
Rhonda: I love our Inahsi family. They are really heartfelt. They really want to understand their hair, and they understand that there's an emotional side to that. We focus on the total person. People don't care how much you know until they know how much you care. The last Live I did I just asked them, "How are you doing? Where is your mindset?" For my birthday, we did a Zoom, and they were on there, and I had some influencers on there, too. We toasted and played games. We had so much fun. Our customers gravitate to us because I am so adamant that it's about more than just your hair.
What plans do you have for international growth?
Brian: We have a wholesale customer in Kuwait and India, and we are actually right now getting registered in Kuwait. There, we will partner with two distributors. We are talking to more international distributors, but, in general, we don't necessarily want to be beholden to a distributor because they want exclusive rights to sell your products, and we may not necessarily want to be in an exclusive relationship. We are still trying to understand freight forwarding and fulfillment in the EU. We are reaching out to fulfillment services in the EU as well as the U.K. and Australia. We are considering setting up inventory in international warehouses to service our wholesale customers. We don't do any direct-to-consumer internationally, and we don't plan to do so soon.
How do you think about expanding Inahsi Naturals' product assortment?
Rhonda: Really, it's about listening to the customer. I started off with styling products. Right around that time, people were talking about their hair falling out and co-washing. Then, I instantly was like, "You know what, I need to come out with a clarifying shampoo." The Clarifying Shampoo removes buildup. I was really adamant that we had to drive home that healthy hair starts with a clean scalp. Everybody loves our wash day system as their base. It has Clarifying Shampoo, Gentle Cleansing Shampoo, Tropical Escape Cleansing CoWash, Soothing Mint Moisturizing Conditioner and Mango Hemp Restorative Hair Masque. People will say, "If I have a bad experience with another product, I will come back to your shampoos, and they really get my hair healthy." I'm really proud of that. Our Gentle Cleansing Shampoo is our bestseller.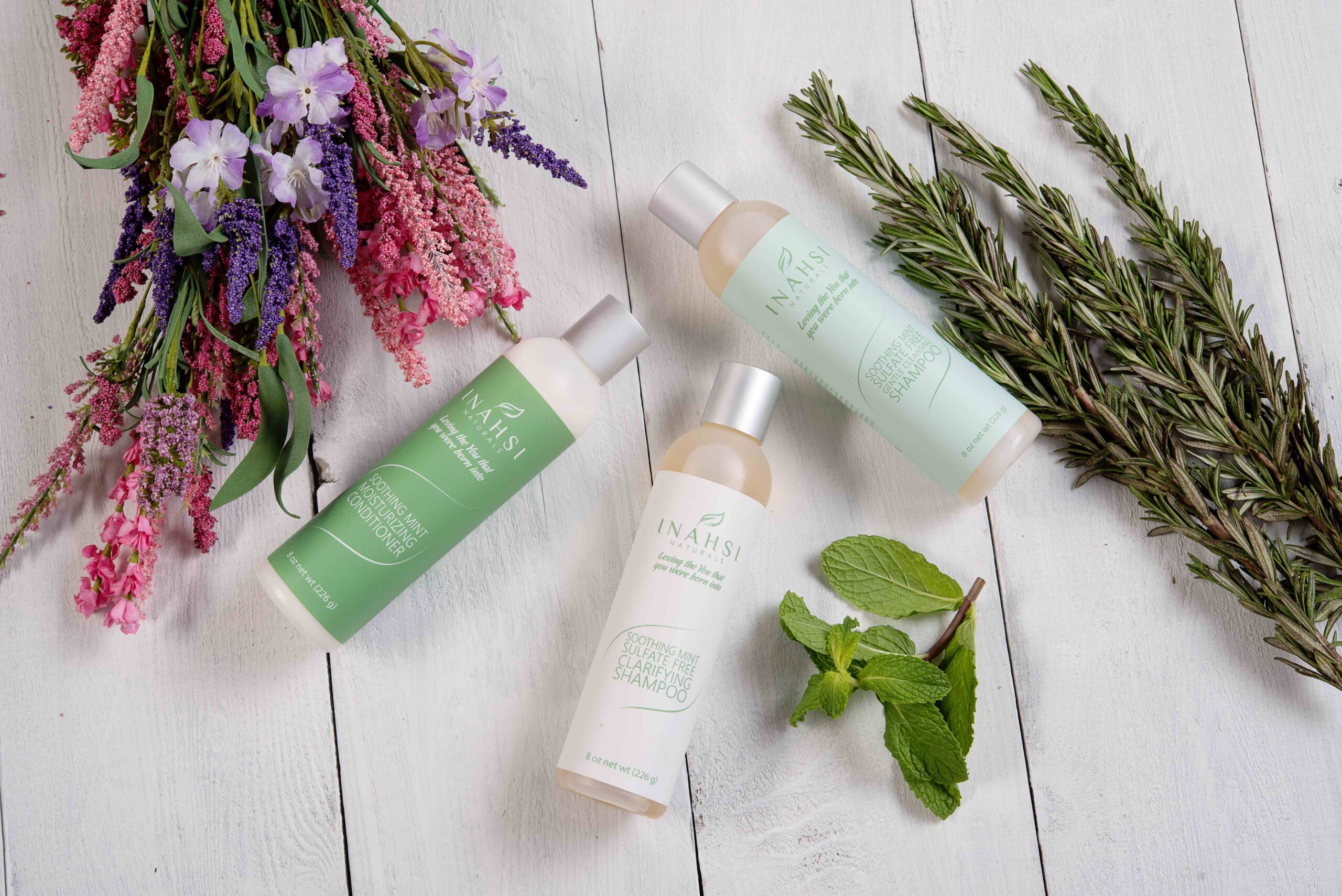 How did you end up manufacturing your products?
Brian: When Rhonda was making the product in the kitchen, we found that that one raw material supplier we were purchase from would make your product for you. They had a small-batch co-packer operation. They were making 5-gallon or 10-gallon batches, and it fit us really well for a while. Then, at one point, not long after we launched Inahsi, they said, "We can't make your products because we signed an exclusive deal with another curly hair brand," but they would send us 5-gallon pals. I was still working a full-time job, and we were hand-pumping out of the 5-gallon pals into bottles and putting on the labels by hand.
We found a small-business incubator for organic food in North Carolina, where we had moved from Chicago for my job. They have a facility, and you can rent space to make your product. They also had a co-packing team that you could train. You would order your raw materials, and they would make the products to your specifications. What happened then is my job situation changed, and we moved back to the Chicago area. Locally, we found a commercial kitchen space where we put some equipment together. We order raw materials and make our products. We set up a local fulfillment service to ship the orders.
The growth had gotten to the point where we need large equipment and a certain type of electrical line for the larger equipment. That's what led us in April 2020 to rent our own facility. And, of course, 2020 being the wild year that it was, it gave us the room to grow to where we are now.
Tell us more about the wild year last year.
Rhonda: We had 118% year-over-year growth. The demand was out of this world. We were in articles about Black-owned brands, and people were finding us. We were already online, so we didn't have to change that, and I continued to communicate with the customer on Instagram Live. There were drawbacks last year as far as the packaging. Because everyone was making hand sanitizer, the bottles were limited. We put some product that would normally be in bottles into jars.
Recently, Mielle Organics received over $100 million in funding. What does a big investment like that mean for the textured haircare segment more generally?
Rhonda: For them to get a nine-figure deal and be Black- and woman-owned, it's amazing. It sets a precedent, and it shows the viability of the hair industry. We are worth investing in. Right now, we are in the funding process, going to banks and dealing with not having access to capital. That will destroy your momentum.
Brian: For us, it's been bootstrap city. Even though we meet the criteria, the mythical SBA loan has alluded us this entire time. We can't ever seem to get approved for it. Being an e-commerce business, there are options available through PayPal and Shopify. We are looking at crowdfunding. We might make an announcement about that soon.
We did finally get approached about equipment financing. Right now, every bottle or jar of Inahsi products has been made by my hands or Rhonda's or our kids. We have made all the products since 2018. But we can't keep up and, when we run out of stuff, that hurts our sales. We are about to install an automated production line that's going to do the filling, capping and labeling. That's going to increase our capacity 5X to 10X from what we can do now. We can no longer be the workforce and manage the business. Just yesterday, I was so frustrated because we were capping bottles, and there is so much other stuff on my plate that I can't get to. It's just wearing me out. We need to be able to move through these growing pains and get to the next step of the business. The crowdfunding can help us do that.
What are milestones that you expect Inahsi Naturals to reach this year?
Brian: The main goal is to grow to the next level of business where we have a team. We are cleaning up our processes in our shop space for employees to come in and train people. A lot of it is second nature to us because we have been doing it for so long, but we want to move from us operating the business to having a workforce that can operate the business. We need a legit management team to help us manage this business. We need in-house marketing and someone like a CFO, so our business can grow, and we can properly manage the growth.
Rhonda: We want to hit $1 million in sales. I know it will happen. We want to scale our international distribution. Also, we want to build our direct-to-consumer business and go to salons. We have been more behind the scenes with our heads down, but who cares what you are making if people don't know it exists? What's the point? Our goal is to put our face and our name to the brand. We have been through a lot, but we have so much potential and so much that we still have to do. This is a time where we are in a growth phase. We are doing great things.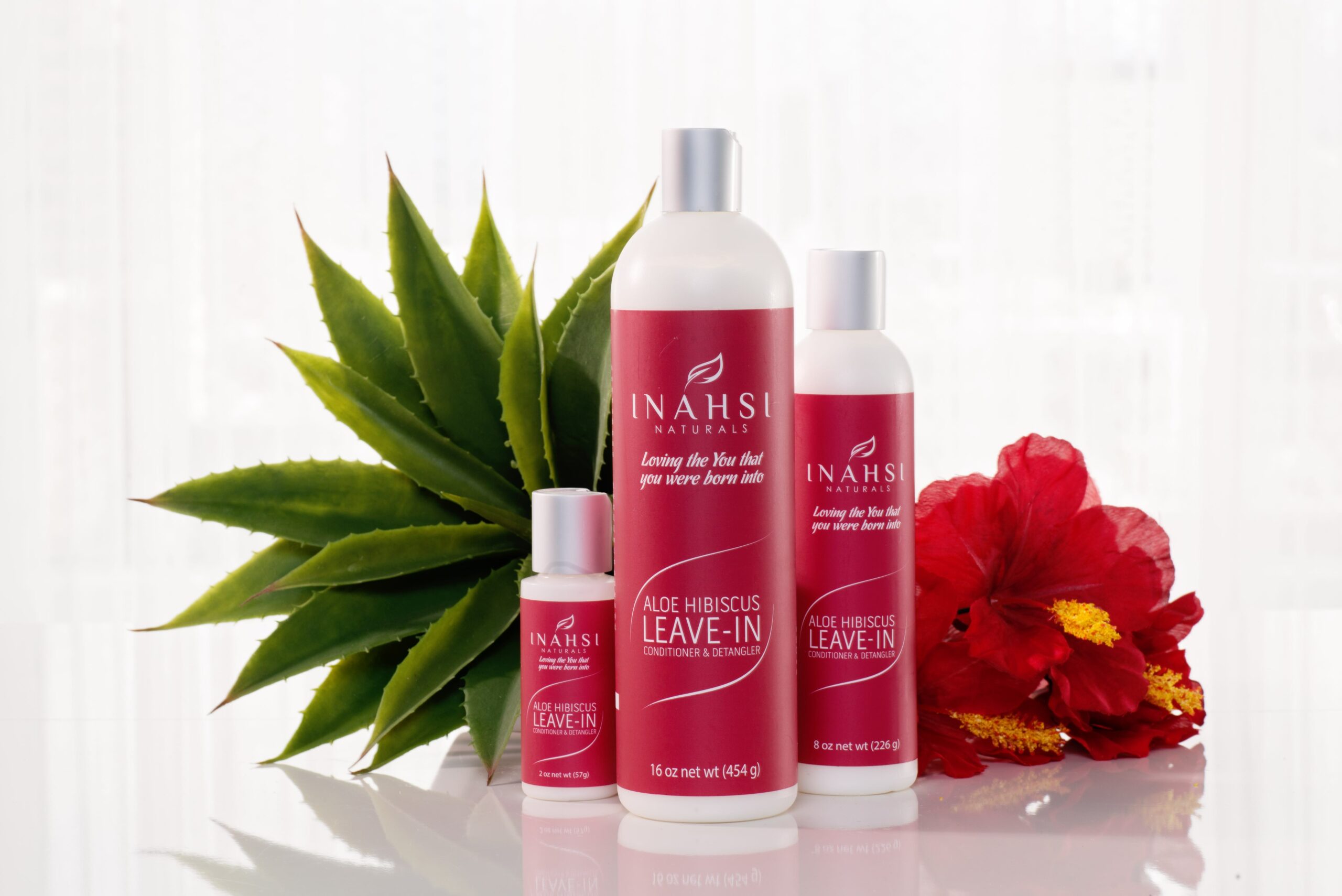 Where do you see the brand in five years?
Brian: We haven't sat down and done a quote unquote five-year plan. In five years, we could easily be like anywhere from a $25 million to even a $50 million company the way we are going right now knowing all the opportunity we have internationally. We have barely scratched the surface of that and the salon space.