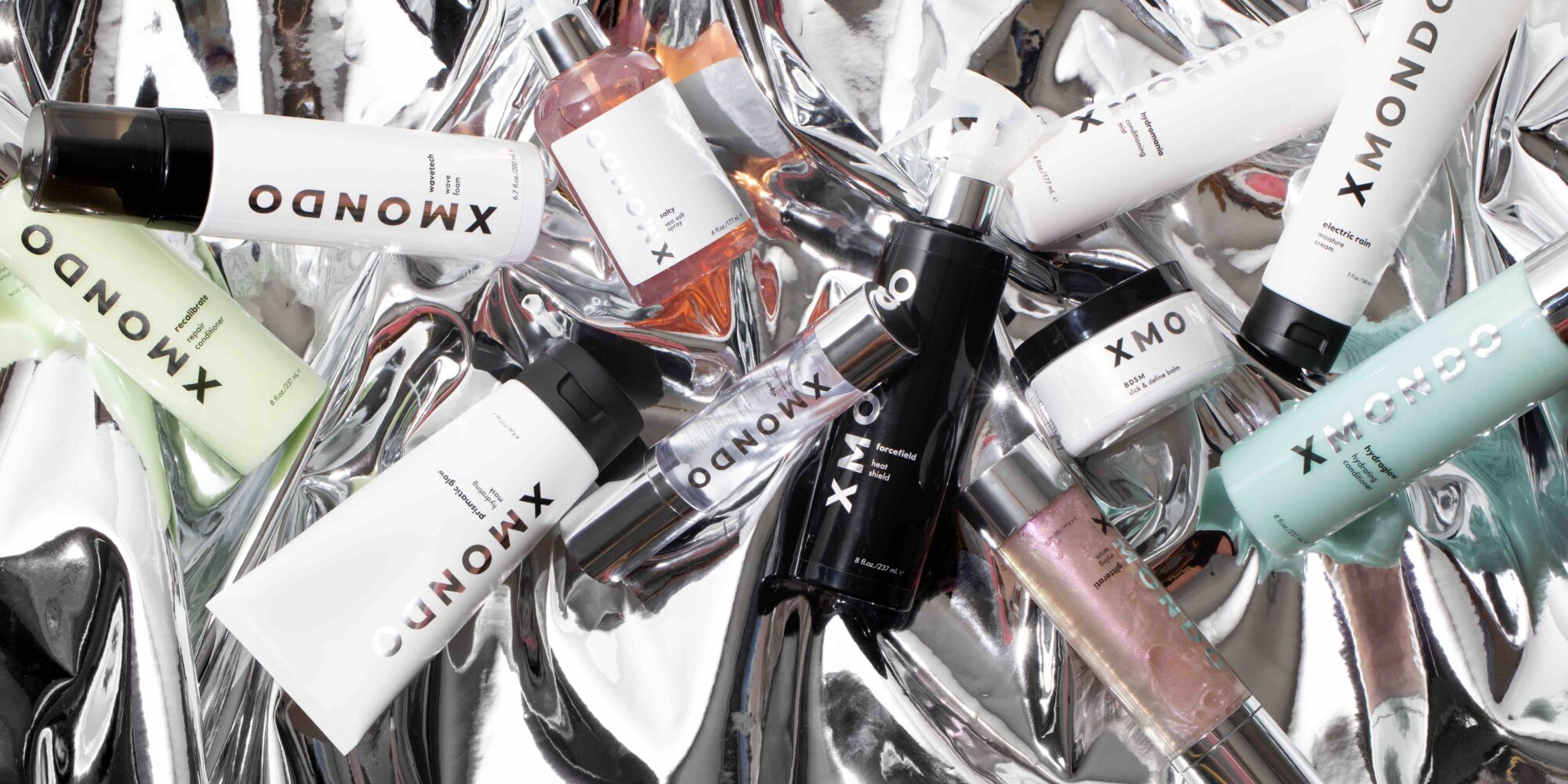 How Influencer And Hairstylist Brad Mondo Grew Haircare Brand XMondo Without An Outside Investor Or Incubator
When Brad Mondo, an influencer and hairdresser who's last name off of social media is Gesimondo, reached a million YouTube subscribers, he figured he should develop a brand.
"I was like, 'OK, I got to strike while the iron is hot,'" he recalls. "I want people to be able to bring a part of me home with them and have that Brad Mondo experience. It was just a natural progression from creating videos to creating products and having people follow my tutorials while using my products."
Mondo didn't turn to an investor or incubator to launch his brand XMondo in March 2019. Instead, he financed it with roughly $40,000 to $50,000 from his personal savings. "I was sort of the black sheep of YouTube at the time. There was no other hairstylist really doing what I was doing. Nobody really knew how to place me," says Mondo, who's popular for "hairdresser reacts" videos providing his takes on people's hair fiascos and feats. "Nobody was begging to start a hair product company with me, so I had to do it and make it work myself, and I'm happy it happened that way."
Without a gigantic budget, he limited XMondo's debut assortment to a single product, the styling serum Glitterati. "I was so extra at the time. I was always wearing glitter, crowns and fur jackets, so I basically created a product version of myself," says Mondo, adding, "I tried to keep the overhead at a minimum. I didn't have a campaign shoot. I didn't order a ton of products. I was really conservative with the launch and wanted to gauge the success of the first product—and go from there."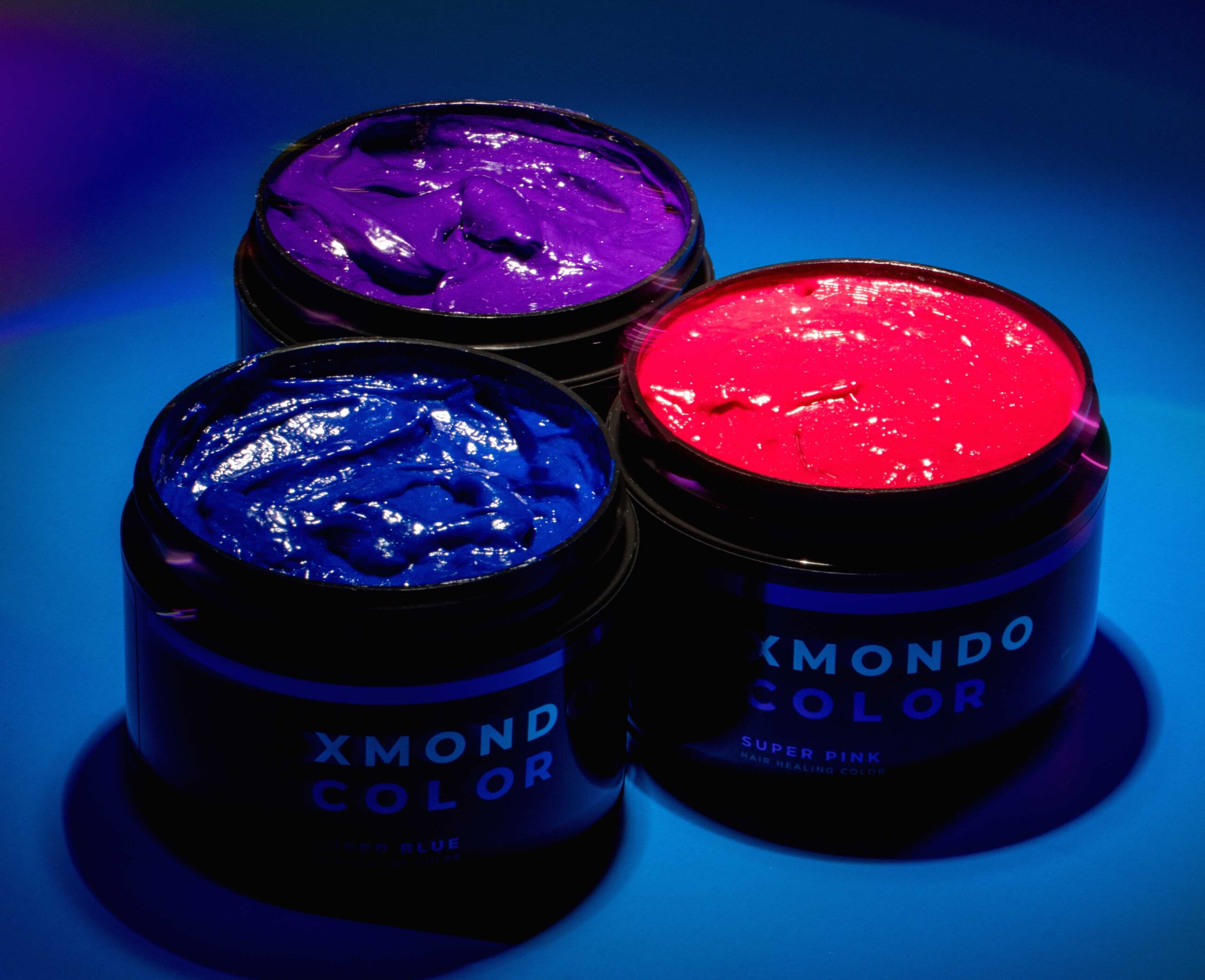 From there, XMondo exploded, both in terms of merchandise and sales. In 2020, the brand introduced 18 products, including shampoo, conditioner, masks and styling items. Out of the flotilla of products, the frizz-busting, curl-defining foam WaveTech has become a bestseller. From 2019 to 2020, XMondo's sales skyrocketed 1,700%. In 2021, it enlarged its selection with 10 products, most notably the Hair Healing Color line of semi-permanent, bond-building hair colors. From 2020 to 2021, XMondo's sales jumped 200%. Today, its assortment spans 33 products priced primarily from $25 to $42. "We are definitely one of the largest independent digitally native haircare companies," says Eric Gesimondo, COO of XMondo and Mondo's brother. The brand declined to disclose exact sales.
The coronavirus and, unsurprisingly, social media have been integral to XMondo's growth. With salon closures at the outset of the pandemic forcing consumers to tend to their own hair maintenance and color, they flocked to hair product brands. Market research firm The NPD Group estimates prestige haircare sales rose 8% in 2020 and 47% in 2021. In the next two years, it projects they will average sales increases of 15%.
"Nobody was begging to start a hair product company with me, so I had to do it and make it work myself, and I'm happy it happened that way."
"Luckily, with me being the face of the brand, I already had a large following, and we were able to bring that following to the brand and sell directly to consumers, making the biggest profit margins possible and giving them that one-on-one experience I want to curate for everyone who buys XMondo products," says Mondo. "So, that's been our bread and butter, and what we have stuck to until recently." This month, XMondo extended from its website to Amazon.
Mondo has a sizable TikTok audience—he has 8.7 million followers and 236.3 million likes on the platform—but YouTube and Facebook are stronger sales drivers for XMondo. Mondo has 7.4 million YouTube subscribers and 2.1 million Instagram followers. "When I post on YouTube and Facebook, that's when I see a huge uptick. People like very educational content centered around my products. Even though a video might not get millions of views, it will still do really well for sales," says Mondo. "We mix educational pieces with more high-traction videos and have a balance. As long as there's a transformative factor, that's key to my content."
He notes WaveTech's sales were slow initially and took off once the product's transformative powers were showcased on social media. "It became quickly one of the most-talked-about haircare products on TikTok," says Mondo. "It's amazing because you can really see someone's hair go from straight to wavy. That's a great way to bring attention to your video when you see a dramatic before and after."
Mondo was exposed to the transformative power of haircare products and hairstyling at a young age. His father Jesse owned Jesamondo Salon & Spa, which opened in 1980 in Wellesley, Mass., and later moved to nearby town Natick. In his early teen years, Mondo would wash customers' hair and handle blowouts at the salon. From 2010 to 2013, Jesse's last years at Jesamondo, Mondo officially joined the salon's staff as a hairstylist. Jesse then retired and exited the business. Jesse suffered from Parkinson's and died in 2021. "I was hesitant to become a hairstylist because I grew up in the industry and tried to branch out, but, every time I tried to do that, I came back to doing hair," says Mondo.
"We are definitely one of the largest independent digitally native haircare companies."
Outside of hairstyling, social media stardom appealed to Mondo. He began posting on social media at 15. He endeavored to be a travel vlogger or makeup influencer, but a hair reaction video he posted at 22 ultimately led him to gaining social media momentum. "We all have hair on our heads or have had hair on our heads and have had hair experiences, no matter who you are, so it's generally a relatable topic, and I also think putting my spin on things with my personality and professional experience really interests people because they learn from my content versus just being entertained by it," says 27-year-old Mondo. "It's more than just a reaction video."
For the moment, Mondo is staying the course on social media. He imagines, though, that he will eventually reduce the amount of social media content he's producing. A Netflix show is a dream of his. "I don't know if I see myself continuing to always create content for the rest of my life on specific platforms. It will always be a part of my life, but not fully like it is now," he says. "I also see myself focusing more on the business and being a creative director for the business."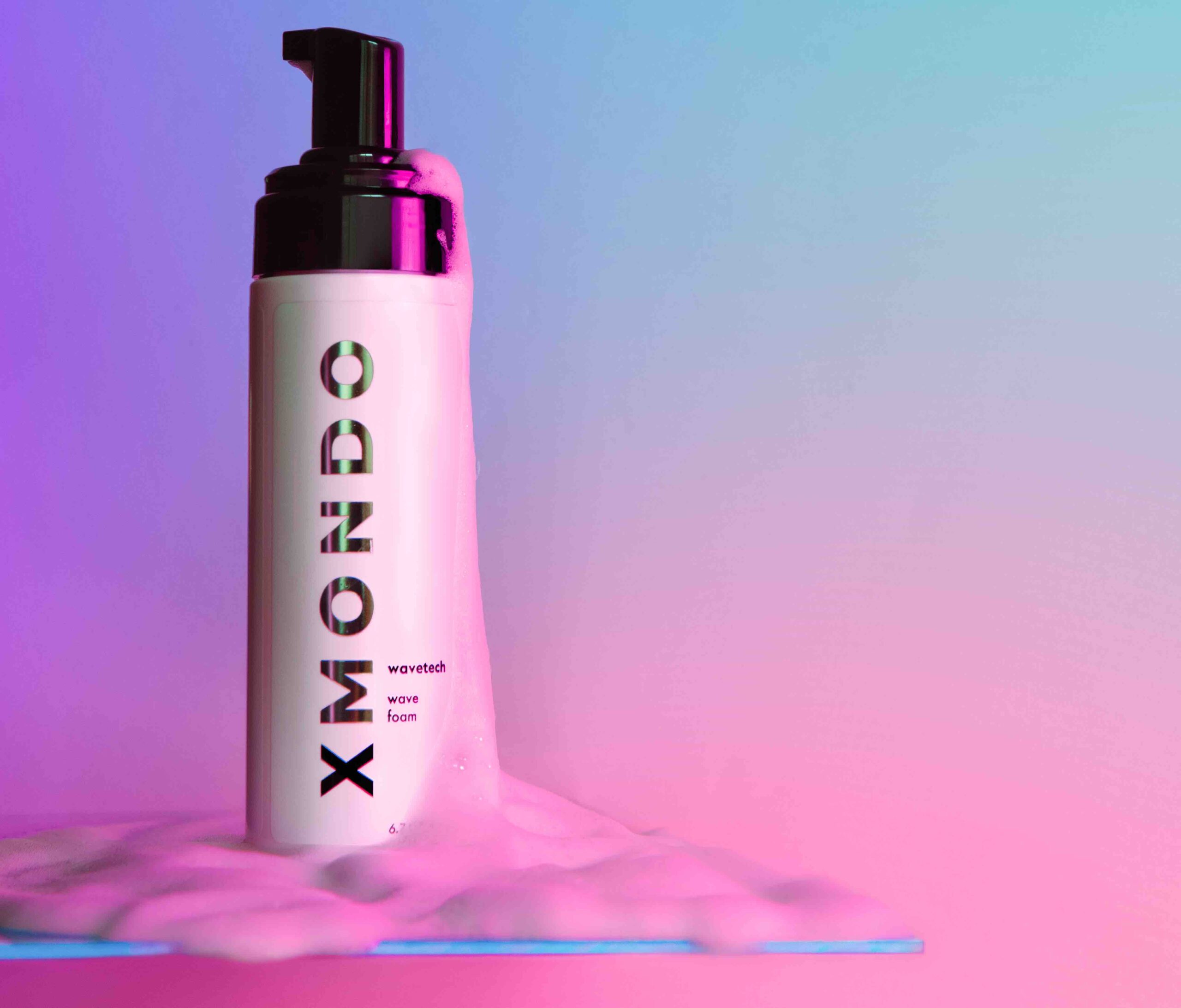 Speaking of the business, deepening XMondo's bench of curly hair products is a short-term goal. Mondo's long-term goal is to expand the brand's selection beyond haircare to makeup, skincare and nail products. Retail distribution is on XMondo's roadmap, but Mondo and Gesimondo are in no rush to strike retail deals. "We definitely see a future in retail," says Eric. "We are in a lot of discussions with national beauty retailers in the United States, Europe and Canada. What we are really looking for as a brand is taking the time to vet the retailers because we really want to create a social retail experience."
Mondo and Gesimondo have a similar view on investors. Mondo emphasizes that he values stable growth and is wary of investment partners seeking exponential growth. "Explosive growth is fun and all, but it's not as sustainable and things can get out of control quickly," he says. "We've definitely have had some explosive growth at times and things have been pretty crazy, but we've always been able to control the situation, learn and progress."
Gesimondo says, "Up into this point, we have reinvested cash flow and made strategic decisions around where we want to invest our money. We got through COVID issues by investing in supply chain and inventory. Overall, we are absolutely open to investors. We get people reach out to us frequently wanting to work with us. Our biggest thing is we are looking for someone who understands the industry, understands our brand and really gets the vision."