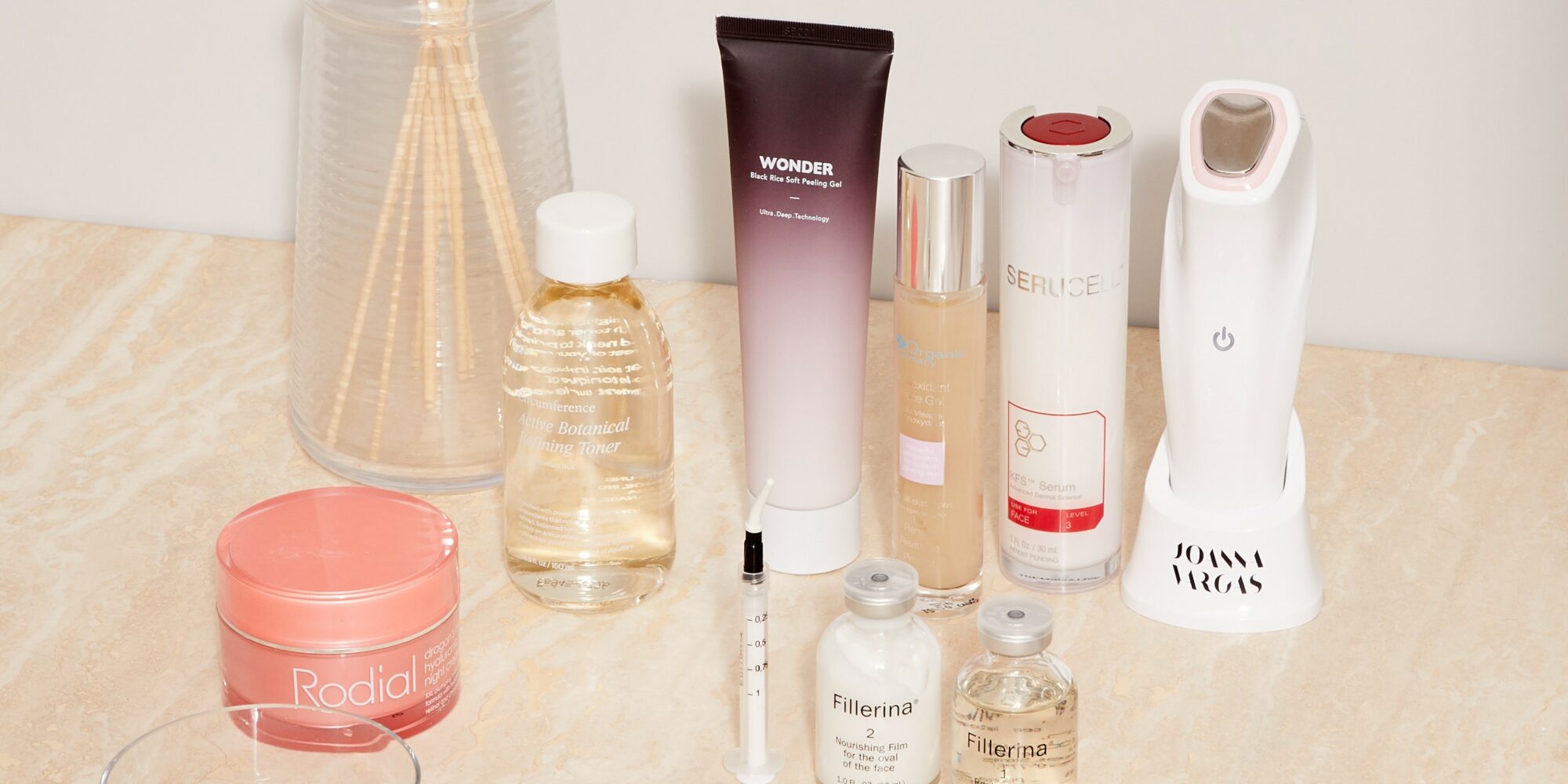 How Verishop Is Building Its Beauty Assortment For Millennial And Gen Z Shoppers Changed By The Pandemic
Verishop launched in July of last year with an ambitious plan to do for vendors and online shoppers what Amazon hasn't: be a source of quality brand information, curation and discovery. In the little over a year since, the e-commerce company, Beauty Independent Beacon Awards winner for best online retailer, has generated tens of millions in sales, and sales of beauty products on its platform have doubled. It's also expanded capabilities with Verified Shops, a self-service option for brands that takes a 10% to 15% cut on transactions, and an app with shoppable content introducing a social commerce component building upon Verishop's existing e-commerce foundation.
"For beauty and wellness in particular, people want to see how others use products, hear reviews, learn the stories behind brands and get advice from others," says Lindsey Peterson, associate director of beauty, wellness, personal care and pets at Verishop, discussing the new app. "By bringing these social elements into shopping, we can help our users discover new products and brands, and easily shop them in one place." To explore the app further and get a sense of how beauty is progressing on Verishop, Beauty Independent chatted with Peterson, who has been at the helm of its beauty selection from day one, about the e-tailer's holiday season strategy, products trending upward, categories slated for expansion, a few of her favorite items and goals for next year.
What were you doing before Verishop?
I spent three years at Saks Fifth Avenue, and my favorite and most recent position there was as assistant buyer for beauty and wellness. That's really where I got my introduction to independent beauty brands. I was the lead on the project for starting Apothecary, so I attended a lot of Indie Beauty Expo's and sourced at a lot of smaller trade shows. [Indie Beauty Expo and Beauty Independent share parent company Indie Beauty Media Group.] From there, I accepted an offer at Violet Grey, which got me to Los Angeles, and I spent two years there as merchandise planner. I got exposure to the bigger players in the category, but Violet Grey is also well-known for introducing new brands to their customers. After that, I was given a great opportunity to start the beauty category at Verishop, where I have been for two years now. After starting beauty, I added personal care, wellness and pet.
When you started, what was the vision for the beauty?
We were very focused on really serving millennial and gen Z customers. We wanted to make sure we were meeting current trends in the market and those customers' needs, but also hitting unforeseen needs. Our beauty and wellness categories definitely uphold a thoughtful curation process to offer not only breadth of products and cater to customers, but we are in trends like clean beauty, organic beauty, sexual wellness and men's grooming to dive deeper in specialty categories. Our clean beauty shop is one of the largest of any retailer. We have 1,000 items to choose from across skincare, haircare and cosmetics, and we uphold an exceptionally high standard of clean.
What was your approach to building the brand assortment?
We wanted to make sure our assortment had brands with a high level of awareness, but also discovery brands. So, we started with some brands like Tata Harper, Oribe and Cora Organics to really help build a platform that could be trusted by customers and then, alongside them, brought in more discover brands like Biophile and Cosmedix.
What attracts the customer?
Customers truly believe in selection, convenience, competitive pricing and discovery brands. For every brand we launch, we factor in those four main pillars as the Verishop core for not only beauty, but for every category. We also want to make sure we are giving our brands a platform for them to tell their story. If we do, the consumer interest and engagement really pick up.
Tell us about the Verishop app.
With the launch of the social commerce experience, our brands are really able to tell their stories a bit more through shoppable photos and videos. It provides increased visibility for our over 220 beauty brands. When you are looking at beauty, a trend that we have definitely seen pick up is real people using product, and really getting to have fun and jump in to creating more content themselves. We are providing them with a platform to do that, and also watch more live demonstrations from brand founders and how-to videos, and see ingredient descriptions. Verishop is starting to become well-known as an educational force behind the beauty category.
What key products or categories have been on the move?
With the drastic changes this year, we have experienced unprecedented growth in the beauty category. We have really seen the pickup in tools, personal care, and vitamins and supplements in particular. We have also seen a lot of success in our more specialty categories like sexual wellness, and a bit of a dip in makeup, hair tools and fragrance. Specifically for skincare tools, we have seen success with LED masks, microcurrent and microneedling devices, gua sha and jade rollers. That's across every brand that we carry products from. In wellness, we have definitely seen a big pickup in digestive health, so probiotics, and we have seen a big pickup in our sleep category with consumers focused on sleep supplements and rituals. With more time at home, there's been a big focus on self-care, and we are seeing that in the form of rituals.
What's the relationship like between brands and Verishop?
In my career, I've definitely worked with a lot of brands in different ways. Specifically for Verishop, one of the biggest goals of our entire buying team was to be able to work with every brand and not have something come up because they couldn't abide by our certain guidelines. We have developed new strategies for partnerships to meet every brand where they are. We have most recently launched Verified Shops, which is our self-service option for brands, and how we really plan to scale and grow selection. We still continue to vet every brand. One of the Verified Shops brands is beauty brand Alleyoop, and we have brands covering all categories ranging from makeup to skincare. We are going to be launching a lot more in 2021. The interest has been the highest in the beauty category. It's no secret that there are a lot of new beauty brands launching every day, and we are seeing a lot of inbounds in beauty.
We hear brands frequently bring up issues with drop-ship models. What do you hear from brands?
The most common and not necessarily unheard of is that they want to be connected with the buyer. At some of the larger platforms, they have trouble getting in contact with someone who can really champion their brand and that's also why this is truly not a marketplace because the buyer is standing behind the brand and helping them in every way we can. While it's self-service, we are still personally advocating for the brand. Another big issue I hear from brands is about getting lost while we are focused on expanding the selection, but we can use artificial intelligence to serve the customers the brands that might fit them.
What areas do you hope to expand in?
We are going to be running full-force ahead into personal care. We already have 50-plus personal care brands in the site, but we are hoping to triple that by the end of 2021. As we brace for the new normal, we want to meet the consumers literally where we they are, so we are bringing everyday convenience to their front door, and that's why we are focused on that category. Within the personal care category, I'm looking at assortment from a range of 10 subcategories. Also, some bigger trends that we are seeing in personal care include intimate wellness, oral care, household and laundry, and health and apothecary. We are super focused having that be a category with literally everything you could need for your everyday life.
What trend that rose this year do you think will be lasting?
Diversity and inclusion are going to be the biggest shifts within the beauty category. We have already seen this from industry leaders, and I think racial and gender inclusion are going to be big focuses for consumers. That's going to help them identify the brands they buy. They are going to want to associate their values with brand values. That's something that we are taking into consideration for every subcategory we are launching. We are not necessarily saying we are going to meet X percent of products from X percent of diverse brands, but we are constantly looking at how we can do better to serve every single one of our customers, and that also includes more global sourcing of brands.
How did Verishop develop its clean ingredient standards?
One way is that we looked at our competitors to see the standards of nontoxic beauty they are setting. We looked at the buzzwords being used, and what customers were associating with those buzzwords. From there, we took our own spin to concentrate based on what millennials and gen Z were specifically focused on. We do have stricter standards than the majority of department stores. When you look at specialty nontoxic stores, we are more in line with them.
How do you see the clean beauty category evolving?
Since we've already shown the customer that the ingredients are trustworthy, it's more about explaining the ingredients that are in the products. A lot of clean beauty brands pride themselves on the benefits of each individual ingredient. It's a very education-focused category, which is why we spend a lot of time specifically for clean beauty writing editorials for our home page, doing Instagram Lives with founders, and having more product descriptions on brand pages.
How do you think about pricing in beauty?
There are two ways that we look at it. We do offer higher price points in contemporary brands, but we make sure it's justified by the ingredients in the brands, and we do make sure to cater to accessibility with a lot of opening price points brands as well.
When did you start thinking about holiday?
We started preparing for holiday the day holiday ended last year. The biggest trends that has been apparent in holiday in the past for beauty are sets. So, we are looking at a new way of doing that and not only offering those from the brands, but also offering our own across categories. We did a lot of internal analysis to see the purchase patterns for our customers to pull key items and see what they are purchasing with those items. While the sets may not be cohesive, they are truly based on data.
Can you give us examples of what you are doing for the holiday shopping season?
This year, we're trying to meet the customers where they are with holidays, at home. This means liter bottles of Oribe shampoo and conditioners for those longer-than-normal waits between salon visits, fresh skincare sets from Dr. Loretta to remind you that environmental factors and UV damage can happen anywhere and any season, and some specially curated sets from the team packed with our favorite wellness essentials, at-home date-night thrills, and metallic hand care duos to fancy up your established hygiene station.
Is there a specific piece of content you did with a beauty brand that worked particularly well?
Consumer education is one of our favorite ways to introduce new brands, and who better to do it than the brand founder themselves? As our head of beauty, I am so lucky to get to partner with many brand founders, designers and artists to give weekly live tutorials to our audience on our Instagram. Our most successful and daring was with a sexual wellness brand we discovered at IBE, Le Wand. This year, we have really established ourselves as a destination for luxury sexual wellness, and we want to not only normalize the conversation around sexual wellness, but celebrate it.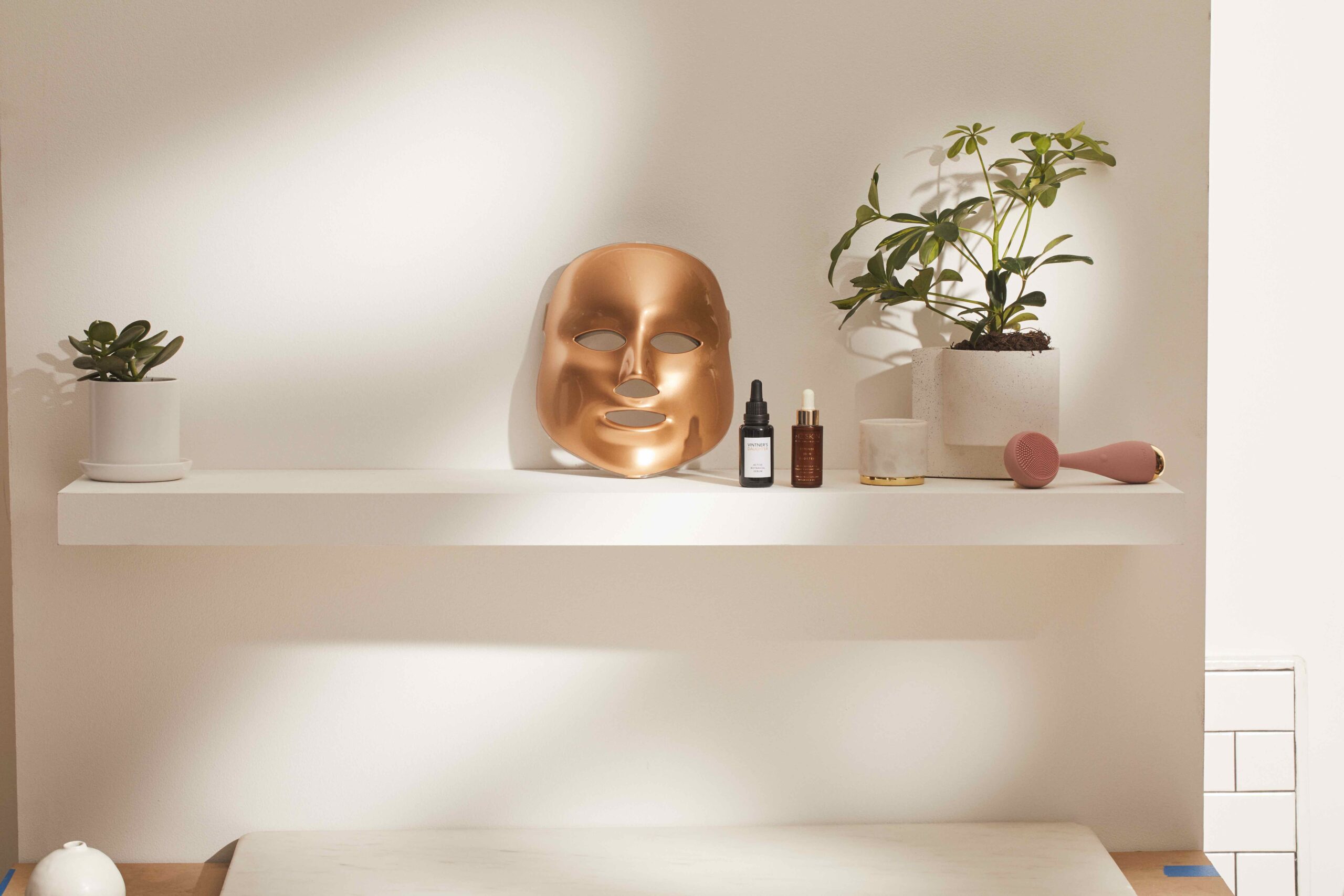 What are initiatives you are pursuing to grow Verishop's beauty reach?
Next year, we hope to grow our social commerce experience, particularly in the app. We want our brands to have a place to tell their stories, and our users to be able to add to that conversation and have a more fun shopping experience. At the same time, we'll expand our selection in existing categories like personal wellness and skincare tools, and add subcategories like mom and baby.
Skincare has been a hot category within beauty. Do you think that will continue?
I do think the focus on the skincare category will continue, but I think the trend will shift into a more immediate-results driven arena. In the last few years, people have become obsessed with ingredient buzzwords like hyaluronic and retinol, but, as cosmetic "tweakments" have become more widely accepted and available, the emerging trends are more focused on maintaining those in-between visits.
What are a few beauty brands and products from Verishop that are in your daily routine?
This answer changes for me on a monthly basis, but, as of today, I used Reflekt 1 Daily Exfoliating Face Wash to really give my skin a thorough cleanse and rebalance the texture. Then, I used Biophile's Root Bionic Refining Essence, which is a great toner that doesn't dry your skin out followed by Indie Lee's Sqaulene Facial Oil, which has been a staple in my routine for years. Lastly, I always end with Dr. Loretta Urban Antioxidant Sunscreen SPF 40. Even if you're not going outside, you are getting UV exposure through windows and constant blue light exposure on your phone/laptop. I haven't been wearing much makeup as of late, but Dr. Loretta's SPF gives your skin the perfect minimal tint and glow. Then, I add a little extra highlight from Swedish beauty brand Manasi7's Strobelighter and top it off with my Roen vowBrow Pencil for an easy everyday look.
What are a few brands and products that you think don't get as much love as they should, and why should we check them out?
Lashfood's Chamomile Makeup Eraser Pen is a product that everyone should know about. Whether you've ever struggled with the perfect cat-eye or sometimes get a little lipstick out of line, this product is such an easy fix, and I keep it in my bag at all times. Biophile is a brand that I have admired since their launch. Founder Alison Cutlan pushed the barriers to use bio-fermentation to create a product that genuinely changed the texture of my skin. It was one of those brands you use, and you literally have to take a step back and say "wow," which doesn't happen that often when you're constantly vetting new products. Kora Oganics' Turmeric Brightening Mask and Noni Glow Sleep Mask are two products that I consistently use on a regular basis. They not only both provide instant results, but their ingredients are so clean and fresh that you feel good using them.
Looking back on your almost two years at Verishop, what's been the biggest lesson you've learned?
I had absolutely no clue what I had signed up for, and I think that was the biggest lesson I learned: Be willing to take a risk. The beauty market is more saturated than ever, and the brands that are standing out are the ones that try something new. If I can make a small impact on disrupting the beauty industry, then I will have succeeded in my career. Until then, I will continue to stand by brands, companies and dreamers who are courageous enough to challenge the status quo.