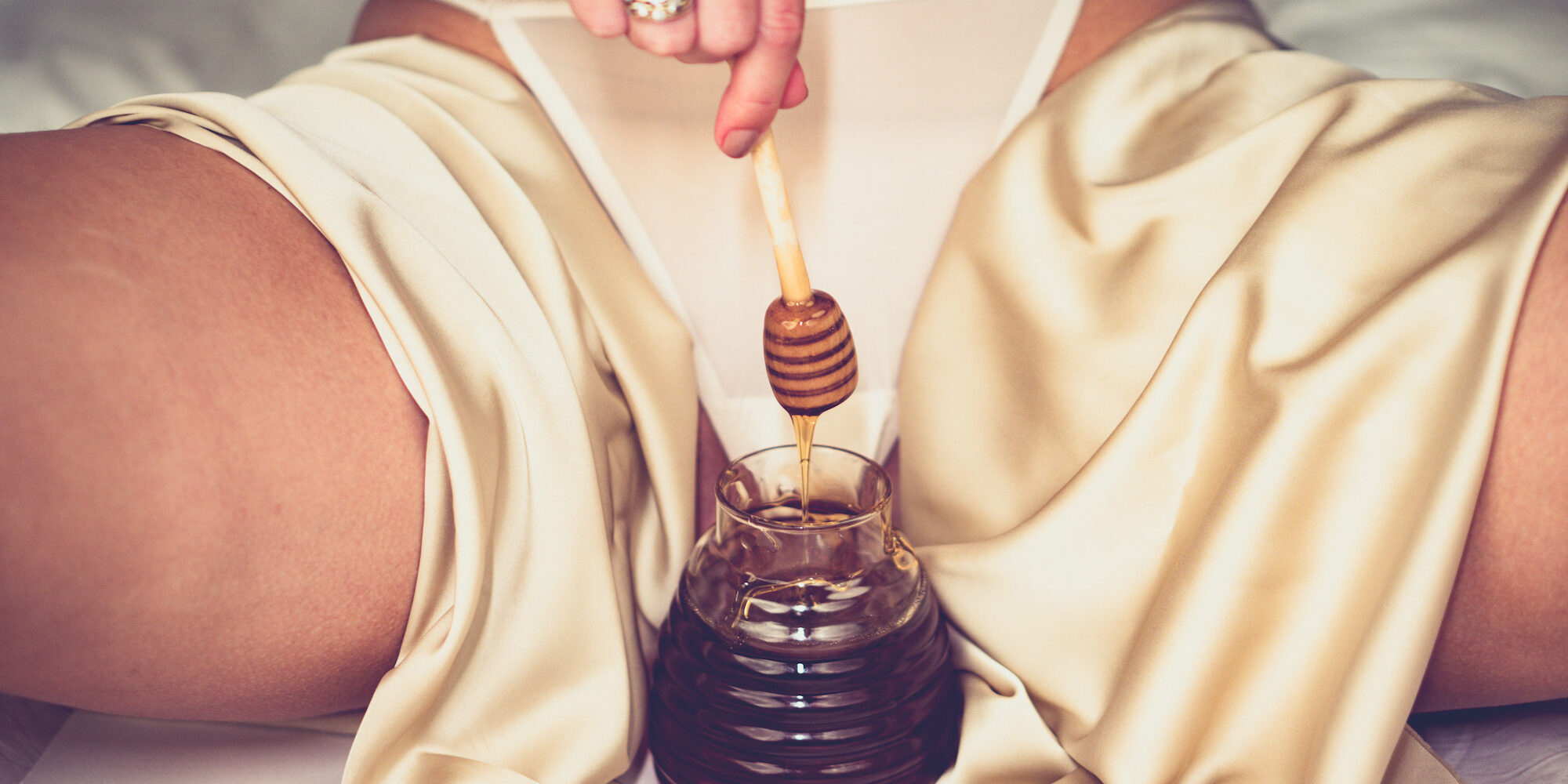 Huda Kattan's HB Angels-Backed Sexual Wellness Brand Ketish Launches Its First Product At Sephora France
Ketish is having a whirlwind launch.
Last month, the stylish sexual wellness brand founded by former Huda Beauty product development manager Emaan Abbass debuted with significant fanfare and a flurry of press as the first investment by HB Angels, the angel investment arm of content creator turned beauty mogul Huda Kattan's HB Investments. The size of the deal wasn't disclosed. This month, Ketish unveiled its first product, pre-play on-the-go intimate cleansing sheet The Quickie Wipe. Already, the brand has introduced the product online at Sephora France with the hope of rolling it out to Sephora France's stores as well as Sephora stores in other territories. No retail expansion has been confirmed thus far. The Quickie Wipe is also available online at getketish.com and hudabeauty.com. A four-count pack retails for $7 and a 20-count pack for $27.
Ketish hails from the Middle East, a region not known for progressive attitudes toward women's health and sexual pleasure. In April, when Beauty Independent spoke to Moon Juice founder Amanda Rogove about expanding her brand to seven Middle Eastern countries, she shared its bestselling Sex Dust would have to be renamed in those countries with the word "sex" removed. 
For Abbass, building a multifaceted resource for women across the Middle East as well as the globe is Ketish's raison d'être. In some ways, she's creating the very thing she needed several years ago, when her first visit to the gynecologist at 21 led to a cervical cancer diagnosis. She went through the cancer treatment process alone, afraid to tell her strict Egyptian parents what she was dealing with and the fact that she'd be sexually active for years. Abbass grew up in the United States in a conservative Muslim household that she says "just did not talk about sex or feminine wellness." Her parents wouldn't allow her to attend the sex education class most American seventh graders take in school. 
"My parents have always been very loving and very supportive, but, in our culture, disappointing your parents is the worst," says Abbass. "I feared losing them." 
The medical ordeal revealed quite a bit to Abbass. She learned that she didn't know much about her body and its workings. And she learned the she didn't know much about products that existed in the intimate care and sexual health categories. As she started exploring product options, she was underwhelmed by what she discovered. "This was late 2009, 2010, where a lot of these products still existed in the pharmacy and the drugstore," she says. "I was looking for more. I wanted products that were sexy and that I wasn't ashamed to put on my vanity or my bedside table. I wanted to feel confident and secure in using these products, and I just didn't feel that."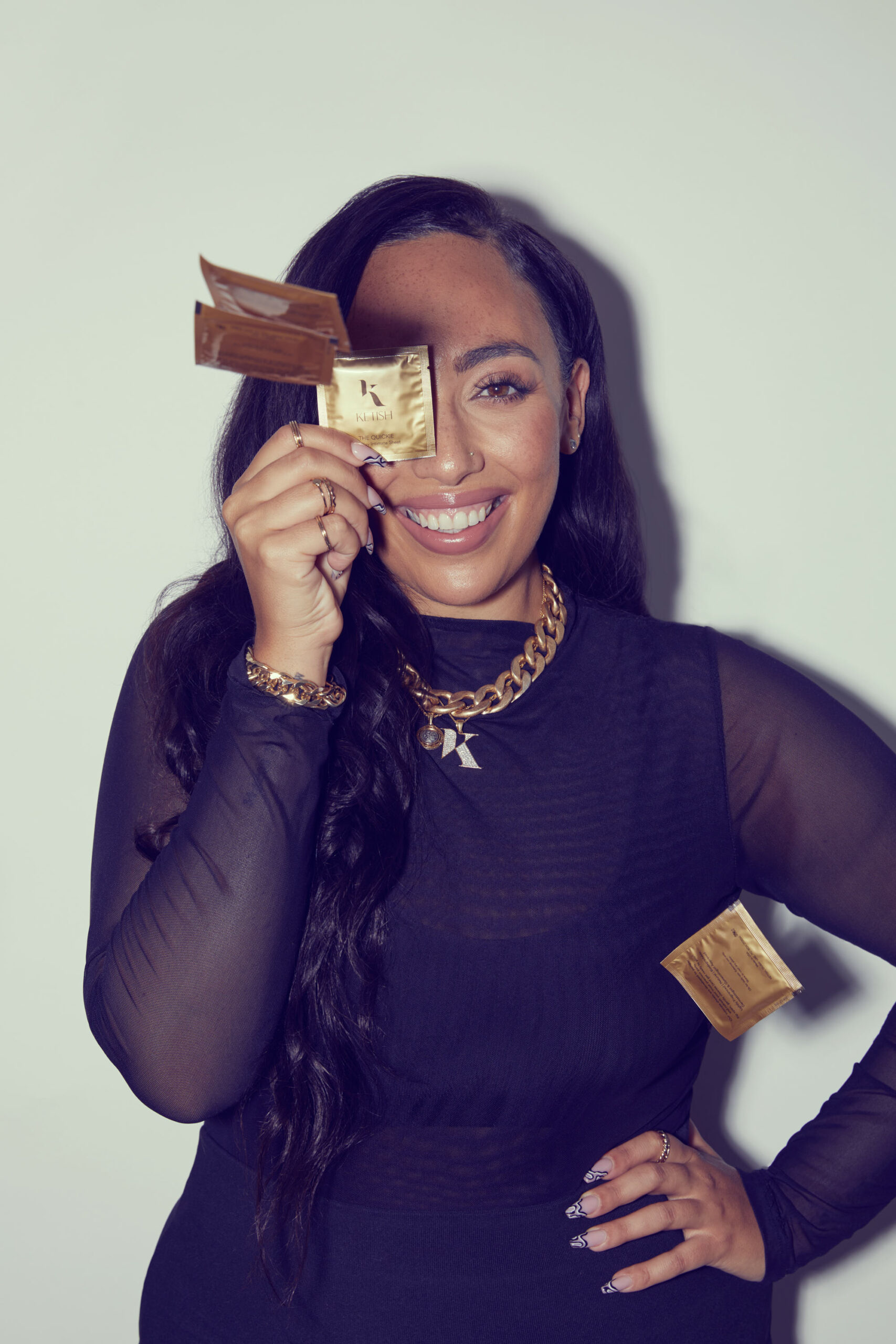 Though the landscape has evolved since then, Abbass believes there remains plenty of room for further growth, especially in the Middle East, where she moved in 2016 to join Dubai-based Huda Beauty. Prior to the move, Abbass was a supply chain manager at Sephora's U.S. headquarters in San Francisco. Referring to the Middle East, she says, "It's still hard to get organic tampons here. So, I definitely think that there is a space for something like Ketish. Our goal is to elevate that feminine and sexual wellness experience, but also provide education and a community." 
To decipher what resonates with women around the world, especially in the Middle East, Abbass and her team at Ketish spoke to a large swath of them before the brand's premiere. Similar to Abbass, many of them received no sex education. "A lot of the women that we're speaking to learn about sex the night of their wedding," says Abbass. "Not just biologically or scientifically, they just learn what actually happens to them, which is crazy." The qualitative research helped Ketish hone a voice that's true to its vision while being sensitive to Middle Eastern customs. They factor heavily into its branding. In Ketish's imagery, for example, it had to account for Middle Eastern cultures in which women don't show their shoulders. 
"I wanted products that were sexy and that I wasn't ashamed to put on my vanity or my bedside table."
Ketish's social channels plus its blog, Coochieology, are intended to be destinations for women to interact with each other and be informed by various sexual health and female pleasure experts. "A lot of our content, the way that we talk about our products, is going to be very education-focused and very female empowerment-focused," says Abbass. "We believe that, if we equip the women in our community with knowledge, it only makes them stronger and more powerful because they really become in tune with their bodies." 
Ketish kicked off with The Quickie Wipe to spark taboo conversations in a low-risk manner and encourage women to feel comfortable buying intimate care products. The Quickie Wipe has been tested by gynecologists and dermatologists—and Ketish's future offerings will be, too, to ensure they're non-irritating and pH neutral. Abbass says, "It's really important to us for women to feel safe using our products, for our products to have that credibility." In a potentially controversial move, Ketish formulated The Quickie Wipe to contain a light fragrance that was shaped in partnership with renowned fragrance house Givaudan. Abbass says it was devised to be Ketish's signature scent and has little to no allergens. She adds most of Ketish's range going forward won't be scented, particularly products for vulva care or vaginal insertion.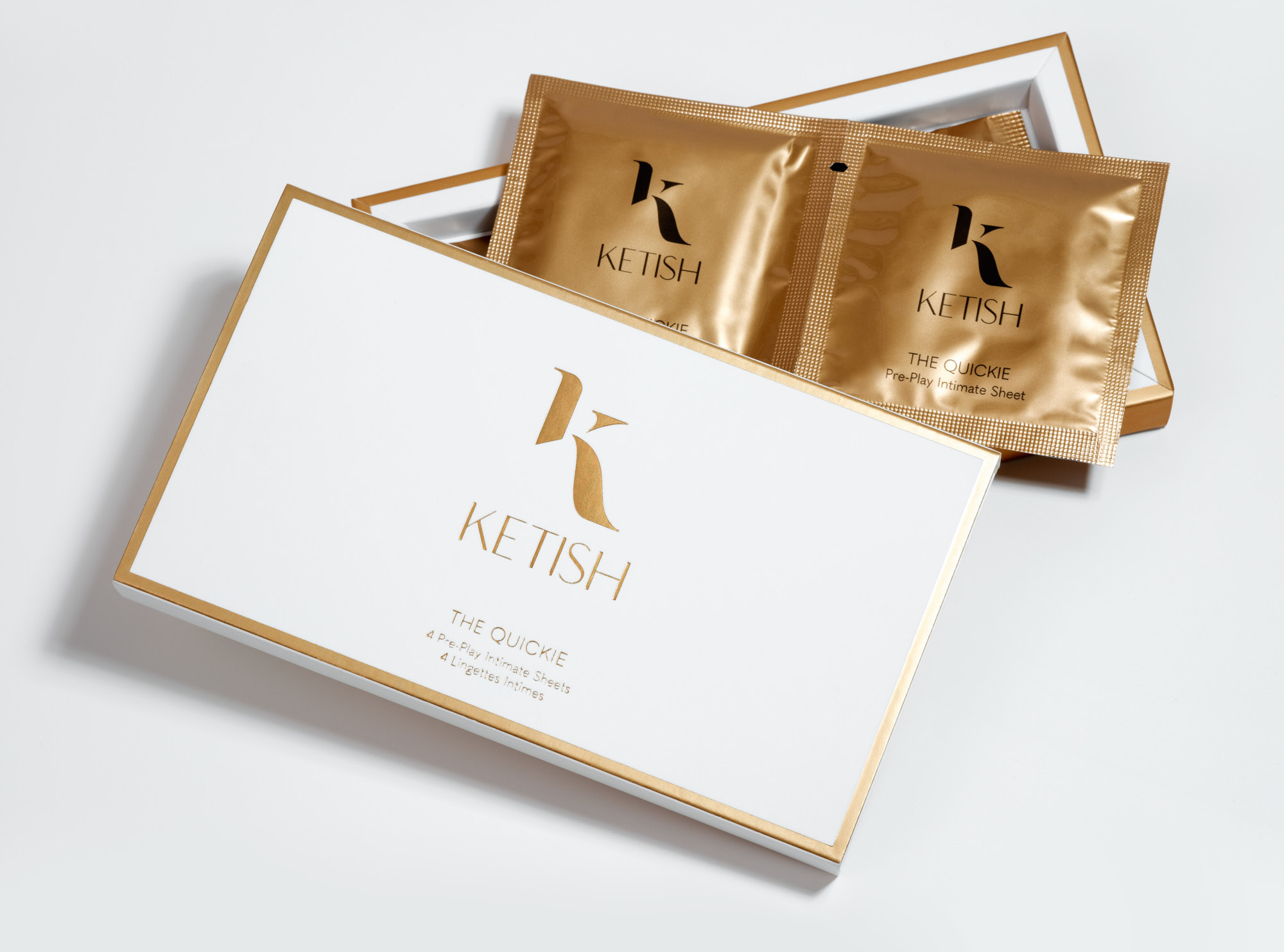 "I know the fragrance debate is real, and we've gotten questions and comments on it already," says Abbass. "It's never about telling women that something is wrong with them or that they should erase something about the way they smell or the way that their body is. It's more so giving women products that are safe and effective if they so choose to use it. I don't like the way that I smell after a long day, so I wanted to create a wipe that was going to help me. I would never tell a woman that you should be concerned about this, but, if you are concerned about this and if you want to use products like these, we want to create products that are safe and effective for you."
Ketish's plan is to launch products every two to three months. Targeted body care items are on the docket for Ketish, and Abbass plans to inch slowly into "juicier" pleasure products. The pleasure products will present a greater set of challenges to Ketish. "Lubricants or condoms or devices, those are things that we have to be careful with in terms of being able to sell those items," says Abbass. "So far, the feedback from the region has been so positive, and we've really taken the time to understand what's going to make women tick and what is going to be a turnoff. That's what is guiding us through the process."