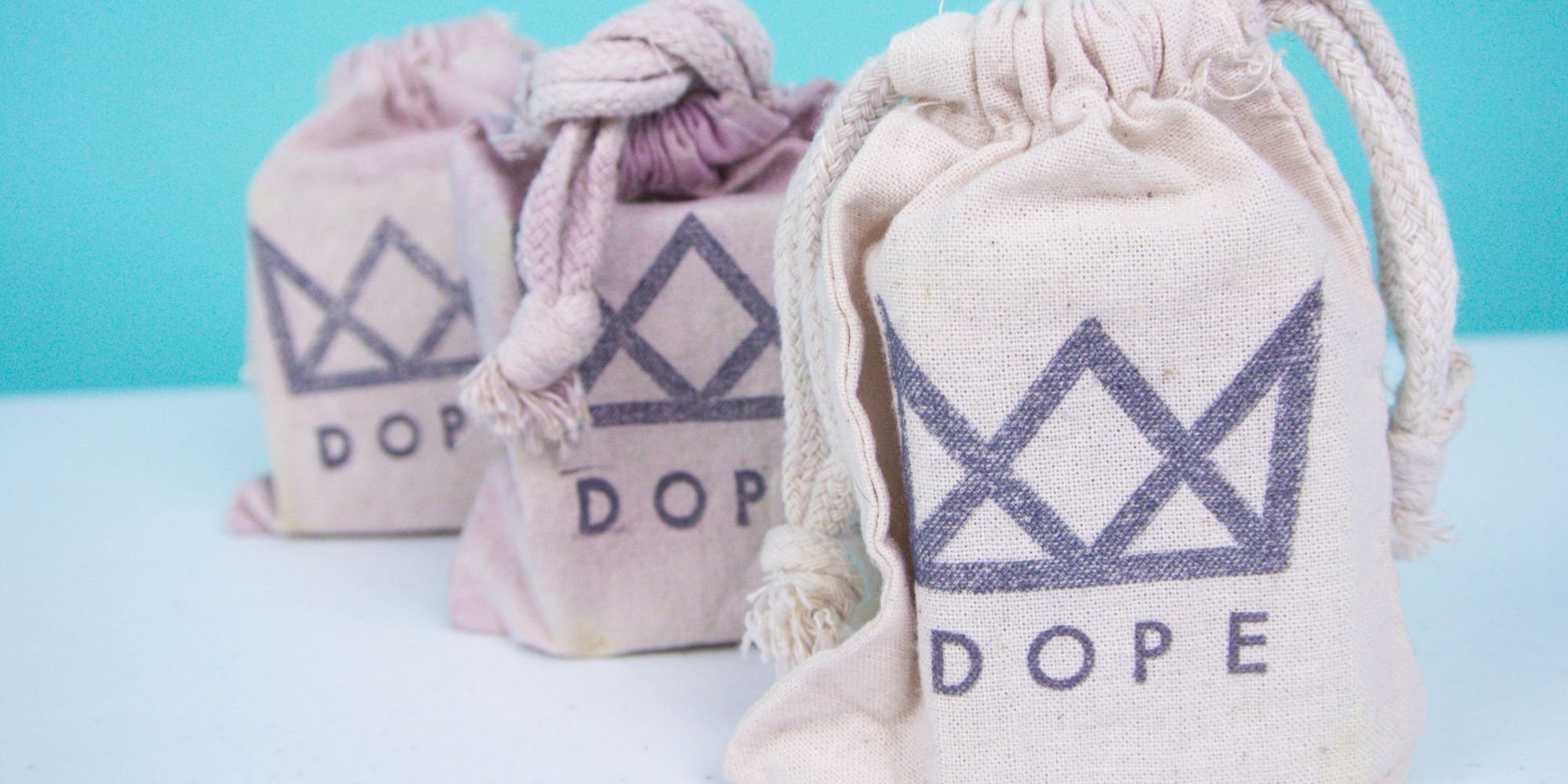 Hydro Kitty's Not-So-Subtle Plan To Normalize Cannabis Beauty
Hydro Kitty is cultivating a booming crop of cannabis beauty.
User experience designer Alyssa Tucker's first foray into beauty, the online store carries products containing cannabidiol or CBD, a therapeutic marijuana molecule, from brands Herb Essentials, Crave Skincare, Lady Bud Apothecary and KHUS+KHUS, and several sans relation to weed from Flynn & King and Herbivore Botanicals. With the legal cannabis market projected by Arcview Market Research to grow at an annual compound average rate of 27% through 2021, Hydro Kitty is capitalizing on the mainstreaming of chronic and related cosmetics.
"I was Googling cannabis beauty products and couldn't find any site that hosted all of them. I thought,'Let me put my skills to work and build something where you can find these products all in one place,'" she says. "I want to be the go-to resource for cannabis beauty."
Tucker initially delved into cannabis beauty in an attempt to create her own skincare, but found quality ingredients too expensive for her self-funded budget. She pivoted to picking up third-party brands for Hydro Kitty, a reference to pot and her cat Ziggy, and the brands have been receptive to her concept. "I've never been a merchandiser or buyer. It was a surprise that they are willing to take a leap," says Tucker.
"There's the side of cannabis with the [slacker] stereotypes, and there's a side where everyone wants to totally do away with the stereotype and be buttoned-up business people. Then, there are people who are just normal," she says. "I really want to aim Hydro Kitty toward women who are just normal."
Already pushing the needle in upscaling cannabis beauty, Herb Essentials founders Ulrika Karlberg and Robert Lund are game for testing their brand's products in experimental retailers. "Hydro Kitty is, from what we know, the first e-commerce store of its kind, which is inherently creative, and we are honored to be a part of that journey from the get go," says Lund. Karlberg adds, "More and more people are discovering the beneficial properties of Cannabis in skincare, and it's only a natural evolution that there are beauty stores dedicated to this magnificent herb."
Setting up a payment processing system was the biggest hurdle to prepping Hydro Kitty for its launch this month. Products associated with marijuana and beauty are considered high risk, often forcing online retailers of cannabis-related and beauty products to opt for comparatively pricy payment processing services. Even before Tucker revealed the products available at Hydro Kitty and the ingredients in them, one payment processor flatly rejected working with her.
"CBD is legal to ship nationwide, but it is the banks that have hesitation. Especially with beauty, they don't want products they feel aren't regulated enough and may result in chargebacks," explains Tucker. She elaborates her strategy in dealing with the payment processing difficulty has been "just to go with a bank. You can get approved and, then, you have to hope that they are not just going to shut you down in a month or two so you have to find another payment processor."
Banks may be hesitant, but Tucker is betting consumers won't be to try cannabis beauty. But she's aware not everyone is familiar with it, so Tucker is sprinkling in-demand natural beauty brands into Hydro Kitty's assortment to draw clean beauty enthusiasts and potentially convert them to CBD skincare. If the cannabis beauty products are still pigeonholed by some, Tucker's on a mission to defy that pigeonholing.
"There's the side of cannabis with the [slacker] stereotypes, and there's a side where everyone wants to totally do away with the stereotype and be buttoned-up business people. Then, there are people who are just normal," she says. "I really want to aim Hydro Kitty toward women who are just normal."