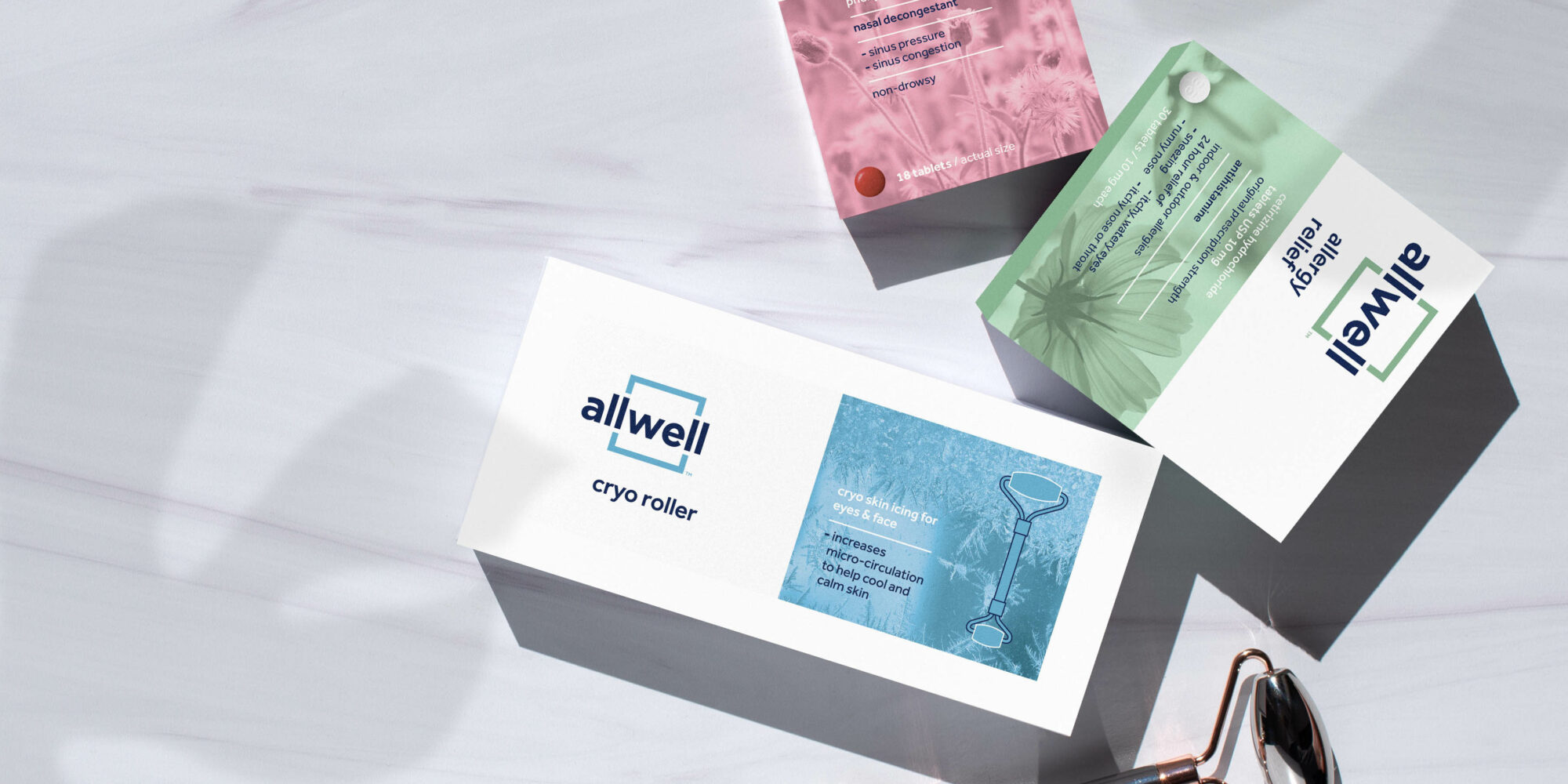 Ignite Venture Studio's Latest Launch AllWell Disrupts The OTC Allergy Market With A Beauty Angle
Respiratory wellness
concerns aren't vanishing as coronavirus vaccines spread. Shortness of breath and persistent cough are among the
 long-term effects of COVID-19.
And just as the global pandemic
 is loosening its grip on our lives—in the United States, at least—we're facing the allergy season, which could p
ossibly be one of the
worst ever
, according to experts.
New direct-to-consumer startup AllWell, the latest launch from Ignite Venture Studio, the incubator with Sunday II Sunday and Layers in its brand stable, wants to offer allergy sufferers comprehensive care by arming them with an arsenal of pharmaceutical, therapeutic and even cosmetic solutions. Its debut over-the-counter products range from $3 for a 20-count size of gluten-free soothing cough drops to $20 for a 30-count box of capsules with fexofenadine, the allergy-fighting drug in Allegra. The prices were chosen to be comparable to brand-name OTC options. A 30-count box of Allegra is $19.99 to $24.99. AllWell also sells cetirizine, the antihistamine in Zyrtec. An intranasal spray intended to be an alternative to Flonase is slated to launch in the fall. 
Founder Victoria Czechowski, a Johnson & Johnson alum similar to Ignite Venture Studio founders Josh Ghaim and Jeff B. Smith, brings 20 years of consumer packaged goods marketing experience to AllWell, including 17 years of OTC marketing for drugstore staples Tylenol, Band-Aid, the aforementioned Zyrtec and K-Y. Her decades at J&J gave Czechowski unique insight into the pain points around selling OTC medications to the public.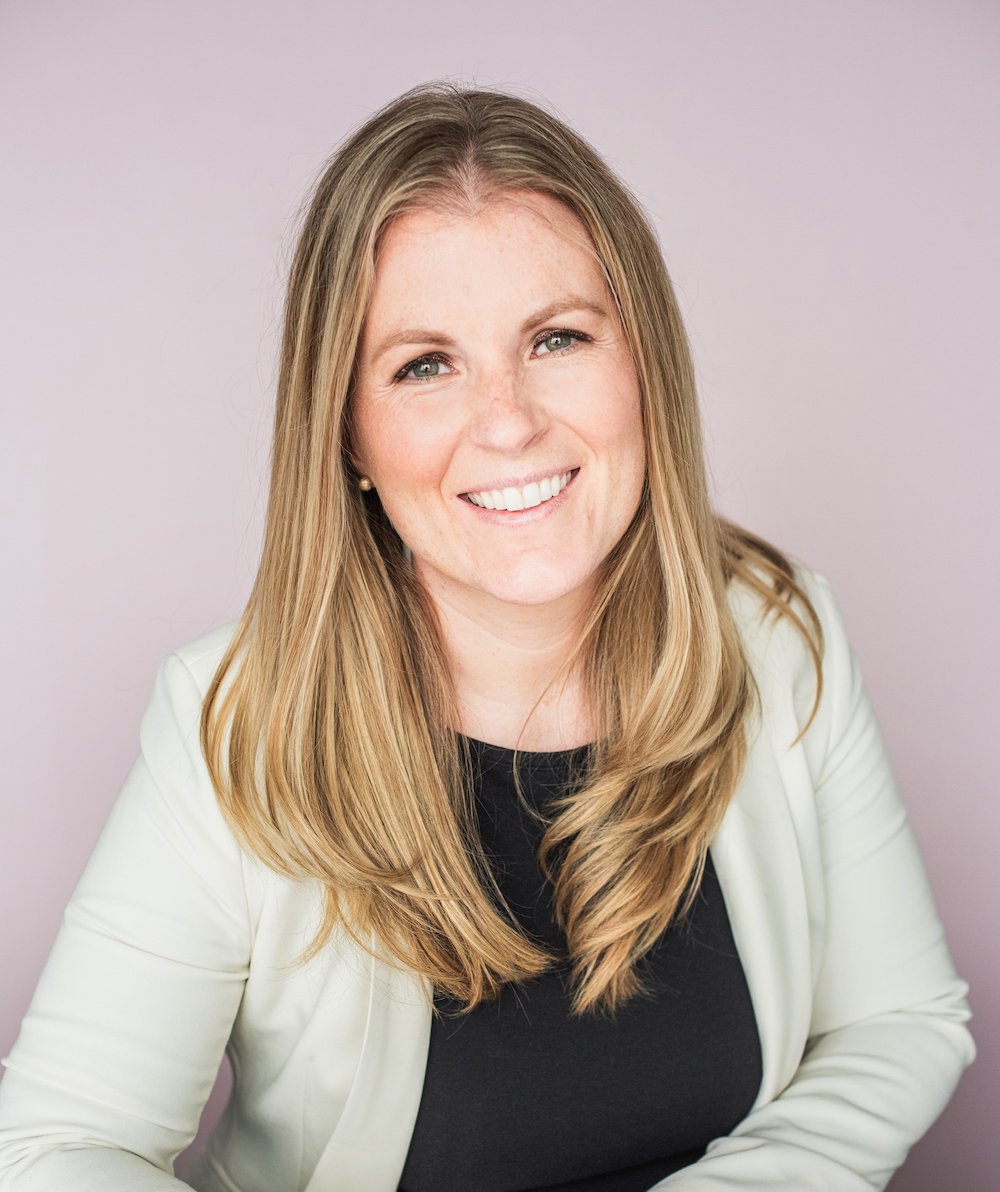 "My biggest frustration before the advent of DTC and the acceleration in this space was having some sort of connectivity to your end user, to your consumer, and feeling so far apart from them," she says. "You launch something, you put all this work into it, you want to make a difference and, then, you're basically at the will of the retailer as to how you connect with your consumer, which sometimes is good and sometimes not. As a marketer, I wanted to engage in one-on-one dialogue or a close connection partially because so many of our products are effective when used properly and,adherence, compliance, proper usage really aren't the best for a lot of these products."
For allergy sufferers to experience real relief, Czechowski stresses that medications must be used on a daily, not an as-needed, basis. "If you're allergic to trees or your allergies are active during the spring, the minute that you start to see the blooms, you've got to get on your pill every single day," she instructs. "Then, there's nuances. If someone is more of a nasal allergy sufferer, they should also be on an intranasal steroid spray. The problem is, in the U.S., people who use nasal sprays are used to using them like Afrin, as-needed. They don't use them every day like they're supposed to."
AllWell aims to clear up confusion through straightforward language on its website's product pages that won't overwhelm customers like the tiny text covering the boxes of OTC allergy treatments that have dominated drugstore aisles. On AllWell's site, the drug information is one click away for customers looking for it, but the most important information, namely the symptoms the products deliver relief from, takes center stage. 
"We provide secondary educational materials, brochures that go out with this that basically have the same information that's listed on our website, which breaks down each product and says very simply, what is this best for, what are the ingredients, and tips and tricks for how to use it," details Czechowski. "Then, if you need the full drug facts, click through. It's meant to make it as simple as possible." AllWell worked with an allergy doctor to devise a five-minute assessment to help customers find the right products for their allergies. 
"The opportunity here is we can actually bring products together so that you don't have to go to Breathe Right for one and Sudafed for another and Claritin for another."
AllWell is leveraging the Ignite cohort of brands to approach allergy relief holistically. Launched in 2018 by yet another J&J vet, Naomi Furgiuele, skincare brand Nuria was brought under the Ignite umbrella in 2020. The brand's $5 Cleansing Wipes, $15 Triple Action Eye Cream and $20 Nourishing Under-Eye Masks are available on AllWell's site a la carte along with AllWell's five targeted kits like Daily Allergy Relief + Eye Booster Kit designed to combat the acute effects of seasonal allergies and secondary impacts such as dry and irritated skin in the eye area. Each kit contains three products: a daily product, a rescue product for tough days and a soothing product.
Czechowski says the Nuria products are a test. If the test is successful, AllWell will look to do its own sourcing for the items. Featured in the Daily Allergy Relief + Eye Booster Kit, Nuria's Cleansing Wipes are key to an allergy hack many people don't know about. "When you come in from outside, you should actually be wiping off, especially in the facial area, the pollen or the contaminant that can collect as you go about your day," she says. "We're encouraging people to wipe down their face and arms. Then, you're minimizing your exposure to the pollen and that can really help."
AllWell has created a cryo roller that's in its $49 Soothing Therapy Bundle together with three Nuria offerings. Czechowski says the roller can be used in two ways. "You could use it across your sinuses, so the top of your cheekbones, the middle of your nose or the smaller end can be used in the under eye area or on the temples," she elaborates, adding the product is "meant to increase microcirculation and really help to stimulate not just the de-puffing of the eyes, but also bring down that inflammation in the passages all through your nose and your sinuses when you have congestion."
Czechowski believes the incorporation of beauty-focused items in AllWell's collection addresses allergy-related issues that are impactful yet have been heretofore ignored by traditional OTC brands. "Because allergies are so common, no one really pays attention to the emotional effects that come with them," she says. "Women don't wear makeup because they don't want to have their makeup running down their face or, in some cases, their makeup aggravates already aggravated skin."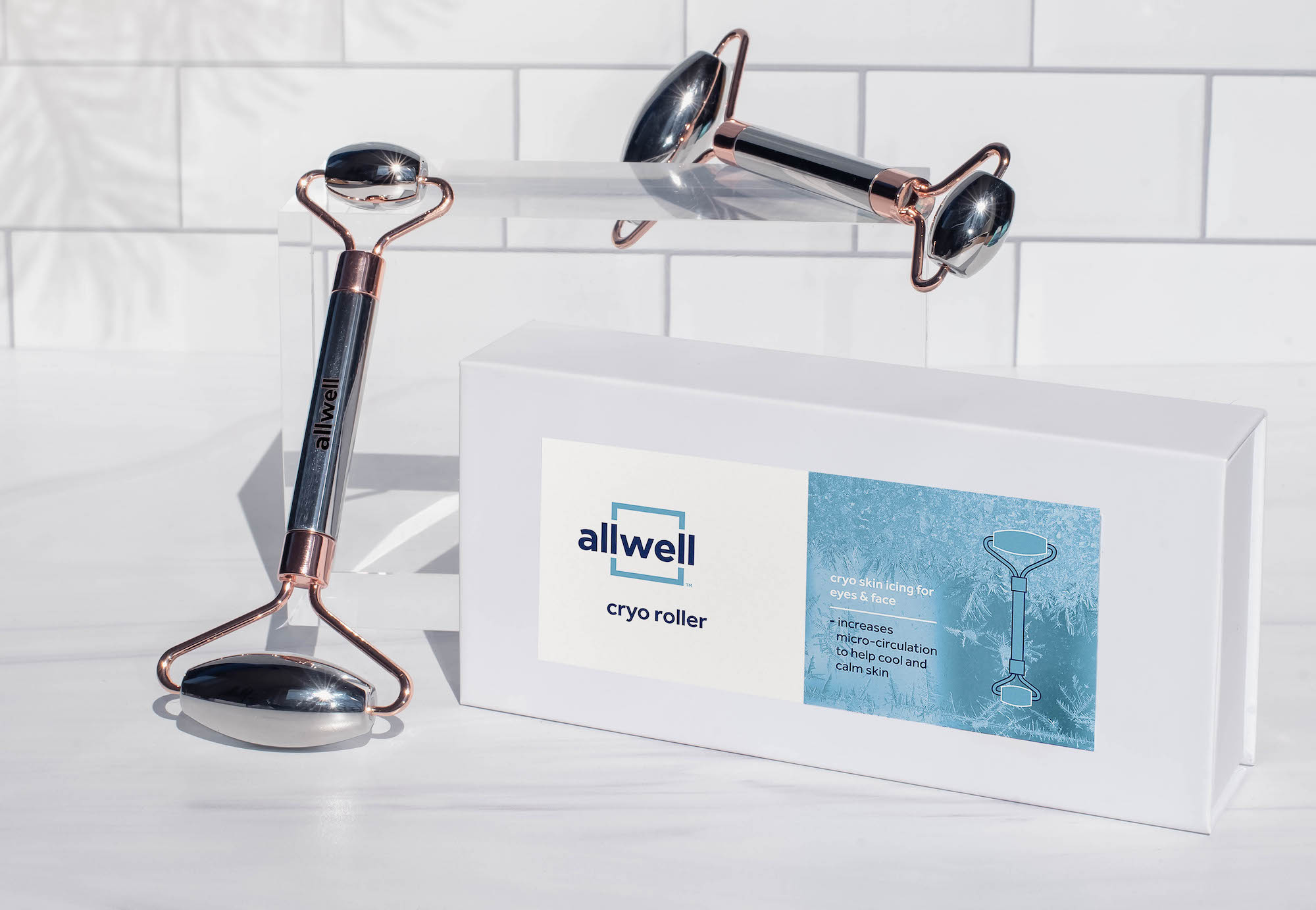 AllWell's 360-degree approach to allergy remedies carries a different angle to the already-underway medicine cabinet overhaul characterized by stylish and customer-centric startups going after entrenched players' market share. "The big brands have so many different limitations," says Czechowski, continuing, "Everything is built for mass. And when you are evaluating products, if it's not going to clear a certain hurdle, then you just don't do it. The opportunity here is we can actually bring products together so that you don't have to go to Breathe Right for one and Sudafed for another and Claritin for another."
Whether AllWell will be able to seize share from the big brands remains to be seen, but the market is large and growing at a healthy clip. According to a recent report by Mordor Intelligence, the allergy treatment market was valued at over $18 billion in 2020 and is projected to exceed $26 billion by 2026. AllWell expects to hit $1 million in revenues by this time next year. Retail partnerships are anticipated to be future growth drivers. Czechowski identifies CVS and Target as retailers on AllWell's distribution wish list. She says, "The goal will be a highly strategic partner that can help cultivate the brand and offering, and supports our focus on the whole allergy sufferer."