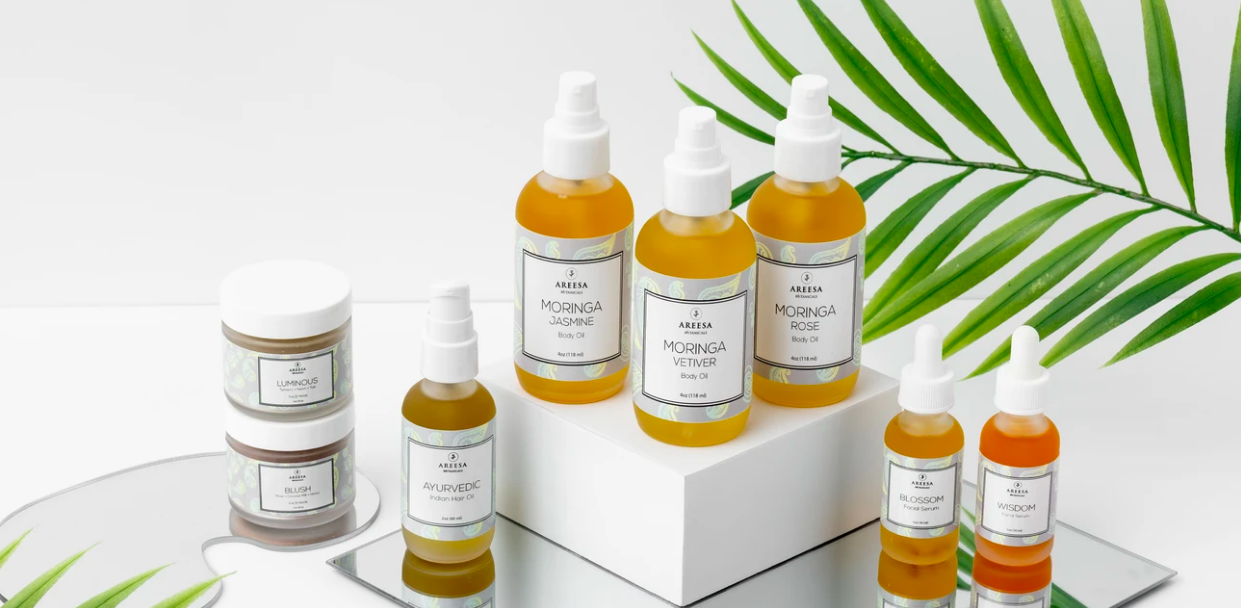 Indie Beauty Brands Experience Average Order Value Gains And Strong Demand For Self-Care Amid Disappointing Black Friday And Cyber Monday Sales
Nearing the end of a year in which the pandemic stubbornly refused to disappear and the global infrastructure underpinning the consumer packaged goods industry buckled, the fervor surrounding Black Friday and Cyber Monday faded as consumers spread their purchases out throughout the fourth quarter and weighed whether they felt comfortable entering stores.
Adobe Analytics' statistics show that online sales on Black Friday were essentially flat at $8.9 billion versus $9 billion last year. Bluecore figures visitors to health and beauty websites dropped 15% on Black Friday from the prior year. Cyber Monday didn't provide the surge retailers and brands were hoping for. Instead, sales on the day dipped 1.4% to come in at $10.7 billion, according to Adobe Analytics.
"For the first time, PuffCuff saw a large drop in Black Friday sales, which was similar to the overall trend. This drop can be attributed to the digital marketing world's split between Facebook and Apple as well as this year's extended Black Friday sales, which began weeks or months before Black Friday. Sales on our website were down by 65%," says Ceata E. Lash, inventor, founder and co-CEO of PuffCuff. She continues, "On a more positive side, we saw a 3% increase in average order value from 2020 to 2021. Customers are buying and adding more of our ancillary items to their carts."
Brick-and-mortar retail performance improved from last year, but wasn't a blockbuster. Tracking retail visits, Sensormatic Solutions detected store traffic fell 28.3% from 2019, but was up 47.5% from 2020. For beauty retailers specifically, traffic analytics firm Placer.ai noticed a boost. On Black Friday, Ulta Beauty notched a 10.3% traffic bump from 2019.
"I think shopping is accelerating not only due to the pandemic restrictions lifting, but from stock market, real estate and crypto gains," says Degelis Tufts Pilla, co-founder of TribeTokes, a CBD brand that saw its sales multiply 5.5X on Black Friday/Cyber Monday from the same stretch last year. Still, she says, "NYC felt dead on Black Friday. There were not many shoppers walking around."
The National Retail Federation remains optimistic about the holiday shopping season overall. It forecasts sales will climb 8.5% to 10.5% from last year to land at between $843.4 billion and $859 billion. The NPD Group has been bullish on beauty based on survey data revealing about a quarter of consumers plan to purchase beauty products during the holiday season.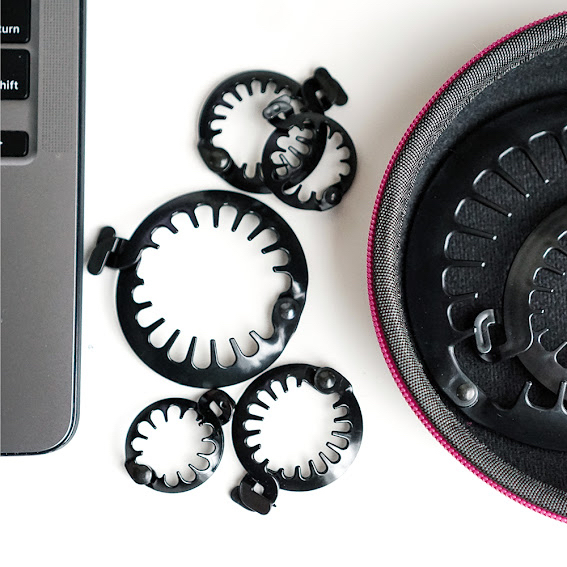 Indie beauty brands typically started their Black Friday/Cyber Monday sales earlier than previous years and prolonged them beyond Cyber Monday. "The days of just Black Friday and Cyber Monday promotions are long gone," says Kate Lazarus, director of marketing at Klar & Co., formerly Trendsformers, parent company of Fortify+ and a dozen other skincare brands. "Retailers and brands are offering promotions that span the entire month of November. We decided to extend our sale into the week after Cyber Monday, and we have seen a lot of our competitors in the space decide to as well."
Lash says, "Black Friday is soon becoming a relic of the past. Customers were underwhelmed and grew tired of the whole BF concept. Even with steep reductions, holiday promotions begin far too soon. There is no sense of urgency any longer. To deliver an immersive experience for online consumers, we anticipate the need for exciting content, brand collaborations and influencers."
At haircare brand TO112, a 40% assortment-wide discount ran from Nov. 17 to 29. In 2020, the brand only did a sale for six days. "Consumers could take their time and shop at their leisure without the flashing lights and the pressure of now or never," says director of marketing Fiona Pincente. TO112's sales have doubled year-over-year for the last three years.
Supply chain woes impacted the size of Black Friday and Cyber Monday discounts. Across the board in the United States, Salesforce estimates the average discount was 27%, down 7% from last year. Areesa Botanicals ran a 20% discount, a reduction from the 30% discount it did last year. "This year, the cost of goods has definitely increased," says founder Ikhlaas Majid, noting the costs of some ingredients have skyrocketed 50%. "However, our prices have not reflected the increase in raw material prices yet. Also, our products are moderately priced as compared to some other comparable brands. Due to this, we could not offer more than a 20% discount." While the brand almost doubled its sales for the Black Friday/Cyber Monday period, profitability slumped.
"Black Friday is soon becoming a relic of the past."
Despite diminished discounts or perhaps because of them, Salesforce approximates average order value was up 11%. Beauty brands detected a consumer appetite to spend for certain items. TO112's average order value spiked 24%. Its Collagen Mask, Ultimate Hair Cream, Shampoo For Fine Hair and Shampoo For Normal Hair were bestsellers. "Beauty is an easy, feel-good purchase for people who may be struggling with life stresses as they get back on their feet," says Pincente. "TO112 products create a sensory experience with our incredible scents and lush textures, so customers are willing to explore new products at great prices."
Grande Cosmetics' average order value rose 6% on Black Friday/Cyber Monday orders that were up 45% from last year. Ascention's average order value soared to over $100. Consumers spending at Aseir Custom was 20% above 2020. The peptide-driven skincare and haircare brand's Level Up Your Look and Fountain Of Youth bundles were strong sellers. The bundles retail for $599.97 and $664.96, respectively, but Aseir Custom offered a 50% discount for Black Friday/Cyber Monday, its loftiest ever. The brand generated around $400,000 in sales on Black Friday, up from under $100,000 a year ago, and $100,000 on Cyber Monday, around double the amount it pulled in last year.
At sheet mask specialist Lapcos, newer products $32 Biome Boost Cream and $32 Dr. 14 Vital Care Shampoo were hot tickets. By comparison, the brand's signature daily sheet masks are priced at $4. "Consumers are demonstrating a desire for newness as well as the desire to invest in their skin routines in bigger ways," says Jennifer Lee, co-founder and president of Lapcos. "They are clearly valuing scientific validation and willing to spend more if a product is developed with proprietary technology and backed by the experts."
Amid heightened anxiety, beauty brands' goods and messages tied to mindfulness and broader social issues seemed to resonate with consumers. "The importance of self-care has grown significantly," says Brandi Leifso, founder of Evio Beauty. "A time when stress is high and there are unknowns, shoppers and influencers alike were connecting emotionally with Evio, and it's always been more than just about the products. Consumers are shopping smarter and wanting to support brands that support the community." Evio emphasized what it calls Giving Weekend rather than Black Friday/Cyber Monday and had gifts-with-purchase from partner brands Monday Haircare, Mala The Brand and Ai Toronto Seoul for Giving Weekend.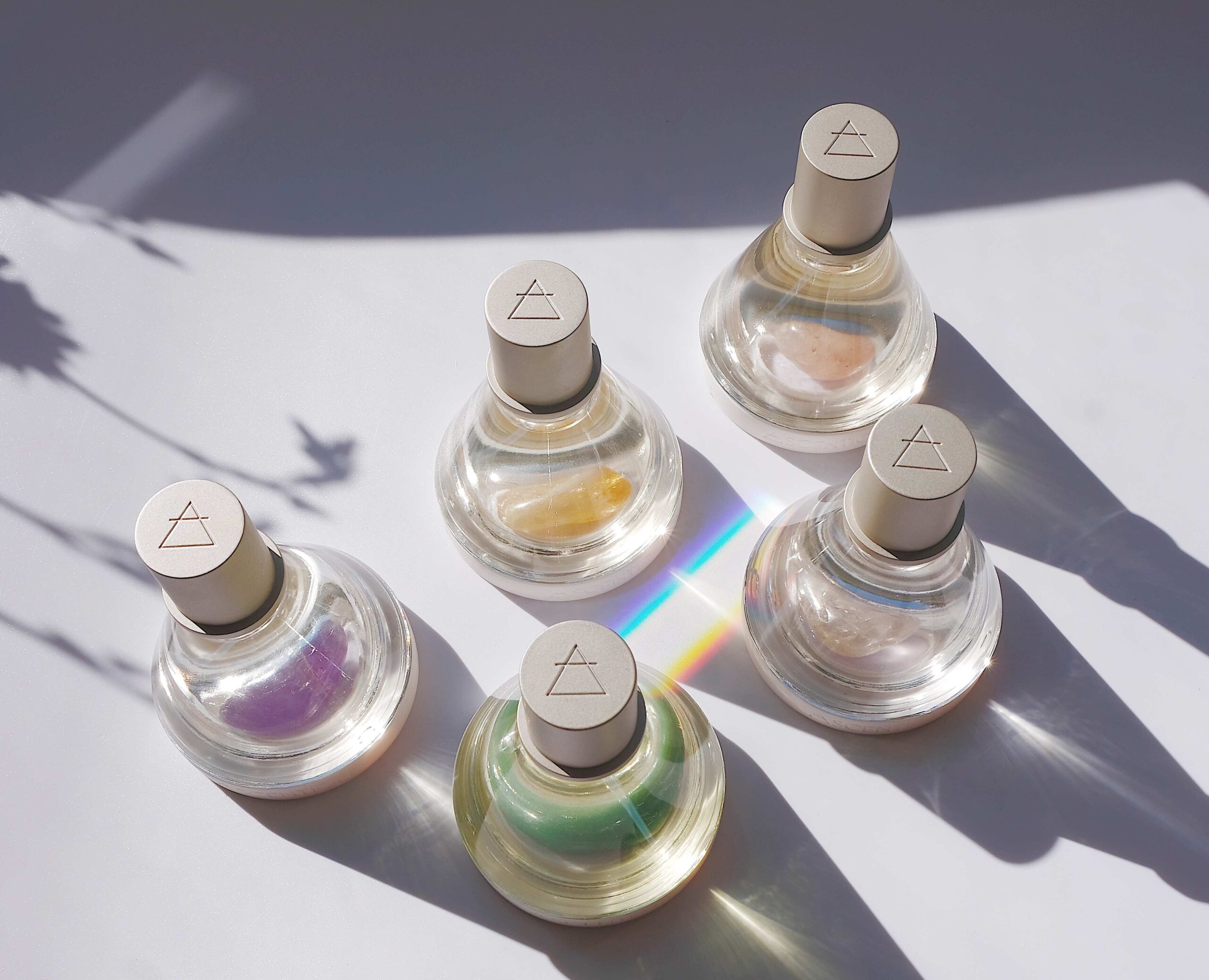 At Shea Radiance, the Self-Care Beauty Bundle with African Black Soap Bar, Whipped Shea Butter, African Black Soap Body Wash and 100% Sisal Wash Cloth was a hit. "The benefits of self-care are a huge influence in purchasing decisions since the pandemic," says co-founder Funlayo Alabi. "In our newsletters, we promote the benefits of self-care, especially during these very stressful times. Ninety percent of our customers are women, and we know that women carry a heavy share of the load when it comes to caring for the family and others. We position our self-care bundles as the perfect relaxation treat for hardworking women looking to minimize stress."
Ascention founder Greta Fitz says, "There is a general heavy level of continuous stress from the ongoing pandemic, and how the results of the pandemic manifest in work, family, school and life in general. Customers are shopping for their wellness, prioritizing their mental health and living space. I've noticed that anything that brings comfort, destress and little bits of joy/escapism were popular, especially if it's trending on TikTok." The fragrance brand's Stayin' Aligned Parfum Kit was a success. Its Black Friday/Cyber Monday sales improved 34% from last year.
Beauty brands are discovering holiday shoppers aren't swayed by fluff or snazzy novelties. Instead, they're zeroing in on staple items. "They are choosing to pare down routines and focus on the core skincare that they actually need," says Lazarus, singling out Fortify+'s Protecting Facial Mist as a bestseller. She elaborates, "We have seen that the type of skincare that people were searching for when they were stuck at home greatly differs from people's wants and needs now that they are back out in the world. Instead of fun peel-off masks and at-home treatments, people are looking for health-focused products that help keep them strong, safe and nourished."
Rookie's Wake and Sleep supplements were bestsellers. The wellness brand's Black Friday sales leapt 90%, and combination Black Friday/Cyber Monday sales escalated 260%. Founder Roxanne Wise says, "We are in a pretty unique time right now. We are two years into a global pandemic, with economic uncertainties and supply chain issues everywhere. I believe that people were deliberate in their purchasing this year, stocking up on things they need or use and were more focused on what their needs were."
"People are looking for health-focused products that help keep them strong, safe and nourished."
Confronting Facebook advertising effectiveness declines due to the iOS 14 Apple update, brands turned to an array of tactics to push consumers to their products. The brand Lunata Beauty dedicated 5% of its ad spend to an email list-building campaign two months before Black Friday. It alerted consumers to sign up for its email list to be notified about its sale. "This tactic paid off, and the list converted very well," says Lunata co-founder Stacey Boguslavskaya. "Next year, we will allocate more time and spend to this tactic." The brand's Black Friday/Cyber Monday revenues more than doubled, and its conversion rate in November jumped 200%.
The brand Shea Radiance polled its email subscribers to determine if they wanted an early Black Friday sale or a sale on Black Friday. Over 80% responded they wanted an early Black Friday sale, so the brand ran its sale two weeks in advance of Black Friday to stand out from the deluge of Black Friday emails and ads. It orchestrated a social media campaign encouraging people to sign up for its email newsletter and a pre-Black Friday countdown newsletter campaign. Alabi says the efforts resulted in a 66% hike in Shea Radiance's returning customer rate and a 27% leap in its average order value.
Across verticals, Bluecore reports shoppers tried new brands for the first time. In beauty, that certainly appeared to be the case. "Consumers were not hesitant to switch brands this year as they were finding less expensive alternatives to their favorite brands and compensating for the out-of-stock products," says Majid. Pincente concurs, saying, "Customers are more readily trying new things from brands they trust and exploring new brands they've been recently introduced to. Before the pandemic, there was a hesitancy to invest in new products customers didn't get a chance to see and touch. Now, they're more willing to explore new purchases online."
Heading into the remainder of 2021 and 2022, the indie beauty mood is muddled. Some entrepreneurs worry the problems of this year won't dissipate. Others are relatively sanguine. "With inflation rising, long lead times, and product availability, indie Brands like Ida Body Care will certainly be affected in the coming year," says Ida Body Care founder Vicki Weaver Payne. "With so much noise in the beauty industry, it is hard for us to compete."
Although Tyler Moore, social media manager at Truly Beauty, asserts beauty is pandemic-proof, he isn't confident it can command high prices and thrive. He says, "Most people were looking for a discount due to financial restraints over the last two years. I think this will be the same mood throughout 2022."
Lazarus senses shoppers are cautious, too. "There are new variants popping up, and the future seems uncertain again," she says. "They aren't not going to buy, but they are more conscious of what they are buying and are seeking higher value than ever before. During quarantine and into post-quarantine, we have seen a huge uptick in interest for affordable beauty, and we anticipate that being a trend that will remain strong well into the future."
KEY TAKEAWAYS
Adobe Analytics' statistics show that online sales were flat to slightly down on Black Friday and Cyber Monday.
While retailers notched store traffic gains from last year, traffic largely remained below pre-pandemic levels. Beauty retailers may have been an exception. Placer.ai's tracking reveals Ulta Beauty's traffic climbed 10.3% on Black Friday from the same day in 2019.
Sales on Black Friday and Cyber Monday are suffering as deals are increasingly spread out throughout the month. Indie beauty brands generally started sales earlier than last year and ended them later.
The size of discounts this year was smaller than last year as brands and retailers cope with costs throughout the supply chain rising.
While Black Friday and Cyber Monday sales overall were disappointing, many indie beauty brands saw increases in average order values and a willingness on the part of consumers to experiment with new brands and products.
Self-care products remain popular as people continue to experience stress and anxiety related to the pandemic.
Despite the discouraging Black Friday and Cyber Monday performance, key analysts believe holiday commerce will be robust. NRF forecasts holiday sales will climb 8.5% to 10.5% from last year to land at between $843.4 billion and $859 billion.
The indie beauty mood as 2021 wraps up is muddled. Some entrepreneurs worry the problems of this year won't dissipate. Others are relatively sanguine.