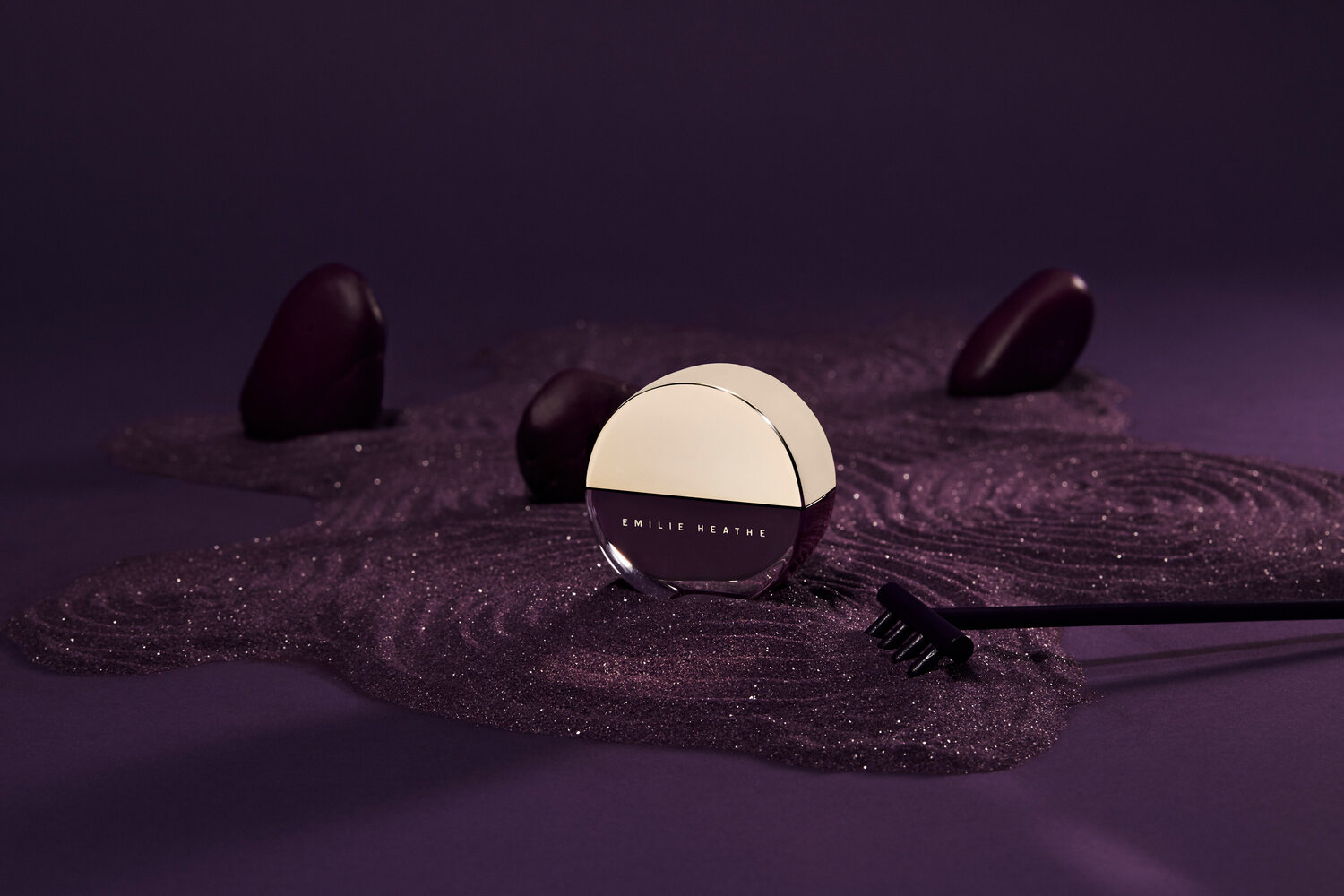 Indie Beauty Brands Saw Black Friday And Cyber Monday Sales Lifts Despite Pulling Back On Advertising
The beauty industry was handed a nice gift over Black Friday/Cyber Monday as consumers stocked up on scents, skincare, color cosmetics and more at prices befitting their slimmed-down budgets—and indie beauty brands were among those receiving the spoils.
Anne Beal, founder of skincare brand AbsoluteJOI, says, "The mood is good with shoppers. While COVID is still an issue, this is the first holiday season in years that feels remotely normal so people are feeling celebratory. People are willing to spend, but they are looking for value and want quality for the money they spend. So, it's up to us as brand owners to be clear about the value and differentiated offers we are bringing to customers."
Larissa Jensen, VP and industry advisor at market research firm The NPD Group, explains beauty flourished on Black Friday because it's "that ultimate little luxury for consumers to indulge in and gift." She says the performance is a bright sign for the industry, and she's "very optimistic about holiday for beauty." 
Fragrance is especially expected to generate fourth-quarter wins. Typically, about 40% of the prestige fragrance category's sales are during the holiday shopping period. Fragrance brand Commodity's Black Friday is evidence of fragrance's 2022 holiday shopping prominence. In a post on LinkedIn, it revealed its Black Friday sales soared 182% year-over-year. The brand offered 50% off the entire collection on its website.
In a year marred by persistent inflation, the opportunity to score savings was paramount in propelling American consumers to shop on Black Friday and Cyber Monday, particularly online as brick-and-mortar stores struggled to regain pre-pandemic foot traffic. Emily H. Rudman, founder of nail and makeup brand Emilie Heathe, says,"With inflation, I think people were looking for deals and holding their money. While for the most part, our consumer is price-insensitive, they are still looking for a deal when it comes seasonally, but also buy outside of the sales period." 
The trade organization National Retail Federation (NRF) reported that 196.7 million Americans shopped in stores and online from Thanksgiving through Cyber Monday, an increase of 17 million shoppers from last year. Adobe Analytics statistics show that consumers racked up $9.12 billion in purchases on Black Friday, a 2.3% jump over last year. Cyber Monday performed even better, and $11.3 billion was spent online, per Adobe, a gain of 5.8% from last year and 4.6% from 2020. 
Beauty saw a turnaround in online performance this year following a lackluster 2021. The retail technology company Bluecore reported that site traffic for health and beauty companies was up 26% year-over-year on Black Friday, taking the top spot ahead of apparel, electronics, home goods and other verticals. Consumers ramped up Black Friday health and beauty product purchases, leading the number of orders in the categories to lift 16% over last year. 
Brick-and-mortar stores didn't fare as well across industries as retailers continue to spread out their promotional calendars to elongate the spending season. Walmart, Target, Costco, Home Depot, Nordstrom and T.J. Maxx recorded declines in foot traffic compared to 2019. However, the NRF reported that foot traffic was up by 17% overall from last year. 
Beauty demonstrated its dominance in the brick-and-mortar channel. Beauty and self-care retailers registered an 8.4% year-over-year store traffic increase and a 19.8% store traffic increase from 2019, per traffic analytics firm Placer.ai. Ulta Beauty recorded a 16.5% bump in store traffic on Black Friday compared to 2021 and a 31% bump from 2019. Smaller beauty-focused brick-and-mortar retailers saw traction, too. Trellis Beauty had a long line waiting to enter its Raleigh, N.C., store on Pink Wednesday, the clean beauty retailer's spin on Black Friday, according to founder and CEO Tracy Trellis Gori,
Indie Beauty Performance
Skincare brand Flora & Noor saw a 38% boost in Black Friday/Cyber Monday sales. Starting on Black Friday, it offered a free month subscription of its skincare regimen for new subscribers. On Amazon, it offered 25% off its products on Black Friday, and a buy two, get one free deal on Cyber Monday. Founder and CEO Jordan Karim says, "We were more thoughtful about planning, graphics, and what we wanted to achieve business-wise, which was to increase the number of customers subscribed to our skincare regimens."
Emilie Heathe ran a 25% off site-wide discount from Thanksgiving Day through Cyber Monday that included a deluxe sample gift-with-purchase on orders of $75 and above. Sales jumped 35% compared to last year's Black Friday/Cyber Monday and 200% compared to the previous calendar week.
AbsoluteJOI saw a 110% rise in revenue over the Black Friday/Cyber Monday period from the same period last year. Online customers stocked up on the brand's skincare bundles that were 30% off. The period helped the brand's November sales climb 70% from the prior month. AbsoluteJOI released a holiday gift guide in collaboration with 25 Black- and female- owned companies.
Return customers drove most of the brand's gains during the crucial holiday shopping stretch, aligning it with wider industry patterns. Bluecore reported that 50% of Black Friday online beauty purchases were made by return customers. Diminishing returns on ad spend spurred AbsoluteJOI to shun social media advertising this year and instead focus on email marketing tactics to snag return customers.
Beal says, "It was a scary decision because the holiday season is very important for hitting our annual revenue targets, but I am happy to share that, compared to last year, revenue performance was the same, and we're on track to make our annual revenue goals." 
Trademark Beauty's Black Friday/Cyber Monday sales jumped almost 100% from last year. Promotions began on Black Friday and ran through Cyber Monday, with 50% off its hero products and 20% off newer launches on its site. The hair tool brand ran equivalent promotions on its Amazon storefront. Bestsellers included the Babe Wave Original hairstyling tool, which was marked down from $59 to $36, and the Sunny Styler, down to $71 from $89. In 2021, it offered 30% off site-wide on Black Friday and Shop Small Saturday, and a 50% off buy-one-get-one promotion on Cyber Monday. 
Mounting competition and the escalated cost of digital advertising caused Trademark Beauty to change its Black Friday/Cyber Monday playbook substantially from last year. It eschewed paid media in favor of steeper discounts. The brand generated one email and one post per social channel along with a few Instagram stories daily from Black Friday morning to Cyber Monday evening to hype up its offers. 
Joseph Maine, co-founder of Trademark Beauty, says, "Traditionally around this time of year the ad costs are exponentially higher, and those costs paired with a discount of 20% to 30% off not only cuts into profit margins, but also doesn't allow us to stand out amongst a sea of retailers offering similar discounts." 
Beauty brands kicked off their Black Friday/Cyber Monday promotions earlier this year. The beauty performance marketing agency Iced Media found that the Monday before Thanksgiving was the most popular day for brands to activate sales. Of the 115 brands it tracked, less than 10% commenced holiday promotions a week before Thanksgiving, but, by Thanksgiving, more than a third of them were live with deals. "This is indeed earlier than we have historically seen brands begin Black Friday offers," says Ashley Banks, chief client officer at Iced Media.
Skincare brand Pili Ani's site-wide 15% off "Cyber Week Spree" started a week prior to Black Friday and ended two days after Cyber Monday. It was the brand's first dive into Black Friday/Cyber Monday promotions since it launched in 2016. Average order values were up 20% on its site from an average week.
Makeup brand Grande Cosmetics started its week-long 30% off site-wide promotion on the Monday before Thanksgiving. It offered the same discount across its product portfolio at Ulta and Sephora from Thanksgiving through Cyber Monday. "We had a very successful Black Friday/Cyber Monday throughout our accounts," says Alicia Grande, CEO of Grande Cosmetics. "Each of our SKU unit sales increased 2x to 3x during this promo."
Black Friday was the brand's single largest revenue day, and limited-edition holiday gift sets were popular. Grande says, "This year, we saw more shoppers going in store versus previous years due to COVID restrictions lessening. It seems like shopping behavior is shifting back to pre-pandemic trends and habits." 
The skincare brand Sonage opted for an additional day of savings for its Black Friday/Cyber Monday promotions this year. Beginning the Monday before Thanksgiving—a day earlier than last year—it offered seven days of deals on various products from its line, culminating in a 30% site-wide discount for Cyber Monday and Giving Tuesday. Hydrating Cleanser, Vitamin C Serum, Botanic Souffle Cream, Glow to Go Glycolic Pads, Collagen Serum and Luster Eye Cream were its customers' top choices. "We had a goal to do 20% above last year and beat that goal," says Sonage CEO Anisha Khanna.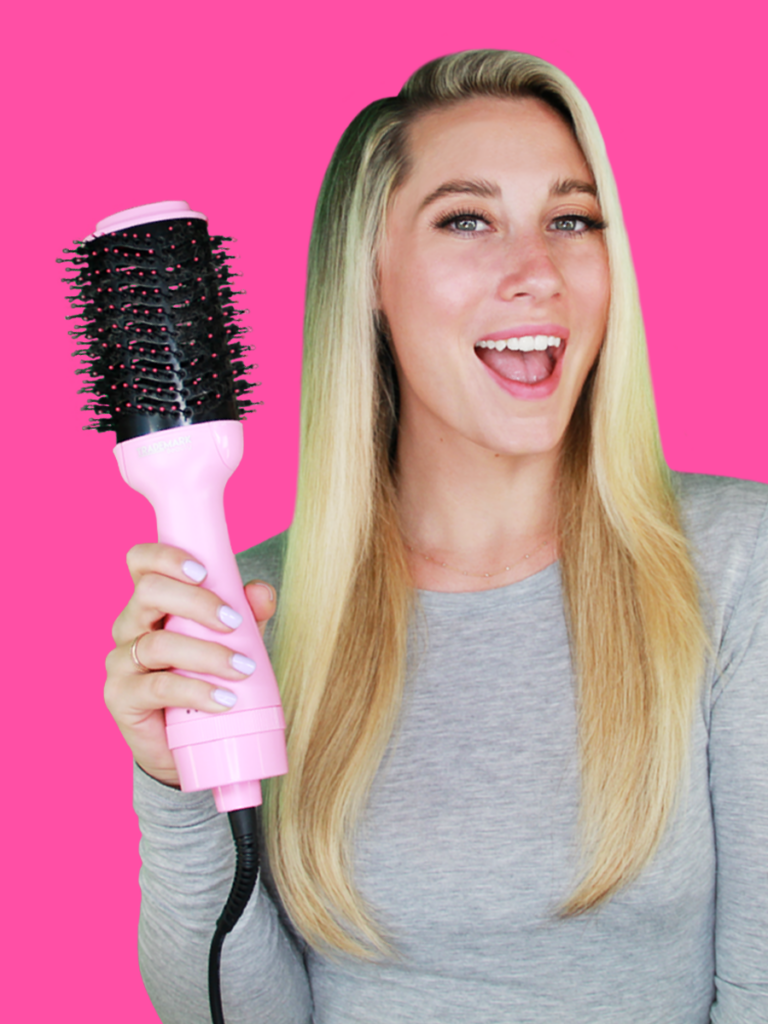 Shopper Behavior
For Trademark Beauty, sales slowed more than in the weeks leading up to Black Friday this year than in past years, indicating to Maine that consumers delayed purchases to ensure they secured savings this year. "We believe inflation/post-pandemic life has pushed customers to wait for these discounts," he says. "Shoppers know their products will arrive in a few days post-purchase and saved their shopping for this weekend." 
Premium beauty brands snagged new customers in greater numbers by offering discounts up to 30% and 40% off for Black Friday/Cyber Monday. Banks says, "We see an outsized percentage of new buyers at higher price points for hero products and sales lifts unseen at any other time of year…"For premium brands that seldom discount, they saw a 300% to 400% revenue lift compared to the lift they see when offering a gift with purchase, signaling that brands sitting out promos may have lost out to deal-seeking buyers."
Beauty consumers' eagerness to save may have buttressed sales, but it didn't significantly hike average order values (AOVs). Sonage, Emilie Heathe and Trademark Beauty recorded Black Friday/Cyber Monday AOVs that were flat or slightly higher than last year. "The difference is not in dollars, but in what people want," figures Beal. "People want less stuff and are looking for experiences, consumable items and things that bring simple joy." 
Influencer gift guides may have played a larger role in driving consumers to retailers and beauty brands' sites during Black Friday/Cyber Monday than in previous years. Banks says, "Across the Meta, Snap, Pinterest and TikTok ecosystem, we see more creators helping brands sell their products in paid ads than ever before. We generally see a higher return on creator ads than brand ads, but it depends on the creator and the message. TikTok is offering generous creator subsidies this season, making it easier for new brands to embrace its ad platform."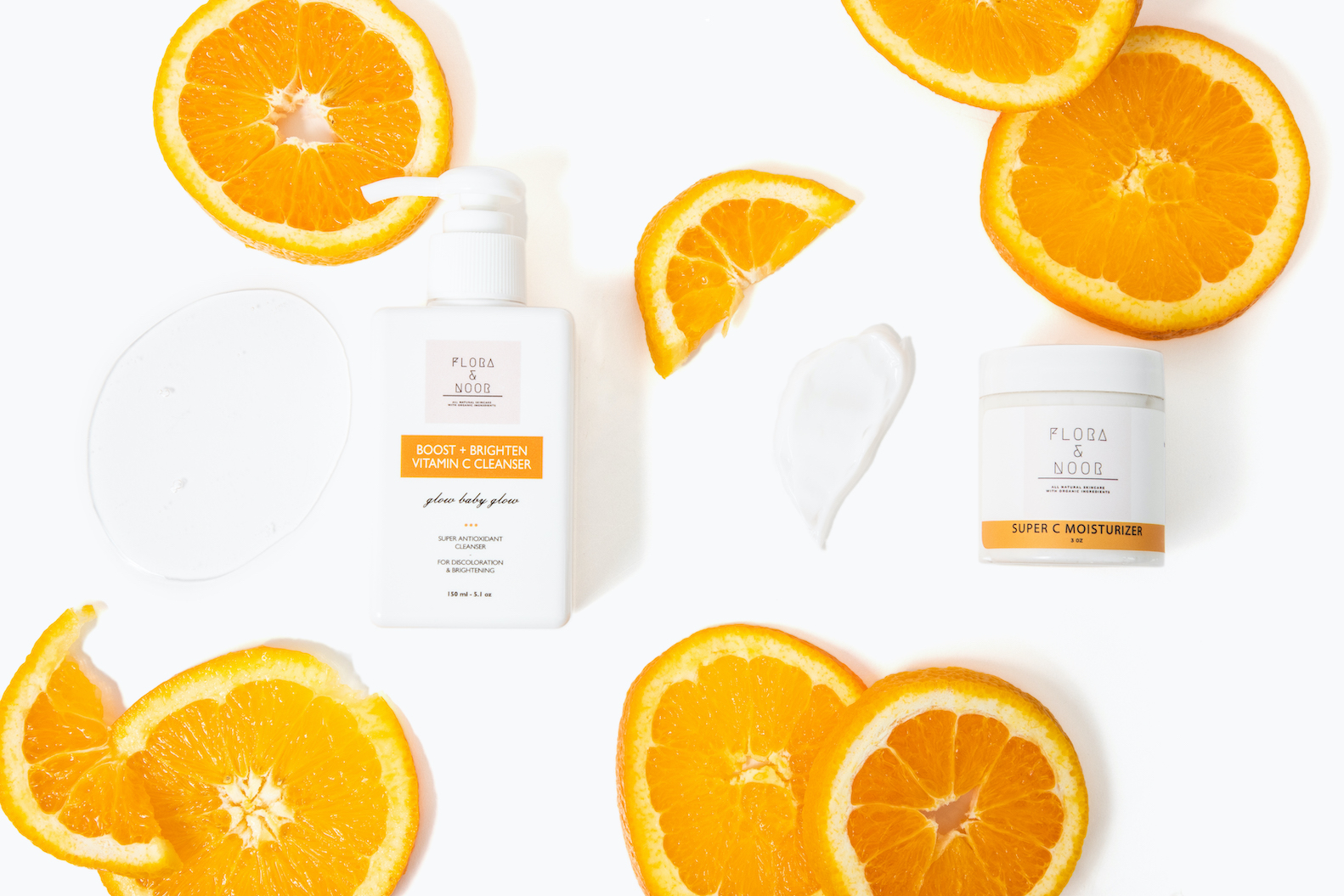 Karim says, "I noticed a lot of retailer hauls from influencers recommending what consumers should buy and advertising brand sales. Much of this was on TikTok and Instagram and created a sense of urgency in a way for consumers. I even noted products and sales myself from my favorite makeup brands."
Consumer interest in influencer gift guides connected to heightened interest broadly in product information. "We see less impulse purchases and more research. We have seen a huge spike in traffic to our educational content—blogs and videos. Consumers are seeking advice more than ever to identify ingredients and results that are right for them," says Khanna. "We think this will continue to be their shopping behavior going into the rest of the year and next year."