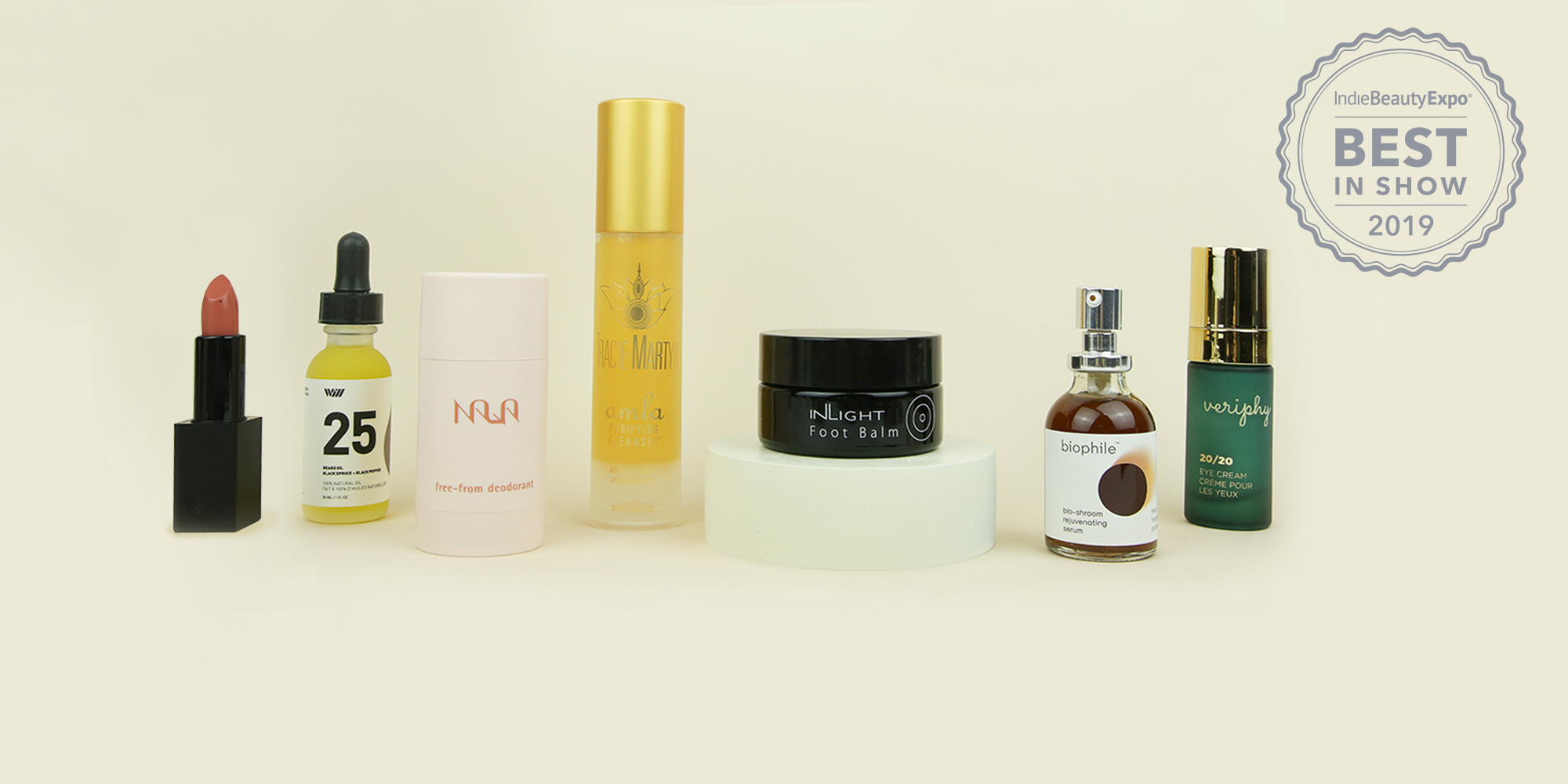 Singing Bowls And Kegelbells: Indie Beauty Media Group Reveals 2019 Best In Show Winners
Awards season isn't just for Hollywood.
Today, Indie Beauty Expo operator and Beauty Independent parent company Indie Beauty Media Group reveals the winners of the 2019 Best In Show awards. The 39 winning products spanning 40 categories were whittled down from a crowd of almost 350 nominated toothpastes, tools, tinted moisturizers and more from brands that exhibited at IBE expositions in 2019. Last year, IBE held trade shows in United States and Europe in the cities New York, Dallas, Los Angeles, London and Berlin, the newest edition which premiered in March. The expanded footprint resulted in the largest international cohort of BIS winners yet. Ten brands from outside the United States such as Province Apothecary for its Full Brow Serum and Sound Self Care for its Peter Hess Therapy Singing Bowls nabbed awards.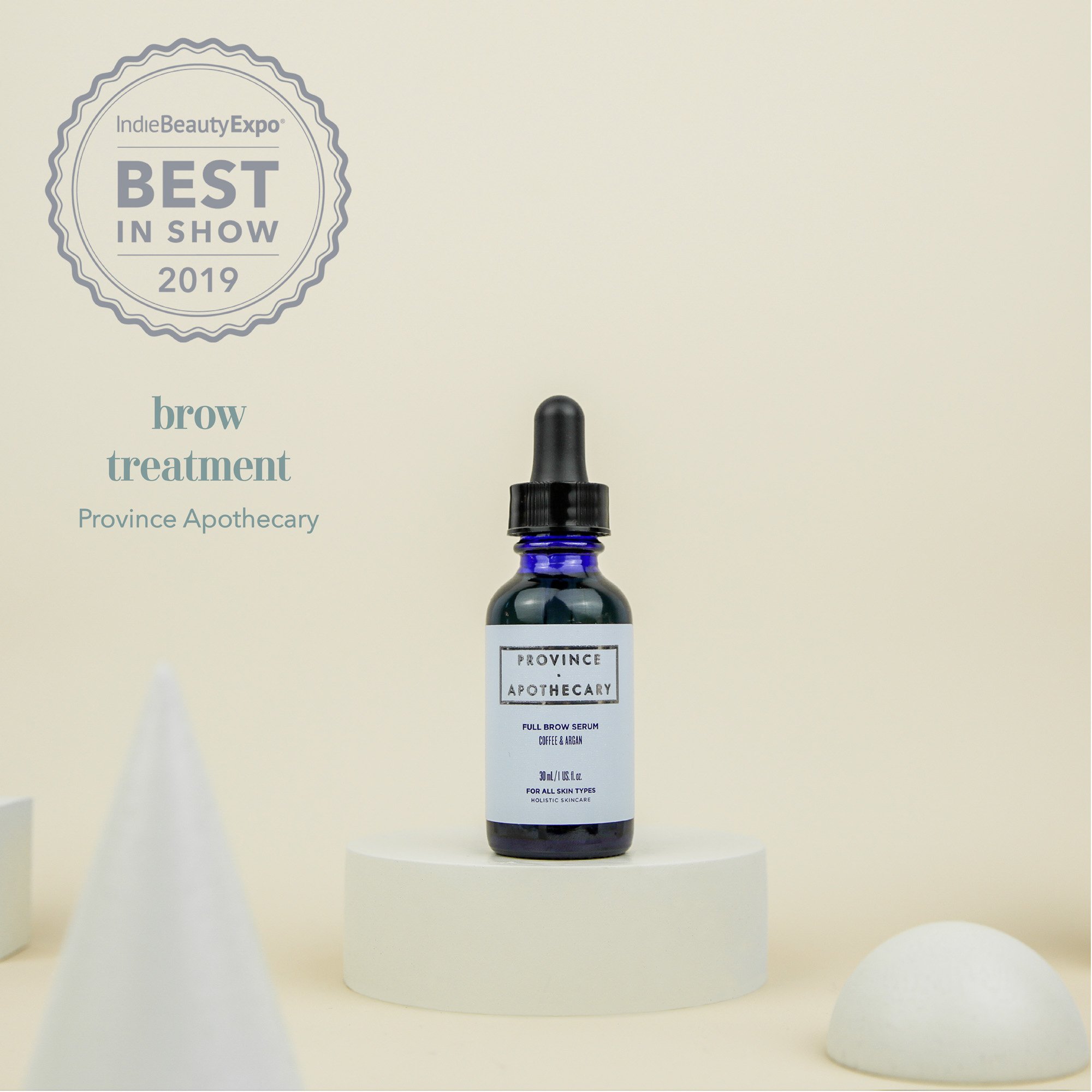 Other products that received 2019 BIS awards are Nala's Lemon Myrtle & Geranium Free-Form Deodorant, Henua Organics' Beautifying Toner, Emilie Health's Nail Artist Nail Polish, Whish Beauty's Renewing Mud Mask, SpaRitual's Citrus Cardamom Hand Salve and Clove + Hallow's Liquid Skin Tint. The Vagina Gym, as Kegelbell inventor and founder Stephanie Schull calls her creation, topped two product categories: Sexual Wellness and Personal Intimate Care. Schull and her pelvic floor trainer will be up for additional accolades next week at BeautyX Demand Generation Summit's live learning competition Deskside Domination before returning to the expo floor at IBE LA 2020. BeautyX will take place from Jan. 27 to 28 at The Sheraton Grand in downtown Los Angeles and IBE LA 2020 will be held at the city's The Reef event space Jan. 29 to 30. 
BIS 2019's 40 categories were up from 30 for 2018. New categories included Best Lash Treatment and Best Athletic Product. Classic beauty product categories like Best Facial Serum/Oil were also judged for BIS 2019. The Best Facial Serum/Oil category was one of the most competitive, with 17 nominated products from established indie brands like Teami Blends and Absolution duking it out for the leading product. Ultimately, Brooklyn-based newcomer Biophile's Bio-shroom Serum triumphed. The brand's three-product fermented facial care range launched in November. 
"I'm a stickler for ingredients, so I was pleased to see so many clean beauty entries."
"We're thrilled with this early momentum and that our Bio-shroom Serum is among such remarkable Best in Show brands," says scientist and award-winning skincare innovator Alison Cutlan. "Biophile was born from a vision to create a new generation of skincare through biology. This is just the beginning." Winning brands that joined Biophile in making their IBE debuts in 2019 include clean beauty collective Codex, Ayurvedic face and body care specialist Shaffali, and Kegelbell. 
Once IBE London, the last of IBE's trade shows annually, is complete, the list of nominated products is finalized, and products up for consideration are divvied up and sent to a panel of expert evaluators. The BIS 2019 panel of 20 encompassed retail buyers, editors, investors and influencers responsible for testing nominated products for two months before choosing winners. Among the experts were Whole Foods Market beauty buyer Amy Jargo, Kohl's incubator beauty brands buyer Nicole Staude, Lubrizol chief accelerator director Brandon Ford and Jeannie Jarnot, spa industry veteran and founder of clean beauty discovery subscription service Beauty Heroes.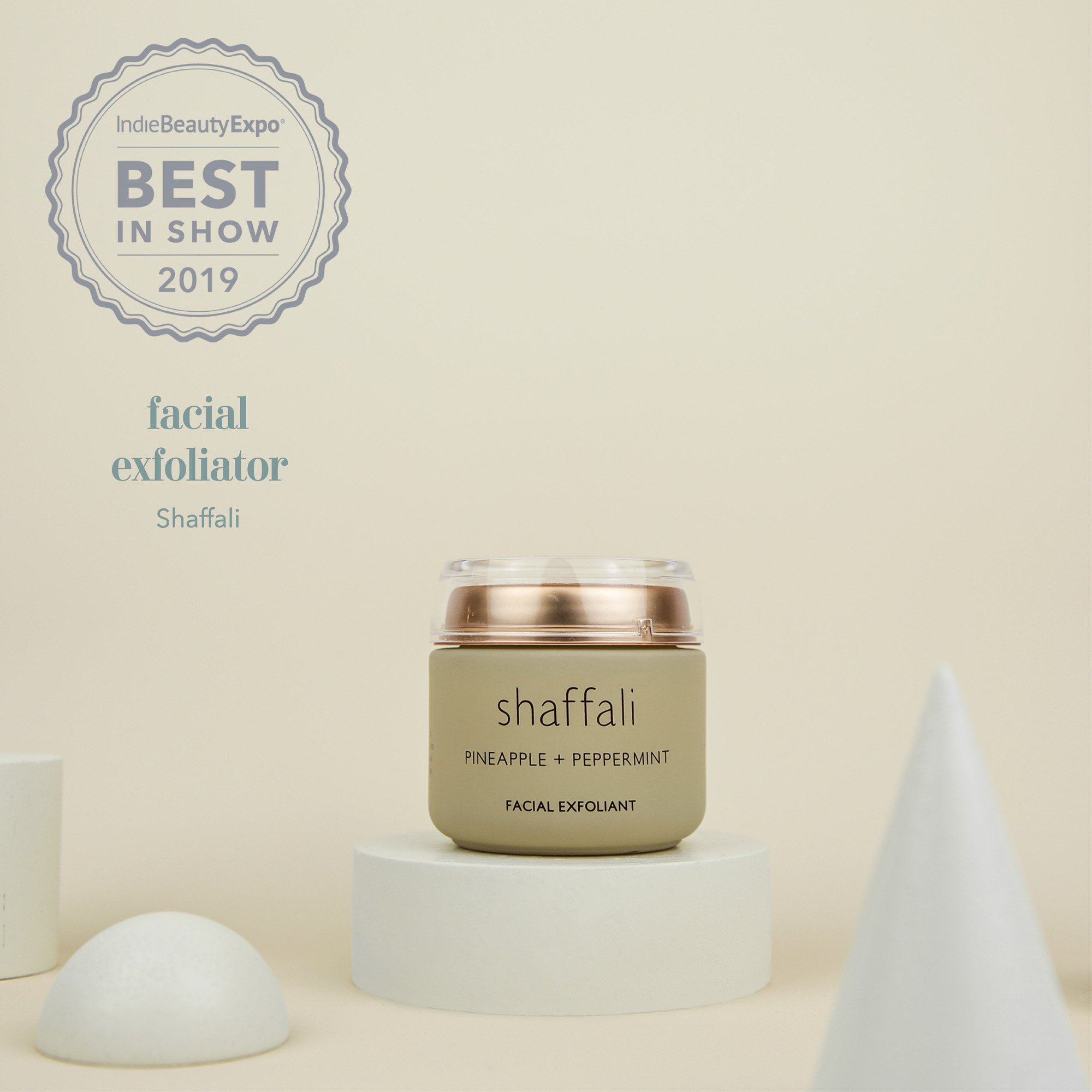 Jarnot judged two categories—Best Facial Exfoliator and Best Body Moisturizer—and the task excited and challenged her. "I saw more innovation in the face exfoliant category than in the body category, which made it harder to select a winner," says Jarnot. who recently opened Beauty Heroes' first brick-and-mortar location in Novato, Calif. "I'm a stickler for ingredients, so I was pleased to see so many clean beauty entries in both categories, and a few entries in each category that contained CBD. The body category had a strong, clear winner for me, while the face exfoliant category took more time and deliberation. The Best In Show awards definitely showcased some great independent brands, and I enjoyed the process very much." Jarnot opted for Shaffali's Pineapple + Peppermint Facial Exfoliant as the leading facial exfoliator and Free + True's Body Prophet as the best body moisturizer.
Expert evaluator and angel investor Margo Layton Cole, who judged the Best Branding category, turned her eye for marketability to the group of 12 nominated brands, which included cannabis beauty and wellness specialist Beboe Therapies and sexual wellness brand Dame Products. She says, "I think it's a fantastic statement for the beauty industry that it was extremely difficult for me to isolate the best branding among our submissions. Indie beauty brands are now offering such great packaging and strong messaging in addition to their unique and innovative product line-ups that it's very easy to see how any of them have a clear path to commercialization and scale."
Jillian Wright, who co-founded IBMG in 2015 with Nader Naeymi-Rad, sees the proliferation of CBD-infused personal care and non-beauty items like singing bowls among the 2019 BIS winners as a sign of the times. "Our shows are always a microcosm of the independent beauty scene, now of the global independent beauty scene," she says. "Indie brands not only started the trend of merging wellness and beauty, they are still at the forefront of the movement. Our panel of expert judges, themselves trendsetters in the industry, selecting such a diverse mix of winning products makes that clearer than ever."
IBMG compiles BIS winning products into a limited-edition Best In Show Beauty Collection. The collection of deluxe sample and full-size products valued at over $1,000 retail is delivered to specific beauty buyers, editors and investors, and offered to the public for purchase exclusively on IBE's website.