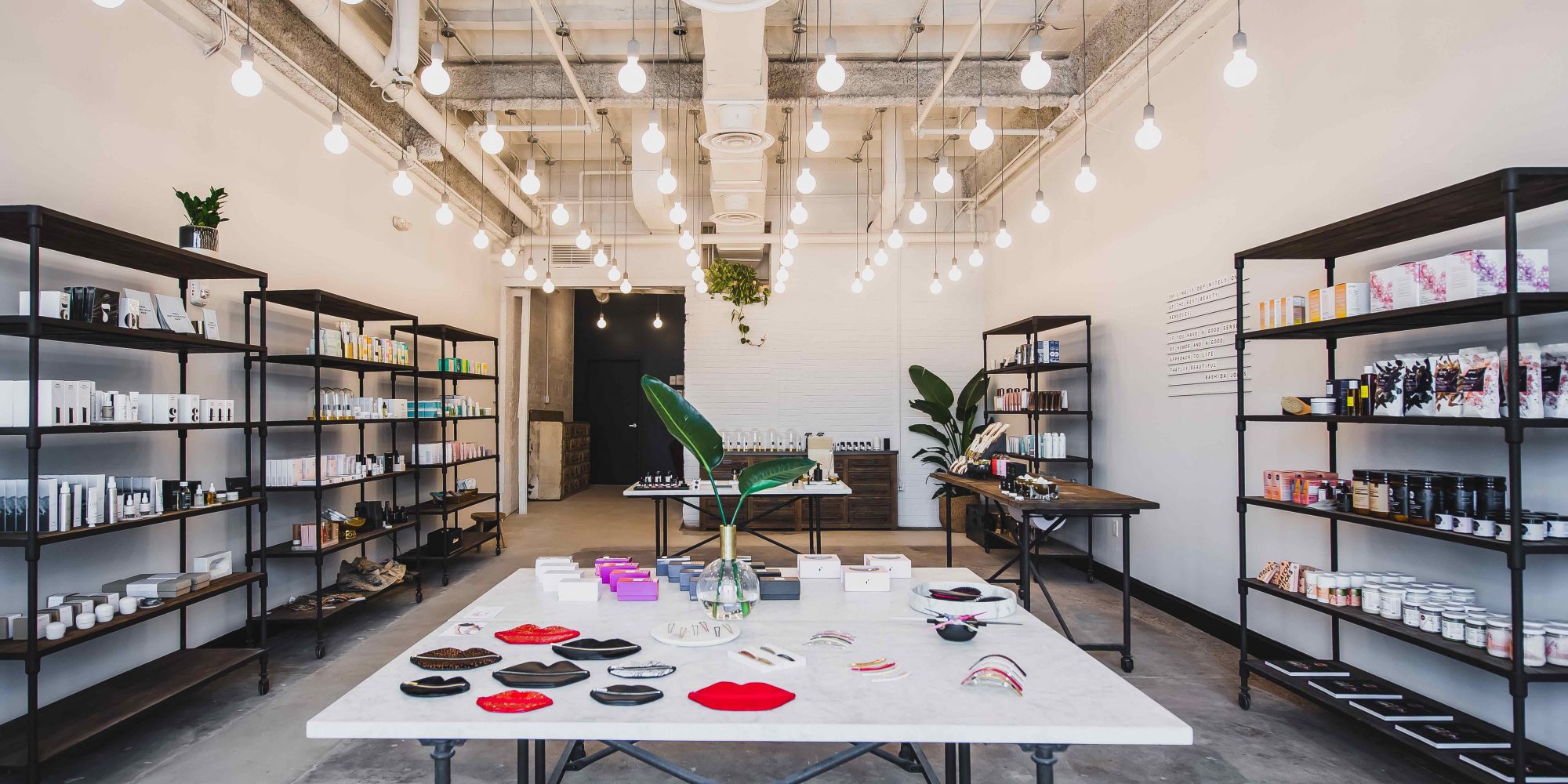 Indie Beauty Retailer Veer & Wander Wanders From San Francisco To Washington, D.C. For Its New Store
Veer & Wander, the groundbreaking store that exposed San Francisco shoppers to up-and-coming beauty brands, will now be doing the same for Washingtonians.
The apothecary concept has expanded to a second location in the nation's capital, its first without an attached salon, housing an eclectic collection of roughly 50 brands, including Goop, Moon Juice, Vintner's Daughter, Kosås, Kari Gran, Lavido, Heretic, Dr. Loretta, Patchology, Verso, Circumference, Zelens, Luxe Botanics, Coola, Joanna Vargas and Vive Sana. It's part of the Union Market District, a retail, restaurant and cultural center developed by Edens that began as a food production and distribution hub in the 1930s.
"A lot of people come to eat at Union Market, so there's great crossover, and it has a great community vibe. Edens isn't just filling space. They're curating business owners, and the tenants are independent," says Veer & Wander founder Connie McGrath, who was approached by Edens early last year to enter Union Market District. "They had a very old storefront that they were keeping historical, but with contemporary touches, which I thought was really on brand. I liked that it was off the beaten path a bit. It wasn't in a common high-end shopping district."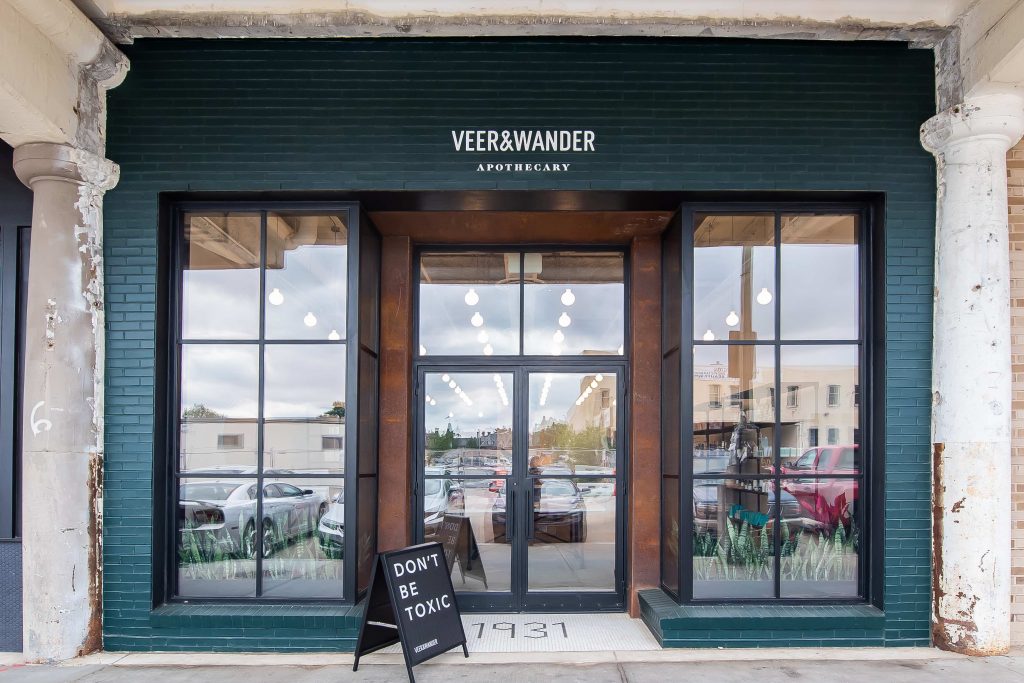 In a former garage, the 1,100-square-foot Veer & Wander store's design merges Seventies-era California modernism with European chic and industrial austerity. It has two large marble and metal tables at the heart of its space topped with giftable items, open shelving along white walls filled with ingestible, skincare, haircare products and more, copious potted plants, concrete flooring and a green exterior facade. McGrath explains green was George Washington's favorite color, and it stands for safety, progress, health and vitality. At the back, there's about 300 square feet dedicated to seating and a mask bar that will accommodate events and pop-ups.
"People can try on masks, drink wellness drinks and hang out. We'll teach people about different products, and we'll have CBD drinks for sale. We want to make it fun," says McGrath. "You have to have an experience. It can make a huge difference in sales. People want more. There's no reason for them to be in a store these days without some kind of personal attention." Veer & Wander carries Vybes' drinks with CBD as well as CBD products from Plant People, Select and Lord Jones.
"I liked that it was off the beaten path a bit. It wasn't in a common high-end shopping district."
When amassing inventory for the Washington, D.C., store, McGrath sought products that weren't ubiquitous in the city and kept in mind residents' beauty preferences. She sticks largely to clean beauty and prefers brands that aren't in the portfolios of big conglomerates. McGrath is also careful not to repeat products too often in Veer & Wander's assortment and span a range of price points. She uses everything before signing off on it for her stores and stocks a limited selection from a brand prior to diving into a wider array of items.
"San Francisco is more casual. Here, they are very into looking good and professional. People are more polished," says McGrath. "D.C. is its own form of Hollywood. They have galas and events, so I had to think differently. They're into self-tanners like people in Hollywood are." Veer & Wander sells self-tanning products from Vita Liberata at its Union Market District store.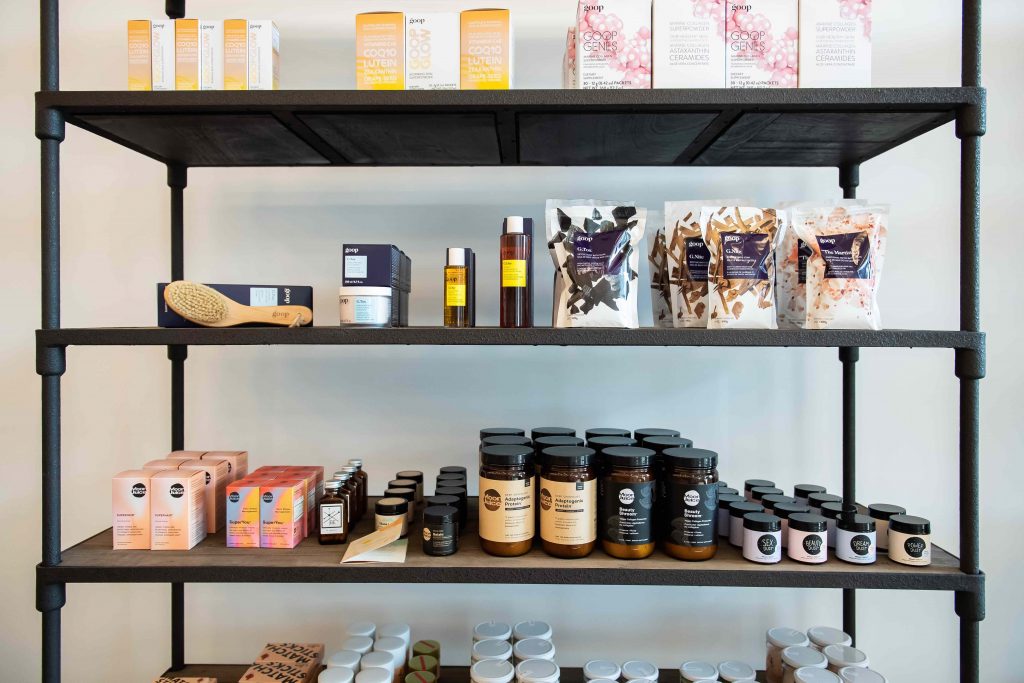 Compared to San Francisco, real estate in Washington, D.C. is affordable. It would be difficult for Veer & Wander to swing a second location in San Francisco. At Union District Market, Edens assisted with the buildout. McGrath secured a business loan to support Veer & Wander's operations, too. In its initial year, she estimates the Washington, D.C., outpost could generate around $600,000 in sales.
"There's still a middle class in D.C., which I think is really vital to brick-and-mortar. Middle-class people shop, and go out and do things. That's so important," says McGrath. "Like San Francisco, D.C. is a one-industry place, but it's more human. People have the greater good in mind, and they're extremely smart."
"There's still a middle class in D.C., which I think is really vital to brick-and-mortar. Middle-class people shop, and go out and do things. That's so important."
Growing up in the Chicago area, McGrath was fascinated by Merz Apothecary, where she'd pore over the offerings from abroad. She dreamed of opening her own version of the shop. "I've always been obsessed with pharmacies," says McGrath. "They had all these products I'd never seen in my life. I would pick up things and try them, and be intrigued by how the brands in Europe were different from the brands we had in America."
McGrath became a hairstylist, moved to San Francisco 18 years ago and started working at a salon called Louie. In 2013, she took over the 1,500-square-foot salon and added a 600-square-foot boutique next to it that drew upon the salon foot traffic. She named it Veer & Wander because the name sounded Dutch and German, and underscored the merchandise exploration she hoped to nurture. The store promoted brands such as Vintner's Daughter, Clove + Hallow, RMS Beauty, Ellis Faas and Goop in San Francisco.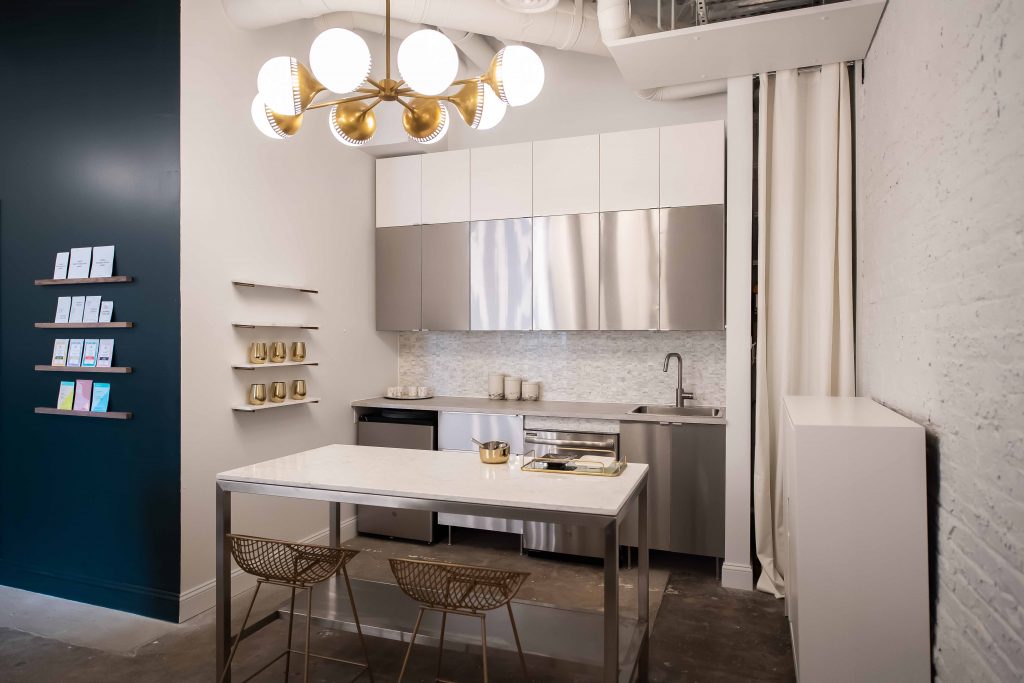 Today, McGrath splits her time between Washington, D.C., and San Francisco. "My goal is to create more visibility here in D.C. I think we have a chance to get a lot of customers in the area and have a really strong presence. I want to be the go-to place for beauty on this side of town. There are all these new condos and people moving here, so I feel we have a huge opportunity," she says. "And I just want to have a business I can have fun with. The salon business takes so much energy. I'm managing stylists, managing clients and managing the store in San Francisco. Here, I can focus just on the store. It's almost like a vacation."
Feature photo credit: Joy Asico for Edens