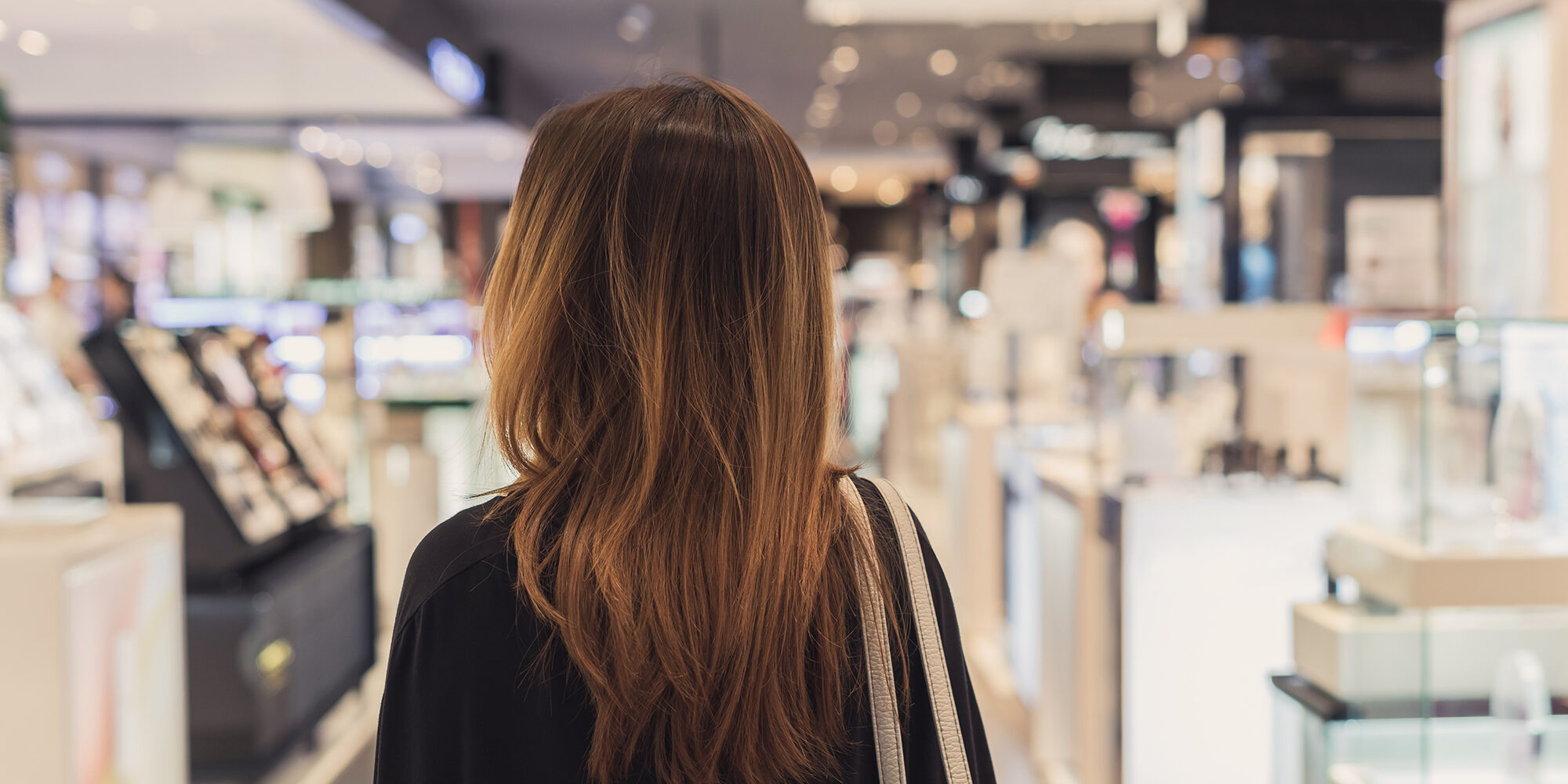 How Indie Brands Can Appeal To Harrods And Harvey Nichols Beauty Buyers
Even the most prestige of prestige beauty in the United Kingdom is getting democratized.
Harrods, for example, is reaching beyond its illustrious Knightsbridge flagship location to British beauty consumers outside of London with its new concept H Beauty, which recently opened in the city Milton Keynes. The objective of the concept first revealed in Essex, the county neighboring London, is to take the essence of the historic department store and make it accessible to a broader audience.
"You get to have that all-encompassing, immersive, enriching, inspiring, world-class experience and—do you know what?—if you spend 5 pounds with me, if you spend 50 pounds with me or if you spend 50,000 pounds with me, you've had a great time, and you want to come back and do it again," said Mia Collins, head of beauty at Harrods. "It's a place that transcends transactions and provides every single person that crosses our threshold with an enriching experience."
Harrods was founded more than 150 years ago and is the leading luxury department store in the U.K. Its premier location spans over 1.1 million square feet and, during peak days, draws over 300,000 visitors from around the world. Harvey Nichols is like Harrods' edgy sibling. It was founded in 1831, has eight locations across the U.K. and Ireland, and features what beauty director Clare Horner calls a "luxury edit" across the fashion, beauty and hospitality categories. She says, "We really have to hone in on the brands that we believe in to give them the square footage in the stores that they need."
During the third episode of Beauty Independent's webinar series on the U.K. sponsored by CEW UK, Horner and Collins discuss what brands should consider before launching into prestige retail in the U.K., the best way to get into contact with buyers and key success factors for brands looking to win in the competitive segment.
1. Digitally Native Brands Have An Advantage
Collins notes that brands arising from Instagram and their own direct-to-consumer platforms today are at an advantage in terms of marketing compared to brands that operated ten years ago when they had to rely on trying to pin down placements in catalogs or magazines and disperse in-store samples. "It felt more finite," she said. "Now, you can be as sophisticated as you want to be with targeting." Brands are coming to Harrods with existing reputations for stoking customer loyalty and delivering sales, which are crucial to the buyers.
"We often talk in terms of our clients not necessarily having price resistance, but certainly having value resistance," says Collins. "Given our client is so affluent and is so international, they are also exceptionally sophisticated and well-equipped from a knowledge, understanding and information perspective. So, consequently, it's really important that the brand partners that we choose to work with stand up to scrutiny. There isn't anything that arrives on our shelves or on our website that hasn't gone through that due diligence process."
Pro Tip: Brand founders should walk the floor of different department stores to get an idea of where their brands fit in, Collins suggests. "Figure out the answers to questions like, 'What is it that I can do for Harrods? Where do I want my brands to live? Who do I want to shop my brand?' before you come knocking on the door," she says.
Once a brand has settled on the answers to those questions, the Harrods floor is also a good place to pass along contact information to Collins and her team. "I often get brand introductions through the customer service center, through our sales associates on the shop floor, through someone that knew someone that knew someone," she says. "But raising your hand on the shop floor and just asking the team, 'Please, can you pass this on to me or the buying team? Can you provide me with their contact details?' is always a great place to start. Certainly, we are not elusive ghosts that people can't get a hold of."
2. Offer Something New And Innovative That Works For Everyone
Finding a gap in the market that isn't too crowded is critical. "Not many of us need another lipstick or another moisturizer in our lives, we're quite happy with those that we have," says Collins. "There needs to be a reason, therefore, for me to move on from what I'm already quite comfortable with to be convinced that what you're doing is better than what I'm already quite comfortable with."
That's not to say that, if a brand creates lipsticks or moisturizers, it won't be considered, it just has to do something very different with those common products than the others on the market. "We're always trying to achieve forward motion," says Collins. "So, we look for brands that do something better, that do something new, that do something interesting that our client hopefully hasn't seen before, or if they have seen it before they haven't seen it before in the U.K. or maybe in London."
Innovation can come in many forms. "It can be about a new type of packaging that actually has delivered a zero carbon footprint," says Collins. "It can be that this is the first brand to be able to cite and credit this particular claim. It could be that this is the first brand that this particular influencer or KOL [key opinion leader] has created."
Because of Harvey Nichols' diverse clientele, Horner gravitates to brands that can appeal to a wide range of people. "We're not just looking for something that fits a particular segmentation actually. We need something that can be culturally relevant across a big spectrum of cultures," she says. "Equally, we need to make sure that we're catering to and are relevant to both our female and male client base and all ages." Harvey Nichols has a section in its stores separate from traditional counters called Beyond Beauty housing niche and quirky brands. "That's really the space that we can see the most opportunity in moving forward," she says.
Pro Tip: Drilling down on beauty categories, Horner shares that skincare has been consistently successful. Specifically, doctor-led brands have been stellar performers of late. "Highly active skincare really rocks the world of our customers," she says. "They want to see results." Sustainability is beginning to emerge as a force, but it remains not a prime catalyst for a beauty purchase. "Sustainability is something that we embrace, but does our customer? Not always. It's not first priority for them," says Horner. "So, what's really great for me to see is the luxury world actually moving forward with sustainability."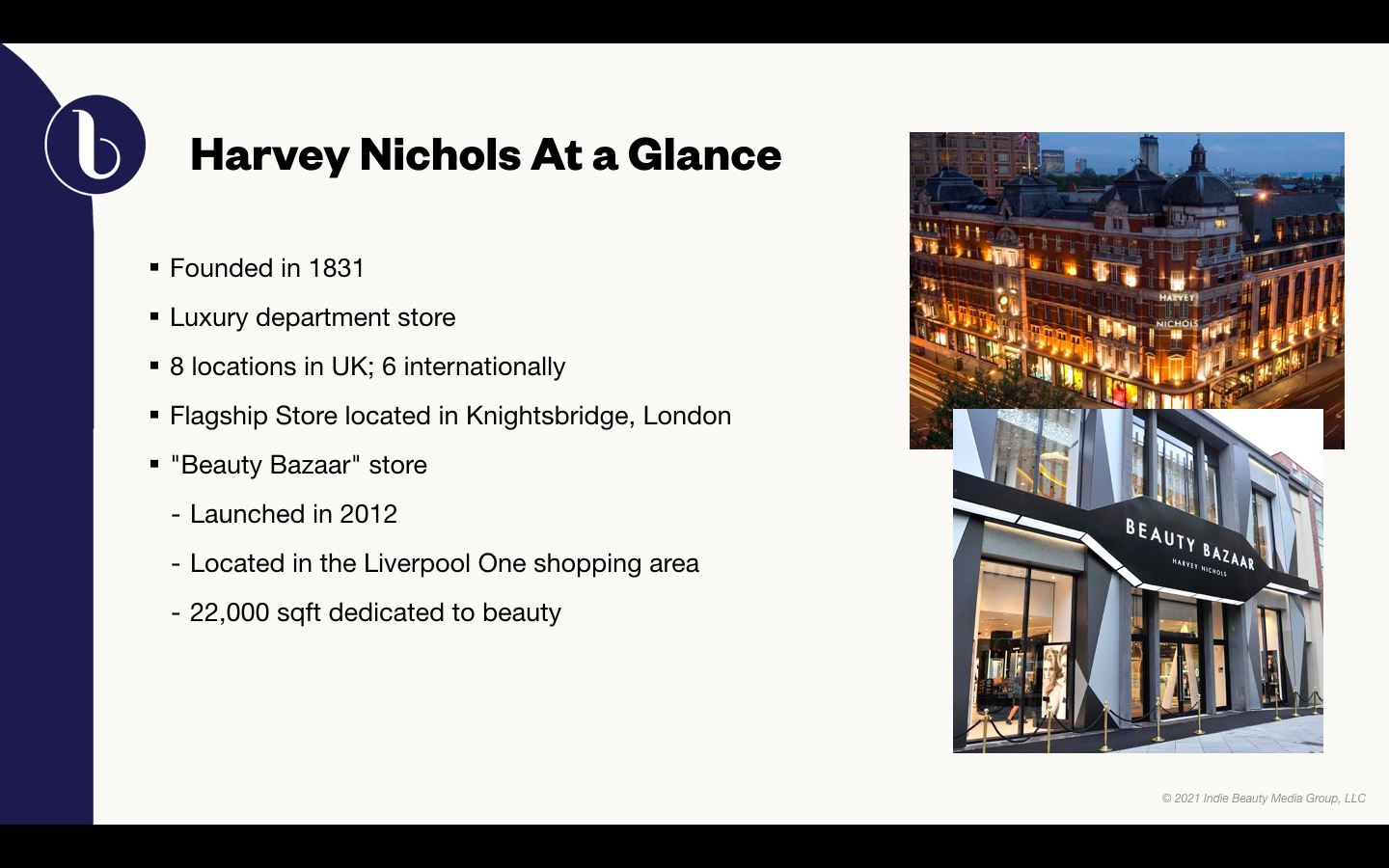 3. The Follow-Through Matters Just As Much As The Launch
After launching at a major retailer, brands are expected to continually remain relevant and propel sales at stores. "Brands typically do need to be at a certain point in their journey before they're ready and able to make that move and make it really for the long term because, certainly, making the move itself is kind of probably the smaller part of that challenge," says Collins. "It's making that move and then having longevity in that space which is really the golden formula."
The "golden formula" is a collaborative effort between a brand and a retailer. For a launch, Harvey Nichols pushes a message on its end with its audience, and it depends on the brand brand to do the same on its channels "so that it is replicated and amplified across as wide an audience as possible," says Horner. "If we commit to launching, we launch you well, but really we need to work with the brand on the communication plan and awareness outside of our having a reach to really build the success." Following the initial launch, she points out the retailer runs different brand promotions or beauty themes throughout the year to "make sure that brands have an opportunity to have a refocus within our marketing comms."
Pro Tip: According to Horner, brands should be prepared to invest 10% to 15% of sales they anticipate making in a year in marketing and promotion if they want to play to win. Ideally, brands would break even the first year, but that's not universally the case. Horner says, "From a brand perspective, there is a level of expense around launching, but it needs to be sustained, and we need a level of continuity of activity moving forward."