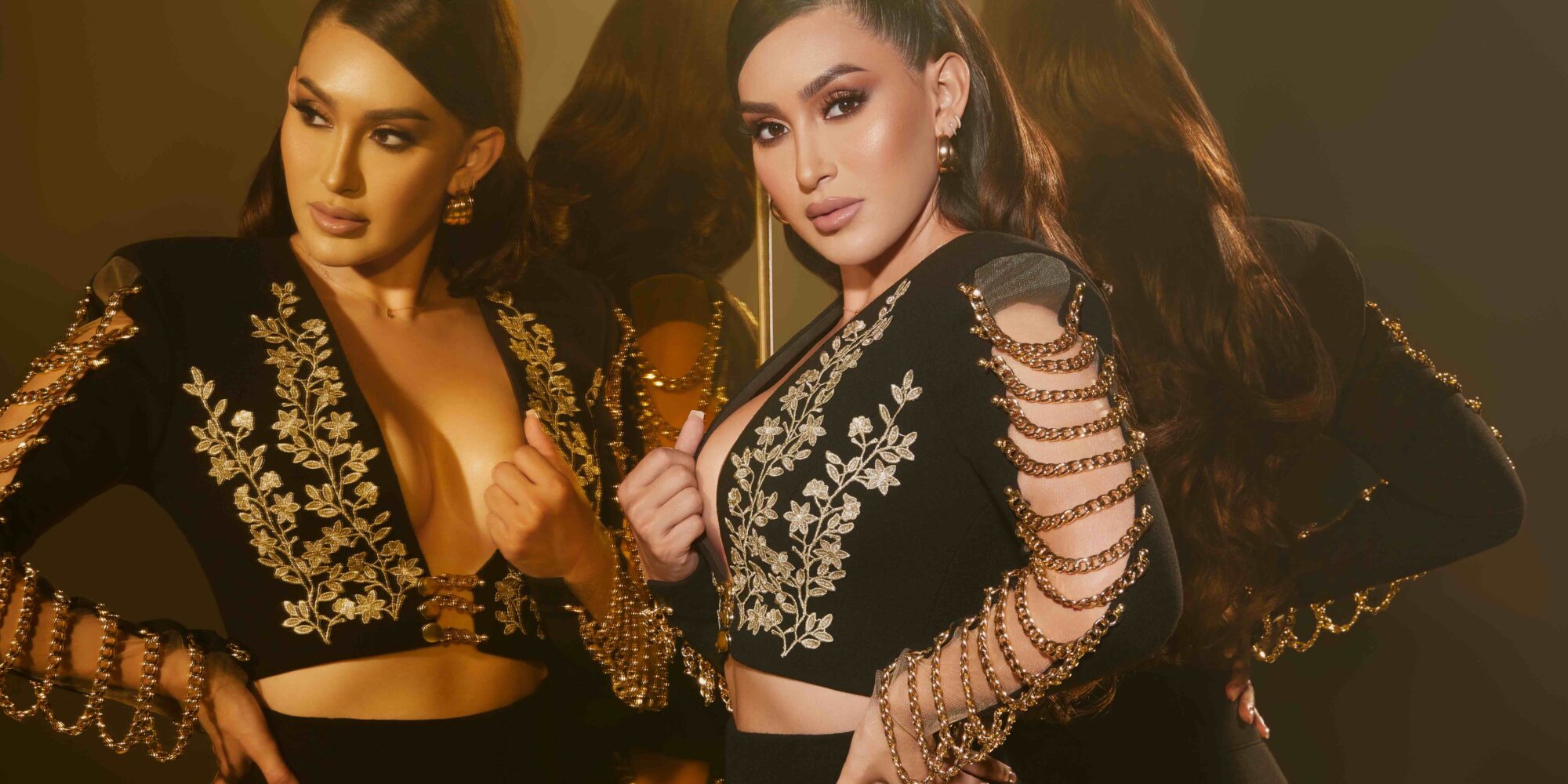 Influencer Yasmin Maya Went From Being In Immigration Limbo To Building A Lashes Brand That Quickly Sold Out
At 18 years old, Yasmin Maya traveled about 225 miles from her home in Carpinteria, the scenic seaside California city she'd called her home most of her life after being born in the Mexican town Amatepec, to Tijuana, where she would stay three years to sort out her residency status before moving back to the United States. "I grew up thinking we were legal, but I guess it turned out we weren't," says the currently 29-year-old beauty influencer, whose parents' deportation preceded her return to Mexico, in a YouTube video sharing her family history and path to social media renown.
Scared and depressed while she was in immigration limbo, Maya hopped on YouTube as a distraction. "I was away from my family, my life, everything that I grew up knowing, and I would just sit down and watch YouTube videos," she says. She voraciously consumed makeup tutorials and product hauls from beauty personalities the likes of Dulce Candy and Nicole Guerriero. "The OG videos that everybody would upload back in the day," says Maya. She quickly realized the YouTubers weren't doing anything she couldn't. "I thought, 'Why don't I do this?' I have nothing to do," recounts Maya. "I literally just sit here and cry. So, instead of doing that, I should do something that makes me happy and brings some kind of joy."
On Nov. 19, 2012, Maya posted her first YouTube video under the handle BeautyyBird. In it, she explained a big reason she decided to post it was to provide her mother and aunt with makeup instruction they could follow since she couldn't be with them in person to handle their makeup. "They are busy women. They are always working. They never ever put on makeup unless if it's for an event and, when it's that time to put on the makeup, I'm the one who does it," she informed her viewers. "So, yeah, they don't really know how to apply makeup correctly. So, that's the purpose of why I'm starting this channel."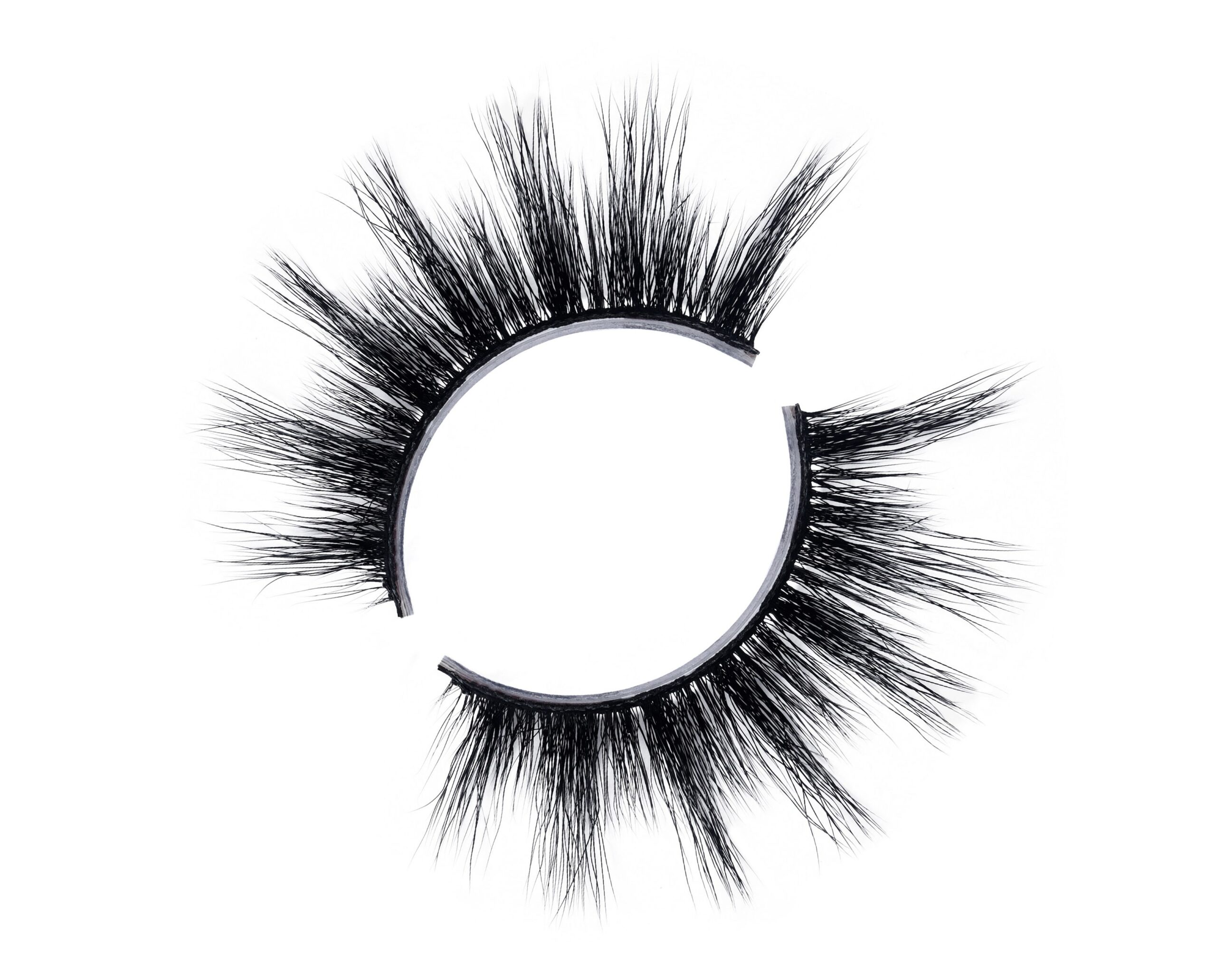 The first video garnered around 155,000 views. Today, Maya has 1.05 million subscribers on YouTube, and her most popular videos on the platform, including those delving into her beauty and fashion hacks, and haircare routine, have received millions of views. "It brought me so much more than joy," says Maya. Lucrative opportunities are among what social media fame has brought her. Maya has collaborated with several brands such as Impressions Vanity and Sigma Beauty and, in December last year, launched her own brand named Birdy Lashes with two varieties of faux mink lashes—Gemini and Dream—and two varieties of eyeliner-glue hybrids. The products, which sold out in a week, are each $12.
From the beginning of her YouTube career, Maya dreamt of having a brand. "The whole process of taking it from the idea to creating it and, then, finally having it in my hands and seeing how it goes out to everybody, it was a whole process that I was so amazed by," she says. Maya decided to inaugurate her brand with lashes, a staple of her makeup stash, to ensure that her fans have an approachable option for embellishing their eyes.
"I wanted to come out with something that was innovative and easy for the client."
"A lot of the times people feel intimidated to apply lashes because they feel like they can't do it or it's too hard, so I wanted to come out with something that was innovative and easy for the client," she says. "I wanted them to be very luxurious, something that they felt like they're putting their money's worth into, but, at the same time, have it be accessible."
Maya describes Dream as the "perfect everyday lash for every eye look." Gemini is ideal for going out and, so far, has been the strongest seller. Maya says, "I realized that people love to really feel themselves, and they love the wow effect even more…they're craving that drama in their eyes, especially right now."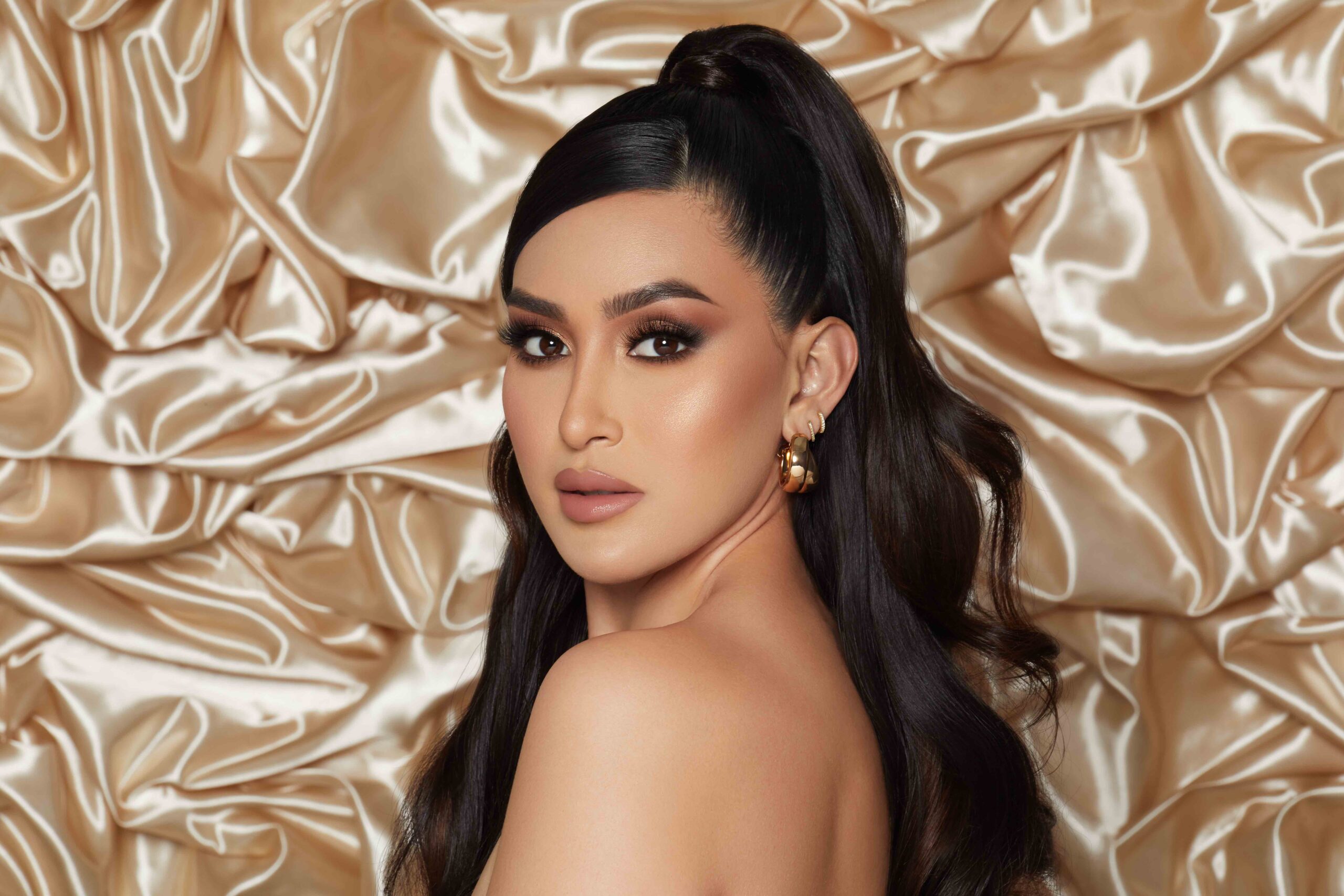 She enlisted three of her fellow influencers for Birdy Lashes' launch campaign, and Instagram has been the main avenue for the brand's marketing. Instead of splurging on fancy public relations gifting and outreach, she seeded the products in an unfussy manner and has donated what she would have otherwise spent on elaborate publicity efforts to the ACLU. "Because my brand is self-funded, I feel that we have to be smart about how we spend our marketing money, how much money we're going to be putting into the packaging and everything," says Maya.
She admits she's already learned a number of hard lessons about being a beauty entrepreneur. "For my launch campaign, I requested so many edited images because they were all so beautiful, but I didn't end up using all of them," says Maya. "I would also be more mindful about reducing the amount of shipping supplies. Although I did opt for a less wasteful packaging option and used matte black envelopes versus big PR mailer boxes, I bought a lot of tissue paper for the fear that I wouldn't have enough or would run out."
"I want my Latino community to know that I am paying tribute to them. In one way or another, I always want them to feel included."
Birdy Lashes had planned to restock its products last month, but a legal issue interfered. Media company Dotdash, owner of the digital beauty destination Byrdie, sent Birdy Lashes a letter on Jan. 15 demanding it stop selling Birdy Lashes cosmetics due to alleged trademark infringement. To explain the legal matter and restocking delay to Birdy Lashes' customers, Maya wrote on social media, "I can't believe I am disappointing you guys like this. We definitely, 100%, don't believe we are doing anything wrong. But, as you all know, we are a small, Latina-owned brand that has been built from the ground up and we have to protect ourselves in situations like these…We are doing everything we can to get this resolved as soon as possible."
On her social media accounts, Maya has a total audience of over 3 million that's predominately female and aged 25 to 34. She's confident she can build a customer base beyond the digital arena, and aspires to place Birdy Lashes in retailers like Ulta Beauty, Sephora and Target. "I was trying to focus on having my audience be a part of the whole journey, but we definitely want to expand more," says Maya. She adds, "Target has become a favorite retailer for so many, and I like the idea that, while you're out shopping for food, home decor or diapers, you can also snag your makeup products at the same time."
Maya is particularly interested in getting Birdy Lashes' products in front of Latina shoppers in the stores they frequent. She's vocal about the pride she has in her culture, the struggles of the immigration system in the U.S., and the challenges she and her family have overcome to reside comfortably in Southern California. In the launch campaign for Birdy Lashes, Maya made a point to don a traditional Mexican charro suit, the kind of suit worn by mariachi and men in weddings. "I want my Latino community to know that I am paying tribute to them," she says. "In one way or another, I always want them to feel included."
As of Jan. 15, 2021, Byrdie.com's owner Dotdash is asking Birdy Lashes to stop using the brand name Birdy Lashes. The interview for this story was coordinated before Jan. 15. Legal counsel for Birdy Lashes and Dotdash are communicating to get the matter resolved.