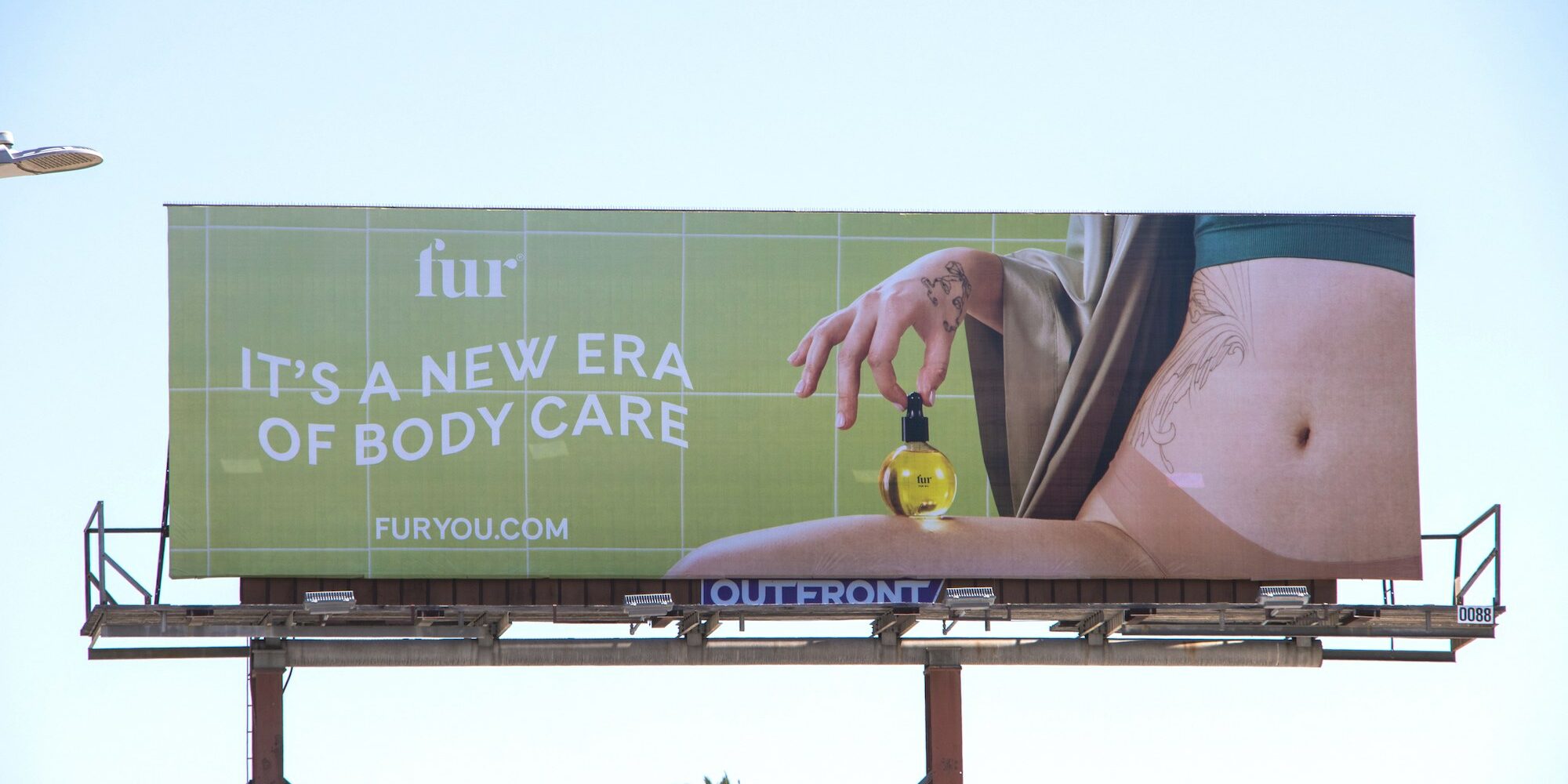 Inside Fur's First OOH Ad Campaign And Bootstrapped Path To $10M In Sales
Many young beauty brands turn to external funding to successfully execute upon major wholesale relationships, but
 Fur has been able to proliferate at stores and e-tailers without it. The 5-year-old specialty body care and body hair products brand, winner of a 2021 Beacon Award,
is sold in over 1,300 online and physical doors globally, including at Ulta Beauty, Nordstrom, Bluemercury, Bloomingdale's, Goop and Dermstore. 
The choice to remain bootstrapped hasn't hindered Fur's growth—the brand's sales are on track to exceed $10 million this year. Fur co-founders Laura Schubert and Lillian Tung, friends since middle school who appeared together on "Shark Tank" in 2020, aren't adamantly opposed to meeting with interested investors. They're just very conscious that Fur has been been gaining ground without them having to cede control. "We do get approached," says Schubert. "Part of our responsibility to the company and its growth is to always be evaluating our options and talking to potential investors."
The number of interested investors knocking on Fur's door may swell as the body hair care scene is having a moment right now. Manscaped went public via SPAC last week and, just last night, news broke that Edgewell Personal Care has acquired women's razor brand Billie for $310 million. Also relevant to Fur's product category mix is Sol de Janeiro, which was acquired by L'Occitane earlier this month for $450 million.
Currently, Fur has 20 full-time employees, up from six at the end of 2019, and is recruiting for leadership positions such a marketing SVP role. Until now, Tung says she and Schubert have had their "hands in everything." She adds, "The retail strategy, to trade marketing, to the advertising, to copywriting on the website, to the email strategy, all of the things you could ever do. We're very hands-on and, at this point, we actually can't because we're two people, we only have four hands between the two of us…and we have four small kids between the two of us."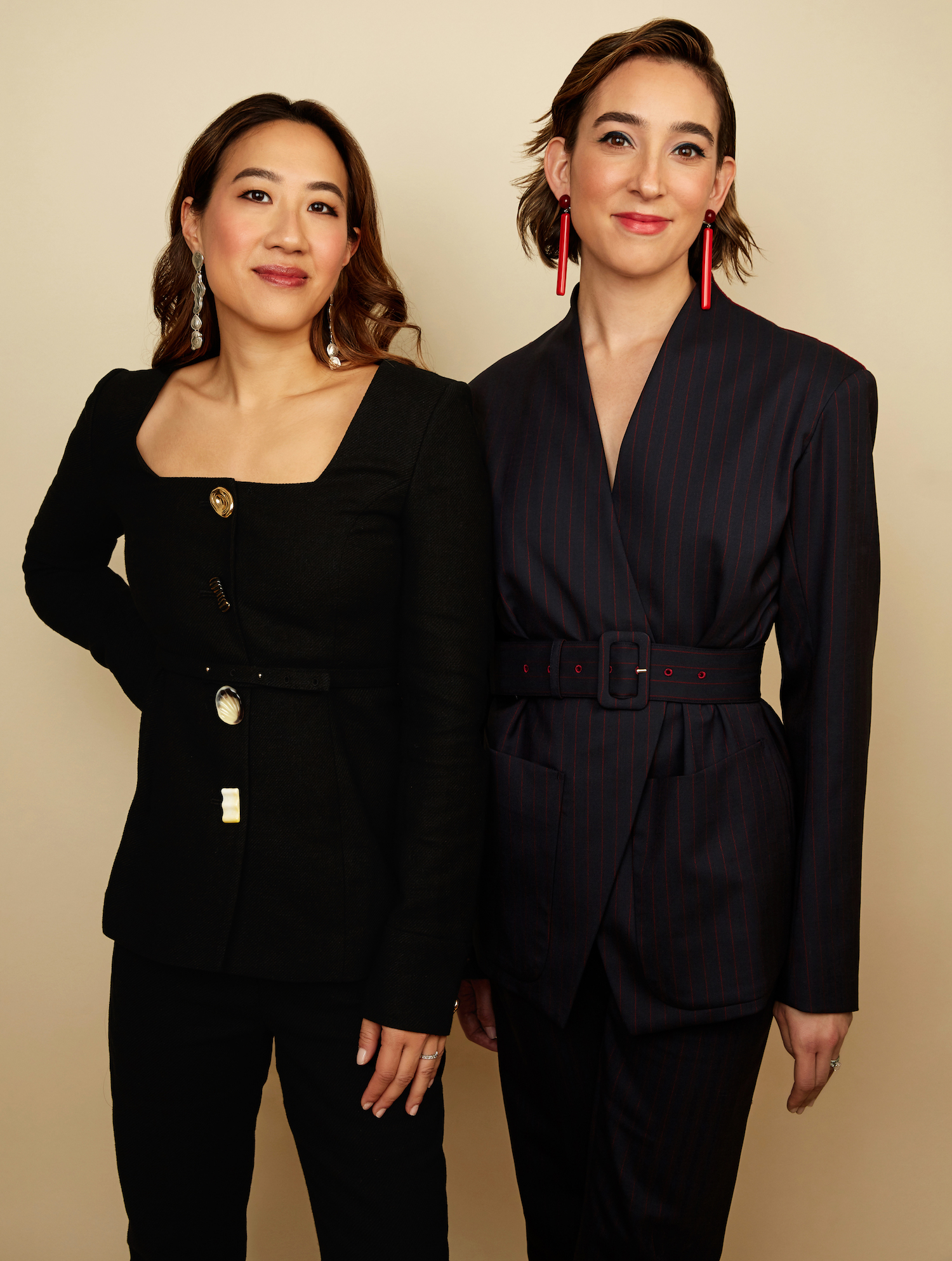 Beyond hiring for senior positions, Fur is focused on deepening its ties with key retail partners and strengthening its direct-to-consumer business going into 2022. The brand's sales are split evenly between retail and DTC at the moment. Fur's Oil and Ingrown Concentrate are its bestsellers, but All Body Wash, an oil-based lathering body wash launched in September, has rapidly become its third bestselling product.
Schubert points out that Fur's sales are "pretty evenly distributed" across its products. The two bestsellers account for less than half of sales. Usually, Fur releases two to three products a year. Tung says upcoming launches will be "firmly in what we call specialty body care. We're continuing to pursue that path."
A big initiative Tung and Schubert tackled in the spring of this year was Fur's first major out-of-home (OOH) advertising campaign. They'd long discussed doing an OOH campaign, and it felt like the right time to go forward with the ambitious project because of pandemic-related closures of Fur's brick-and-mortar retail partners and the Apple iOS update that dealt a blow to digital advertising effectiveness. 
Fur also waited for a certain level of brand recognition and presence before rolling out a OOH campaign. OOH campaigns don't have the same measurable return on investment as other forms of advertising. A brand commits to it to drive awareness without any assurance it will result in a significant sales bump. 
"You can't be such a small brand to do it because it's quickly forgotten," says Tung. "As we've grown, we've grown up the funnel, essentially. You do the lowest-hanging, closest-to-purchase stuff first. Now that we have more brand recognition, we felt like, if we do something big and splashy enough, pair that with, you might [see us] in a retailer like Ulta or Nordstrom or Bluemercury, you might be on social media and see us, you might be reading a piece of press and hear about us. You can't just make one splash at one moment."
The product "star" of the campaign was critical. Fur believed its new electric trimmer, which it had been developing for a while, was a compelling manifestation of the brand's body hair positivity mission. The campaign concept was created in-house and Fur ran the shoots, but outside talent was brought in to handle responsibilities like direction, photography and post-production. Schubert and Tung managed the buying and placement of Fur's ads rather than rely on an agency to perform those tasks. 
"We did everything in-house and, then, contacted out-of-home places directly," says Schubert. "That's one way to control the messaging, of course, and maybe that's a bit of our brand DNA. When we say we're hands-on and do everything, it allows for that flexibility. We were not locked into a contract and a pre-agreed amount spent, but it's trickier because then you have to have a very capable and flexible internal team."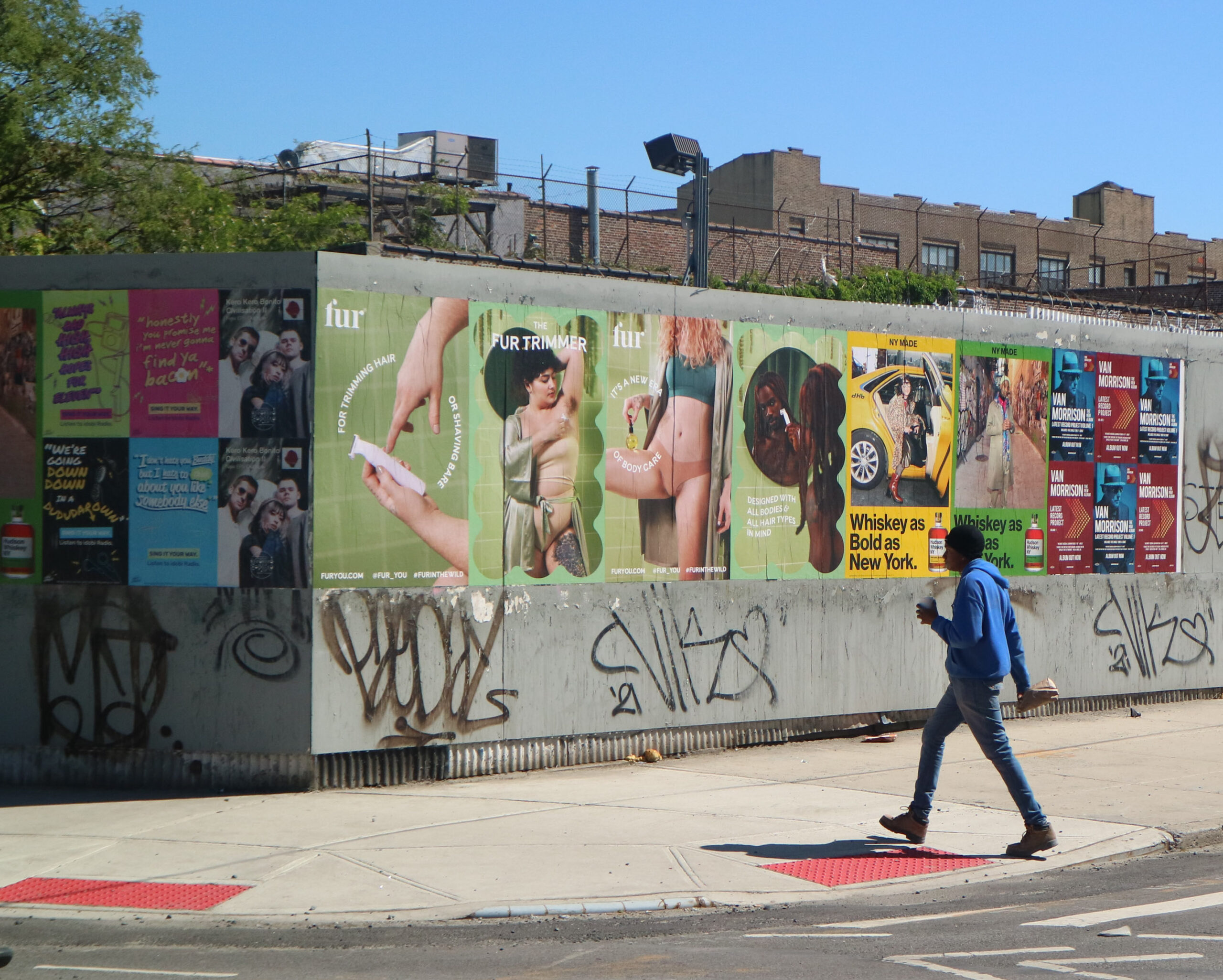 Fur decided on a combination of wheatpasting or street-level posters and billboards in New York City and Los Angeles. Each city had two billboards up for a week. The total cost of the campaign was over $100,000, a figure that could have easily been double had the brand outsourced more of the effort. 
Some of Fur posters featured models with visible pubic hair, and vandalism and vigilante censoring occurred. The brand was actually excited by the defacing. Tung says, "For every one person that's a hater like that, how many people actually saw it and it left an impression? And, of those haters, how many of them then went to tell people, 'Oh my God, it was so disgusting that we had to look at pubic hair?' They're having a conversation about it. That's exactly what we want, a conversation. The other person could be like, 'Actually, that looks normal.'"