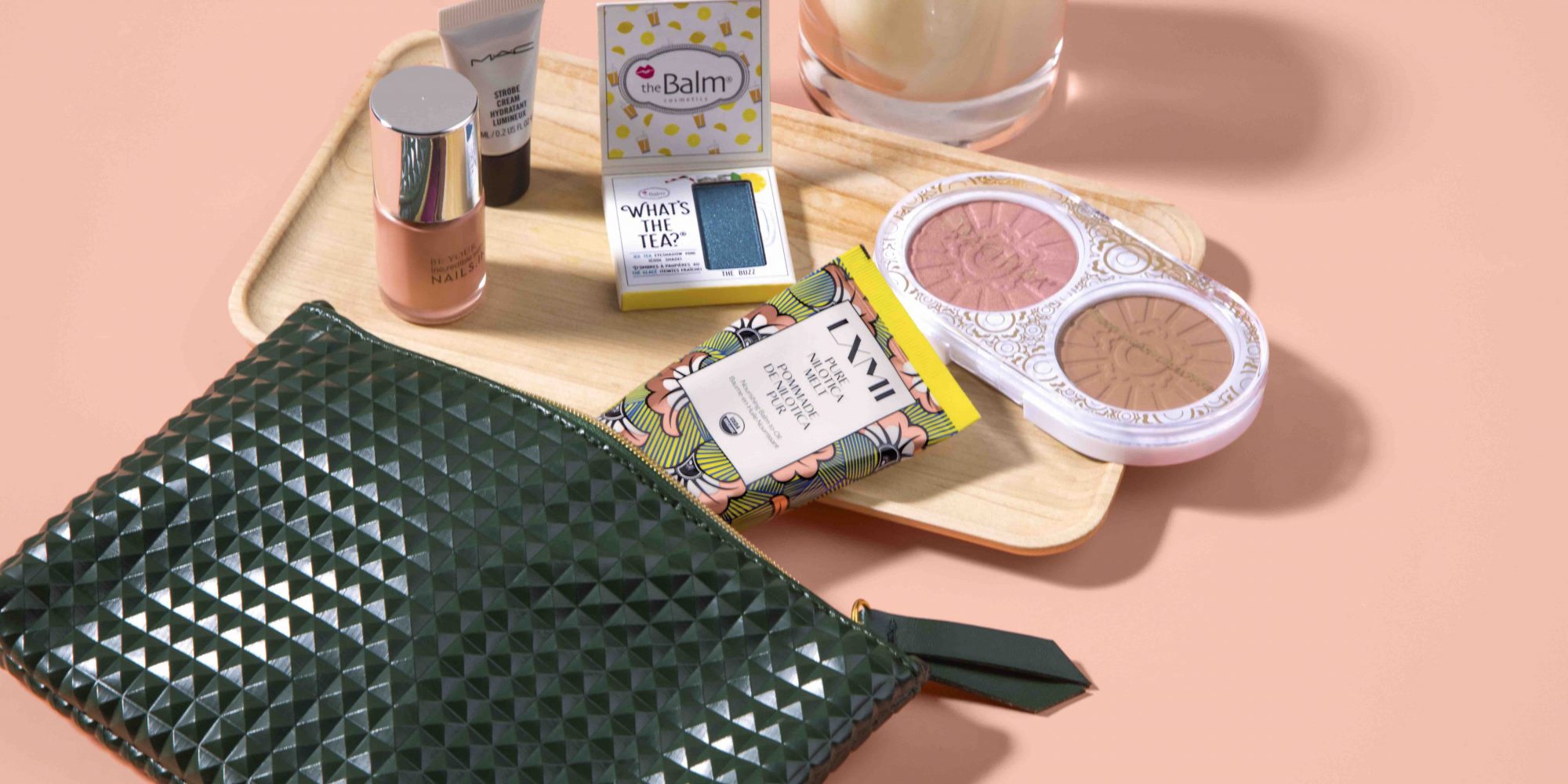 An Inside Look At The Making Of Ipsy's Glam Bags
Four years after its founding in 2011, a Women's Wear Daily article described Ipsy as "low on the beauty-box radar screen." Today, Ipsy certainly isn't low on any radar screen in the beauty industry. While Birchbox and FabFitFun contracted with large-scale layoffs in February, Ipsy has been expanding and, today, is the largest beauty subscription player with over 3 million active subscribers and 300 brand partners, including rising indie beauty stars Yensa, Thrive Causemetics and Kinship. In 2019, Ipsy surpassed $500 million in revenue, up from $100 million five years ago. Globally, it's shipped more than 1 billion products and amassed some 160 million product reviews. Last month, Ipsy kicked off a campaign celebrating its 100th Glam Bag, the monthly package of samples, with giveaways and exclusive offerings. This month, its shipments are continuing amid the coronavirus crisis and delivering beauty products to people when many can't pick them up at stores. To get a glance at how Glam Bags come together, Beauty Independent spoke to Emine ErSelcuk, a beauty industry veteran who joined Ipsy in January as SVP of merchandising, about hunting for brands, influencer marketing, the return on investment of beauty box participation and important data points for vendors to consider.
Tell us about your professional background.
I've been in the beauty business for 15 years. I eat, sleep and dream beauty products. I'm so curious about everything. I want to know who is shopping, where they are shopping, why they are shopping. Ultimately, I'm always trying to think about how beauty evolves and what it becomes in 3 years, 5 years, 10 years. So, as I think about business strategy, I'm really trying to think about what's next and what's going to be the most relevant for the customer experience.
I was fortunate to start with Bare Escentuals in the very early days, and I worked with Perricone MD, Kendo and Estée Lauder brands in their specialty channel, which was the smallest at the time, but the fastest-growing. When I worked at Kendo, I developed the international business. Most recently, I was with Morphe building out their multi-brand platform, which is called The Fam. Before I left, we added 30 brands, and we were creating the retailer of choice for gen Z and millennial consumers. I've been very fortunate to have experiences with different geographies, and at brands big and small. I am now tapping into relationships I have within the brand community.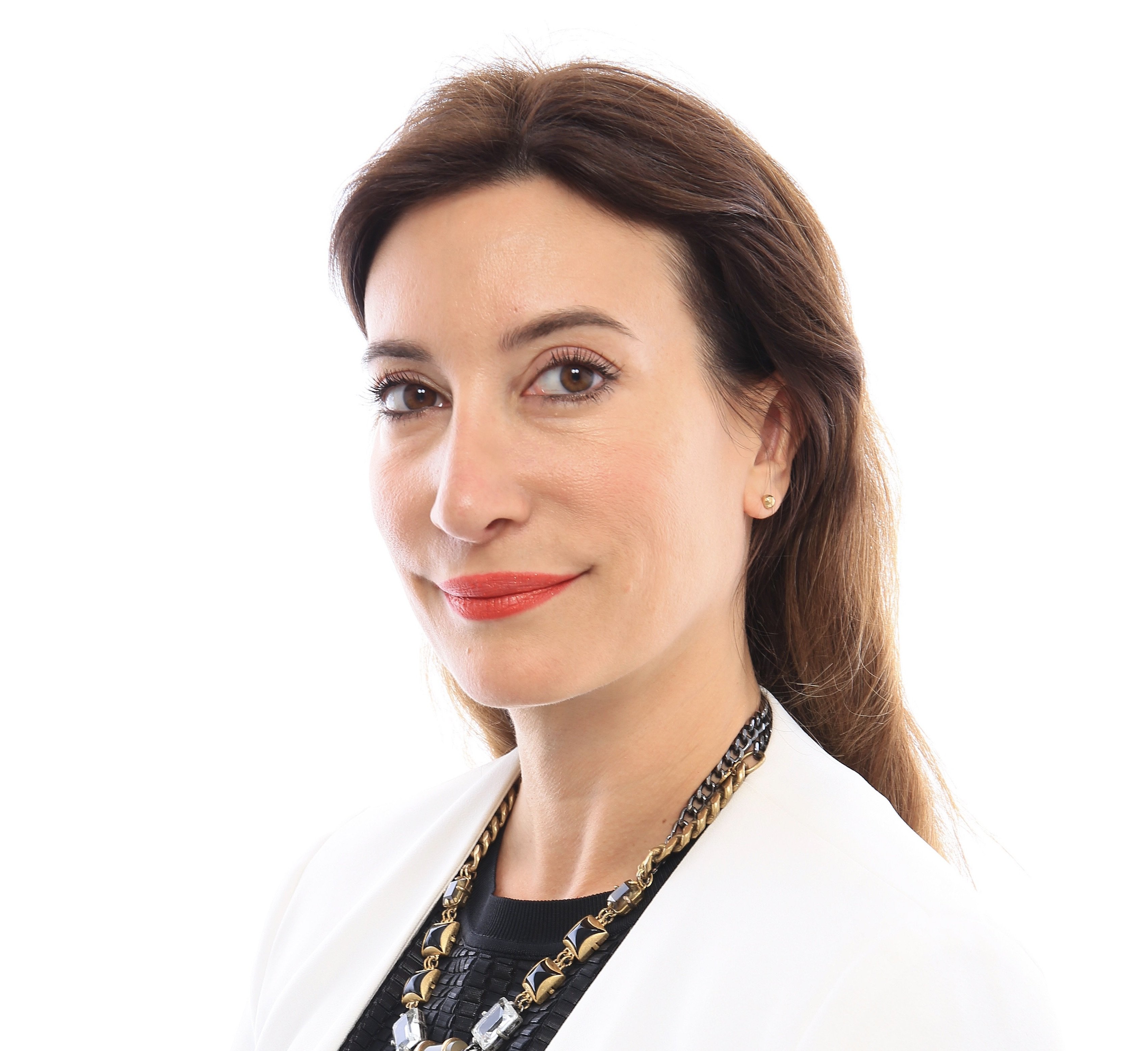 Why did you decide to join Ipsy, and what does your position entail?
I think we have a unique point of view and are incredibly relevant to an active, engaged community. We should become the marketing arm of choice for small brands, big brands and potentially even retailers. There's an enormous opportunity to build on the platform we have and ensure we're providing the best experience for our members and community, and delivering a strong ROI to our brand partners. My role is overseeing merchandising and brand partnerships. It's really about what goes into the bag and the various offers we do, working closely with brands to deliver value and select the right brands for the community, really understanding what our members' needs are and what they are the most passionate about, and ensuring we are delivering to them in a compelling way.
What are the various opportunities that brands can participate in?
We have three different subscription services based on the needs of our community. We have the Glam Bag, which is $12 a month, essentially two cups of coffee. It includes five deluxe samples and a themed bag for that month. The value is usually about $50. Then, we have the Glam Bag Plus, which is $25 a month. It's five full-sized products plus a bag, and the value is $125 or greater. We have to be very, very thoughtful about what goes into this offer because we want to ensure members completely love those products because they're spending more and the products are full-size. Our last offering is the Glam Bag Ultimate. It's $50 a month, and you get 12 products plus a bag. The bag is a train case or another interesting vehicle for the products. The Glam Bag Ultimate is for the truly beauty obsessed.
The offers are for different consumer groups, and we're learning a lot more about the two newer groups. Generally speaking, the Glam Bag is about discovering a brand or product you've never experienced or tried. The Glam Bag Plus is about delight, and the Glam Bag Ultimate is a bit of both discovery and delight. We ran a couple of focus groups recently on the Glam Bag Plus. It's a consumer that has a higher disposable income, although there is some overlap because our consumers love samples. The average age is around 32, and the Glam Bag skews younger, but we are really still learning about the customer in each segment.
Participating in a large subscription box program can be risky for an emerging brand. How do you help diminish the risk brands take on?
We really try to customize programs for brands and be thoughtful about their financial situation to find a product that feels like a hero for them, but also that they can afford to produce at a price we can pay. We want to be fiscally responsible for us and them. We want our business to be sustainable, so we can grow with the brands. In some cases, we can help guide them with the manufacturing. We can adjust quantities based on the needs of the brands and our needs, so they can participate.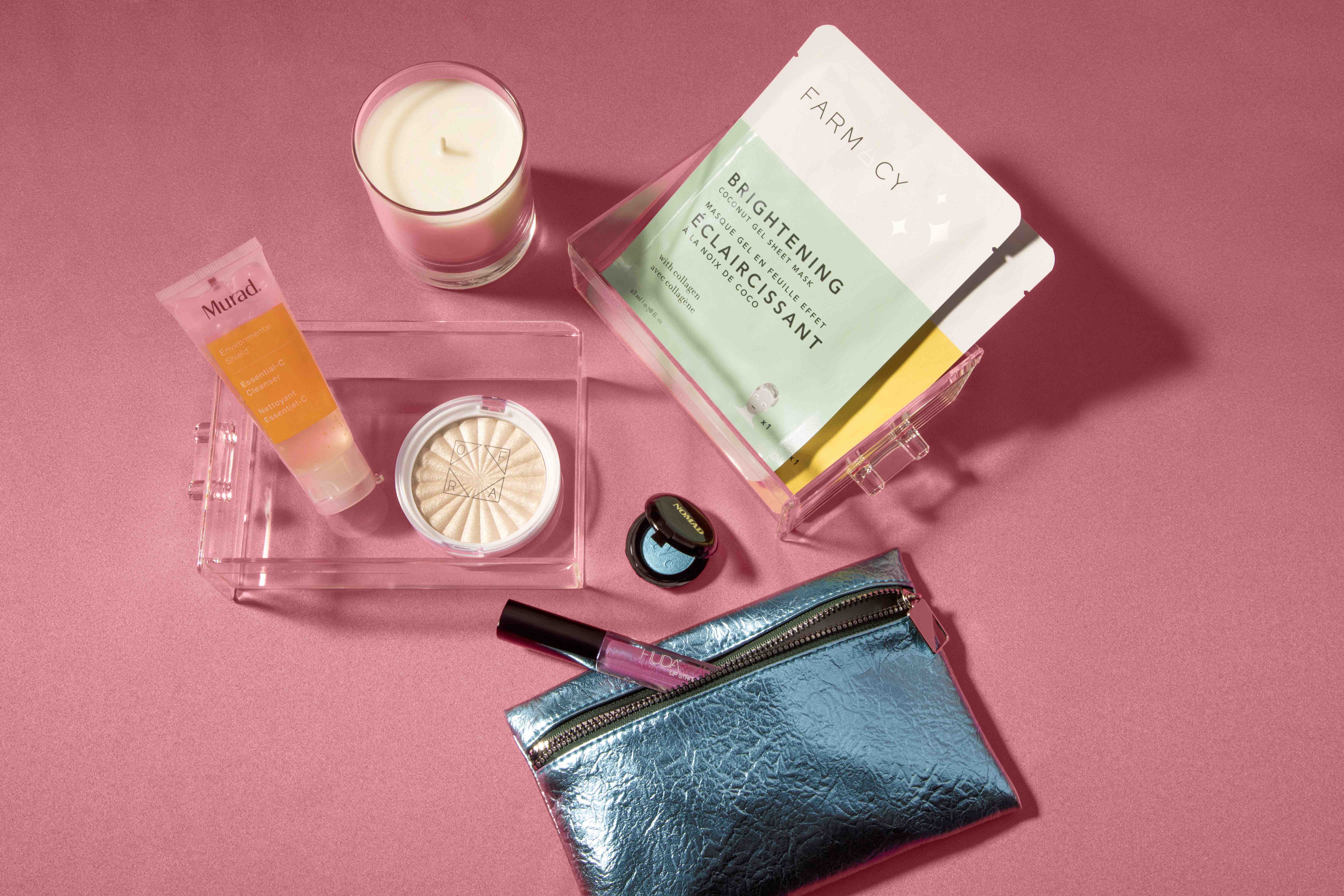 What's your brand search process like?
Everything always goes back to our community of 25 million-plus. They are very active in ratings and reviews. We get a lot of feedback from them, and we survey them. We are on social media all the time looking at the trends, and the products and brands that seem to be resonating. One of the things I like about social media is you find out quickly what people love and don't love. We also use traditional information sources like NPD to understand what brands have upside opportunity.
We are product people, too. We are out there trying new things. If a brand has a compelling story and an interesting brand founder that we think is a rising star, but maybe doesn't have a lot of awareness, we love to get in on it early. We have an active, engaged subscriber group of 3 million members and, if they really believe in a product, even if it's not well-known, the delight factor can be really high. It comes down to the merchandising group to make the right selection of the right products and combinations of them in each bag.
What trend in the market have you been following?
Skincare is on the rise. It's about gorgeous, glowy skin and looking like you woke up that way, which isn't the reality for most people. There are a lot of products that bridge skincare and color that deliver that glowing skin that everybody wants. At the end of the day, Ipsy is not so much trend-driven because we use the data points that we get from our customers. Some customers are very interested in trends, and other customers aren't. When they enroll in the program, our customers give us information about what they are passionate about in terms of categories and sub-categories. If color is down and skincare is up, we are in a really strong position to flex the business because we represent multiple categories and subcategories, and can shift to what our subscribers want. Ipsy is not only the largest subscription business, but it also customizes. We can really utilize the data to deliver the best possible experience for our subscribers.
How does the customization work?
We collect a lot of data on the customer. We have the survey that you fill out when you enroll and, at any time, you can go back in and give us better information. We have over 500 data points that we collect and that allows us to really personalize the member experience. We have over 10,000 different variations of bags that go out based on the attributes we collect data on. We can be thoughtful about each member and what he or she is most interested in in terms of the products that we have available. We call the tool that tabulates the 500 data points and gives us a customer profile Ipsy Match. We are really looking to deliver products that are specifically the most compelling for a particular member.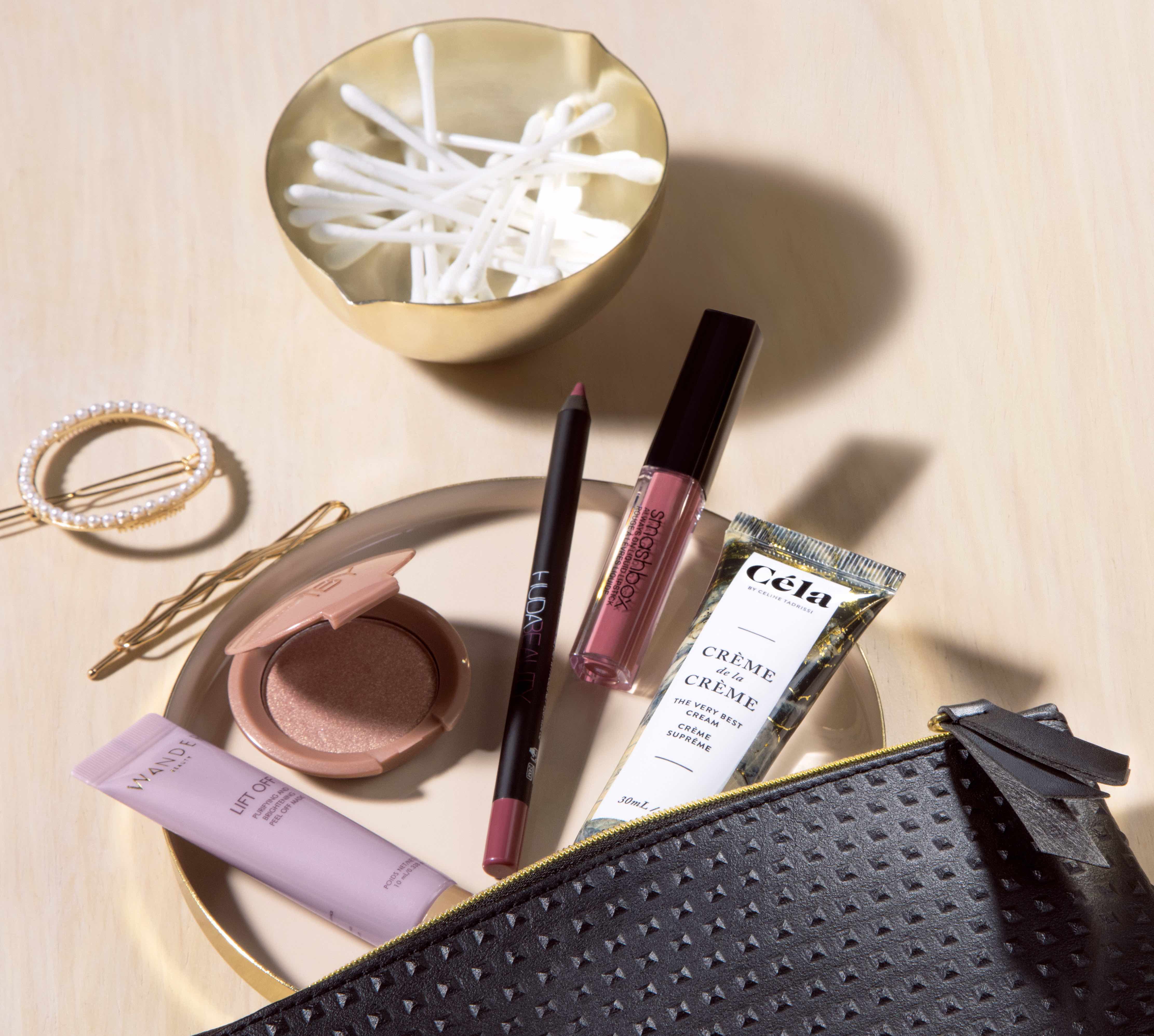 You see a ton of indie beauty brands. What stumbles do you see them making?
Everyone thinks they have a clear point of difference, but they actually don't. A great example is CBD. I don't know if the demand is going to meet the development. I went to IBE and so many brands have a very similar story. [IBE and Beauty Independent are owned by the same parent company, Indie Beauty Media Group.] They are really trying to lean into gen Z or they are really trying to lean into clean. Those things are important, but they are not enough of a differentiator. I often go back to brand founders because, if they are charismatic and have a meaningful relationship to why their brands were created, you can get a sense of whether they're going to be rising stars. If you look across the entire industry, which we are in a good position to do, the outliers do stand out.
As merchants, we have to be really smart about the ones that feel the most exciting that are really going to resonate. The best merchants in the world take data points and, then, have a strong instinct about what is going to relevant. Sometimes, it's a unique distribution strategy or go-to-market strategy that compels a brand to be successful. At Bare Escentuals, the product was really unique in terms of having essentially five ingredients and delivering on the promises of what it was intended to do, but it also had a unique distribution strategy with infomercials and QVC.
What data points should brands consider when evaluating Ipsy participation?
What's so incredible is the eyeballs. Our value proposition first and foremost is the ability to activate our community of 25 million to bring awareness, engagement and new customers to a brand. We can target certain demographics. If they want to target someone who is passionate about skincare or concealer, we can help them do that, and customize the program to what the brand is looking to accomplish. We spend a lot of time planning out key objectives for the brand to customize the program for them. Sometimes, it's about increasing wallet share. A brand may be launching new category or subcategory, and we can help introduce that. Conversion is also an element we can support. After a program, we give brands a recap of its impact that covers how many new customers we brought to the brand and product, what kind of awareness did we build via social, and what kind of conversion did we drive back to the brand.
We're confident that, if we feature a brand in our bag and reach the count the brand can work with, it is going to see a lift in terms of the return to purchase and awareness. Awareness is a little harder for us to measure directly. We can obviously measure content, social views and media value, and anything that comes to Ipsy Shopper, our e-commerce arm, but anything that goes back to the brand directly, we rely on the brand to confirm that. Sometimes, the halo for brands is for a specific product and, sometimes, the halo is overall.
In influencer marketing, the micro-influencer has become more important. What's your take on the shift?
The industry trend is moving from macro to micro. That is not necessarily our position. We still feel that the macro is relevant, but we feel the micro influencer is important. We have 8,000 digital content creators from nano to mega that are a part of our community, and that's powerful for brands. We are trying to engage on the channels that are most meaningful to beauty. YouTube and Instagram are, and TikTok is fascinating and on the rise. We are developing a plan there, too.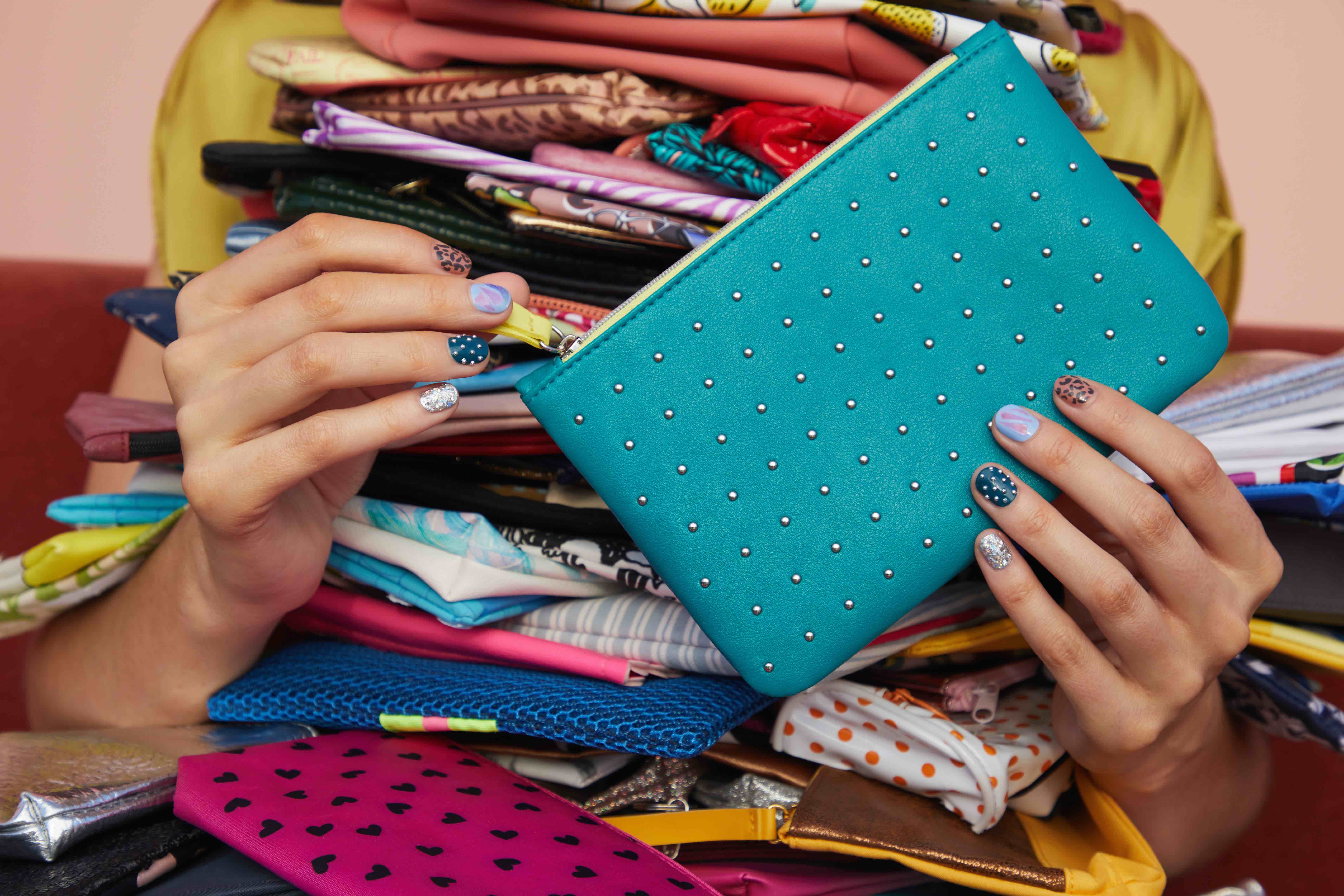 Last year, Ipsy released its first in-house brand, makeup brush specialist Complex Culture. What role do in-house brands play?
It allows us to personalize even better. As you can imagine, when we are working with other brands, we don't always know exactly what we are going to get. We are also trying to meet the brands' objectives focusing on a product or category that is meaningful to them. In order to curate effectively and personalize to our members, having some of our own brands to develop subcategories and categories that we may not have through our third-party brands gives us more flexibility. That is really critical, and we are able to use the data we get from our customers to address unmeet needs.
Ipsy has flourished while other beauty subscription services have floundered. Why?
We have been very fortunate to be profitable form the very beginning. So, we are very careful and fiscally responsible to ensure we're not just here for the short run, but that we are a sustainable, healthy and profitable business for the long run. We are very thoughtful about the buy to ensure we can afford what we're bringing into the mix. I don't want to speak to what other subscription services are experiencing, but the personalization element for us is incredibly meaningful because we can consistently deliver what the member is looking for.
I do think it's a complex business. We have over 300 brand partners. The lead times are pretty far out because, if a company is going to manufacture a million samples, that's a tall order. Our year is essentially booked, but we have enough flexibility to curate the bags effectively to have the right products at the right times for the right members.
What areas are you exploring for further expansion?
I'm a super excited about more storytelling and curation, more education and content suited to the brands and, frankly, better navigation for the consumer. We are really hyper-focused on what is most meaningful to brands. I've been meeting with them and really listening to them because it's so incredibly important to our business model that we are delivering on the objectives of our brand partners.