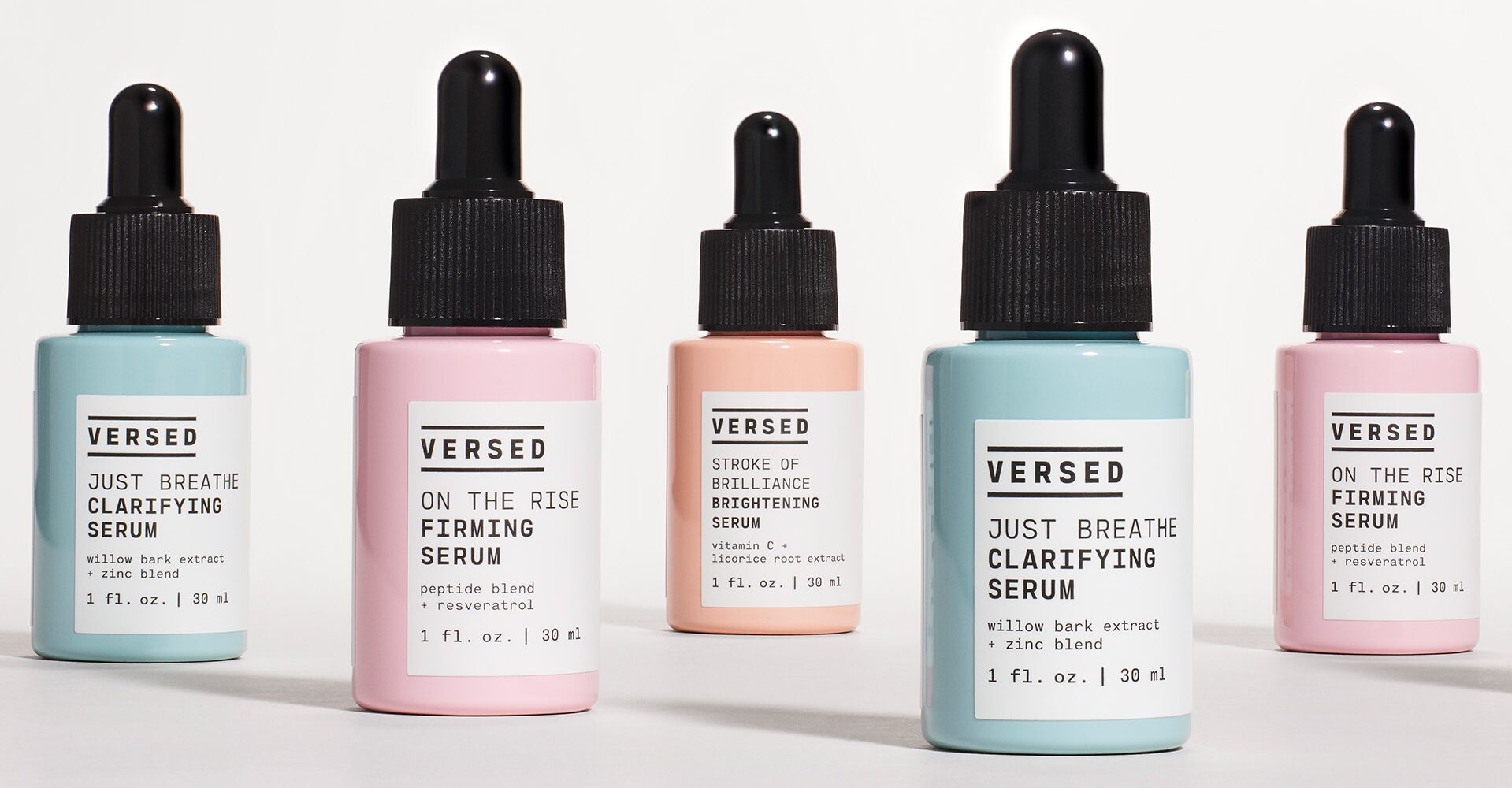 Inside The Retail-Focused Distribution Strategies Of Lime Crime, Versed And Merit
Tengram Capital Partners-owned Lime Crime, and Merit and Versed exemplify contemporary thinking about omnichannel distribution in the beauty industry with anchor retailers at the core. To learn about how they're building their businesses at retail and outside of it, Beauty Independent enlisted Andrea Blieden, CEO of the former, and Mike Giordano, COO of the latter, for last week's In Conversation webinar. They discussed defining profitability at retail, the difficulties of branded stores, the impetus for product development and shifting direct-to-consumer dollars.
Resource Allocation
Balancing DTC channels and retail is no small feat for any brand, even brands with larger coffers like Lime Crime, Versed and Merit. "It comes down to having a good understanding of what our returns on ad spend are or just what our returns on overall marketing are to the extent that we can quantify it," said Giordano. "You have to be nimble enough to move according to your overall needs, but really move according to where your returns are."
Primarily an e-commerce-driven brand before the pandemic, Lime Crime has since slowed the pace of its spend on DTC distribution as the cost effectiveness of digital marketing has plummeted. Instead, the makeup and hair color brand is focusing on its retail relationships with Ulta Beauty, Target, Walmart and Sally Beauty. 
"I wouldn't say we've turned off the tap on investing in e-comm. That will never happen, but our acquisition dollars aren't being invested there at the same rate now," said Blieden. "But, that being said, I'm seeing a much higher return in our Amazon marketing efforts now than in Facebook or Instagram. So, I'm even flipping my e-comm channels sometimes with how and where I'm investing money."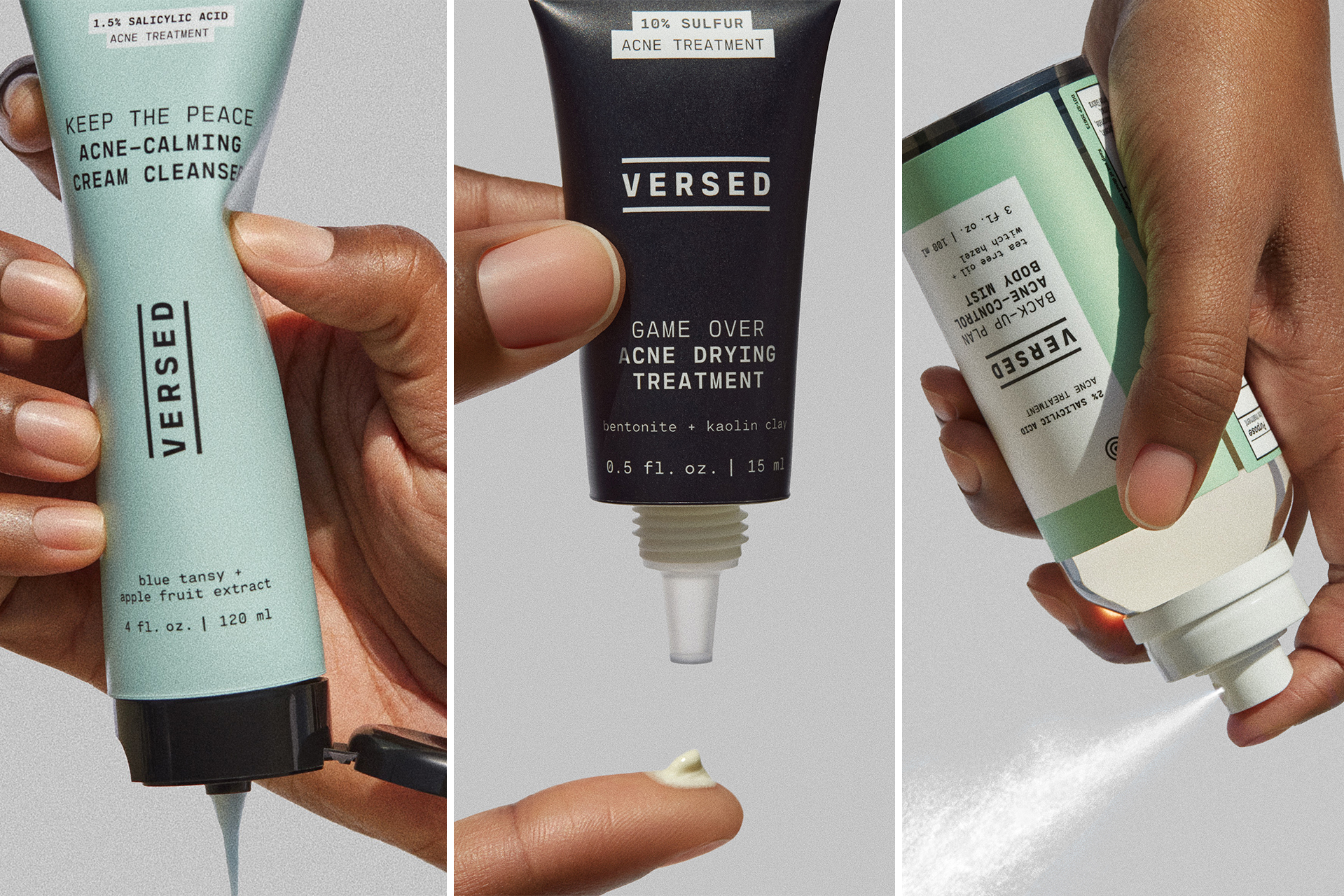 Retail Presence 
Giordano described Versed's and Merit's retail strategies as "narrow and deep." Versed is available at Target, Walmart, Shoppers Drug Mart, and Boots; Merit is available at Sephora. Rather than a broad one, a narrow approach allows for greater collaboration between the brands and retail powerhouses, he emphasized. "We want our dollars, our focus, our execution to really be driven off these singular retail partnerships," he said. "You're able to do more and you're able to be known for it in the consumers' eyes, so to speak."
For retail partnerships, he added, "You do have to have enough infrastructure to really break out the numbers and understand what the overall channel looks like. If it's a new channel or new retailer for you, what it's going to look like from day one is a far cry from what it's going to look like at month six and month twelve, if you get there. So, understanding that progression, and mapping that out against your own internal balance sheet, how much runway you have, and where your focus areas are from an overall company standpoint should lend itself to how much you're willing to spend on that channel."
Brokers and distributors play critical roles in assisting brands with retailers, particularly mass retailers. Lime Crime's Walmart broker has facilitated savings on chargebacks, according to Blieden. "You really learn how to navigate the Walmart system operationally with the buying teams," she said. "I would never have tried tackling that channel without having that expertise."
Profitability
To Giordano, profitability at retail is all about nailing down the contribution margin. A fundamental aspect of break-even analysis, the contribution margin measures how a particular product contributes to the profit of a company after variable costs have been deducted.
"We define it as your sales after you take out your discounts, your cost of goods, and the cost of shipping it to the end user or retailer," said said Giordano. "Then, what is the dedicated spend for that channel or that retailer? It could be an endcap in store. It could be a sampling program, GWP, etc. If you're able to attribute that spend specifically to that channel, and then you add it all up or subtract it all out from your gross margin, you get to that contribution margin level. That's how I'm measuring profitability as it relates to that specific channel." 
While retail relationships aren't typically instantly profitable, a brand's wholesale business should be fueling profit, explained Blieden. "I always try to break even from the start and then build profit into year one of a retail relationship," she said.
Product Launches 
Lime Crime prefers to test product launches on its DTC channel first before introducing them to retail. Blieden advises brands to not let retail buyers unilaterally dictate their product development cycle. Early on in Blieden's about 2-year tenure at Lime Crime, the brand had to eat the cost for 80,000 units of product that never ended up launching at a retailer after a buyer left the retailer at the outset of the pandemic. 
She said, "You should certainly take a buyer's feedback on board, and perhaps work with them to enhance a product or come up with a cool retail strategy and marketing plan for a launch, but do not develop products solely because a buyer in an office told you to do so."
Although Versed and Merit occasionally test newness on their DTC channels, both brands prefer to unveil launches at retail. According to Giordano, the brands balance consumer and buyer feedback in determining product development. 
He said, "The retailer's always going to have a really strong perspective as to what's to come, what to focus on as a brand, but also what else is going to happen in the market that you can't see? What are other brands going to do? What are the other moments in time we should be aware of? So, you do have to take in their perspective alongside your own community."
Branded Retail 
A former GM of The Body Shop and VP of brand and retail marketing at Kiehl's Since 1851, Blieden knows a thing or two about running branded stores. Between rent, labor and other expenses, the model can be extremely cost-intensive. Unless a brand is able and willing to invest in opening a large fleet of stores, it's not usually profitable.
"For a brand like Kiehl's or The Body Shop, you can potentially get to a more sustainable profitable model when you're looking at something like 50-plus stores," she said. "But for smaller brands, it's extremely tough to operate a freestanding store model. It requires a totally different team with a different skill set."
Blieden said Lime Crime would only consider opening a branded store if it offered more than a traditional browsing experience. "Perhaps if it was built around some sort of hair-dye experience," she said, referencing the brand's hair color business that boomed during the pandemic. "It would have to be almost a salon-store hybrid."