Don't Hide Your Brand's Flaws And Other Invaluable Advice From Top CPG Investors
It takes more than a good product and robust social following to convince beauty backers to write massive checks, according to three leading investors. Those investors—Catharine Dockery, founder of Vice Ventures, Larry Kahn, founder and managing partner at Beechwood Capital, and Elizabeth Galbut, founding partner of SoGal Ventures—participated in Beauty Independent's In Conversation webinar on Wednesday, during which they emphasized the importance of passionate founders, and coordination between founders and investors to reach collective objectives. "We want to create something that allows us to see a growth curve, to have momentum in the next round of funding," said Kahn. Here's a look at what he, Dockery and Galbut shared in the webinar.
Larry Kahn, Founder and Managing Partner at Beechwood Capital
Overview: Beechwood Capital invests in growth- and venture-stage consumer brands. Its categories of interest are beauty and personal care, food and beverage, and retail. Beechwood Capital invested in Tatcha, a skincare brand inspired by the ancient beauty rituals of Japanese geishas, in 2015, when it was generating less than $10 million in annual revenue. Tatcha was acquired by Unilever in 2019 for a reported $500 million. Prior to starting Beechwood Capital in 2011, Kahn worked with his father Jerry, founder of The Holmes Group, to build the home environment product company into an $800 million business and sell it to Jarden Corp. for $660 million, and was a partner at Ogilvy & Mather Worldwide.
Portfolio snapshot: Kosas, Banza, Once Upon a Farm, Flying Embers, Violet Grey
Criteria and interest: Initial checks usually run between $3 million to $5 million, but Beechwood Capital will invest as little as $500,000 in companies. Kahn seeks brands disrupting or instigating space in a sizable category with the ability for major growth. However, the most important elements he considers are founders and their visions. "It's really having a mind share and an understanding of where that founder wants to go with the business because it's a crazy path through seed series, A and B raises," said Kahn. "My goal is to find that path together."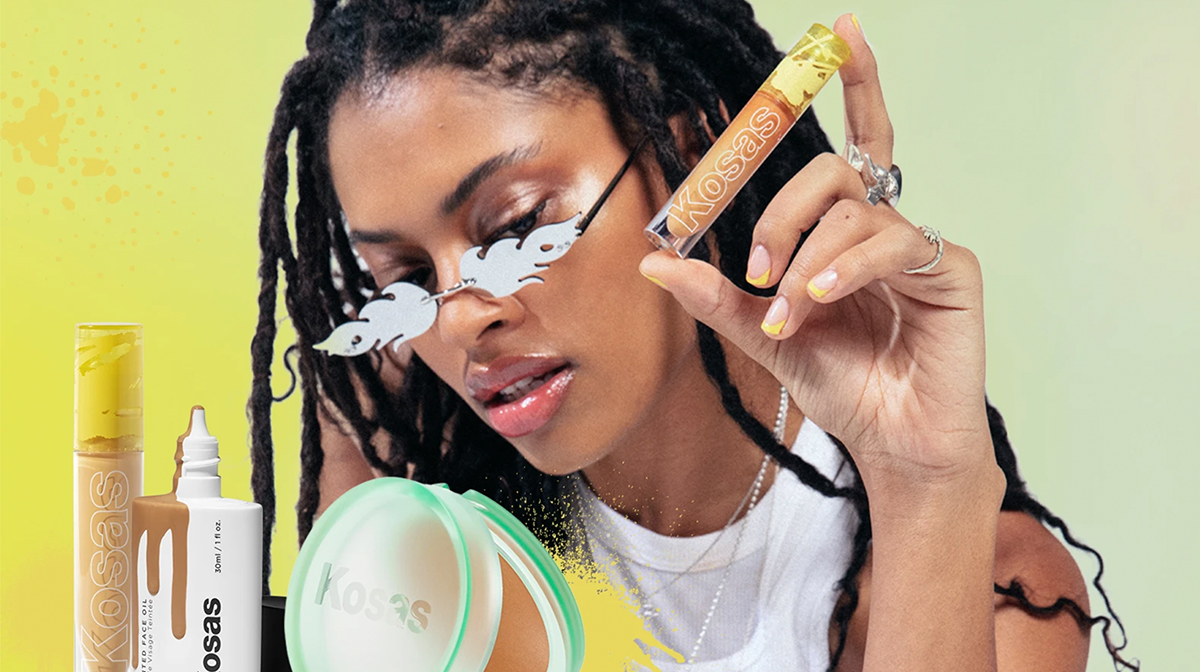 Best practices: Kahn asserted the best partners are ones that are honest about the good and the bad. "Don't hide the flaws in the business. We want to hear the blatant honesty and the ways that we can help support," he stressed. Kahn is compelled by brands that can truly and succinctly pinpoint their differences, the potential of the market they're going after and where they fit into that market. In particular, Kahn said he wants founders to be able to answer the question: "What is success to you? Everyone has different answers, but that's one of the most important things we connect on."
Catharine Dockery, Founder of Vice Ventures
Overview: Dockery started her career at Citi selling high-yield tradable bonds before becoming an early member of the M&A team at Walmart vetting direct-to-consumer brands for transactions. Last year, she shifted to Vice Ventures, which concentrates on investing in companies specializing in "bad" industries. While interviewing with traditional consumer venture firms in the past, Dockery continually brushed against their vice clauses. Most investment firms steer clear of investing in alcohol, nicotine, sex and cannabis companies, but her seed-stage venture capital fund is dedicated to them. 
Portfolio snapshot: Recess, Lucy, Maude, Indose, Players' Lounge
Criteria and interest: Vice Ventures looks for strong brands backed by intellectually honest founders, which Dockery said is incredibly important when investing in heavily regulated categories like spirits and CBD. Vice Ventures generally doles out checks of $100,000 to $1 million. In about a year, 2,000-plus companies have pitched the firm. Dockery is excited by innovations in the industries Vice Ventures supports. For example, she mentioned techniques deriving nicotine from tomatoes. In the alcohol segment, where Diageo picked up Casamigos in 2017 and Bacardi acquired Patrón Spirits International in 2018, the tequila niche may be tapped out, but she still feels there's room to explore. Dockery said, "Everybody's chasing another billion-dollar exit."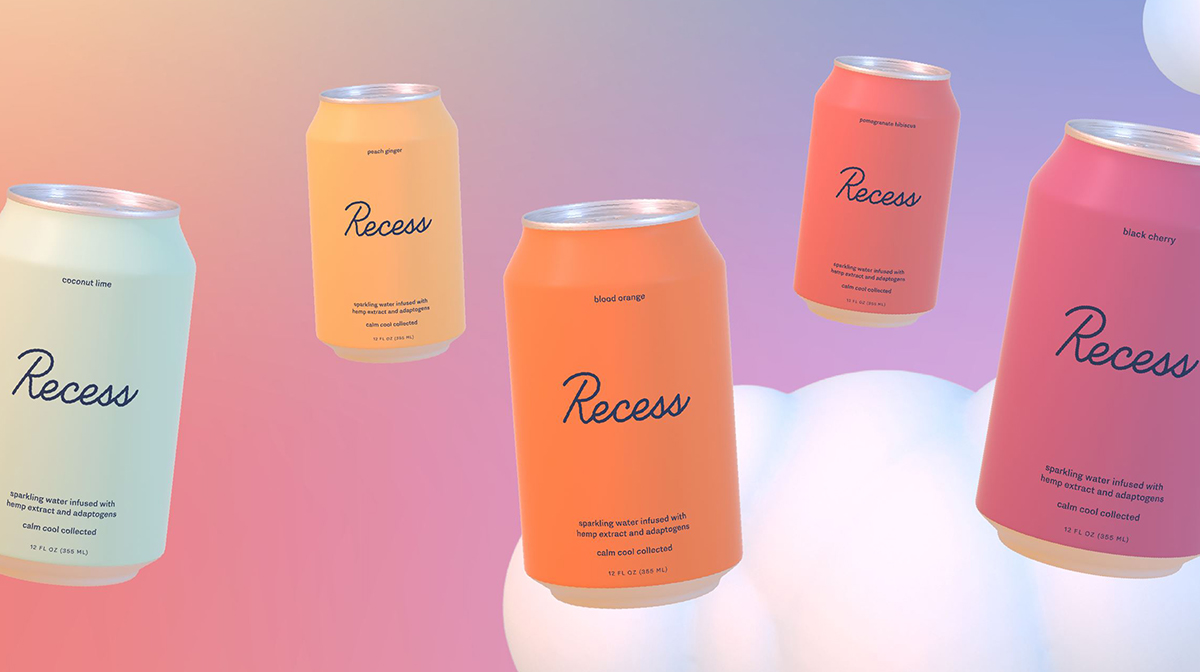 Best practices: Misspelling Dockery's name is a sure ticket to her deleting a startup's email—and it happens frequently. She recommended founders to pay attention to detail the moment contact begins. Firms are flooded with opportunities and use any excuse to weed out brands. Highlighting meaningless or vague data points also won't get a pitch far, said Dockery. "That pisses us off," she declared. A thoughtful, yet concise pitch is helpful for getting a foot in the door. Once a startup has met her criteria, she strongly advised against it putting pressure or deadlines for getting a deal done because so much due diligence goes into sealing a deal. Similar to Kahn, Dockery insisted she invests more in leaders than products. She said, "A product will usually change from seed to series C."
Elizabeth Galbut, Founding Partner of SoGal Ventures
Overview: SoGal Ventures is the first female-led millennial venture capital firm. It zeroes in on startups transforming how millennials and gen Zers live, work and stay healthy. Since 2017, the firm has made over 80 investments. During a conference she attended, Galbut was horrified when an investor admitted he wouldn't hire women nor would he respect their opinions. She pressed on despite the obstacles to women in the VC field and attended a VC program at Stanford University. Angel investor Jason Calacanis was instrumental in pushing her to create the world she wanted to see. SoGal Ventures' limited partners include successful female entrepreneurs, notably Leslie Blodgett, former CEO and executive chair of Bare Escentuals, and Marla Beck, co-founder and CEO of Bluemercury, as well as corporations such as Macy's Inc.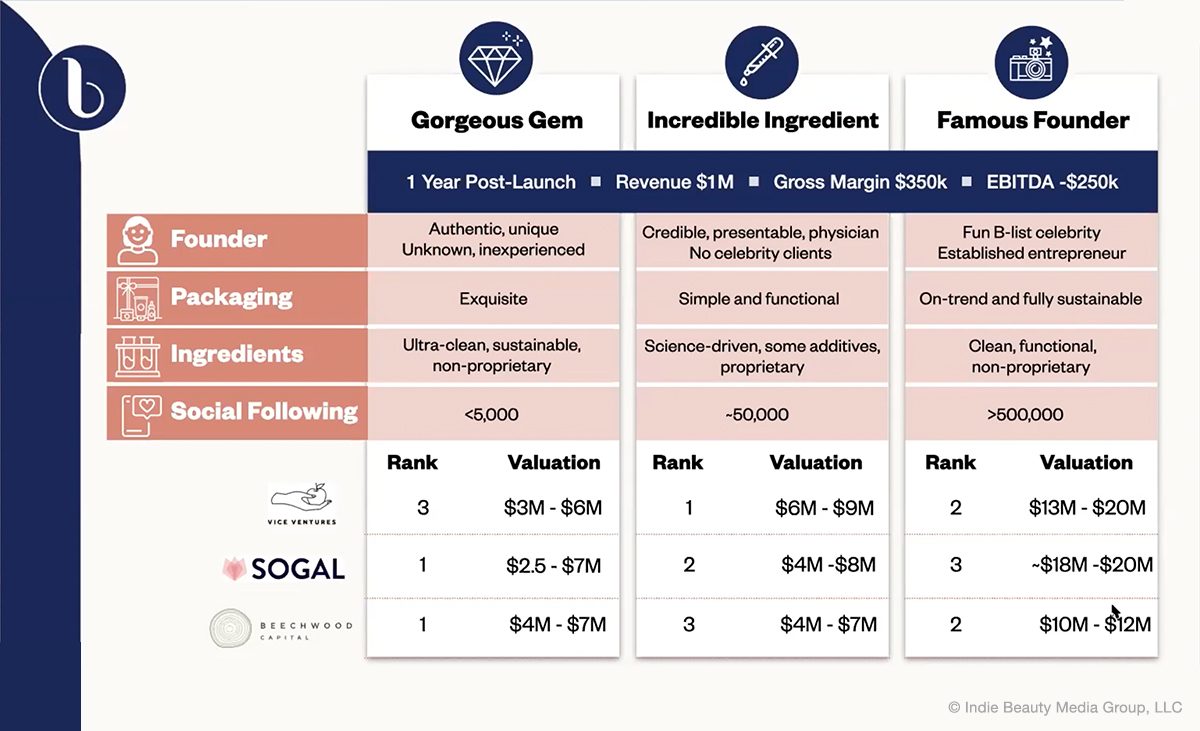 SoGal Ventures is affiliated with SoGal Foundation, a platform with more than 40 chapters on five continents committed to fostering an ecosystem to empower diverse entrepreneurs and investors. "We need thousands more women in the field, raising their own funds, getting promoted within funds because check-writing ability really does impact the downstream investments that are being made," said Galbut. "And there's a lot of research that, when women write checks into women led companies, outcomes are actually better."
Portfolio snapshot: Function of Beauty, Everlywell, Ceremonia, WinkyLux, HelloAva
Criteria and interest: SoGal Ventures' checks typically range between $100,000 and $350,000, and are around $1 million for follow-on investments in exchange for ownership in the single to low double digits. Design- and community-driven brands are focuses for the firm. More recently, it has been incubating brands and acting as the sole investor in pre-seed rounds, practices helping it establish milestones and metrics that startups should meet to be attractive to seed-stage venture capital firms. After just a few months of involvement, SoGal Ventures has been able to increase a company's value 2X to 8X. It enables founders to have less dilution because they're not raising large amounts of money at a very low valuations, which can make financing later in the process difficult.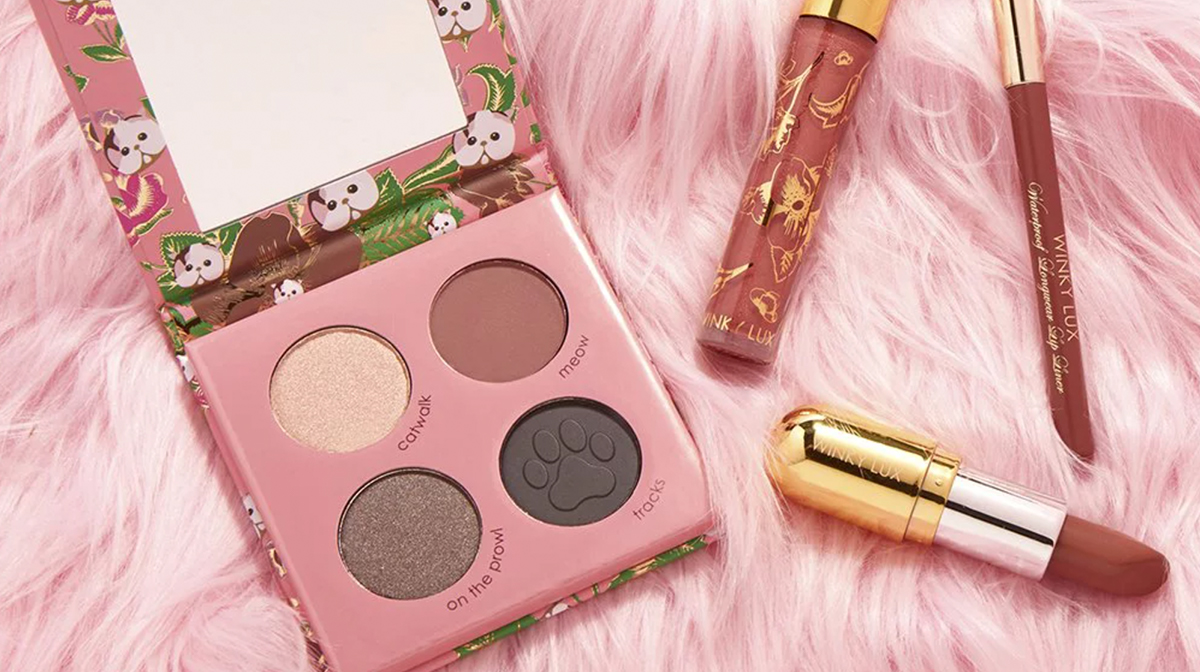 Best practices: This year, SoGal Ventures could receive an overwhelming 20,000 pitches. The firm prizes companies with straightforward pitches. "Any way you can make it easier for me to be a private investigator on you and your company is good," said Galbut. She noted aesthetically pleasing and simple storytelling, and effective bullet points pique her interest. Forgetting to attach a pitch deck is a serious no-no. Galbut said, "You need to be self-aware enough to know that a really good pitch deck helps you raise money faster. If something's helping you do it faster for a higher valuation, that's something that's worth investing in." She suggested turning to free online resources like Canva that offer useful templates. 
When evaluating brands, Galbut considers how much "juice" they're going to need to get to the next level. "It's about finding these diamonds in the rough that can then multiply into multiple diamonds," she said. SoGal Ventures would rather invest in small, unique brands with growth potential rather than generic brands with established social followings or super clean ingredient profiles because those are levers that can be pulled over time.