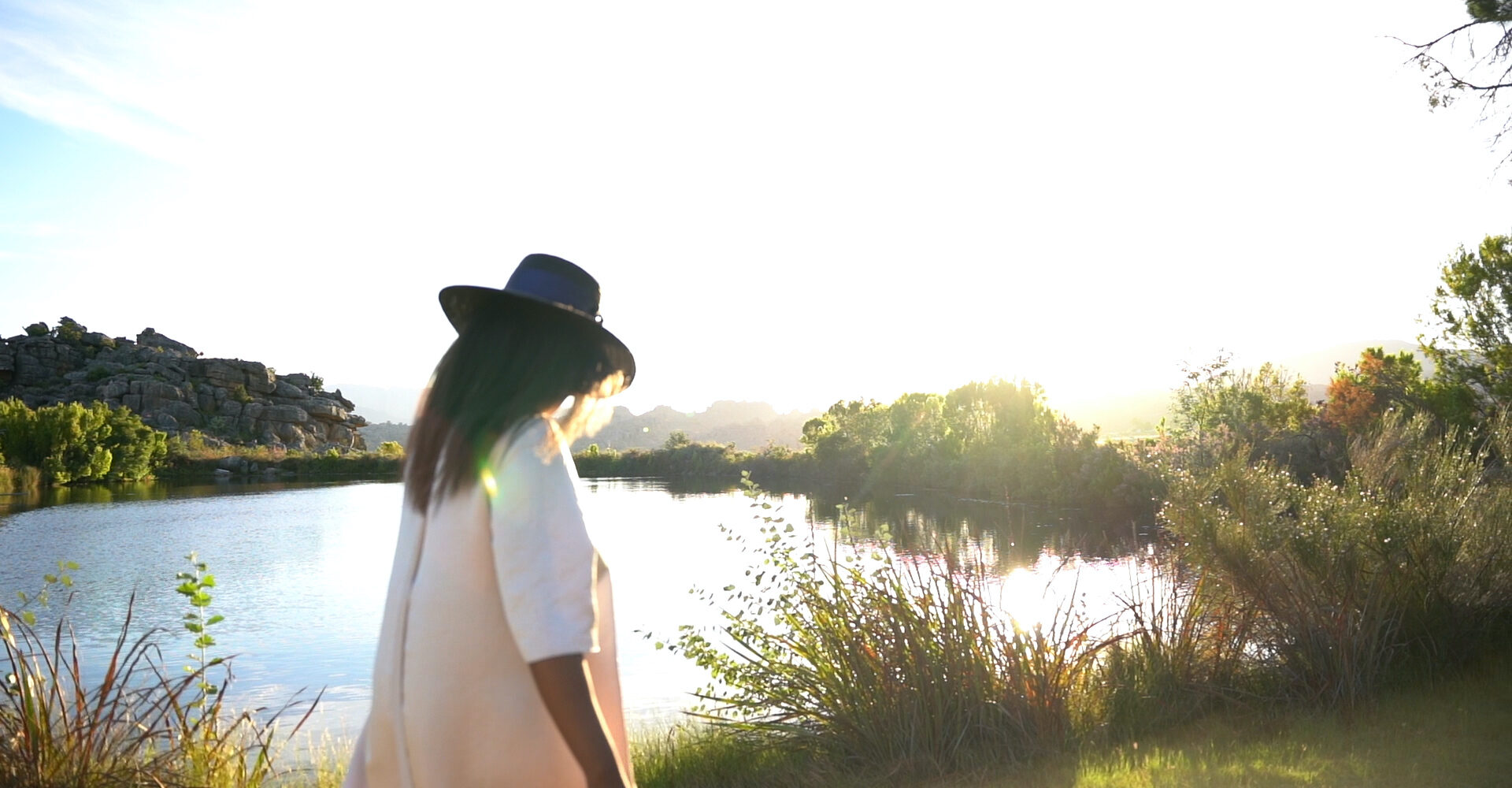 After An Investment From Reckitt, A Complexion Company Becomes San Wellness
Entrepreneur Nomshado Michelle Baca first unveiled her wellness brand, A Complexion Company, in March 2020 with a single offering, the supplement Organic Moringa Oleifera Beauty Superpowder. After two years, one accelerator program (the prestigious Founders' Factory), and one fundraise from and partnership with global consumer goods company Reckitt, Baca has rebranded her company as San Wellness. 
Though Baca and her brand have been through a lot since 2020, including the pandemic and its myriad of impacts, her mission remains the same: to combine African ancestral knowledge with modern science to create products and resources that help Black women have mastery over their health. While wellness has grown into a multitrillion-dollar global behemoth, the industry has mostly been tailored to white women. Baca and Reckitt see a massive opportunity in taking care of the Black women who've historically been left out of wellness. 
"Currently, around 95% of the Black population within the Western world has at least one nutritional deficiency, and how that presents itself is in many different conditions," says Baca, who suffered from a vitamin D deficiency that caused her hair to fall out when she was a university student. "It can be lupus, sickle cell anemia, hypertension, sugar resistance, insulin resistance. There are many conditions in which a micronutrient deficiency can also be a cause of that condition. Because it touches all of these conditions, which are very prevalent within the Black community, I saw it as the biggest need that Black women with their nutritional deficiencies."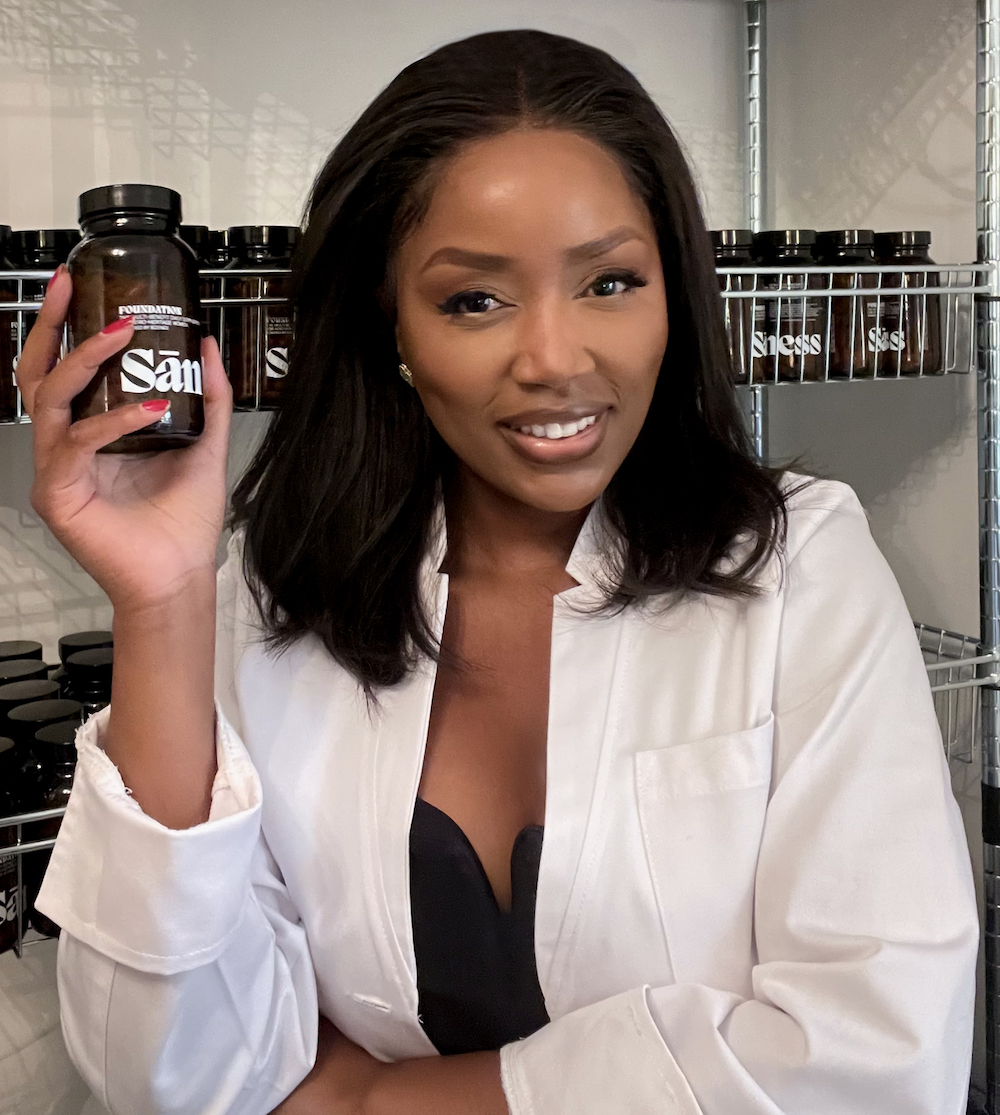 San Wellness's Foundation supplement, a capsule which retails for $56 for a one-month supply, was formulated with the assistance of Reckitt to be the ultimate multivitamin for Black women, differing from those formulated with white women in mind. The formula was guided by work Baca has done with her grandfather, a Zulu native herbalist with indigenous knowledge, examining medicinal plants from Africa and how a Black woman's diet is supposed to change as she ages. 
"This information was distilled into the key nutrients needed within our formulation,"says  Baca. "With a medical nutritionist, we defined the potency that would be needed for each nutrient to provide Black women as close to their genome-adjusted 100% recommended daily allowance. This is what produces the dramatic results our customers experience within three days of beginning their one-month bottles."
Vitamin D is an important ingredient in Foundation, and Baca highlights vitamin D deficiencies underscore the differences in the nutritional needs of Black women versus white women. "A light-skinned individual only requires 30 minutes of sun exposure every day, whereas a person of dark skin requires three hours every day," she says. "Whether it's winter, spring, summer, it doesn't matter. That's how much you need every day. So, it is no surprise that the Black female population has a huge vitamin deficiency."
San Wellness's Reckitt partnership gives Baca access to a wealth of health data it harnessed to perfect Foundation's formula. Omega 3 is another integral part of the daily capsule. The fatty acid is essential for brain function, mood and sleep regulation. "We ensured that we added a medical-grade mega 3 with its own clinical trials," details
Charlotte Schofield from Reckitt's Venture Partnership says the global organization looks to invest in founders like Baca who aim to increase access to better health, hygiene and nutrition.
"We invested in Nomshado because she is pioneering access for the highly underserved black female community to quality, plant based nutrition products that not only speak to African culture, but utilise highly efficacious indigenous ingredients," she says. "We've been connecting Nomshado to experts across Reckitt who have supported the evolution of her proposition, as well as practical support on manufacturing, sourcing and supply chain."
To date, Baca has raised $300,000 from Reckitt's venture fund and angel investors, notably Mervyn Davies, chair of LetterOne, owner of British chain Holland & Barrett. San Wellness has secured distribution contracts with Liberty London, Selfridges and Standard Dose, where A Complexion Company was carried. 
This year, Baca has been focused on improving the customer purchase experience, leading to 600% growth in website conversion, from 0.85% to 6%. To maintain momentum, San Wellness is in the process of raising additional funding. Baca says, "We have built a very efficient marketing engine with a limited budget, and now we are looking for further investment to release three more products which have already been developed and increase our marketing spend to reach more Black women in need of products for their health and wellbeing."