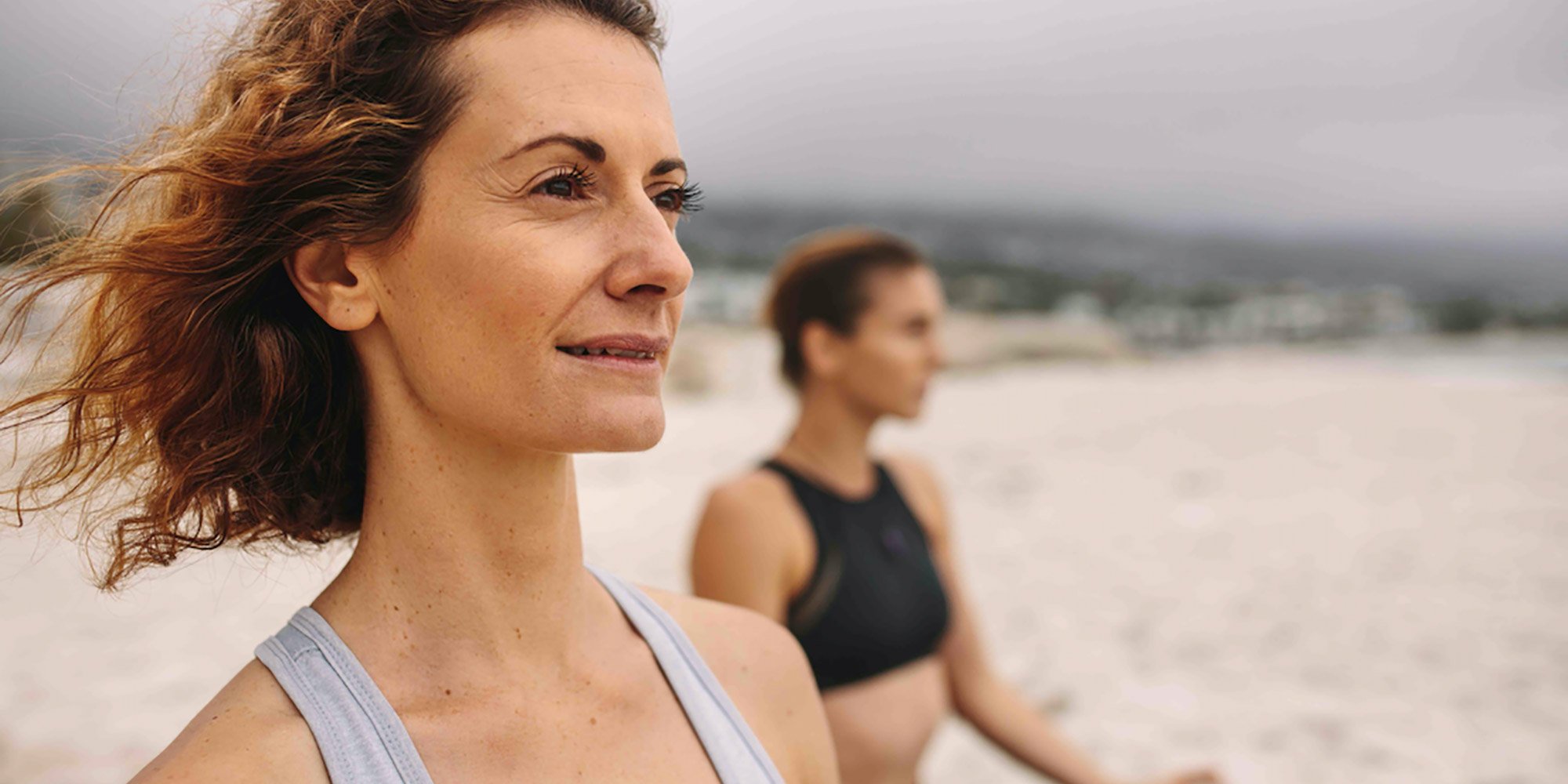 Is The Wellness Industry Really The Diet Industry In Disguise?
Like so many women, novelist and former magazine editor Jessica Knoll has had a tortured relationship with her body. In an article published in The New York Times' Sunday Review section, she recounts her devotion to practices such as cleanses, intermittent fasting and elimination diets to shrink herself to fit a socially-acceptable standard of attractiveness. Knoll legitimized her practices as pursuits of wellness, but she provokes readers to consider them in the context of the persistent diet culture.
"At its core, 'wellness' is about weight loss,'' she writes, continuing, "The diet industry is a virus, and viruses are smart. It has survived all these decades by adapting, but it's as dangerous as ever. In 2019, dieting presents itself as wellness and clean eating, duping modern feminists to participate under the guise of health."
The risks to the wellness industry of conflating wellness and dieting are manifold. In an age in which empowerment is a defining theme, dieting has become a symbol of disempowerment and denigration. If the new awakening holds, wellness brands rise by separating themselves from diet promotors and suffer the closer they get to their problematic progenitors.
To understand the distinction and parallel between wellness and dieting, Beauty Independent asked 17 wellness and beauty entrepreneurs: Do you believe the wellness industry is the same as the diet industry and, if not, how can the wellness industry change a perception that it's just about diets?
Nicole Centeno, founder and CEO Founder & CEO of Splendid Spoon
I do think it is. I agree with the general thesis of this article. The wellness industry, Splendid Spoon included, has an opportunity—I think a responsibility—to change people's relationships with food and break the cycle of pushing more product to promote whatever food-related phobias are on trend at the moment. Great health is too complex to pin on sets of "good" and "bad" foods. Plus, the decision fatigue we face by trying to construct picture-perfect meals at every mealtime results in stress and anxiety which is counterproductive to a healthy relationship with food. Rather, health and wellness comes from the cumulative effect of lots of decisions throughout the year and, while it definitely means more vegetables and unprocessed food, it can absolutely include things like Doritos and hotdogs, too.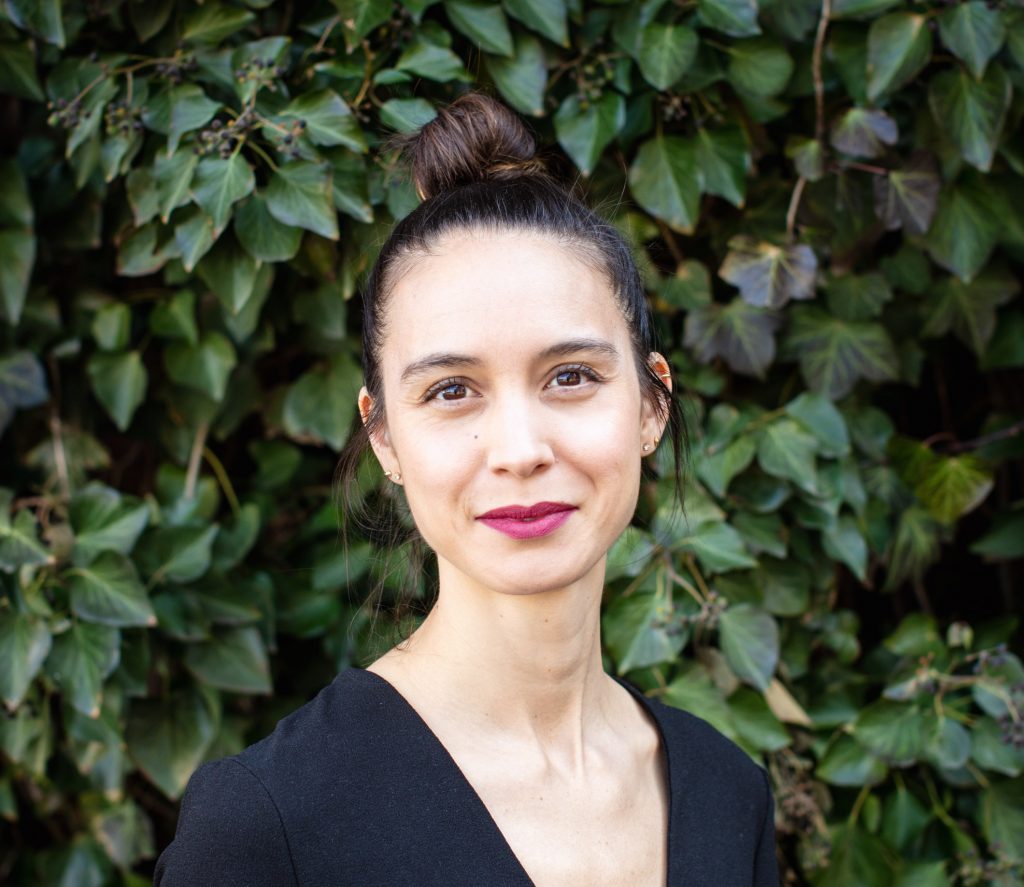 Jules Miller, founder and CEO of The Nue Co. 
The wellness industry sells an unreachable utopia, dictated by rules and restrictions which in turn detaches you from the only real truth, how your body feels in the here and now. Health is about going back to the small, intuitive things in life. Without having to follow a complex set of rules dictated by an "expert."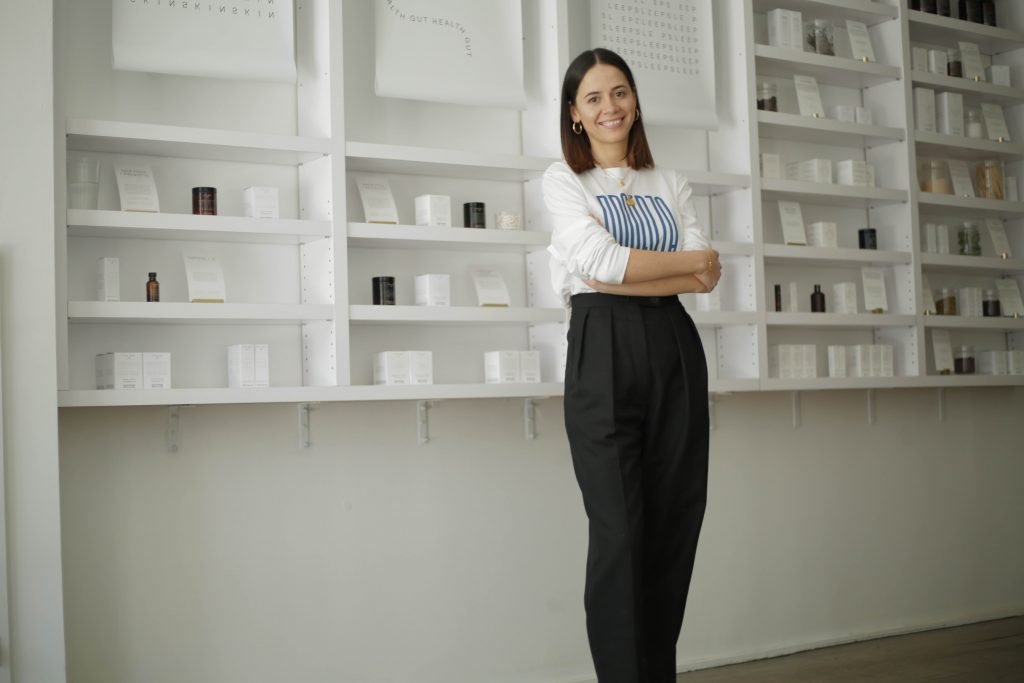 Carla Oates, founder of The Beauty Chef
All brands are different and have different philosophies. However, The Beauty Chef is about helping people be the healthiest, happiest versions of themselves with efficacious products as well as educational content that sheds light on the importance of gut health and nutrition for skin health and wellbeing. We encourage people to eat a variety of nutrient-balanced whole foods (as opposed to dieting), and to engage in healthy lifestyle practices like exercise, relaxation practices (meditation, etc.) as we know that these things have a positive influence on your gut health and overall well-being. We are great advocates of maintaining health and well-being on an ongoing basis as opposed to fad diets or short-term fixes.
Our brand is not about deprivation and dieting. For example, my cookbooks offer delicious recipes, many with healthy twists on traditional recipes. But, instead of refined sugars in our chocolate cakes and brownies for, example, we use dates, pumpkin and beetroot. Delicious recipes that help you feel nourished and that truly nurture your gut health and overall health.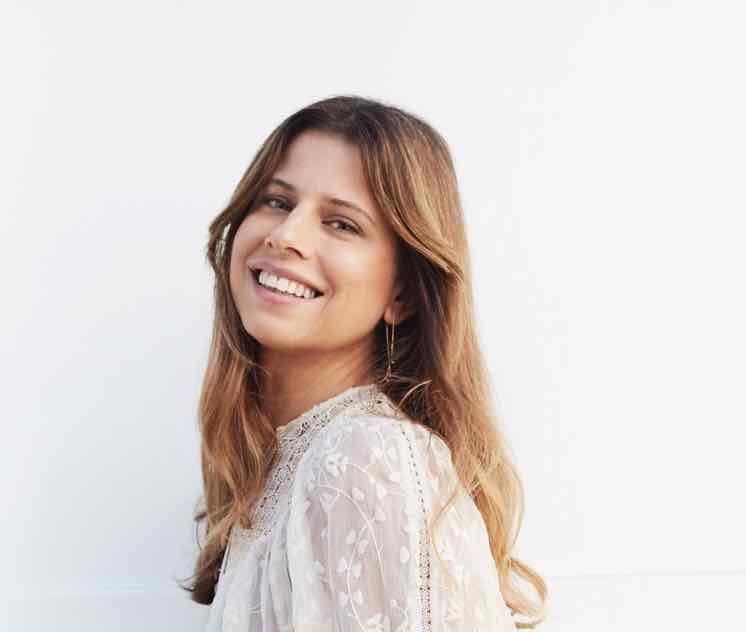 Tonya Lewis Lee, founder of Movita Organics
I do not believe the wellness industry and the diet industry are the same thing. For the past decade, I've expressly talked about the fact that living a healthy lifestyle is not at all about what you look like nor is it about being on a diet. The truth is achieving optimal health—feeling good and being able to live a quality life, hopefully one that is purpose-filled—requires work, physical movement, peace of mind, good food, rest and a community that supports one's healthy choices.
Losing weight can be the by-product of a healthy life achieved through overall wellness. As the founder of a vitamin supplement business, I am the first to say that there is no magic pill. But you can look good, feel good and do good without being on a diet and without caring so much about what size you are if you focus on the concept of how you feel, mentally, spiritually and physically and on not how you look. To me, the wellness industry is about how you feel mind, body and spirit.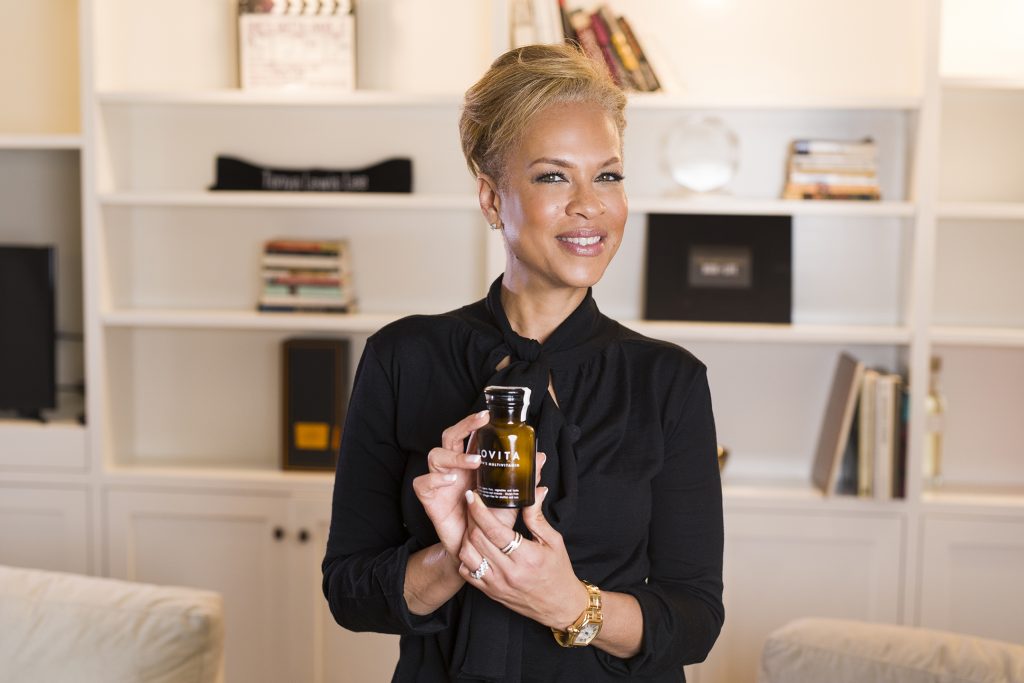 Aimee Gill, founder of Powerella
While I do agree with the author that as women we can be so harsh on ourselves and especially our physical appearance, I do not believe the wellness industry is perceived the same as the diet industry. I think there has been such a massive trend towards the idea of a wellness lifestyle in part because of unhealthy outcomes and experiences from restrictive diets. Wellness encompasses so much more than food with a major focus on your mental approach, a desire for a peaceful state of mind and strong self-acceptance.
At Powerella, we focus on our mantra of well-aging and body positivity. We don't subscribe to any particular diet but have made all of our products vegan for ethical reasons. We're about health first and foremost and never recommend quick fixes, over-hyped promises or unrealistic expectations. We want to promote confidence and empowerment, not perfection. Wellness is a journey that should last more than 30 days.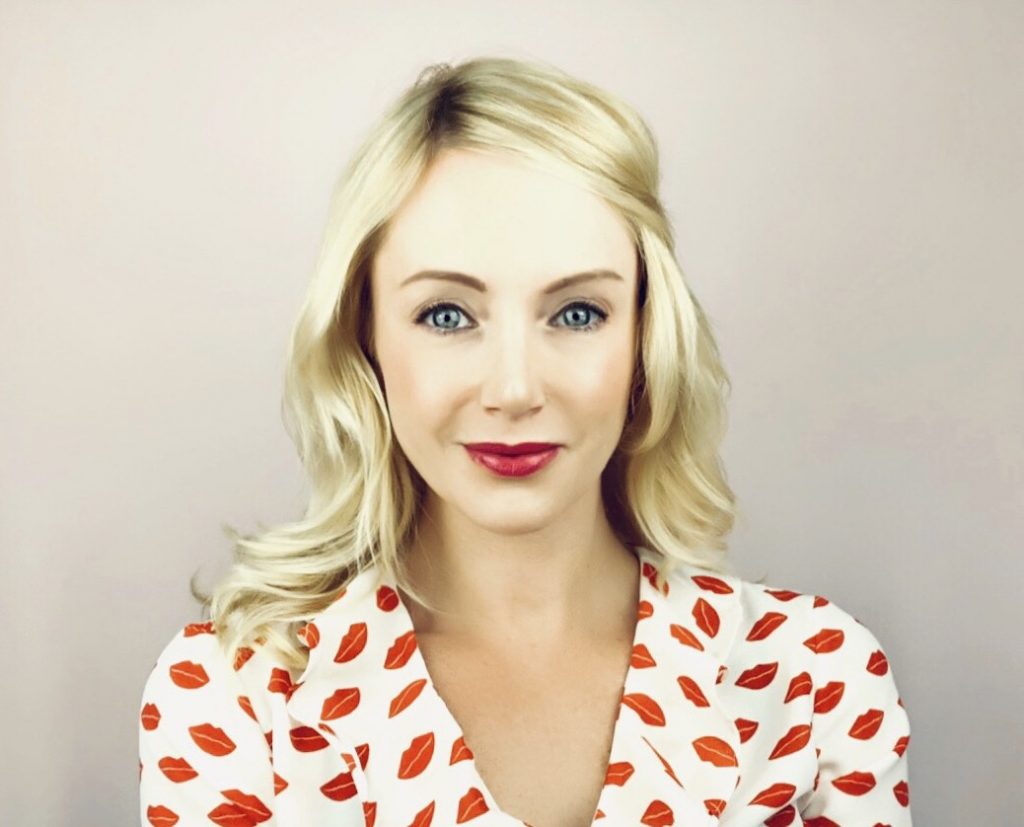 Elizabeth Goldspink, chief product officer and co-founder of Hello.me
Wellness is a process of becoming aware of and making choices toward a healthy and fulfilling life. It encompasses inner and outer aspects, and it should not be equated with dieting. We need to differentiate between wellness products and services that are empowering and those that instill fear in us. Most diet programs and products fit in the second box. When we learn to trust our bodies as women, especially as it pertains to nourishing ourselves, this is the bud from where true wellness blossoms. Fad diets never produce the lasting results that positive incremental changes toward healthy living create. I don't think that the wellness industry is perceived as being just about diets. It's much bigger than that.
Anixia Rodriguez, founder of La Sirène
While many individuals think the wellness and diet industry are the same, I do not. Eating healthy daily is a lifestyle choice and shouldn't be considered a "diet." I believe that this confusion stems mainly from the marketing and influencers used to promote wellness that mainly focus on diet habits. Being healthy is not only about the foods we eat, but how we treat our bodies. I feel that the industry could change the perception that it's "just about diets" by bringing more awareness to not only the everyday and long-term physical benefits of living a healthy lifestyle, but also on how it affects our mental health and happiness. Wellness is about being conscious of your overall health to nourish your body, mind and soul.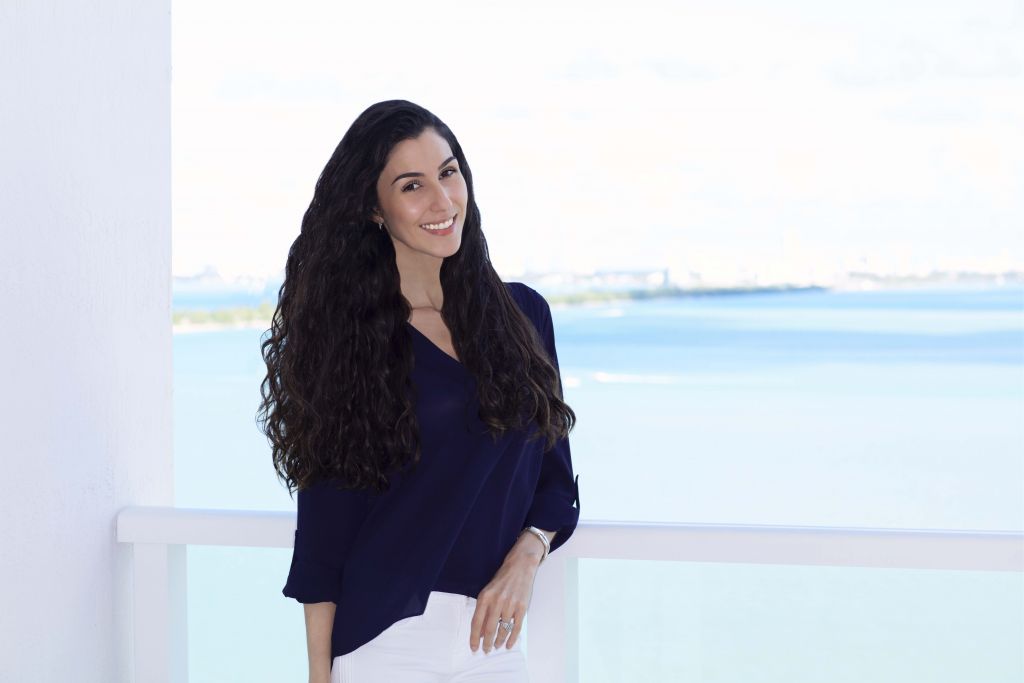 Laura Lemon, founder of Lemon Laine
I think every industry has a dark side. The diet industry is the dark side of the wellness industry. It's our job as consumers to not fall victim to marketing claims or someone telling us what we should eat or how much we should weigh. We should instead focus on feeling good, having enough energy, sleeping well [and] aging gracefully, which looks different for each person.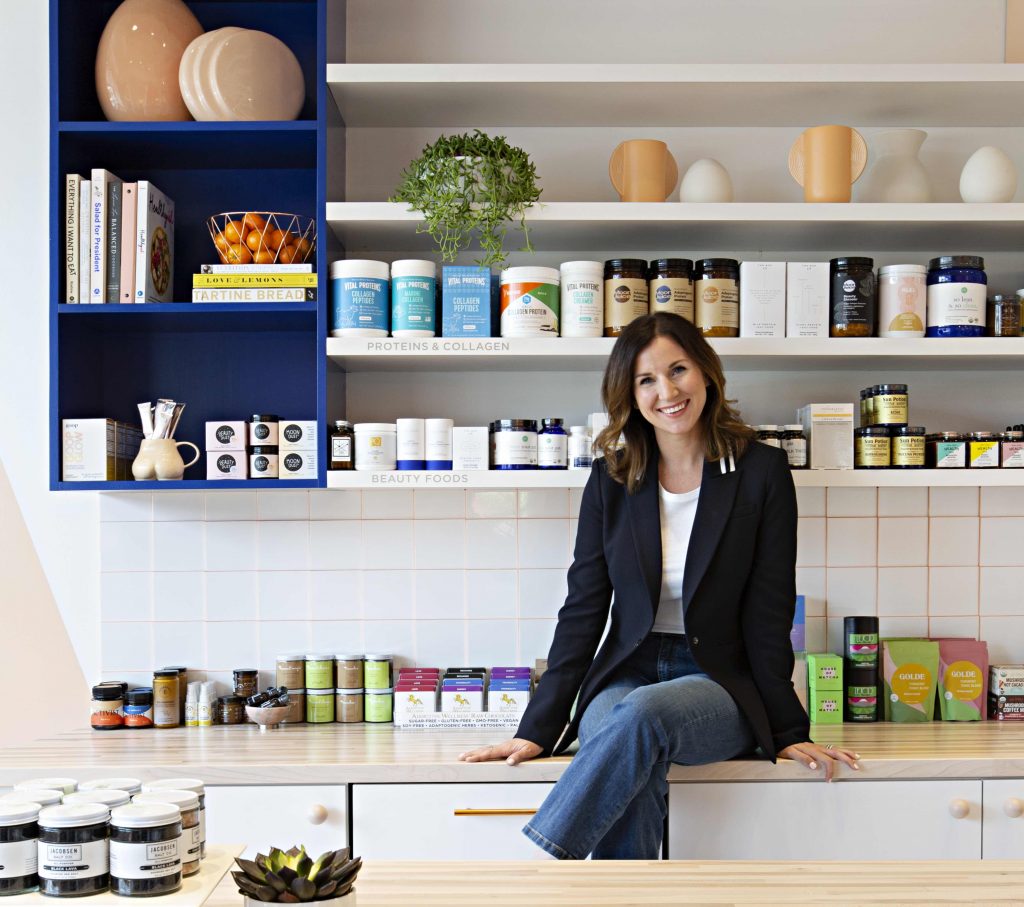 Gabe Kennedy, co-founder of Plant People
I do believe that the issue with the wellness industry right now is that people are confusing it with trendy diets for weight loss. Wellness should be seen as a holistic practice that incorporates all aspects of being well—the mind, the body, the soul—and bringing those together in a truly harmonious way. For me and for Plant People, making sure that wellness extends beyond the body is paramount. So, instead of focusing on the more superficial aspects of wellness, as a community, we need to focus in on the wellness of the world.
What that means is that wellness shouldn't just be something you consume just because, but, instead, it needs to come from an educational standpoint so we understand the mechanics of how it benefits the whole body and the whole planet. It's important to change the dialogue, so instead of talking about diets, let's rise above the "trendy" chatter and figure out how we can focus on the things that really matter like the future of our environment, dioxins, plastics, disparity of access, agriculture systems, waste streams and the health of our communities.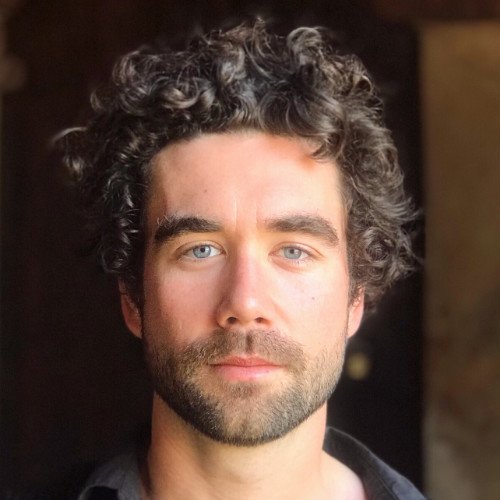 Lisa Goldfaden, vice president of marketing at Goldfaden MD
To be honest, it is hard to make a claim about an entire wellness industry that we, as a brand, me as a founder, woman and consumer find overwhelming. I like to think the wellness industry is different than the diet industry, but I'm not convinced it is. One of the concerns I have is that the luxury to participate in the wellness industry can be socioeconomic dependent…There are so many wellness-focused people and brands jumping on the bandwagon of "wellness," though I'm not entirely convinced they all know what that means.
Within the beauty industry, definitions of "clean beauty" and "natural beauty" are being challenged daily, and it is a tough road to navigate. The idea of perfection still looms over us all. Yes, brands have moved forward in representing different ideals of beauty, perfection and all walks of people. But, as the writer notes, there is still shame in not being seemingly "perfect." We are a dermatologist-developed brand, which specializes in problem solution-based products, so we see the before and after. We try and celebrate both and not categorize as the good and bad.
As a brand, we try to be as transparent, honest and celebratory of all people. My father, Dr. Gary Goldfaden, always says, "Skin is skin." So, we try to treat skin as skin and people as people. There is no "perfect." I hope the wellness industry and beauty industry continues to demand transparency and acceptance.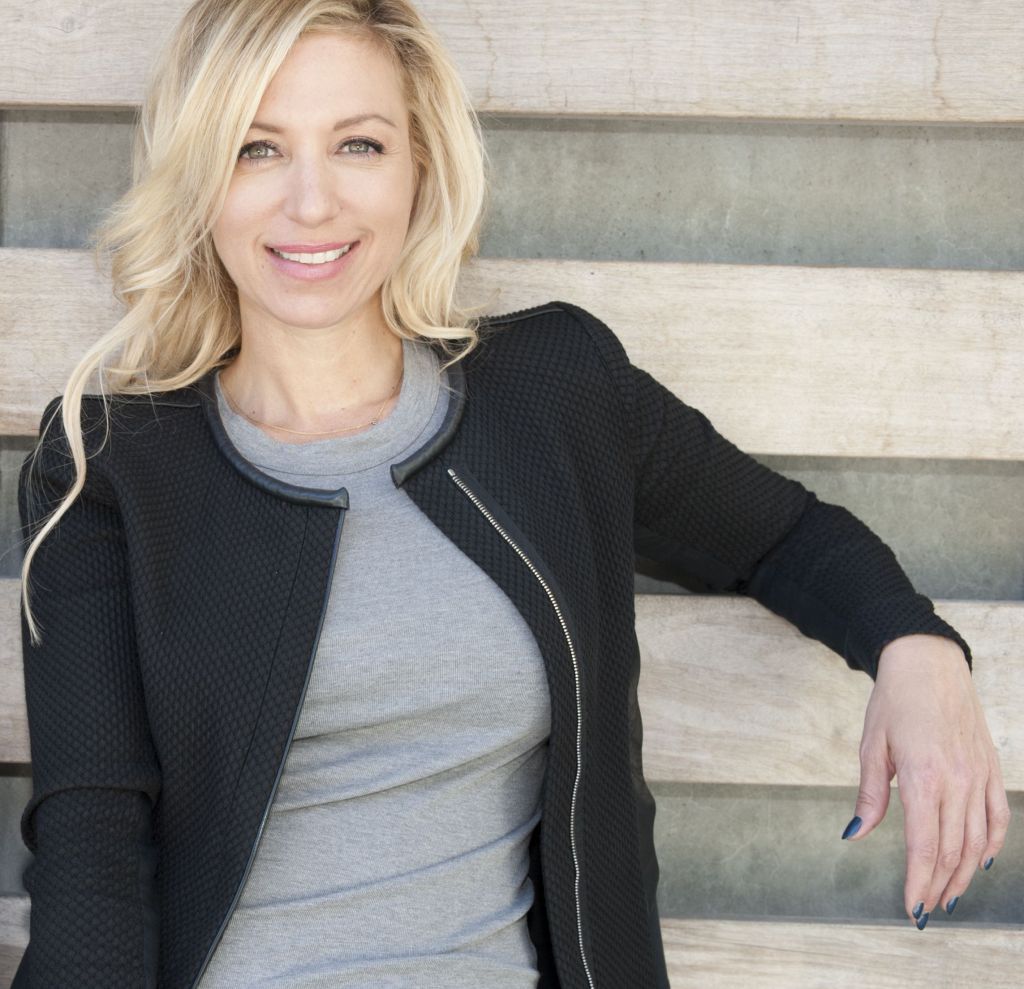 Barbara Paldus, founding partner of Sekhmet Ventures
The core segment of the wellness movement is different from the diet industry in that it targets disease prevention and quality of life enhancement rather than weight loss. Examples are reducing oxidative stress (Stamba), improving vitamin/supplement absorptions (Ritual, Needed), enhancing gut health (probiotics, Sakara), increasing hydration (Hydrant), creating radiant skin (Moon Juice) and, finally, stress reduction (CBD). While for many people, the primary goal is weight loss, the wellness industry itself is taking a more holistic approach to health and mindful living. As long as the wellness industry stays grounded in health science, I don't think it has to worry about getting caught up in the diet approach. If they lose that focus, however, then all bets are off.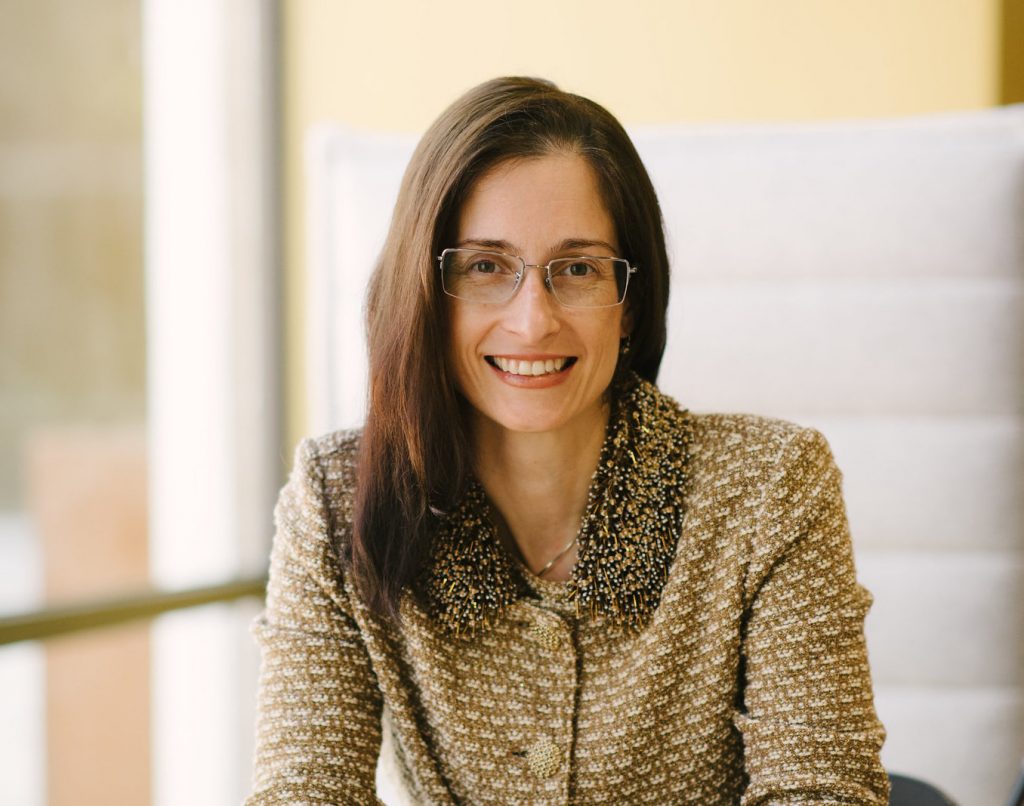 Hope Gillerman, founder of H. Gillerman Organics
I think Americans have always been obsessed with dieting, and the diet industry has latched onto wellness. It is a convenient place to peddle their wares. What makes this so enraging is we now have all the science that says restrictive dieting doesn't work. Getting back to radical self-love and daily practices and routines that prioritize you are the only way to go. Wellness can be as simple as sitting on a bench and watching the sunset while your mind drifts off in any old direction. With all the advances in cognitive therapy and neuroscience and linking those discoveries to enduring spiritual practices, we now know that what we think is what we get. Essentially, change your thinking and change your life. This is at the core of wellness.
Wellness is learning about ourselves all the time, instead of expecting ourselves to be perfect. What matters is our emotional health, our spiritual health, our connection to our breath and our focus on our intention as opposed to dead-end goals. And wellness is empowering. We none of us know our fate, but we do know that we want to enjoy the time we have here, and we want to have a sense of power over our health and well-being. I use essential oils as one of my main conduits to wellness, but I also include what I love to do and makes me happy like yoga, affirmations, journaling, knitting, hanging with the people who are funny and hold my attention, hanging with people who are kind, helping my friends have their best days, walking anywhere and taking care of my sweet, sweet little poodle.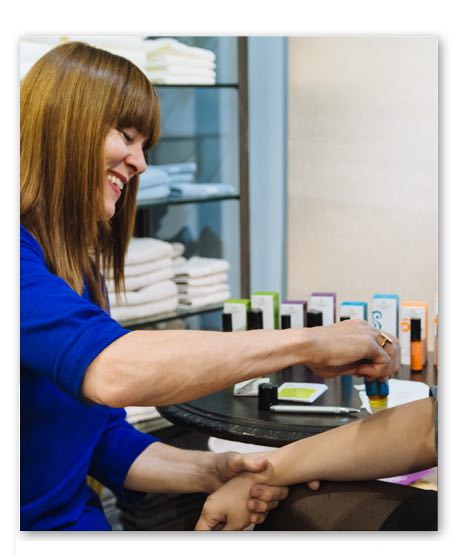 Jennifer Rose Goldman, founder of Essential Rose Life
Wellness is both an inner and outer experience. Mental health, emotional well-being and spiritual fulfillment are essential components to a life well-lived. These must be considered in addition to physical health if we are to cultivate an authentic and sustained healthy lifestyle.  One of the biggest issues today is how we overemphasize physical health and fitness while downplaying the importance of emotional balance to our well-being.
When we consider wellness to be just about diets, nutrition and the physical body, we perpetuate the misperception that the mind and emotions are inferior, further the stigma around mental health conditions, including stress and anxiety, which few are immune to, as abnormal and a weakness, and encourage an industry that's supposed to support people's holistic well-being to rest solely on the surface. Even diets, if you consider them from a more nuanced lens, have emotional implications and responses and must be worked from a physical and emotional standpoint.  Once we understand that the mind and body are intrinsically and powerfully connected, it becomes impossible to consider one without the other in even the most physically-oriented of self-care practices.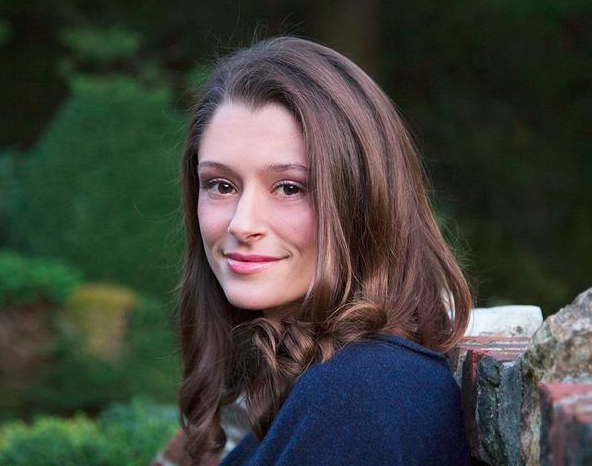 Glenn Summerville, co-founder of Tonik
Whilst there are some similarities, we believe that the wellness industry is very different to the weight loss industry. Wellness is about general health, and people genuinely caring about how they can take better care of themselves and be proactive  about their well-being. On the other hand, the diet industry caters to those worried about their physical appearance. Rather than taking a wellness approach they are looking for the next "miracle" so they can have a quick fix without having to change their lifestyle or eating habits.
 The diet industry will continue to be alive and well, but be diluted by those who make the decision to adopt the wellness from within movement, which is growing exponentially. Many people internationally are finding that they can better manage their health issues and appearance without the need to worry about dieting and without the need to visit their doctor frequently. This is the wellness industry.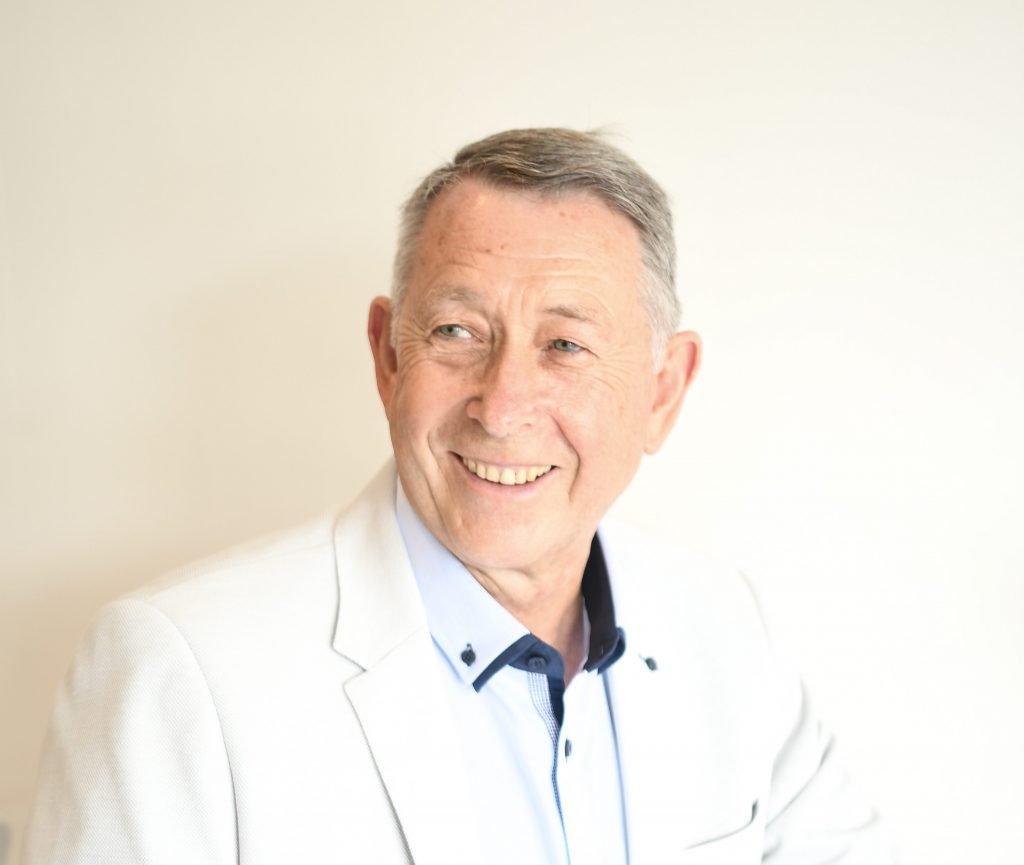 Holly Harding, founder of O'o Hawaii
To some extent, I agree with the author of this article, but I also think it's a little one-sided based on her own personal struggles and relationship with food. The impact of the wellness industry as a whole can't be grouped this way because there is a quite a division in who is driving the wellness industry: the beauty industry and real alternative, wellness-trained professionals…I think the wellness industry came about because people have become sick and tired of yo-yo dieting unsuccessfully then reverting back to the standard American diet, which is now proven to cause all sorts of disease.
A movement to get back to a more whole foods approach without all the theatrics involved (fasting, Keto) and finding ways to limit toxic exposure that can lead to hormonal imbalance from beauty products [and] household items is what the real wellness industry is all about. By following real wellness leaders such as functional medicine practitioners, researchers and naturalpathic doctors that aren't necessarily selling a product, that is where you will truly find inspiration and a distinction between the diet industry [and the wellness industry].
The fit body and glowing skin just comes along with implementing a healthy lifestyle. Now, when you look to the beauty industry and social media influencers for wellness advice, that's where the problem lies and the distinction between diet and wellness becomes very unclear. The beauty industry is out to sell products and vanity is the center of the industry. Doing your own homework on what wellness and health is truly about via actual scientific research is the way to go, not by companies marketing products.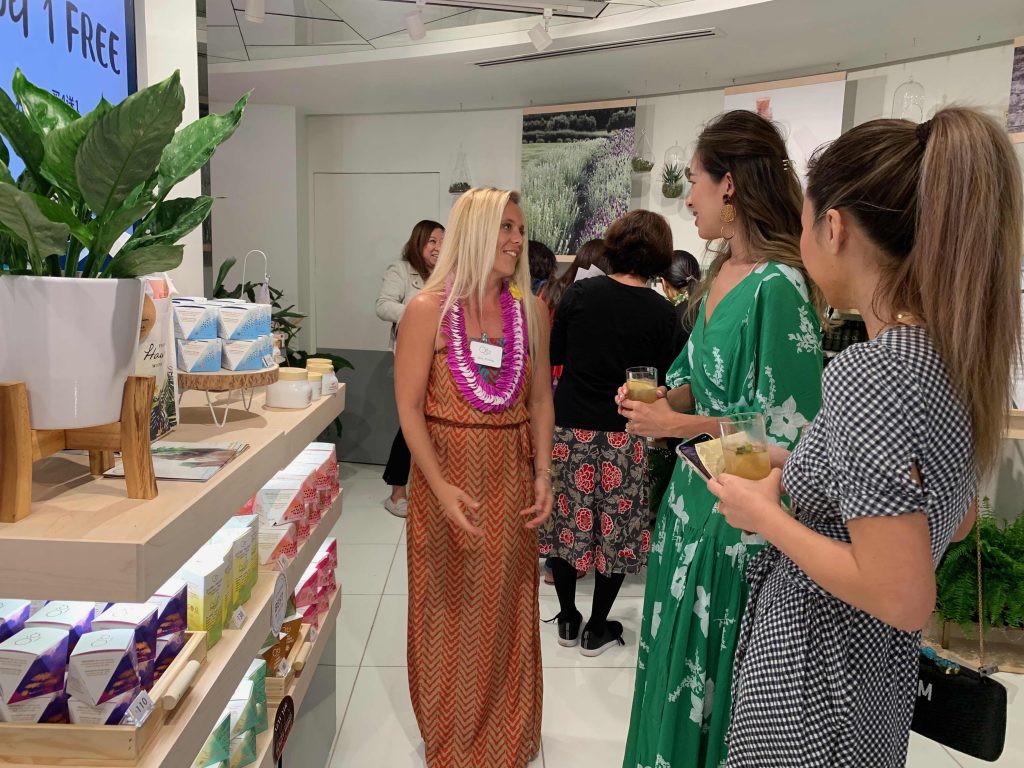 Lauren Trostorff, founder of Vibrant Market
Anything that truly classifies as wellness is there to make you the most healthy version of yourself. I think this article came from a place of someone not understanding health, nutrition and real wellness. It upset me when I saw the headline. If french fries are vilified by the wellness industry, well, that's for a reason. Ignorance won't get us anywhere. I think to change perception is to learn to choose your sources better and to actually try and learn. If you choose to have fries every now and, then, great! It is good to be aware about what goes on a biological level. In terms of the Whole30, the real purpose of that is to find out what works best for your body. Not to punish you, people may learn that nightshades or dairy really does harm their health or maybe they can take some of it, more power to them either way.
Diet also doesn't always mean restrictive. It is what you eat and what you don't eat. Take Dave Asprey, for example. He believes in the cyclical keto diet, and adding butter and high-quality MCTs and other fats as a main part of your diet. Also, if someone is overweight, and they are trying to get healthier by losing weight and eating a healthier diet composed of plants, fats and small amounts of protein, that should be celebrated. The wellness industry has certainly become mainstream by means of influencers and Instagram, that doesn't mean that it is wrong or the villain.
The overall fact that we live in the day and age where where wellness is becoming more mainstream and more understood is a gift. The needle is finally moving. People with chronic illnesses are finally learning why they have developed them and how to be well. What is down the road in terms of healthcare is looking far out, but bright. To call the wellness industry just another way to make women feel bad about their bodies is far from the truth. The real wellness industry is all about positivity, mind and body, loving your whole self, saying bye to your ego, and biohacking your way to ultimate health. It doesn't mean never indulging, hopefully, that [indulgence] is more mindful than a few Twinkies.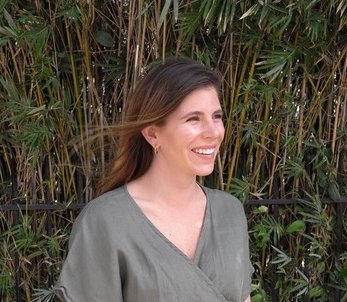 Lorena Garcia, co-founder of Majka
Read the article, and I think this is just a particular experience of one person, though her experience is totally valid, and I am sure it's an experience other women share. There are some that care about wellness because of how we feel and not as much how we look. For me, I was sick and getting educated on wellness, finding the right support and committing myself to a new eating lifestyle has literally changed my life. True wellness is not about dieting or restriction. [It's] about what works for your body. I don't believe the wellness industry is the diet industry. The diet industry speaks about restriction and focuses on just appearance. Wellness is a lifestyle, and it's about how you feel and how you look is a result of how you feel, which is very different.