Japanese-Inspired Brand OEM Is Out To Upgrade Drugstore Remedies
OEM founders Shun Kinoshita and Ceilidh MacLeod are interested in taking the dread out of drugstore shopping. "You typically go to a drugstore when you're sick, you're under the weather or you have your period. You're already not in a great state of mind, and the stores usually have carpeted floors, bright lights. There are a million options for one ailment," says MacLeod. "We kept wondering, 'Why is this experience like this? Can't it be more comforting?'"
Through its initial six products, OEM, an acronym for "on earth momentarily," intends to recall nostalgic childhood moments of being sick and tended to in a reassuring environment at home by parents. "They might bring you hot soup or home remedies," says MacLeod. "We want to try and evoke that feeling of being cared for." The six products are two Nourishing Lip Balms ($19) in fragrance-free and menthol varieties; a two-pack of hand sanitizers ($22); Soothing Cream ($49) meant to address inflammation and aches; Restoring Ointment ($29) designed as a repairing balm; and Rehydrating Drink ($29 for six), a beverage reminiscent of lemon-lime Gatorade formulated with electrolytes and CBD. CBD is in the lip balm and cream formula as well.
"We came up with this collection of products because we were thinking, 'What do you go to a drugstore for typically? What are the most common items you've purchased there? What are the easier entry products that we can start with to earn the trust of our customers?'" says MacLeod. She anticipates the products being purchased by young adults between the ages of 25 and 40 searching for the essentials they relied upon growing up updated for their older tastes. "They might be young parents who have kids that have scraped their knees and might need some ointment," she says. "But obviously our products are pretty accessible to anyone, and we don't want to narrow that age demographic too much."
The goal for OEM is to expand into categories like "mental health and allergies or headaches or pain," shares MacLeod. She says, "We want to introduce dozens of products in the coming years, expanding our product line to tackle many different ailments beyond just the cold."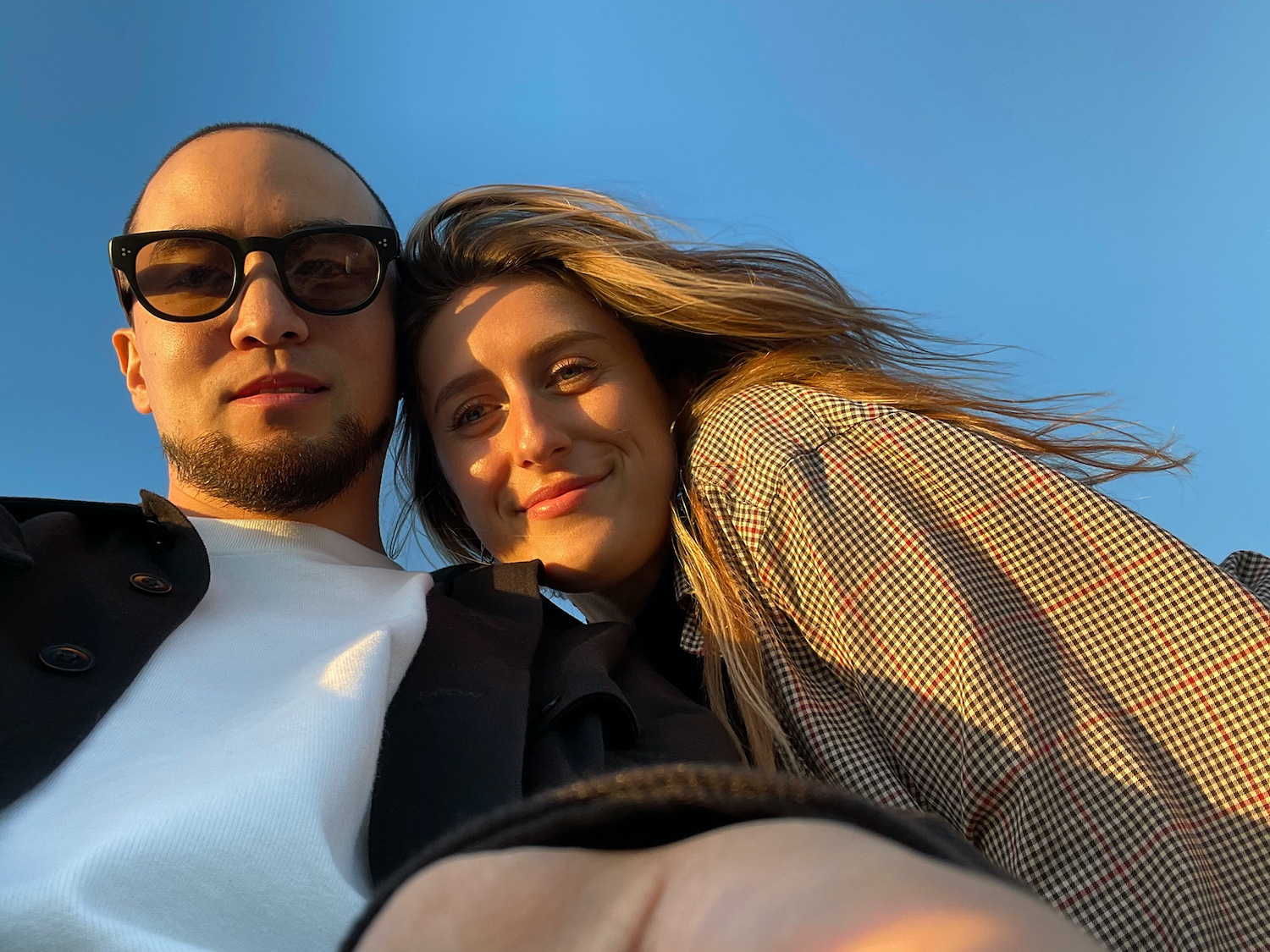 Originally from Japan, Kinoshita has modeled parts of the brand after the country's culture and values. Hinoki, a prominent ingredient in the hand sanitizer and Soothing Cream, is present in a lot of onsens in Japan and has relaxing qualities. The container for the lip balms was inspired by the Japanese rice cake mochi, and OEM's packaging on the whole sticked to a white or muted mint color scheme. "We were going for a combination between home remedy and medical," says Kinoshita of the aesthetic.
The pair met while in middle school and both studied marketing at University of British Columbia Sauder School of Business in Vancouver, Canada. Currently, they live in Los Angeles. While Kinoshita concentrated on design in his education, MacLeod gravitated toward digital marketing and analytics, a focus that led to consulting work for brands like Herbivore Botanicals and Basic.Space. Her background has influenced OEM's marketing strategy. "I think there's a very templated way that brands approach Instagram, especially when it comes to what kind of products you need to post or how you need to post it," she says. "We have the time and the capacity to do things slowly, and to test the water and to try completely new things."
For example, over the past couple of weeks, the duo has been posting on the brand's Instagram Stories about the behind-the-scenes process of developing OEM's products and muses for the brand. MacLeod says, "A lot of brands try to hide that because they want to feel big and corporate from the start, but we're showing what's going on behind the scenes because we've been working on this for almost two years now, and we have a lot compiled of references."
The company is also taking a different approach to influencers. "From our perspective, our biggest influencers are our friends and family; the people who are closest to us," says MacLeod. Eventually, she plans to build OEM's outreach network, but, for its launch, the brand has shipped out hundreds of packages to people already in MacLeod's and Kinoshita's circles. "If all of our friends on social media are posting it, there's a huge crossover there," she says. "We think that word of mouth is the strongest [form or marketing]. We want people who are genuine, who are really excited about our product, who love it, who know us, to be sharing it."
OEM's Rehydrating Drink is currently available at Erewhon Market in Los Angeles stocked next to other CBD-infused brands like Recess and Mad Tasty. "We're open to expanding to other grocery stores just because we feel like the drink is best served cold and on the go," says MacLeod. The remaining OEM products will be sold in direct-to-consumer distribution. "Our branding is very important to us, and we want to keep control over the messaging," says MacLeod. "The experience is a huge aspect of our brand, and I want you to feel cared for throughout. We want to make sure we know what's going on throughout that purchase flow."
The co-founders are pondering a pop-up store in the future and the possibility of OEM fashioning its own elevated version of a drugstore. MacLeod says, "We're all craving that human interaction, especially after COVID, and I think there's a huge opportunity in retail to get back in front of your customers and actually talk to them in person, get feedback in person and show them what your brand is really about."
OEM is self-funded, but, in order to expand, MacLeod understands that might have to change. "We definitely want to keep things as tight and self-financed for as long as we can," she says. "We're all for steady, slow growth because we want to do it right, but there might be a point at which we want to introduce a new product or extend our line or open a retail store." In keeping with the brand's approach so far, Kinoshita and MacLeod would consider a family and friends fundraising round first. MacLeod says, "We want our family and friends to be the first to benefit from our success."