Jillian Wright Departs IBMG As Company Charts New Course
Co-founder Jillian Wright is departing Indie Beauty Media Group as the company enters a new phase following a restructuring in 2020.
Wright, who started IBMG's landmark event, Indie Beauty Expo (IBE), with Nader Naeymi-Rad in 2015, is joining marketing and business development firm Willow Beauties as VP. Wright's departure is a result of IBMG shifting away from in-person events such as the international Indie Beauty Expo events and BeautyX summits to further cement its core capabilities as a digital-first, data- and technology-driven company.
While expos might not be off the table forever for IBMG, producing live events in the nature of IBE isn't on the roadmap. "As we redefined IBMG, Jillian took the time to do the same with her own goals," explains Naeymi-Rad. "We have evolved a great deal over the last two years as a company, and we have an exciting pipeline of new, mostly technology-driven innovations we hope to launch in 2022 to 2023." 
IBE stemmed from Wright's experience developing her eponymous skincare line in 2014. In trying to sell her products, she uncovered a clear market gap: young, independent beauty brands were proliferating, but struggling to get into the hands of the right audiences. In August 2015, Wright and Naeymi-Rad launched IBE in New York with the mission of showcasing great independent brands in a way that honored the persistence and innovative spirit of their founders.
IBE grew from a one-day, one-location event featuring 80 brands to becoming the largest professionally curated international exposition of independent beauty brands. It expanded to a two-day format with events in Los Angeles, Dallas, London and Berlin. In 2019, the last full year of IBE, over 850 brands were showcased at its events.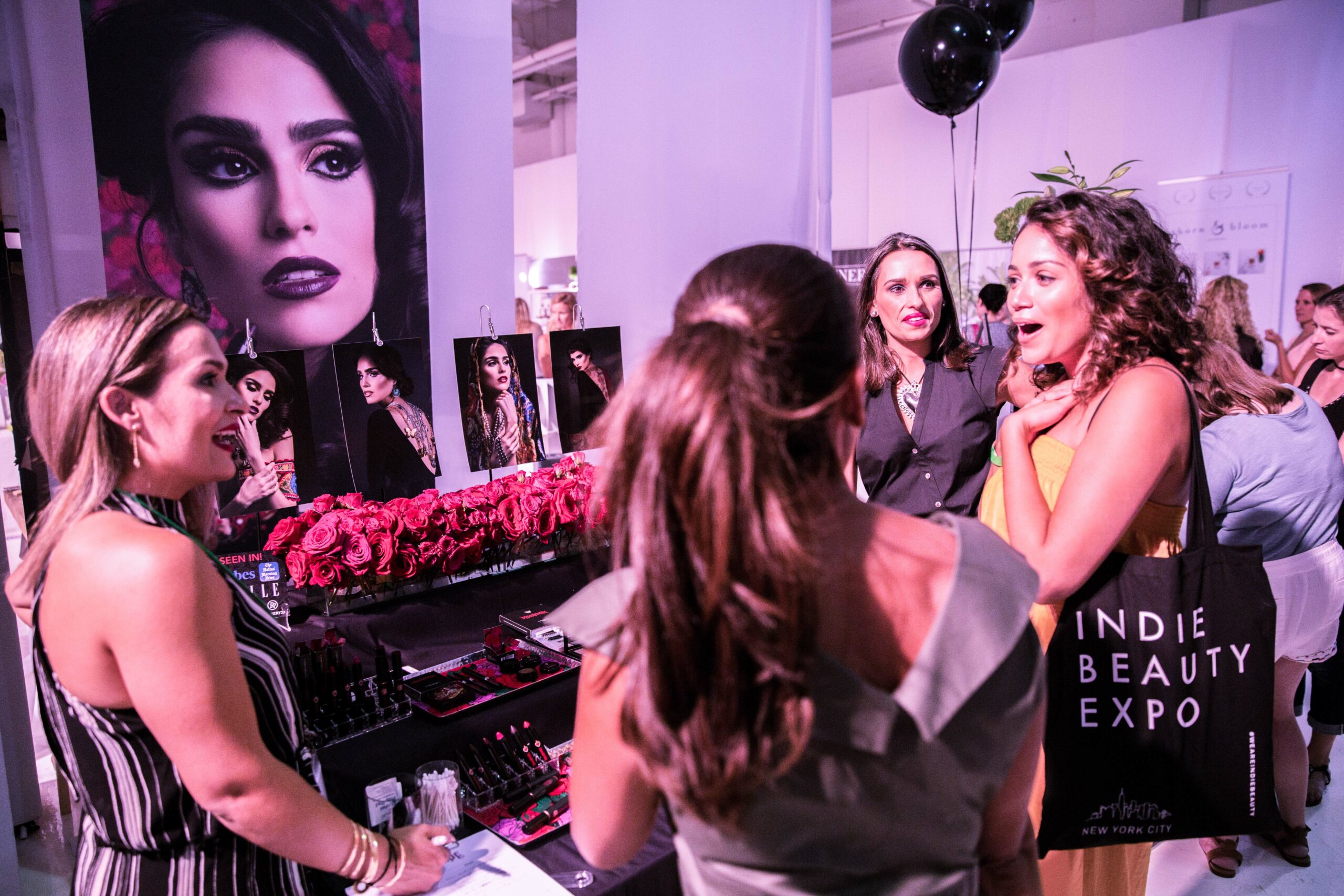 The "for entrepreneurs, by entrepreneurs" approach was a winning formula. Wright and Naeymi-Rad pushed beyond expos to roll out a suite of tools and services, including trade publication Beauty Independent in 2017 and, a year later, networking and knowledge summit BeautyX and Uplink, a marketplace linking beauty brands with qualified vendors. Retail partnerships with Neiman Marcus, Feelunique and Douglas became important business drivers as well.
"We are always looking to innovate, do things differently, and effectively serve the entrepreneur. Jillian and I gave growing the business 100% of our focus," says Naeymi-Rad. Wright, a successful celebrity aesthetician of 22 years, put her practice almost entirely on hold while building IBMG. By early 2020, IBMG had 42 full-time employees and a packed schedule of IRL events happening nearly every 8 weeks.
"Then, COVID happened, and it was a massive shock to the system," recalls Wright. She describes 2020 as a year of survival after the pandemic turned the business upside down. IBE saw a 92% drop in revenue in one month. "Nothing prepares you for that," notes Wright.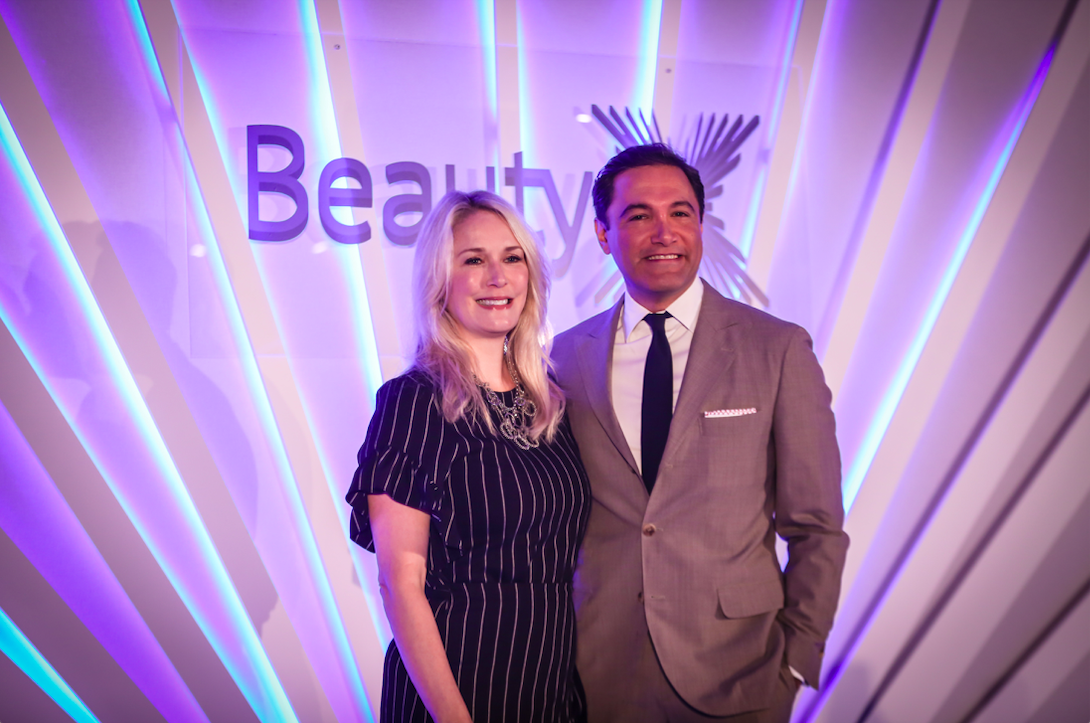 IBMG embarked on new initiatives to revive its business. Among the new initiatives were Beauty Independent's In Conversation webinar program, the Beacon Awards and Bridge Mentorship programs, Uplink's Concierge consultations, and Adit, a service connecting emerging brands to the world's leading retailers.
"Thanks to an incredible internal team and the support of an amazing external network we had cultivated, we were able to pack several years of innovation in the last eight months of 2020, and reinvent our business–almost from scratch," says Naeymi-Rad. "In 2021, these new initiatives achieved commercial proof of concept, and, as a result, IBMG is able to enter 2022 in the best shape we have been since COVID happened. We have a growing and profitable business, a healthy balance sheet and a clear roadmap for the future that is COVID-proof." 
The expos in particular were Wright's "baby," and in the post-COVID, post-live event era for IBMG, Wright began to reevaluate her personal and professional goals. "Knowing that the company is on healthy footing allowed me to take stock in what we have accomplished," she says. "It was all a lot of hard work, but brought me so much insight, joy, and knowledge."
Wright continues, "I'm so proud of this company and everything it stands for, it's a testament to the power of an idea. Consulting for brands on how to scale and capture an audience is a natural progression for my career. I'll be able to get back under the hood with specific brands and really dig into that particular problem-solving involving actual beauty products, services and sales that I really enjoy." Wright has also reopened her New York City facial suite and is taking private clients.
Willow Beauties specializes in strategy, marketing, product placement and large-scale distribution for beauty and personal care brands. Wright brings senior management experience and a wide array of contacts to her role as VP. She will be generating awareness for launches, and educating brands on market and trend shifts. Wright is particularly interested in brands within the transdermal technology, biology and personalization spaces or those using mushroom technology or hero ingredients like tranexamic acid and niacinamide. Willow Beauties' brand clients can be found in retailers such as CVS, Target, Walmart, HEB, Kroger, J.C. Penney and SalonCentric, and have been picked up by national distributors like KeHE and Accelerated 360.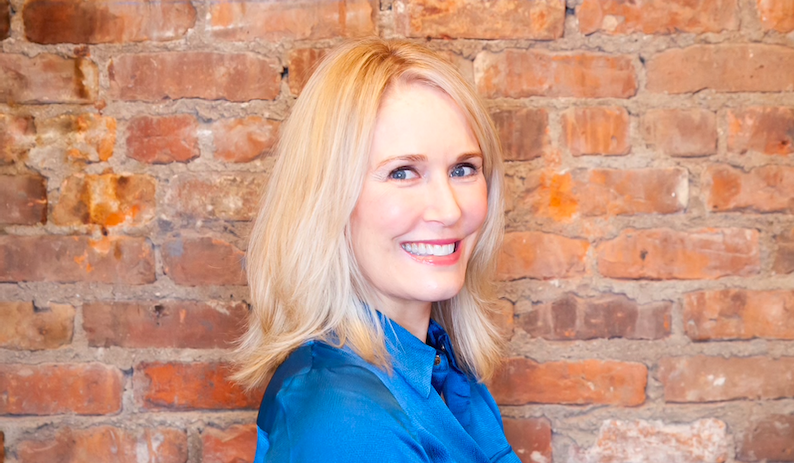 One of Wright's first major undertakings at Willow Beauties will be launching personalized skincare e-tailer Yudoyu in early spring, offering her the ability to support indie brands in a profound and direct way. Following a lifestyle quiz and DNA test, customers receive a custom report from Yudoyu delving into skin types and structures to provide tailored product recommendations made with oversight from Wright.
Wright and Felicia Jayes, founder of Willow Beauties, met five years ago at IBE. Jayes spent 25 years at Coty in corporate sales and distribution, and currently manages the North American business for New World Natural Brands and Sierra Sage. Willow Beauties is looking for established brands that are ready to scale. "Felicia [Jayes, founder of Willow Beauties] and I agree that the secret sauce for successful brands means having branding, formulations, packaging, marketing and growth mapped out with a solid customer journey experience nailed down," says Wright. "We can dive into the inner makings of a brand to breed success if they understand the market and where they fit in. We take the guesswork out of it."
Even though Wright will no longer be officially affiliated with IBMG, Naeymi-Rad emphasizes she's still part of the IBMG team. "There is so much of Jillian in this company," he says. "She will always be a part of IBMG, and we will always rely on her to be a sounding board and trusted counsel."