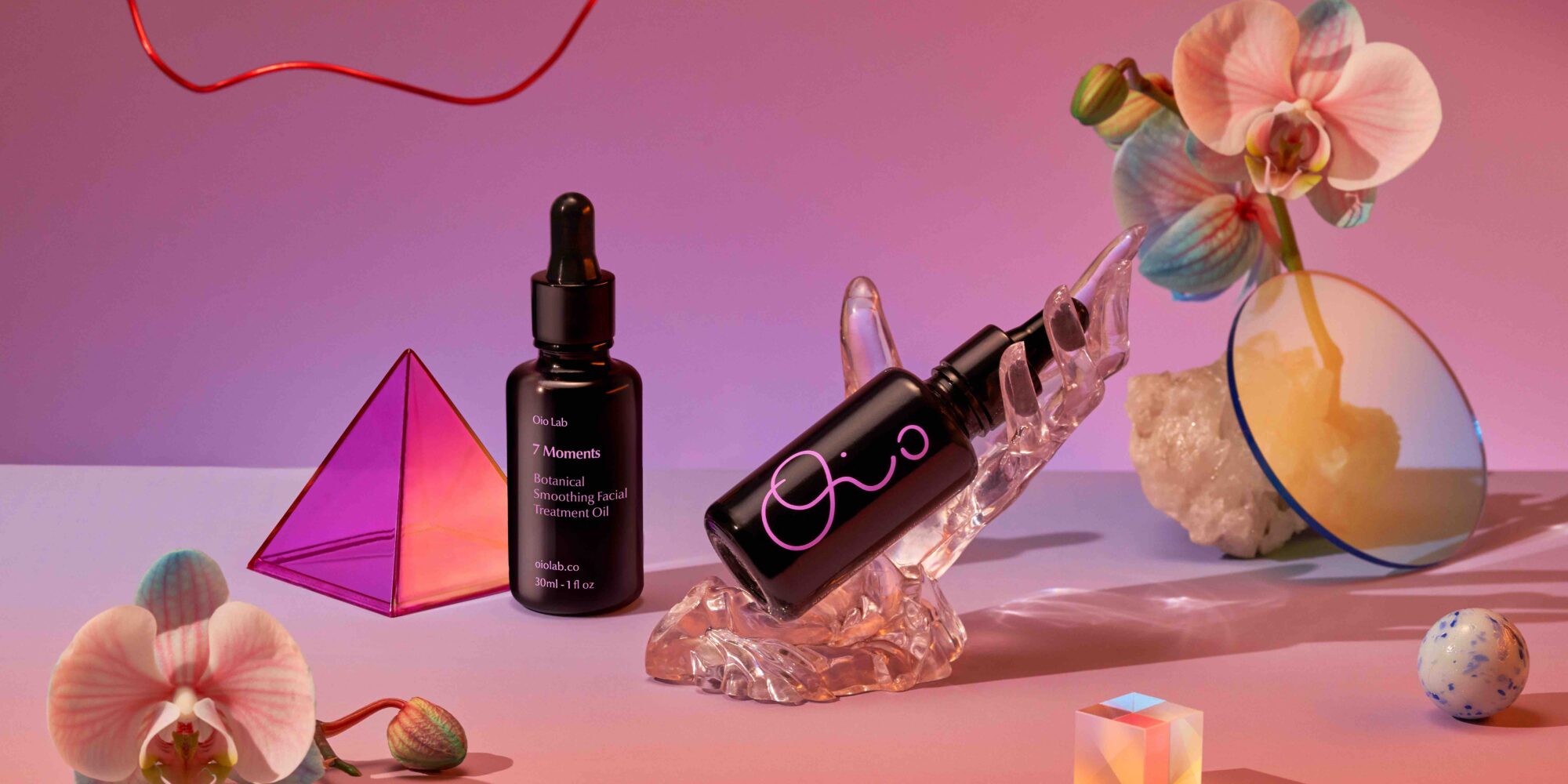 How Joanna Ryglewicz Went From Distributing Embryolisse To Starting Her Brand Oio Lab
Joanna Ryglewicz practiced law for a decade prior to becoming the Polish distributor for Embryolisse, the French dermatologist-spawned skincare brand that makes makeup artists swoon the world over. Although anyone with an IMDB profile feels qualified to enter the beauty industry, she was besieged by imposter syndrome when she pondered the possibility of moving from distribution to developing her own brand.
"I always thought I'd be a lawyer and have some extra money from distributing. I dreamt about having my own brand, but didn't have the belief that I could do it. I thought having a brand would be too difficult and that you had to be in a certain position with extensive experience," she says. "Having the distribution experience was very helpful because I knew the retail buyers and PR agencies, but I'm still learning every day because being a brand is completely different from being a distributor."
In 2016, Ryglewicz cast her doubt aside and embarked on shaping her brand Oio Lab to bridge natural ingredients, traditional remedies and advanced modern methods. She started initially by mixing ingredients herself and offering the ensuing concoctions to her friends. Two years later, she decided it was best to hire a chemist. In early 2019, the brand was ready for its debut.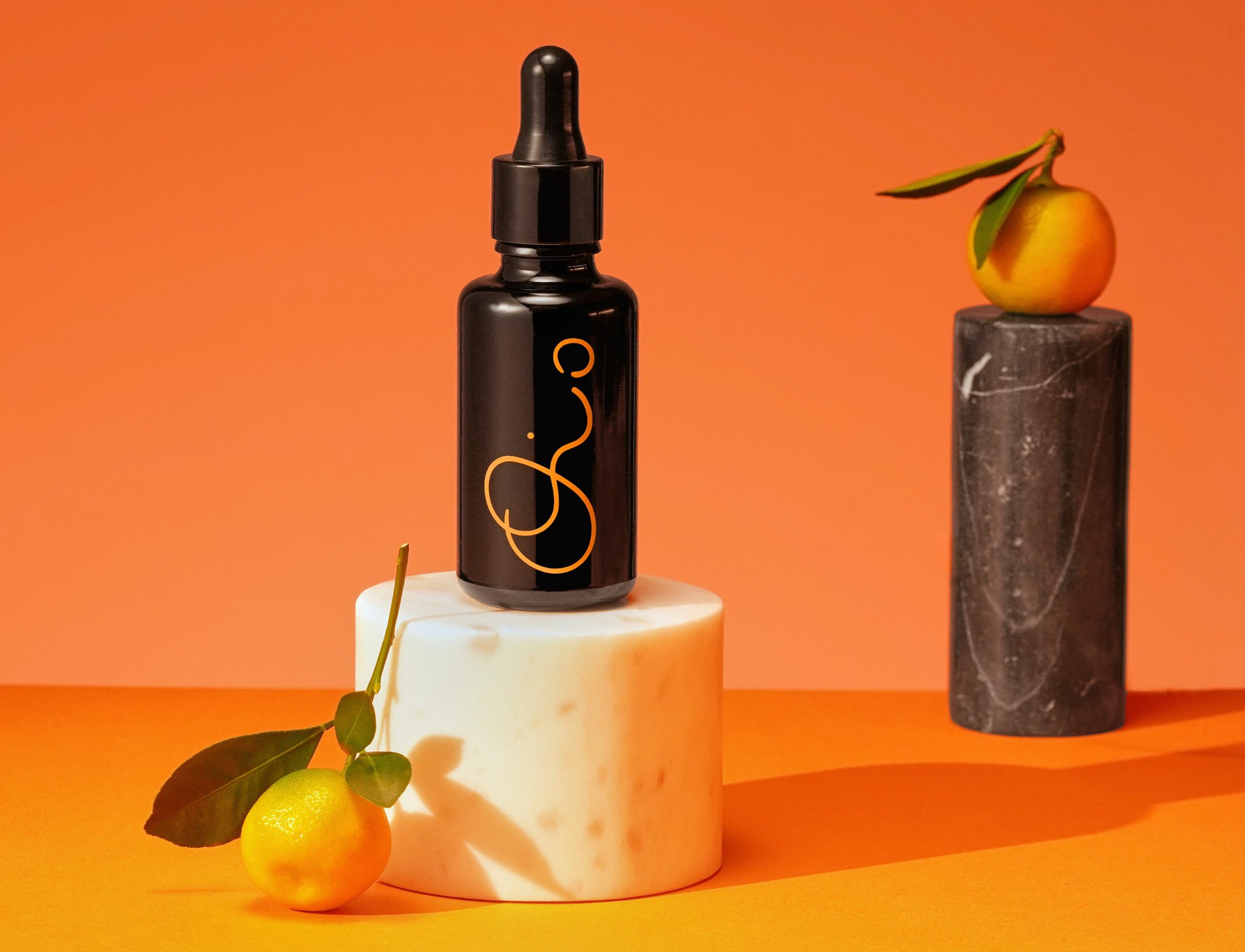 "My first focus was to create something very science-based with good ingredients. I didn't want to make any compromises in the beginning," she says. "Let's make it the proper way and not think about any typical business assumptions, just make what we feel is the best."
Oio Lab relies on enzymatic, cold-pressed or CO2 extraction processes that Ryglewicz explains cut down the amount of raw materials required and, hence, are better for the environment. She elaborates, "Organic ingredients are important, but I'm not obsessive about it. We check everything. So, if in the process it transpires that it's organic, then great, but, if it doesn't, but it's sourced in a certain way and meets our strict standards, then I'm happy."
To fund Oio Lab, Ryglewicz invested profits from her distribution business. In total, she estimates it cost close to 500,000 pounds or nearly $687,000 across all areas of the brand to get it underway. The majority was spent on machinery, ingredients and testing. At the outset, Ryglewicz struggled to pin down a manufacturer willing to produce Oio Lab's products in the quantities she desired.
"I'm still learning every day because being a brand is completely different from being a distributor."
"Their MOQs were 10,000 units. So, for the first production, we begged a lab to make 1,000 because we only work in small batches which was very expensive," she says. "My father owns a company that makes food and the norms for food production and cosmetic production are very strict, but very similar, so we hired a small space from my dad and adapted it for cosmetics."
In the summer of last year, Oio Lab was awarded 200,000 euros or about $243,000 from the European Union-financed initiative Polish Agency for Enterprise Development to fuel ingredient innovation. "This prize earnings are for laboratory testing, so we're currently working on new ingredients that we can eventually get patented, which is very exciting," says Ryglewicz. Oio Lab is based in Poznań, a west-central Polish city home to universities and scientific institutions. It has seven people on staff across product development, administrative support and fulfillment.
Ryglewicz says, "We work with the universities on certain research and innovation, and we've spoken to them about fermenting oils, too." She adds, "We try to ferment things on our own, which is a long process because it takes at least two years to have your own ingredients, but we're trying."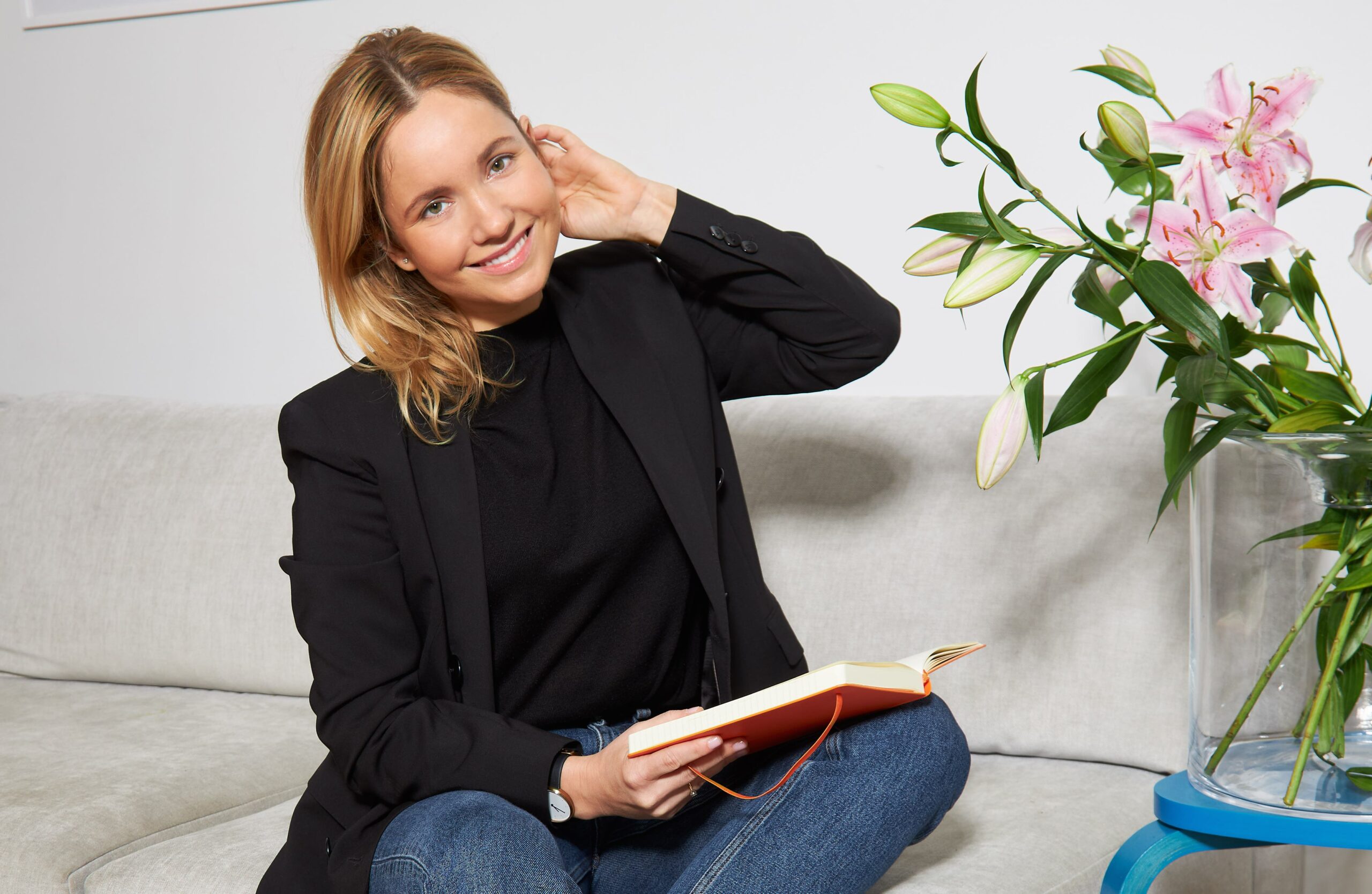 Oio Lab's assortment consists of seven products priced from $80 to $100. Among the products are five oils: vitamin C-charged The Future Is Bright, anti-aging night treatment Sleep Tight, protective algae facial item Algaemania, organic option Harmony First and botanical smoother 7 Wonders. Harmony First is the bestseller.
The brand's next release, Forest Retreat, is an adaptogenic facial lotion with mushrooms and extracts of moss commonly thriving in forests. Ryglewicz says, "It's a different texture for us [and it] took nearly two years of testing to get our desired consistency." She's interested in formulating more with ferments and fungi as she sees their presence in the beauty industry growing.
Sustainability is important to Oio Lab, and it's in talks with several companies and universities about compostable packaging. The brand will be working with the Polish organization Forever Forest to plant a square meter of biodiverse forest for every product sold of its forthcoming release. "Aligning with the right charities can be challenging due to their PR and marketing, but they're incredibly passionate and were financially transparent," says Ryglewicz. "The aim of planting the forest is to revitalize the biodiversity, rather than planting a tree in which the whole ecosystem doesn't really benefit. If we donate more than £15,000 [or $20,525] in 2021, we'll plant the entire forest."
"My first focus was to create something very science-based with good ingredients. I didn't want to make any compromises."
Although Oio Lab isn't presently profitable and faced a 30% reduction in sales turnover due to COVID-19, Ryglewicz believes the brand will break even in 2021. "We're keen to expand our retail network this year by working with specific strategic partners," she says. "We declined some offers because I thought it would be too early, and I didn't want to expand too quickly."
A notable exception to Ryglewicz's retail caution is Joanna Czech, the celebrity facialist and Polish immigrant to the United States who carries the brand exclusively in the U.S. at the moment. "We sent her some products to test not expecting anything back. It was very much, 'We've created something, let us know what you think,'" says Ryglewicz. "She got back to us saying she loved them, and wanted to stock them in her clinic and online shop."
Ramping up marketing to accelerate direct-to-consumer revenues is a high priority for Oio Labs. The brand recently began working with a social media marketing agency on paid social ads. Ryglewicz says, "We're currently trying a series of low-budget campaigns to see what imagery and copy resonates best before increasing our ad spend."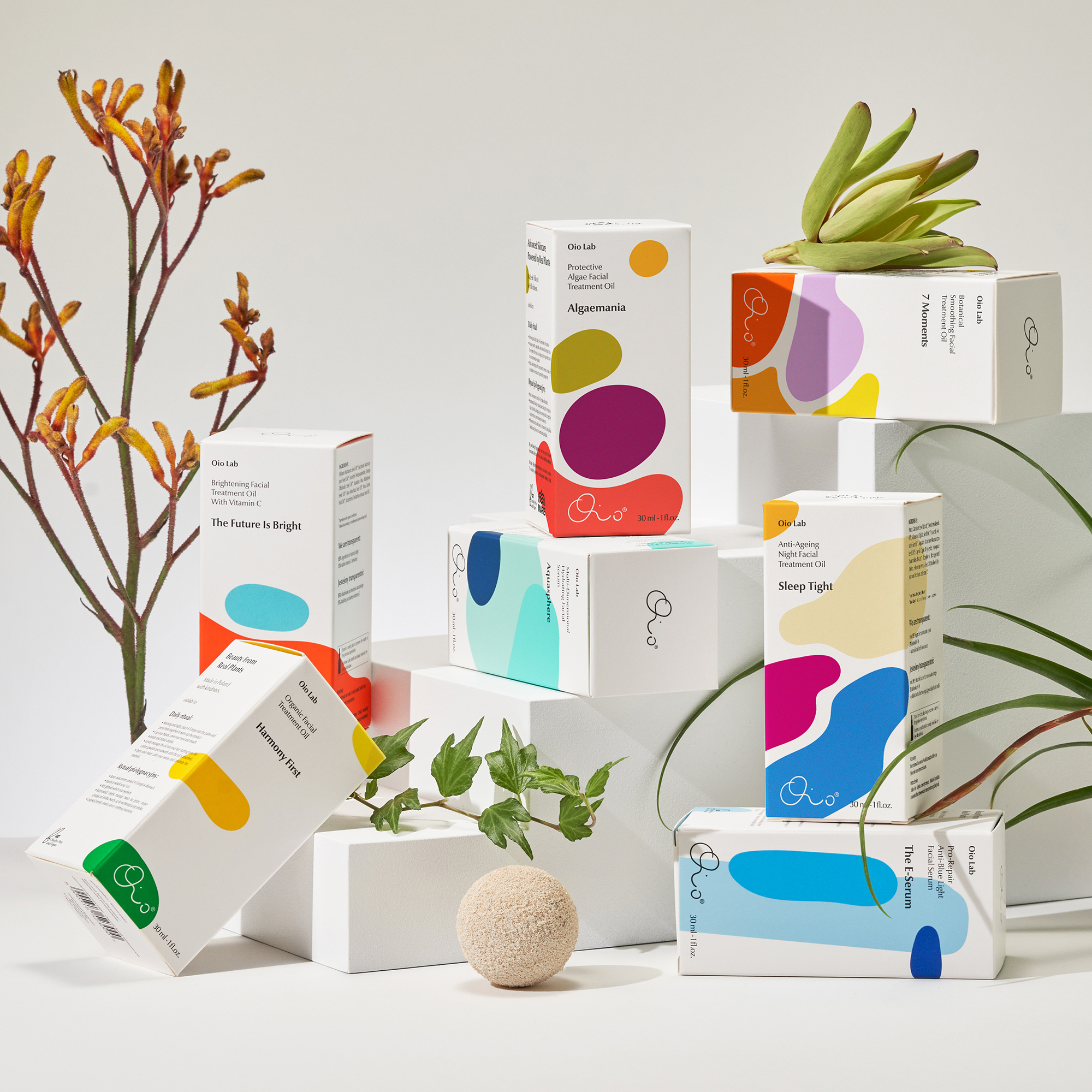 So far, one of the biggest lessons of running a brand for Ryglewicz is how competitive the beauty industry is. Down to product names, brands duke it out to nail down their place in the beauty market. "With Sleep Tight and 7 Wonders, we did receive a few legal letters because other brands had used similar names which was challenging. I'm a lot wiser now and double check everything," she says. "There is a lot of hostility in the beauty world, and I'm a bit naive because I don't think about these things. If someone had the same product name as us, so what? I hope it's a nice product, and I hope it sells well!"