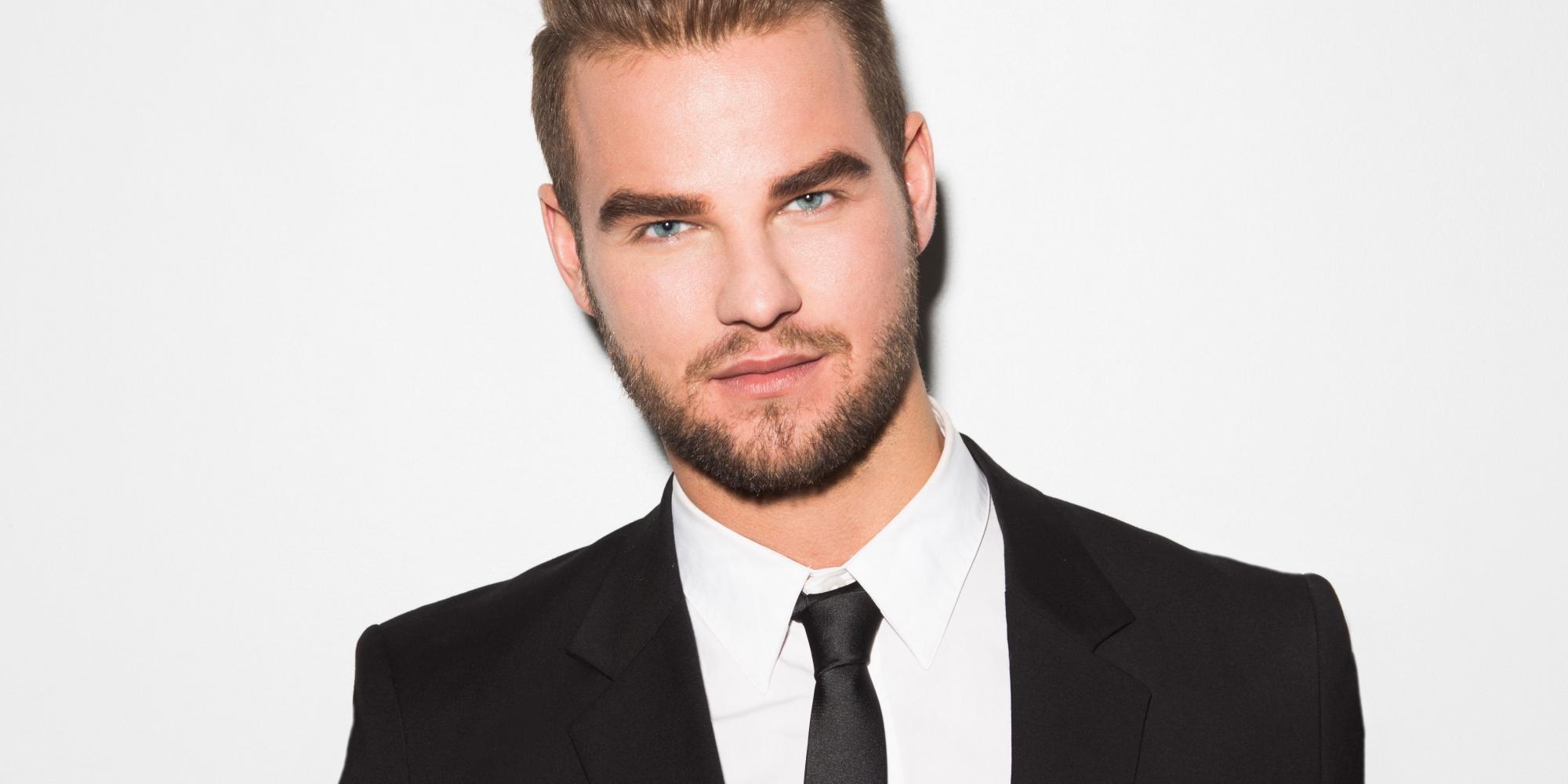 The Anti-Waxer: Joey Healy Is Spreading The Gospel Of Great Brow Grooming
A decade ago, Joey Healy embarked on a mission to rescue the people of New York City from brow waxing. "In 2008, that was the only eyebrow maintenance that anyone was offering," he says. "Waxing seemed so clearly bad for the skin. I remember thinking that there was a huge opportunity to offer something better and more luxurious." Armed with a pair of scissors and tweezers, he began making brow-grooming house calls around the Upper East Side. "Eventually, I knew every doorman," says Healy. Soon after, he started folding up the Murphy bed in his studio apartment and seeing clients there. Healy recalls, "I would do their brows and, then, send them to Saks or Sephora with a little list of products that I used on them."
It didn't take long for Healy to recognize it made more sense for him to create products than to recommend merchandise from other companies. Now, his namesake brand has a range of 24 arch items, and he operates the 1,000-square-foot Joey Healy Eyebrow Studio in Greenwich Village (there's no Murphy bed in sight). "I still have clients today who used to come to my apartment," he says. Beauty Independent spoke with Healy about the astute steps he took to build his business, the day he got hit with an $80,000 tax bill, the misery of firing people and plans to expand studios beyond Manhattan.
What were you doing before you launched your brand?
I started my business at 23, so I've really had it my entire adult life. I'm from Connecticut. I went to Villanova, and I studied marketing, which gave me a good jumping off point for starting a business. But I always wanted to be in the creative fields. When I moved to New York City, I got a job working in Midtown at a costume design factory and made $7.20 an hour. That was $220 a week, and I was really just scraping by. I shared a studio apartment with a 63-year-old woman on the Upper East Side.
Pretty quickly, I realized that costume design wasn't going to work out because I was terrible at it. While I was doing it, though, I was also hustling and trying to figure out ways to make a little bit of extra money. I worked at this place called the Creative Costume Company. A big part of their business was high-end costume rentals that would be custom-fitted to you. I started asking those clients if they needed someone to help do their makeup, too. I was enthusiastic, but not particularly talented, and certainly not trained, but it developed very quickly into a passion for me. I left my job at the costume company and started working in retail at Bloomingdale's for Bobbi Brown. That led to gigs at cosmetics counters in Barneys and Bergdorf Goodman and, then, I also started doing makeup for the New York City Ballet.
My job at the ballet helped me perfect my hand for doing makeup, but I knew I needed some kind of legitimate credential to take it further, so I went to school and got my aesthetician's license. After school, I went back to the ballet. I had my license, but I didn't really know how to piece it all together. I never wanted to work in a salon or a spa. I never wanted to really do facials. While I was figuring it out, I started doing bridal makeup on the side, and a few of my brides would ask me to continue to do their brows long after their wedding day. The brow business got going when they started telling their friends, who told their friends and so on. I started seeing clients out of my apartment in 2010 and launched the product line in 2011.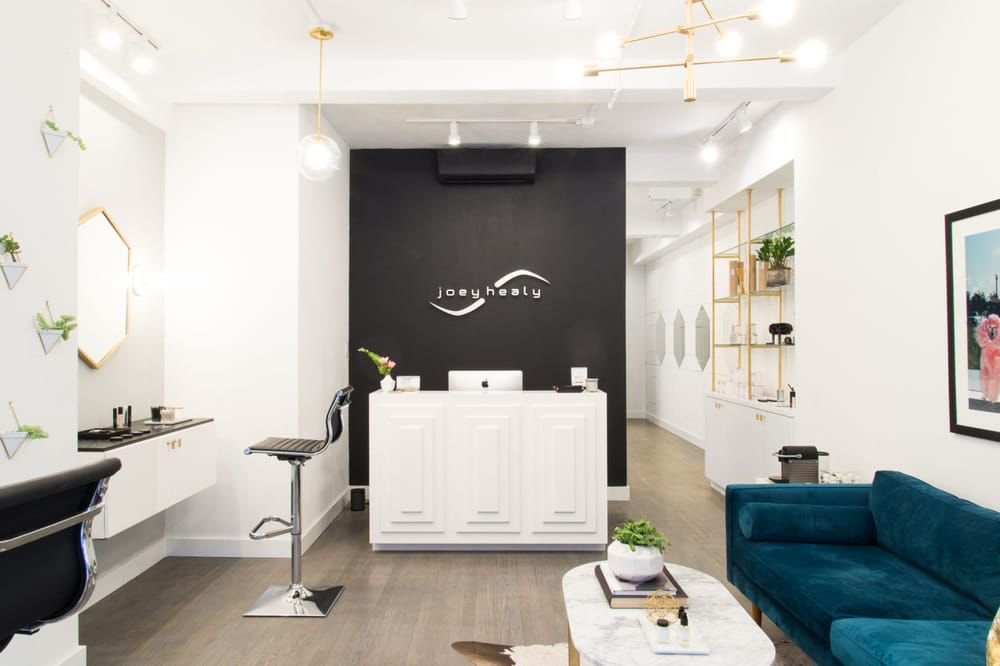 How much money did it take you to launch your brand, and how long did it take you to develop it?
After doing brows exclusively for five or six months, I launched the product line in January 2011 with five brow pencils, six powders, a clear gel and a brush. It started with $5,000. I found two manufacturers in North America that allowed me produce 144 units per SKU, which was very low, but I assured them I would soon be placing orders for thousands more. I still use both of them today and have given them millions of dollars over the years. Back then, that $5,000 felt like all my money, but I knew that I would be able to move those products.
I started with cosmetics that didn't expire quickly, and I made smart, resourceful decisions. For instance, I wanted the brow powder to be a certain size, but the manufacturer had a standard blush size that I could fill with, so I went with that instead. I would make certain restrictions to make everything easier on myself. I inventoried all the products in my bathtub. I would shower at the gym. I had a very small 300-square-foot studio apartment and, if you pulled back my shower curtain, it was just stacks of boxes. In October of 2012, I began renting a space in NYC's Koreatown for the first official Joey Healy Eyebrow Studio. I think my rent was originally $1,800. By comparison, the studio we're in now, which opened at the end of 2015, is closer to $15,000 a month.
When did your business reach profitability?
We've been profitable pretty much since day one of opening my current studio. I invested $100,000 of my own money into the buildout, and I took out a little line of credit, and I probably spent $24,000 on the line of credit and, then, paid that back in April of 2016, just four months later.
For a while you had a studio within the spa Completely Bare, which is now Spruce and Bond. What was that experience like?
By October 2012, everything was starting to come together. I had my first studio, the press was really popping, and I had a website where you could book me. I was making a name for myself and I was busy. Actually, I was over capacity. I had a four- to six-week waitlist. Around that time, Cindy Barshop reached out to me. Cindy owned Completely Bare, and she was on the "Real Housewives of New York City." I met her and did her brows. We got along famously. We're still good friends five years later. She has always been very, very innovative, and she knew that brows were the next big thing. She knew that I was in front of that, and she wanted to create a brow experience at Completely Bare, which was known simply for hair removal.
Cindy helped me understand that I could train people to work there, and I could engage in a profit-share model. The deal was that Completely Bare would use and retail the Joey Healy Eyebrow Collection in addition to offering the brow services I created. From the start, the profit-share model on the services was less profitable than the wholesale model, but together they were really great. When new management took over Completely Bare and rebranded it Spruce and Bond, they wanted to make some changes that I felt would compromise on some of the quality. I also wanted to expand my own business, so we dissolved the profit-sharing service portion of the partnership. Spruce and Bond still carries the product line, though.
Where else are the products sold now, and what's the distribution strategy?
Amazon, Beauty Bay, BeautyKind, and lots of other brow specialists and little shops around the globe. We're also sold at Sephora in Asia, which is really weird and specific. It came about because there was a woman named Alexis who got her brows done with me and, then, started a company called Luxola, which was a website that was serving a lot of Asia, Malaysia, Thailand, Singapore and Hong Kong. She started retailing me there. Then, she got bought by Sephora in Asia, and they stayed with my products.
Increasing distribution is a huge of goal of mine for 2019. I used to be more prideful about where we were distributing, maybe because of my stint at Bergdorf, but I'm really not like that anymore. I want the products to be accessible to everybody. The services will never be because we're one of the most expensive brow services in the world. You have to live in New York City and have $200 to spend on your eyebrows to meet with me or $70 to $100 to meet with one of our brow specialists. I'd like to see the product line get into QVC or Sephora [in the United States]. I have a nice opportunity coming up for QVC, too. I got cast on a CNBC business show, and we start filming in February. It's a reality competition show that's sort of like "Shark Tank" meets The Apprentice. There are four entrepreneurs who compete per episode, and the winner gets a slot on QVC. I have high hopes for it.
What is the hero product, and how did it come to be?
Per unit, it's our Corduroy Luxe Brow Powder. Everyone buys that. But dollar for dollar and in profit, it's definitely the Brow Renovation Serum, which has amino acids and peptides in it to help grow your brows. That product is $125. It's expensive to produce, but it definitely retails for a pretty thick penny, and it really does work. It's probably the product that bought me my apartment.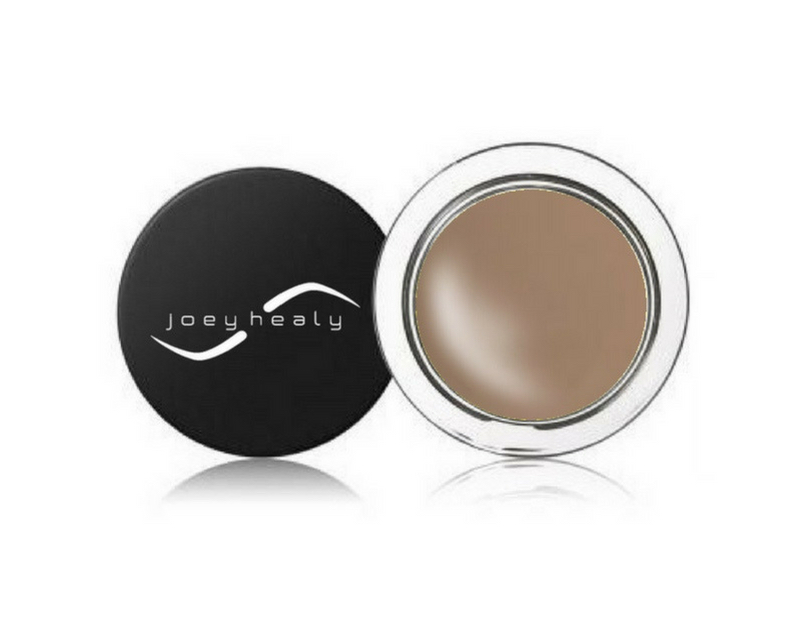 What's the price range, and how did you land on it?
Except for the serum at $125, all of our products are between $25 and $35. We have a lot of products at $28, which seems to be the sweet spot. In the beginning, I was mimicking the product price points of retailers like Barneys and Bergdorf—and I still do. I just launched our new brow pencil. It's a retractable triangular lead brown pencil. To come up with the price, I went to nordstrom.com and pulled a bunch of comps. The Tom Ford eyebrow pencil is $54, Hourglass' is $34, and ours is $29. Honestly, a lot of it is just branding, and you kind of have to see who you want to be alongside of and, then, consider how much money you put into your components and manufacturing.
What's been the worst day at your business and why?
The days that stand out the most are the times when I've had to fire someone. I had a receptionist once who kept fucking up and could not get the hang of things, and she was hurting the business. I remember how upset she was. It made me so unhappy and uncomfortable. There have also been product issues that have led to some pretty bad days. Once, early in my business, I was launching a highlighting product that I still have called High Rise. At the time, I had a very shaky sales rep who was always rushing, and she put through an order for $10,000 of the new product, but I hadn't authorized the final proofs. I wasn't pleased with certain things, and I refused delivery on it. It became this huge debate between the manufacturer and me about who was responsible. They ended up taking it back and incinerating it. Another time, I had a shipment to Luxola before they became Sephora Asia, and my Amex on file with FedEx was charged $17,000 for international fees because I filled out the paperwork incorrectly. That was a huge thing that they resolved on my behalf.
What's your biggest fear as an entrepreneur?
It scares me to know that everything comes back to me, from the livelihood of everybody who works here to the physical retail space. In more practical terms, I fear that I'm going to make a huge screw-up in one of those financial documents or I'm going to have a major tax bill. One year I did, in fact, because I was grossly underestimating how much I was making in the year, and I had an $80,000 tax bill that I owed because I was basing my numbers for estimated payments off the previous year, but I had grown tremendously. But probably my biggest fear is that, ultimately, I'm going to have no personal life, that my business is going to run me.
Financial documents: Scary as hell or second nature?
Scary as hell, but, when you have a good accountant, it's less scary. I have a wonderful guy. His name is Chris Johnson. He now lives in Chicago, and I recommend him to everybody. I have had him teach me a lot of things that I can do myself. I manage all of our expenses, and I have taught my assistant how to manage all of our sales and use QuickBooks. QuickBooks is actually quite user-friendly. It's a great tool, and everyone should be familiar with it.
If you could get your products into anyone's hands, who would it be and why?
The answer from a business perspective would be a Kardashian because, if it was organic, I understand the implications of what that means for dollars and cents. They are, for better or for worse, the voice of a generation and also figureheads in the beauty industry, so that kind of endorsement would open up my products to a world of people who would then grow to appreciate them and become life-long users of them. Then, there's, of course, Oprah. To be a favorite thing would be huge for me. And, just out of personal interest, I'd love if Beyoncé, Madonna and Britney were all using my products.
You haven't taken on investors. Are you planning to?
I definitely feel like I can carry on as is without outside investment and feel comfortable, and this could just be my life, but sometimes the Leo in me wants more, more, more. The next step would be to open studios in LA, Dubai, London, Paris and Miami, all at once, in a huge round. I think I'll have to take on investors if I want to grow in such a big, substantial way. To be honest, though, no one has ever really approached me about it either. I kind have just stayed in my own lane, building and finessing the brand.
What's the first thing you would do with a big cash infusion?
I would give everyone a well-deserved raise. Then, I would open a second studio on the Upper East Side and hire someone to manage it. I'd also probably take a day off from doing clients every week, and use it to do more press appointments and other things I feel like I should be doing more of to grow the business, but don't currently have the financial luxury to do. Before I did any of that, I would take a big vacation.
What sacrifices have you made to be an entrepreneur?
Being an entrepreneur is treating me super well, but I think that time is the biggest sacrifice. I don't think I've ever not worked a Saturday. It's our busiest day, and I'm here early to late, so I'm never taking a weekend in the summer or doing the Hamptons. When you as my client are free is when I'm there for you and, when you're busy, is when I could be free. It's definitely not operating on a normal schedule. Relationships have been tricky for that reason, too.
I also took a major pay cut when I opened my current studio, which I was happy to do, and I know that I was setting myself up for a brighter financial future, but, as an entrepreneur, it's important to remember that every year you're not going to get that 3% raise. It's like you will say good-bye to half your income to make a step.
What percentage of your business is direct versus wholesale?
In the studio, 80% of the revenue comes from services, and 20% comes from product sales. In terms of overall product sales, 50% comes from the studio itself, joeyhealy.com is 25%, and the other quarter is split over wholesalers.
What have you found that works for you on social media?
I do all of our social media management even though it takes a ton of time. It's a morning ritual for me, and I have a calendar for it that's planned, so it's not off the cuff. At one point, I did three posts a day on Instagram, but now I'll do an Instagram Story every day and post three to four times a week on the actual feed. I do a live video every Tuesday from 9 to 9:30 a.m. to answer followers' questions.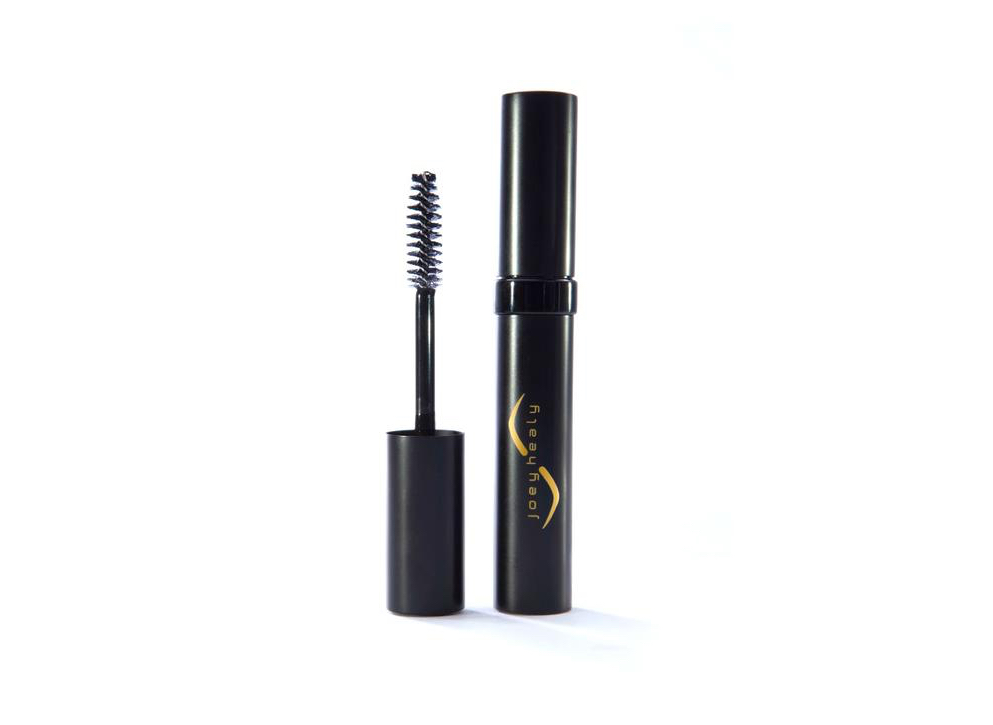 If you have employees, how do you want them describe you as boss?
Hardworking because I like to lead by example. I'm the first one in, the last one to leave. Anything I ask an employee to do, I also do myself. Fair because I really try to be fair in everything that I do here. Kind because I always hear my clients bitching about their employers and saying they often feel like they're not appreciated. I want my employees to feel like they are a part of a team.
What's something people might be surprised to learn about you?
In 2014, I was on a show on Bravo called "The Singles Project" that was about six New Yorkers and their dating lives, and it followed me around all summer. It won an Emmy.
Where do you hope your company will be in three years?
I'd like to have three locations stateside: L.A., Miami and another one in New York. I feel like that's reasonable to expect because, three years ago, I was not here. I would like to have 50 times the distribution in wholesale. I'd like to work three days a week in the studio, and do more press and travel twice as much. I feel like spreading the brow gospel, televangelist-style. I actually have no doubt that I'll be able to navigate and achieve those goals. I'm realistic and never aspired for a path in the business that was too big.