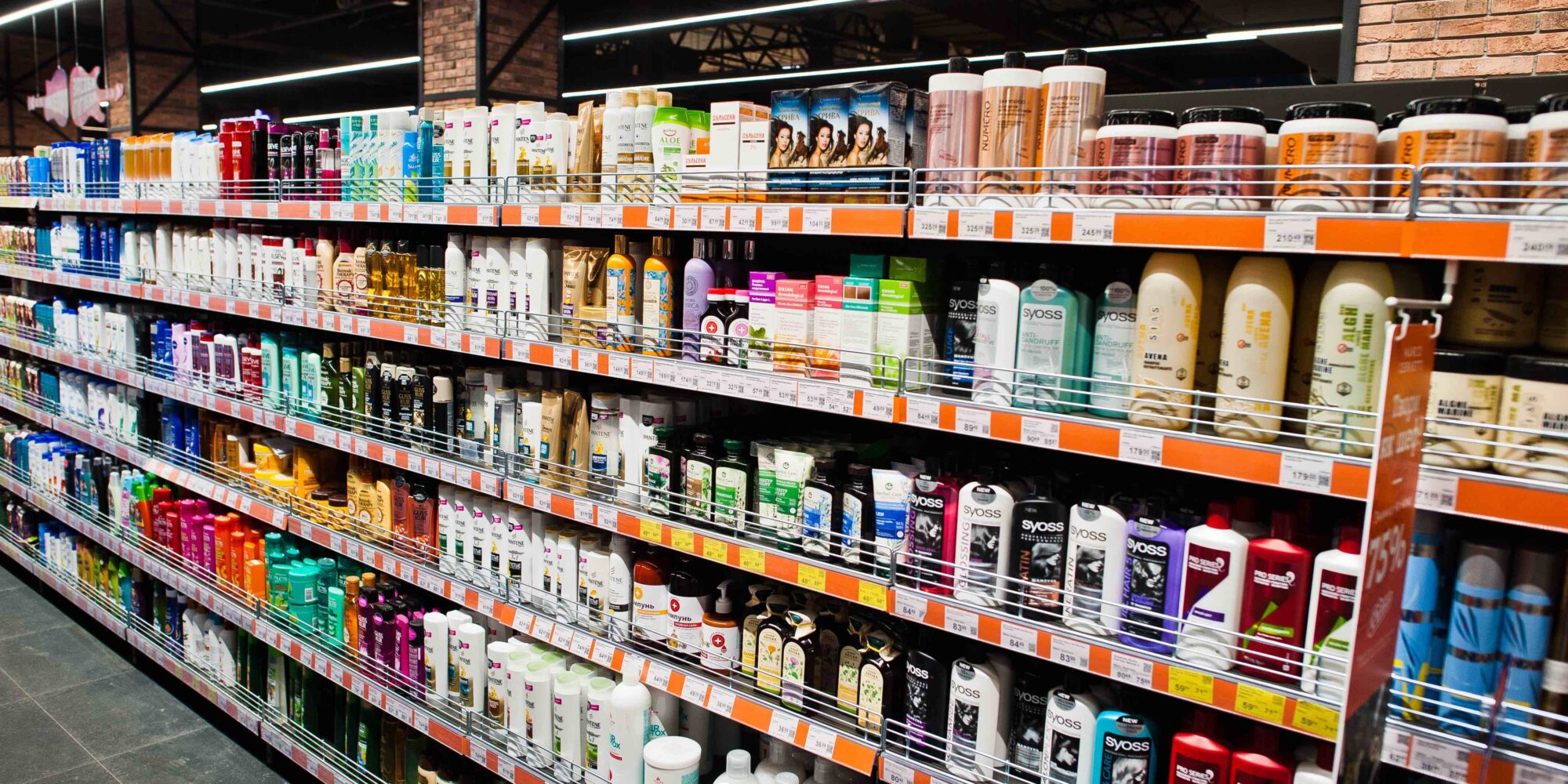 What John Burry Learned About The Challenges Of Brand Incubators From Running Brandable
In the consumer packaged goods industry, a confluence of factors, including an influx of venture capital, low barriers to entry in direct-to-consumer distribution, shifting generational product preferences and retailers hungry for younger consumers, has sparked a boom in incubators spinning out stylish brands for every category and subcategory long ruled by entrenched players. Backed by Lightspeed Venture Partners, Cota Capital, Pentland Ventures and Advance Venture Partners, Brandable was one of the most intriguing incubators to arrive on the CPG scene. The brands it created such as Veggiecraft Farms, LoveAnyBody, Queen V and Craft City landed in massive retailers like Target and Walmart.
But shelf space alone didn't equate to a sustainable business, and Brandable quietly folded last year. Litehouse acquired Veggiecraft Farms, and Reckitt Benckiser Group scooped up Queen V. Brandable isn't the only incubator that's grappled with the challenges of operating a number of brands. Arfa, an incubator launched by Henry Davis, ex-president and COO of Glossier, that introduced the brands Hiki and State Of, has pivoted to become e-commerce software specialist Chord.
Before Brandable shuttered, John Burry, founder of Re:store Ventures, an advisory to established companies and startups, and former chief customer officer and chief commercial officer at Tesco, was brought on board by Brandable's investors as CEO to assess options for the incubator, where he spent three months. During his short time at Brandable, he says, "The problems were fairly obvious. The business needed a major restructuring and refinancing. There were some nascent opportunities in there, but the time and money needed for them to get even close to their potential had been eaten up by brands that were never going to win. The legacy problems made a true refinancing impossible, and so the best outcome was to sell off the assets and to close things down."
Burry came away from his succinct stint concluding that pulling off a prosperous brand incubator is exceedingly difficult. "If you think about brands over the past five years that are amazing, it has nothing to do with the brand platform. It has to do with a brilliant idea that has good IP efficacy and technology behind it, so it's hard to copy and may solve a problem that hasn't been properly solved before, and a team behind it that knows how to execute," says Burry. "It's hard to do that once, let alone 10 times in the same place." We prodded him to elaborate on the challenges incubators face, and he identified six key lessons he learned from his brief CEO run at Brandable.
1. A Gap In The Market Isn't Sufficient
What gives a brand its raison d'être? To move the needle, Burry believes finding a hole in the CPG market isn't enough. "Brands aren't created on paper. They aren't created theoretically in PowerPoint. They need to have a center of gravity," he says. "This is one of the problems of the idea of a brand platform, particularly if it is a brand platform that operates in multiple categories. You are chasing growth for the sake of chasing growth and, if you are not careful with the brands, they just end up being empty shells. Great brands have a heart and soul, and some sort of emotional connection with their customers that comes from a deep understanding of their needs. Modern media and e-commerce allows us to build brands much faster than we could previously, but that connection is still vitally important." Burry argues the venture capital funding hustle has distorted brand development. "Don't build a business to attract the next round of venture funding—or even the first round of venture funding," he says. "If you build it right, the funding will follow."
2. Retail Distribution Is A Process
Many brand generators have raised money enabling them to support retail rollouts and, especially in today's environment with a focus on omnichannel distribution, they pursue huge retail accounts. However, they don't have the expertise to properly fulfill the expectations of huge retail accounts, according to Burry. "I can understand the lure of 1,000 Walmart stores or 1,000 Target stores, but that's just where the hard work starts. That's not the end game," he says. "All of the money can make the problem bigger if the products aren't properly sourced or costed. You can fund large amounts of inventory for big customers, but not be able to put enough inventory behind the best ideas. Instead of building brands and growing the business, the equity ends up buying a bunch of poor inventory."
3. Investors Don't Always Have The Answers
There's a fabled notion in CPG startup circles that investors are going to offer unparalleled insight to steer brands in the right direction. Sure, there are investors with enviable operational backgrounds that can steer brands in the right direction, but Burry asserts there are plenty who can't. "When an investor says, 'This is what you should next,' and they give bad advice, that's a problem. If an investor has lots of experience at smaller DTC businesses or in software licensing, the day-to-day grind of Walmart, Target and Kroger couldn't be more different," he says. "Founders need to choose their investors well, and investors need to advise carefully."
4. The Promise Of Synergies Is Overblown
Brand incubators hinge on the premise that they can build several brands with behind-the-scenes functions that facilitate them all. Particularly if the brands are distinct and hit various categories, Burry explains synergies are limited. "Even within the same category, the shared costs usually don't outweigh the problems of lack of bandwidth, and the attention and nurturing you would do if you were really focused," he says. That doesn't mean he doesn't envision cooperative efforts between brands that could be helpful, possibly involving supply chain and brokerage costs. Burry says, "There are some things perhaps better sorted by brands getting together in some loose federation rather than everything sitting under a brand platform."
5. Real Testimonials Are Better Than Paid Endorsements
At Brandable, brands often got off the ground with an influencer connection. For example, Burry mentions Karina Garcia, the YouTuber attached to Craft City, was advantageous to the slime kit brand because she had authority with kids. He's sympathetic to brands that want to affiliate with influencers or celebrities, but describes the famous personality-driven brand model as flawed.
"There's absolutely a place for something that's influencer- or celebrity-backed, but it should be much more selective and aligned than a lot of the collaborations that you see going on," says Burry. "If pushed, most brands would say they would rather the foundation be real people telling real stories. That would be a much better bedrock for a brand than having a hot moment with a Hollywood name." He adds, "I'm not saying it can't help to spike a product. Whether it's good for the long-term health of the brand, I'm not sure. What I would absolutely say is it shouldn't be the core of the brand."
6. The Power Of Professionalization Is Undervalued
Burry is adamant that CPG startups shouldn't have an eye on the exit. "It's horrible for staff and culture usually. It causes bad feeling and mistrust in a lot of businesses," he says. "There are industries like tech where people expect it as part of the roadmap, but it's different in CPG." Still, Burry recommends professionalizing internal procedures to be attractive to strategic buyers should acquisition scenarios arise. "Even though they understand that smaller brands don't have 100 people in R&D, they expect a level of product compliance and financial control. As you get bigger, if you're going to end up at a Target, having that stuff sorted is very helpful," he says. "It's not the thing that gets you noticed, but it might be the difference between a deal closing and a deal falling apart."
Eventually, if a CPG startup sticks around and realizes a certain level of heft, Burry reasons a brand platform might be fruitful. "When you get to a later stage, I think a brand platform makes more sense," he says. "You are probably getting into the $100 million, $200 million range at that point, but the compelling reason for that platform is likely to be based on distribution, technology or other infrastructure. Investors should be very careful when they imagine brand synergies."