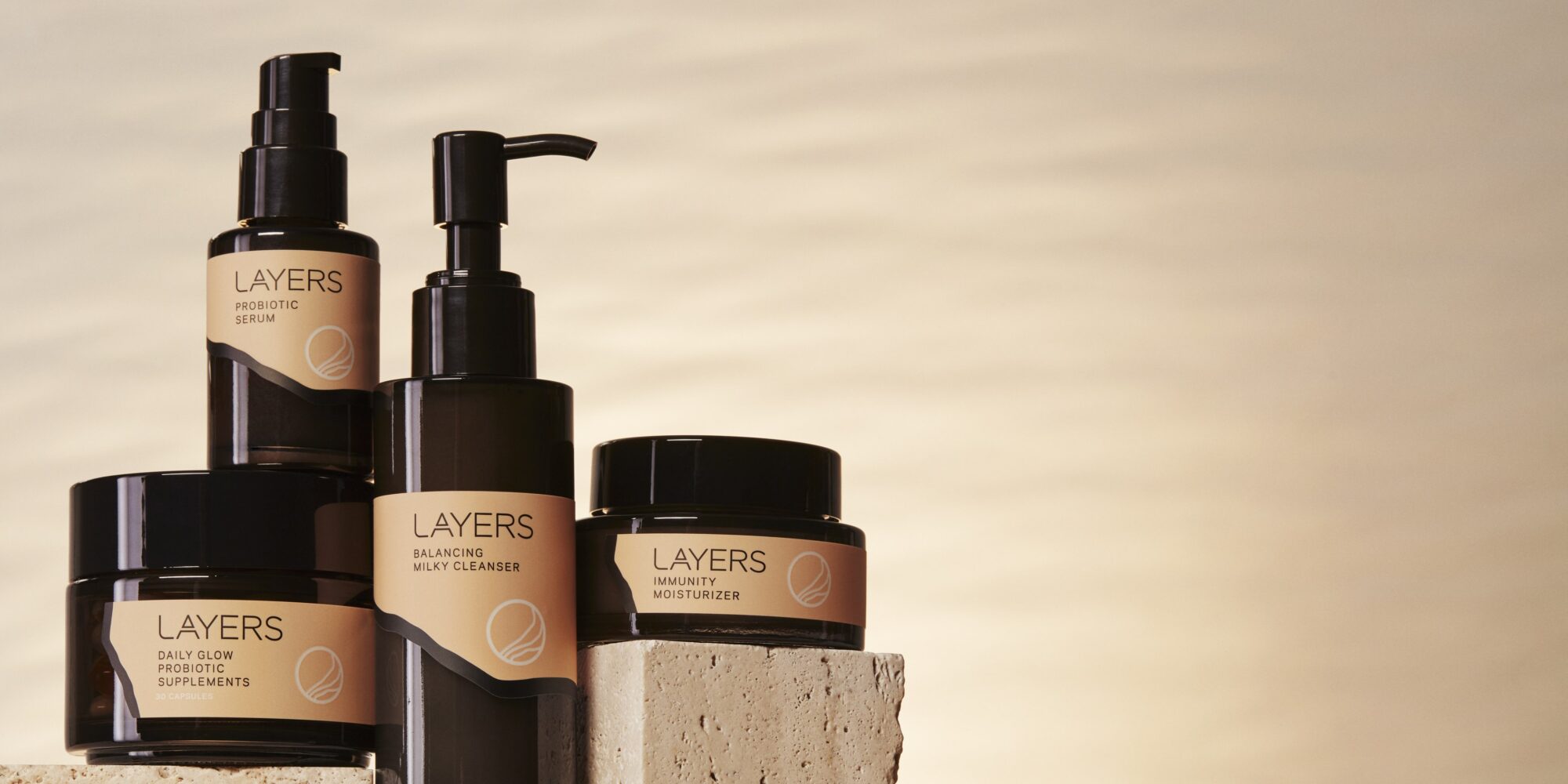 Johnson & Johnson Vet Rachel Behm Joins The Entrepreneurial Ranks With New Microbiome-Focused Inside-Out Brand Layers
The microbiome—bacteria, fungi, protozoa and viruses that blanket humans internally and externally to fend off disease, aid in digestion, bolster immunity and even regulate emotions—isn't limited to the skin or the gut, so Layers doesn't restrict itself to one or the other either.
From the mind of Rachel Behm, who spent eight years climbing the corporate ladder at Johnson & Johnson from intern to head of the in-house incubator prior to joining accelerator Ignite Venture Studio last year as general manager of beauty, the brand's debut assortment contains ingestible Daily Glow Probiotic Supplements, and topical offerings Probiotic Serum, Immunity Moisturizer and Balancing Milky Cleanser. Priced from $29 to $89, the products are currently available for pre-order and will ship by April 29.
"Layers is a probiotic skincare line that's based on microbiome science. We take a holistic approach to skin health," says Behm. "It's not a skincare line of 20 products. It has the best products for people to start seeing how, when they really pay attention to the microbes in their gut and on their skin, there can be remarkable differences from what they have seen before."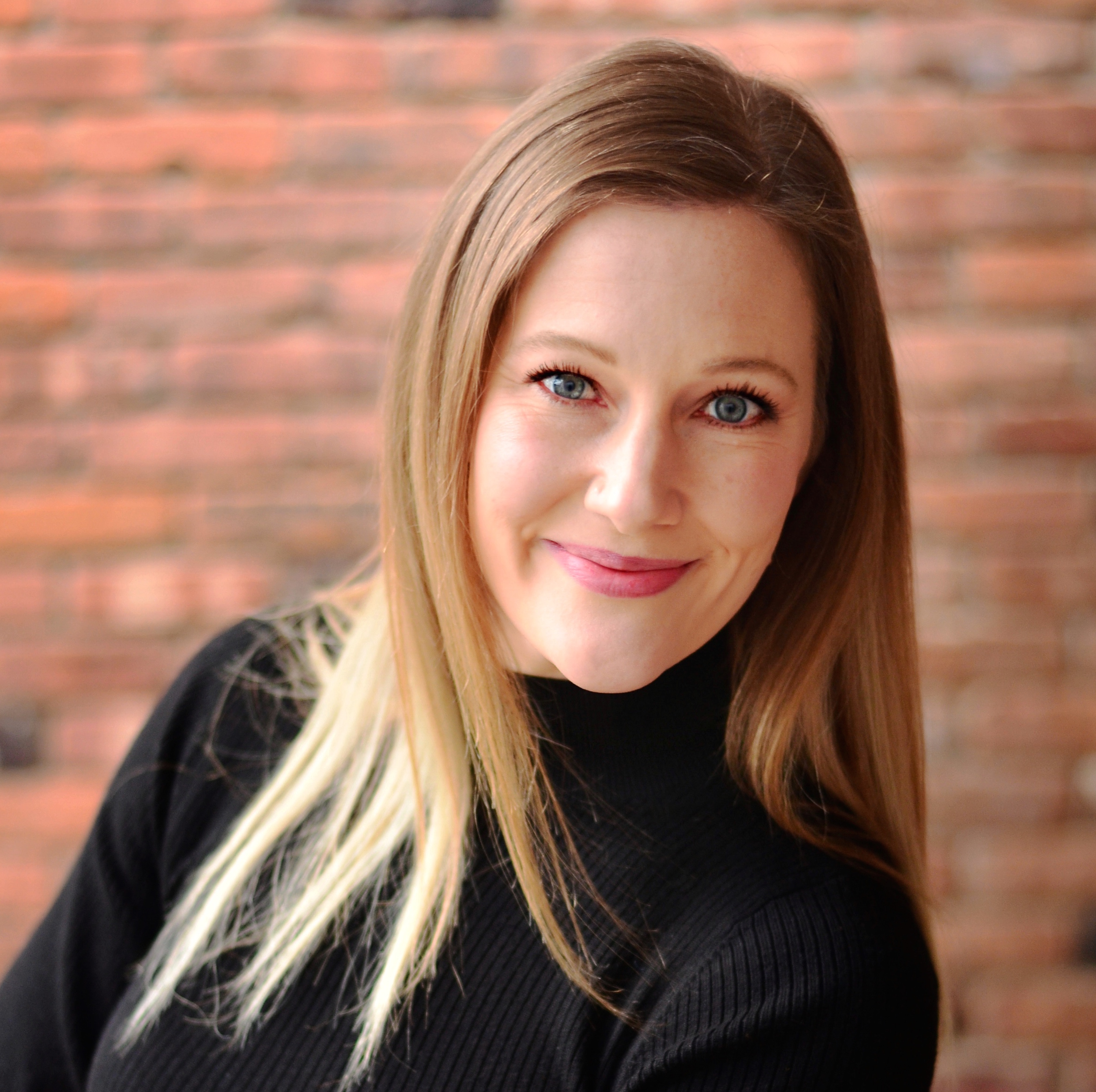 Layers has taken pains to assess the differences. A placebo-controlled, randomized double-blind study validates that Probiotic Serum enhances brightness and radiance by 2.4X as measured at 14 and 28 days of use. A study of Daily Glow Probiotic Supplements with the same protocols over 15 and 60 days substantiated reduced dullness, increased hydration and smoother skin.
For Behm, the pillow line test was a real game changer. "When I was developing the prototype for Daily Glow, I realized I was waking up without pillow lines on my face," she reports. "Then, I ran out of the prototype and, six days later, my pillow lines came back. You can imagine I didn't want to go without the supplements much longer. The supplements are critical to Layers' inside-outside approach, and people are going to be amazed by the results." Behm believes a set that epitomizes Layers' inside-outside philosophy called The Perfect Pair with Daily Glow Probiotic Supplements and Probiotic Serum will be the brand's bestseller.
Layers is hardly the only brand to focus on the microbiome. Gallinée, Dr. Elsa Jungman, Le Cleanse Officiel, Ellis Day Skin Science, Biophile and Beekman 1802 are among the emerging beauty brands dedicated to keeping valuable creepy crawlers in balance. They're jumping into a category that's accelerating. According to market research consultancy Verify Markets, microbiome skincare sales are projected to rise in double-digit percentages through 2023 across several countries, including United States (24.8%), Germany (22.2%) and Japan (19.8%).
In a nascent field, Behm welcomes the brand crowds. She says, "Anybody who is talking about the microbiome in the skincare space is just a benefit to all of us and to consumers because it's a new and better approach to skincare. When I see the Doves of the world that have large TV budgets educating on the microbiome, I think it will help this be an enduring category." Beginning in 2019, Unilever-owned Dove kicked off a campaign explaining the skin microbiome to consumers.
"Layers is a probiotic skincare line that's based on microbiome science. We take a holistic approach to skin health."
Explanation is still very necessary. Most consumers aren't familiar with the microbiome, but they do grasp probiotics, which are bacteria and yeast that boost body function, and have positive associations with them. Consumers connect probiotics to protection and nourishment. Layers has various probiotic strains in its products. For instance, Probiotic Serum has lactobacillus ferment.
At the outset, Layers is leaning into probiotics in its communications, but will dive deeper into the microbiome as consumers become versed in it. The brand plans to acquire customers through Facebook and Instagram, while experimenting on TikTok. Behm will be paying a ton of attention to CRM or customer relationship management to ensure customers have an unparalleled experience from perusing Layers' products online to receiving packages from the brand at their doors.
She expects the brand's core customers to be women aged 30 to 55. To resonate with them, Layers will be highlighting its abilities to impart glow, and improve elasticity and firmness with its products. "More than a demographic, what we will find is the psychographic is someone who really approaches their health holistically," says Behm. "They may be looking for special diets for gut health or practice mindfulness."
Established in 2019 by former Johnson & Johnson executives Jeff B. Smith, Marc Schorpion and Josh Ghaim, Ignite Venture Studio provided the pre-seed capital for Layers. Currently, the brand is raising a seed round with the intent to reach $1.4 million in funding. Behm says the money will be slated for product innovation, marketing and talent. A sunscreen and a treatment exfoliator that's an antidote to the harsh exfoliators that have caused a wave of skin irritation are in the pipeline. Behm foresees future products targeting sensitive and acneic skin as possibilities.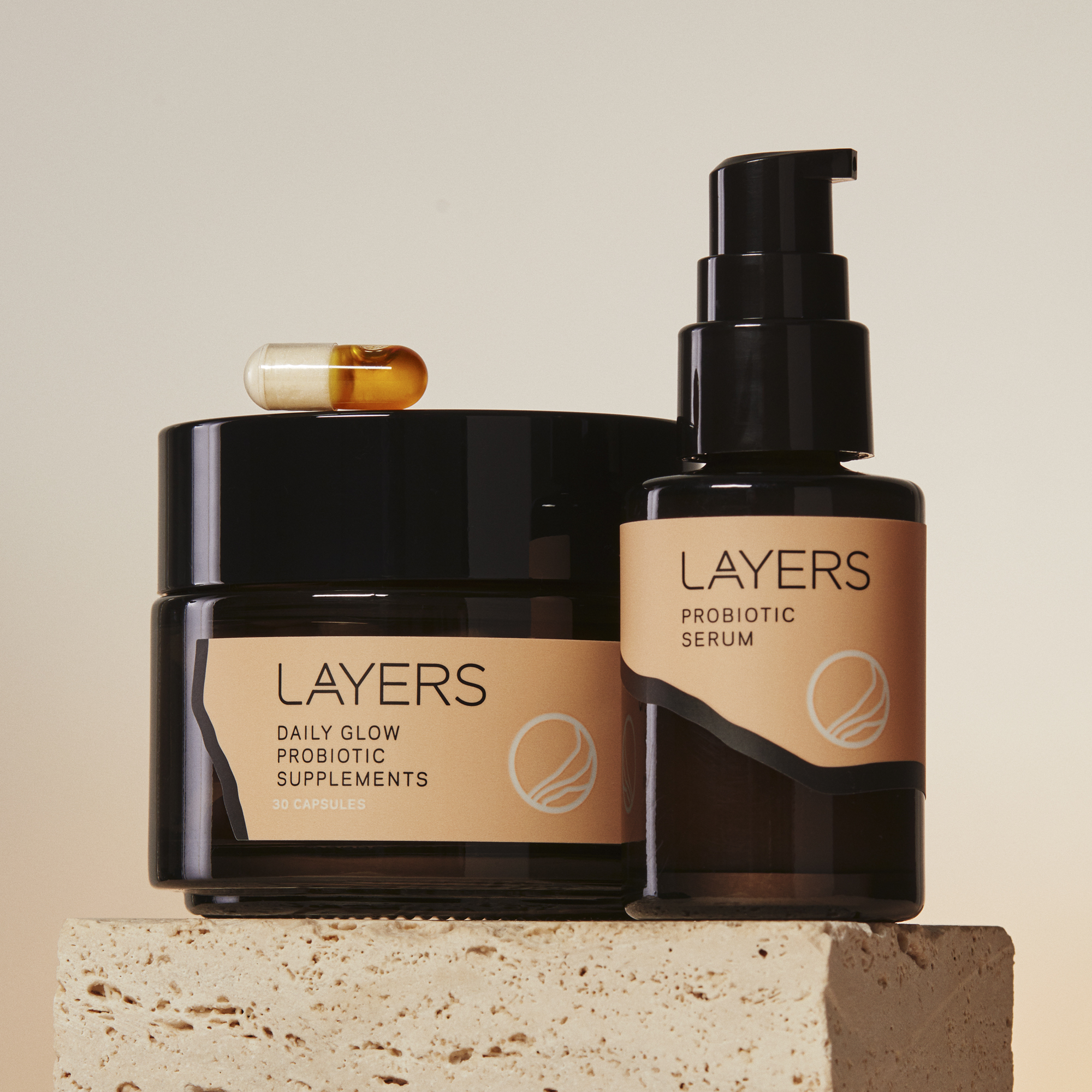 Layers is positioned as a mid-tier premium brand with prices chosen to make room for retail margins. The brand's packaging reflects its prestige bent. It has recyclable glass jars and bottles wrapped in soft peach labels, and incorporates compostable kraft paper. "There are so many brands that are really playful and irreverent, but I wanted Layers to harken back to a time when you were indulging with your skincare. The dark glass is really heavy," says Behm, adding, "I wanted to partner the sexiness of beauty with the science of the microbiome."
Layer's distribution push initially will be direct-to-consumer. However, Behm aims to place it in retailers and emphasizes the resilience of physical retail as a hub for beauty shopping. She mentions Sephora and Credo as retailers that could be good showcases for Layers.
"Our objective is to go into brick-and-mortar and have an omnichannel approach. Part of that is meeting consumers where they are and part of that is financial. If you look at the beauty retailers around the world, from Sephora to Walmart, that's where the majority of purchases are going," says Behm. "Our belief is a path to profitability should be part of the brand at the inception, and omnichannel is always what we are striving for."
In its first year, a major objective for Layers is to cultivate repeat customers. Behm says she aspires to have 40% of customers declare, "'I need to have this product.' That is my goal for product-market fit. If we can do that, the sales will follow." If interest in probiotics and microbiome skincare continues to rise, sales will likely follow from that, too. Behm says, "I'm excited to see where probiotics and microbiome skincare will go over the next 10 years, and I think people are going to be amazed with the control they have over their skin from knowing what is best for them."