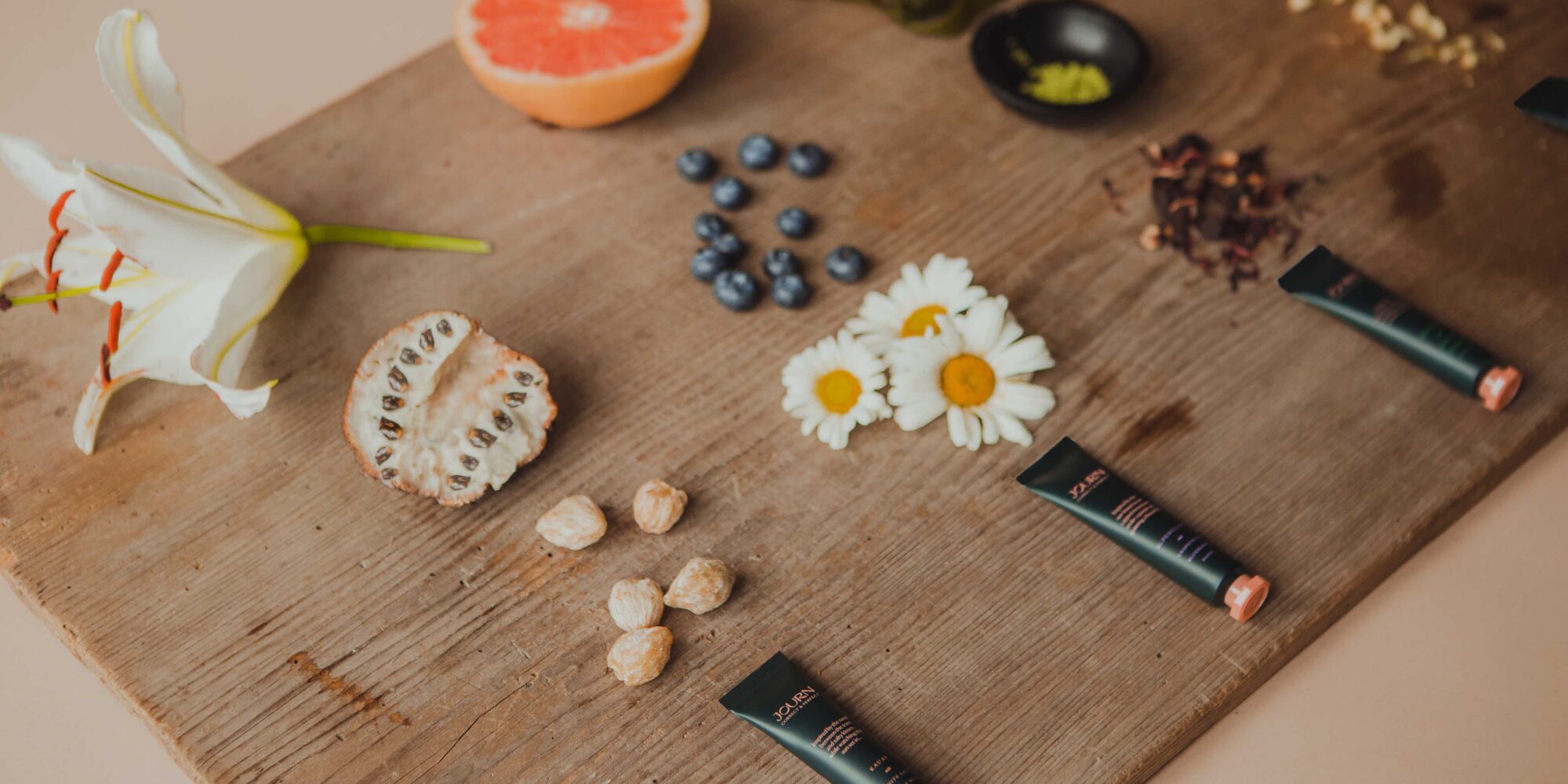 Journ Addresses The Biggest Skin Concerns Of Women Of Color With Products Bridging Cosmetics And Skincare
As an attorney in New York, Sara Shah was constantly trying to cover up her cystic acne for big client meetings and court appearances with layers of makeup and skincare. She wasn't impressed by the results.
"Even with all the effort I was putting into my routine, I didn't look natural and flawless," she says. "I wanted to find products that would do two things: one was to have makeup and skincare together. So, it would be skincare-focused cosmetics that were actually effective and would do what they said they would do. Two, they would help me achieve natural looking skin."
Over dinner in 2017, Shah discussed her frustrations and her idea for products bridging cosmetics and skincare that could address them with her husband Mir Anwar. Anwar, formerly VP of operations for Quip and director of operations and product development at Walker & Co. Brands, had the expertise to assist her with executing her idea.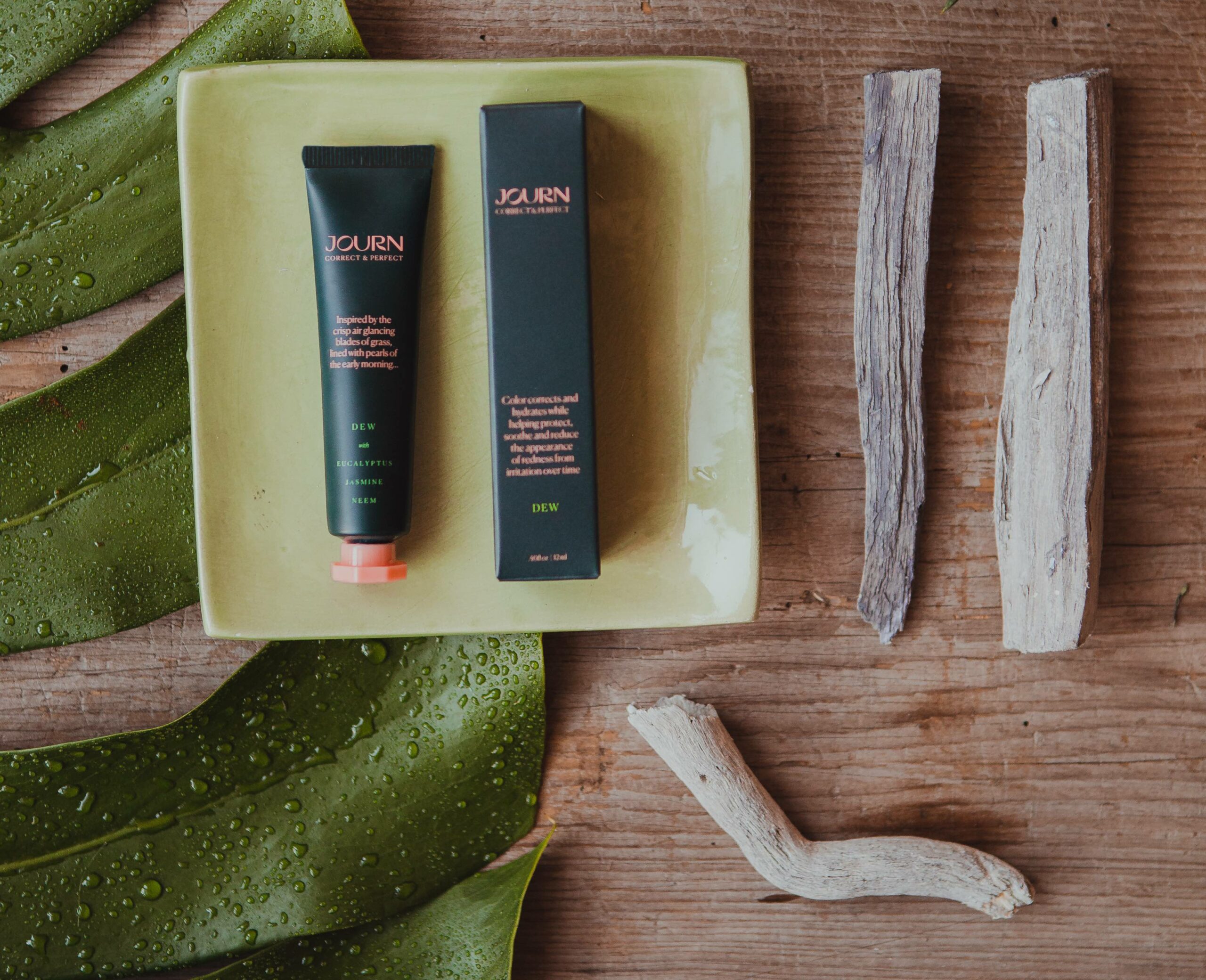 "What I liked about the idea was there was a need in the market. It wasn't just another product category or product that was already in the market," says Anwar. "We didn't want to white label or private label something. We really wanted to innovate on the functionality of the product. It took about two years partnering with a few labs to figure out how to do this."
The challenge with traditional cosmetics labs, he explains, was that they divided skincare and cosmetics, and merging the two facets of beauty manufacturing to achieve products with ingredients he says are "clinically tested at active levels" was difficult. Once that challenge was overcome, Anwar and Shah had to nail down formula texture, coverage and shades.
"We want to think of concerns that are most prevalent in people of color with our solutions."
In September 2019, their brand Journ launched with $39 Correct & Perfect vegan and cruelty-free color correctors in five varieties mostly named for destinations they've been to: Marrakech, Matcha, Dew, Kauai and Alpenglow. Marrakech is red, and Kauai is orange. Currently bestsellers, they're both designed to combat dark circles, hyperpigmentation and acne scars, but Marrekech is for medium-to-deep skin tones and Kauai is for light-to-medium skin tones. Matcha and Dew are both green and for light-to-deep skin tones. Dew is designed to tackle redness and Matcha acne marks. Lavender Alpenglow is intended to brighten dull and sallow skin of all tones.
Color correctors work by harnessing the power of colors on the color wheel that are opposites of the colors in the skin they aim to cancel out. Journ's color correctors don't only have cosmetic benefits. They feature skincare ingredients such as kukui nut, sweet almond, carrot seed and eucalyptus to improve the issues customers are attempting to correct over time. Each Correct & Perfect option has a star flower ingredient—Matcha's, for example, is hibiscus—and Journ places products on beds of dry flowers in its shipments.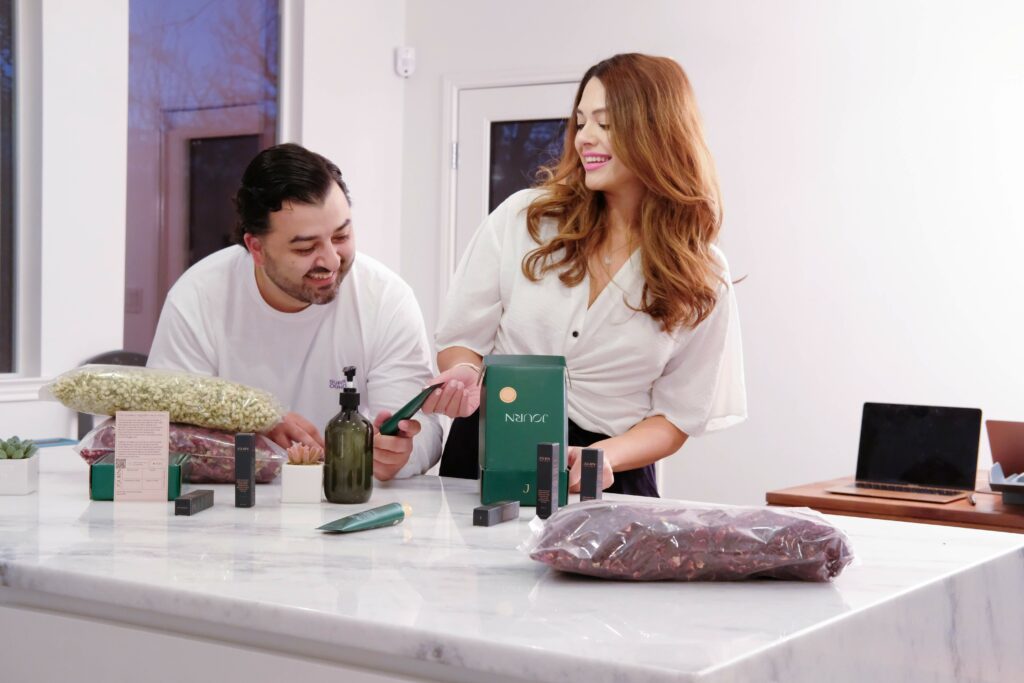 "When Journ was created, my big struggle was that there had been brands in the industry like Fenty Beauty that had inclusive shades for people of color, but I felt there weren't a lot of products experienced in the skin issues of medium-to-dark skin tones like hyperpigmentation and dark circles," says Shah. "We want to think of concerns that are most prevalent in people of color with our solutions."
Last month, Journ added to its assortment with Journ Also, a hand moisturizer containing shea butter, jojoba oil and aloe that sanitizes as it hydrates. Its first batch promptly sold out. "We really want to be the company that helps simplify routines across health, wellness and beauty. So, we aren't just a cosmetics company, and we aren't just a skincare company," says Anwar. "Our routines really have been turned upside down, and one in particular that has changed is our hand care routines. You are washing your hands, they're getting dried out and, then, you are washing your hands again, sanitizing and moisturizing. With Journ, you don't have to worry about using a hand sanitizer and moisturizer separately."
"We really want to be the company that helps simplify routines across health, wellness and beauty."
Going forward, Journ plans to complete suites of products tailored to its customers' specific skin issues. The brand is building a community of loyal customers in an effort it calls Journ Labs to inform its product pipeline. "They want to be part of creating solutions for them and the world," says Anwar. "We have the ability to bring the products to market with speed and efficacy."
Journ's products are sold at Neighborhood Goods and Showfields, but the brand's direct-to-consumer platform has been its primary distribution channel. This year, expanding into retail is a priority for Journ. Beauty specialty chains are on its retailer wish list. In the long term, it anticipates opening its own retail store where consumers could be immersed in the stories of its products and test them.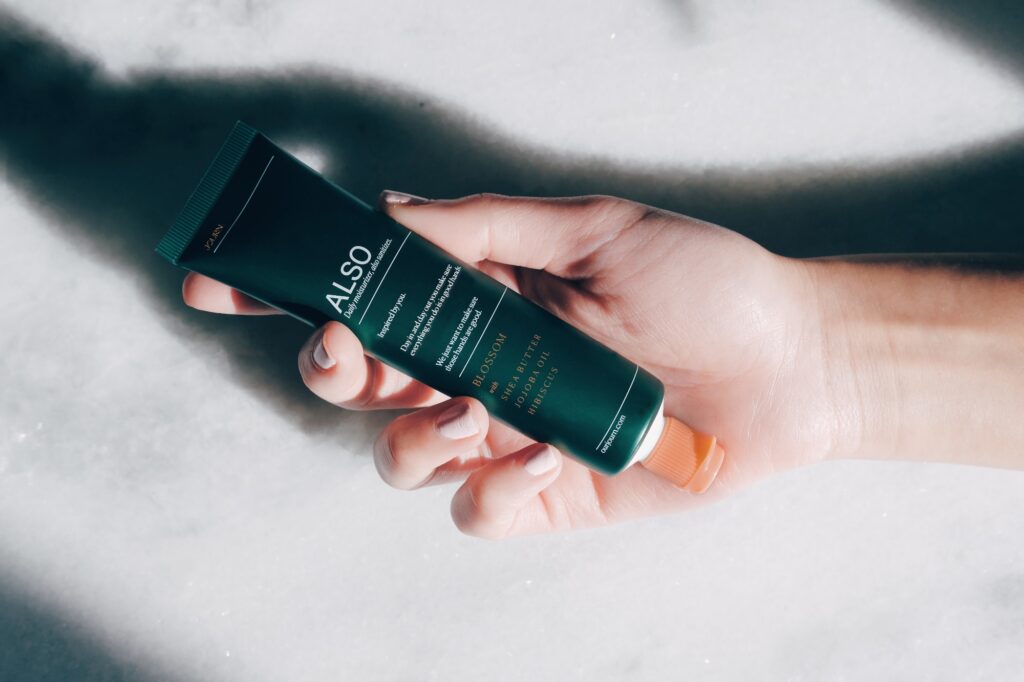 "Journ is inspired by beautiful moments in our life from our travels. We want to deliver that to the customer and meet our customers to show them the product in person," says Shah, noting Journ is short for journey. "Before COVID, we were part of a few different pop-ups, and it was great to meet our customers that way in real life. With COVID, it's been impossible, but we want to pick that back up when we can in 2021."
Journ is driving online sales through a mix of performance marketing and influencer connections. The brand made merchandise available internationally out of the gate and has sent packages to 54 countries. "One of our goals is to get the brand in front of more and more people around the world and not just in the U.S.," says Anwar, who mentions international sales account for a double-digit percentage of Journ's sales total. Speaking about the brand overall, he shares it exceeded its revenue target last year, and its target this year is to triple or quadruple sales.
Journ has received what Anwar describes as a "small investment" from the firm Indie.VC's Scout Program seeding nascent companies, but the brand is largely bootstrapped. "The DTC model in the past few years has become synonymous with trying to hyper scale and venture-backed companies that are expected to bring venture returns and that almost always equals growth at all costs. We are moving away from that," he says. "We are trying to build the company slowly and properly for the long haul."