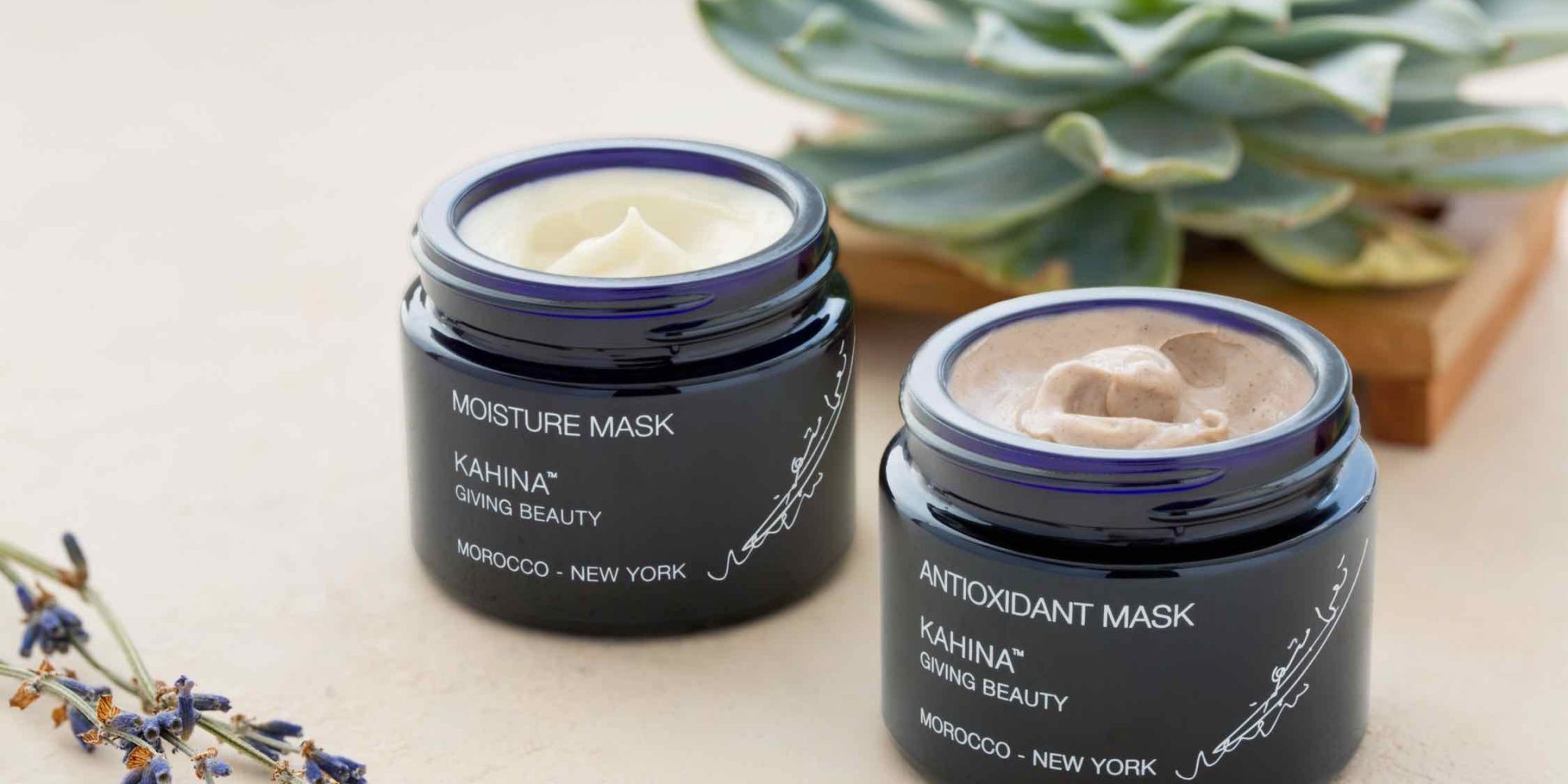 Argan Oil Authority Kahina Giving Beauty Is In It For The Long Haul
Kahina Giving Beauty founder Katharine L'Heureux never set out to be a beauty entrepreneur. Raised on a vineyard in Napa Valley, she received an English degree from UC Berkeley before starting her career in New York publishing and later co-founding the public relations firm Welles Phillips & Associates in San Francisco. While at the firm, she was introduced to clean cosmetics through client Bare Escentuals. The mineral makeup company opened L'Heureux's eyes to the potentially harmful ingredients used in conventional beauty products, but it wasn't until an encounter with argan oil on vacation in Morocco a decade ago that she was on a course to launch her brand in 2008. L'Heureux couldn't believe how effective the ingredient was for her skin, and created Kahina to bring it stateside and support the Berber women who extract it. Beauty Independent chatted with her about remaining relevant in an increasingly saturated natural beauty market, the difficulty of department store selling and staying focused on core products.
Where did you grow up?
I grew up in San Francisco, spending weekends and summers in the Napa Valley, where my family has owned and operated a vineyard since the 1950s. The vineyard has played a key role in my life and definitely informed my approach to developing Kahina with an emphasis on quality, region-specific ingredients and the people behind them.
How much money did it take you to launch Kahina Giving Beauty, and how long did it take you to develop it?
I had no idea how much of an investment it would require to start my own line and, initially, earmarked $50,000 to launch the brand, which we obtained by borrowing from family and mortgaging our New York loft. I didn't want to skimp on packaging or ingredients or our commitment to the Berber women of Morocco, and our commitment did go higher than our initial investment. By doing it right at the outset, it meant that we never found the need to repackage. Our packaging and the message helped us stand out. The entire process took one-and-a-half years from conception to product on shelves.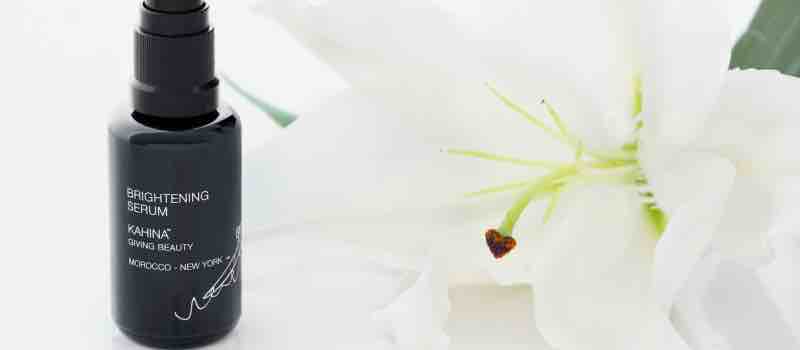 When was your company able to reach profitability?
We reached profitability within four years but, to be clear, this has never been about making a lot of money. We pay ourselves modestly, invest most profits in product development and support retailers while honoring our commitment to give back in a meaningful way to the communities of Berber women who harvest our oil and other ingredients.
What was your first notable retail account?
Our first notable retail account was ABC Carpet & Home in New York City. They were just revamping their apothecary section, and our philanthropic, global philosophy and commitment to design was closely aligned to theirs. Soon after, we went into Bergdorf Goodman, which was notable in that we were the first certified organic brand in their store. We are still at ABC, but ultimately couldn't provide the necessary support needed to succeed at Bergdorf Goodman in the early stage of our company.
Pretend I'm a retailer. Give me a quick pitch on why I should take your brand.
Many women today are looking for truly effective, clean skincare that looks beautiful on their shelf and that they can feel good about purchasing. Kahina consistently delivers simple luxurious and effective skincare solutions without jeopardizing the health of customers or the planet.
What is your hero product, and how did it come to be?
Our hero is certainly our Argan Oil. Since I first discovered argan oil in Morocco 10 years ago, when it had yet to be embraced in the U.S., I have worked hard to source the highest quality oil. I now work with a wonderful artisanal producer who works with a group of approximately 100 women in a remote village in the Anti-Atlas Mountains of Southern Morocco. They are focused on quality and traceability at every step from harvest to production, and on improving the lives of these women. I continue to believe in the anti-aging, regenerative powers of argan oil and believe that Kahina Argan Oil is the best on the market. Our customer reviews support that belief.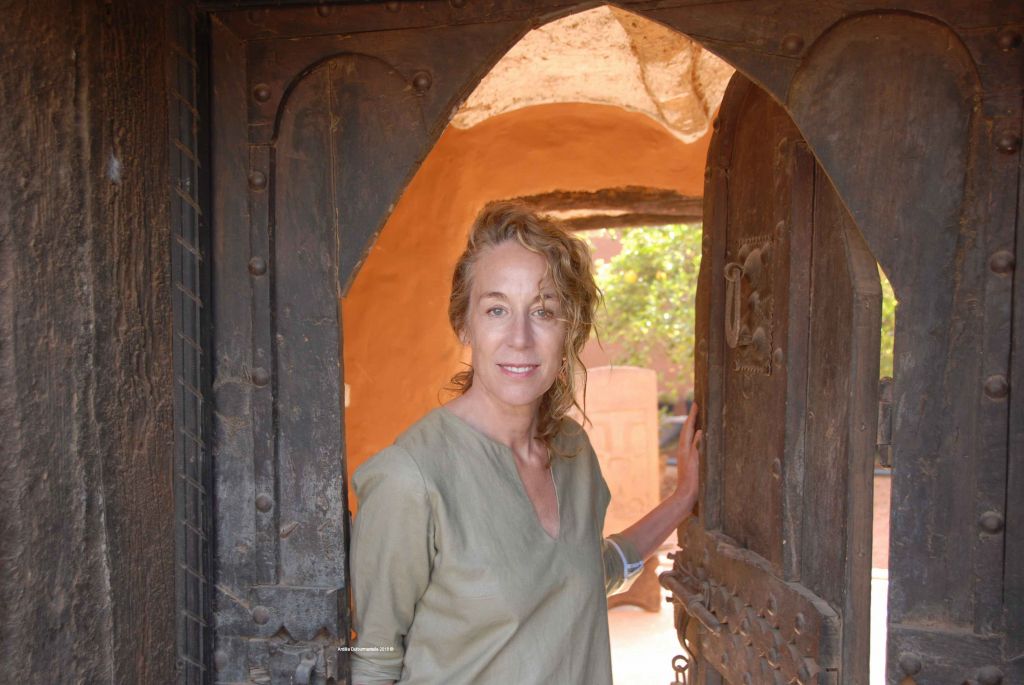 How is the giving part of your brand incorporated?
Giving back is part of our brand DNA. Our mission is to elevate the resources that go into making our products and this includes the people who do the work of extracting our key ingredient, argan oil. Even before we were profitable and, before I was able to pay myself any kind of salary, we committed to donating 1% of our revenue to programs that support the Berber women of Morocco. This is on top of paying the women a fair wage for their work. We continue to adhere to this commitment, working closely with our partners in Morocco to establish programs that will address most urgent concerns.
Who is your target customer, and how did you identify that target?
I created Kahina to fulfill my own desire for simple, effective, natural skincare that was beautifully packaged  I assumed there were other women like myself looking to healthier alternatives to traditional luxury skincare brands. I proved to be right.
Where are you sold now, and what is your distribution strategy?
We are sold in approximately 100 outlets around the world, including e-commerce, department stores, boutiques and apothecaries in North America, Europe, Australia and Asia. Most of our retail partners are committed to green beauty, and understand and appreciate Kahina as a beautifully packaged, effective, natural skincare brand that gives back in a meaningful way. Our distribution strategy is to continue to expand in markets that have groups of consumers seeking skincare brands that have Kahina's characteristics. We are actively seeking more international relationships in South America, Asia and Africa.
What have you found most challenging in building a beauty brand?
The hardest thing has been to stay competitive in the face of rapidly increasing competition on a limited budget. The big cosmetics companies coopt the messages of niche brands like ours with millions to spend on advertising while making claims that confuse the consumer. What we rely on to cut through the clutter is our brand's authenticity and transparency. Early on in Kahina's evolution, I decided that we needed to be certified natural and organic, which was challenging and expensive for my small brand, but provides us with the third-party validation that is so important in this field of misleading claims.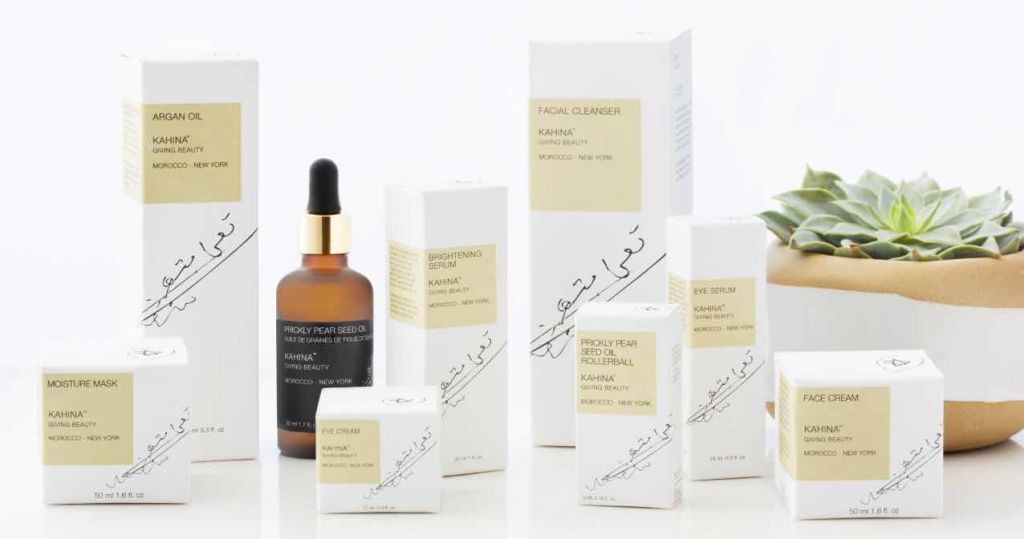 The natural beauty market is now quite crowded. How does that affect you?
When we started almost 10 years ago, we were struggling to communicate the message that natural skincare can be as effective and luxurious as its traditional counterparts, that using pure oil on your skin isn't scary, and to teach people about argan oil and its benefits. No one had heard of it before, and there were very few retail outlets for natural beauty. Now that the green beauty community has grown, more people are embracing the idea of using natural products. We no longer have to educate people on the benefits of using non-toxic skincare. Now, there are many, many more options for retail placement, online and brick-and-mortar, which is important in getting our products into people's hands to try.
For other entrepreneurs in your boat, what suggestion do you give them on how to pull through the tough times?
Write your mission statement early on and stay true to your vision. Figure out the resources needed for the long haul.
What's your biggest fear as an entrepreneur?
I suppose having a negative impact on anyone's health should be the biggest concern for anyone in the skincare business. Skincare can be tricky as many people have sensitivities and allergies to ingredients that they aren't even aware of. We make sure that all of our ingredients are carefully vetted. Our formulations are created thoughtfully by knowledgeable individuals in uber sanitary environments adhering to the strictest rules of manufacturing. Ingredients and final products are tested for stability and bacterial contamination.
What are things that your most successful retail partner does that you wish became an industry standard?
An educated sales staff is a key component of a retailer's success in selling green beauty.  We spend a lot of time and money on helping our retailers become as informed as possible on the Kahina line and its benefits. Those who do it well such as Follain, CAP, The Detox Market and Credo understand this, and we see the results.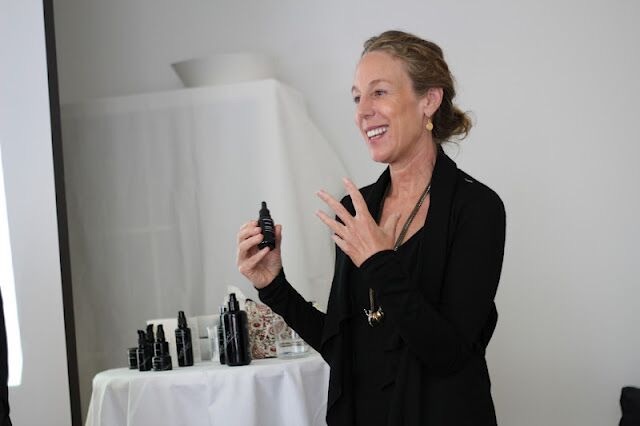 How much have you grown year-over-year percentage wise?
We have shown consistent growth of approximately 20% year-over-year.
What's been the biggest product fail for you?
We launched two gorgeous perfume oils based on bestselling scents from our line. They were well-received and critically acclaimed, but they were not core to our line and ended up bifurcating our brand on retail shelves. We couldn't support them the way we would have liked. I learned my lesson then to stay focused on what we do best: skin and body care.
What's been the biggest lesson you've learned so far about what it takes to make it as a beauty entrepreneur?
I was surprised at how much importance is placed on my personal story, and how much the brand founder needs to be in the foreground to become a recognizable niche beauty brand. I simply wanted to create beautiful products that work. I didn't expect that there would be the kind of attention placed on me, which I'm not entirely comfortable with.
What are  goals you have for your brand going forward? How do you reach those goals?
Our goal for Kahina is to have a sustainable company that continues to grow at a reasonable pace while providing increased support for the indigenous people of Morocco in order to preserve the traditions and ancestral knowledge that are disappearing. We plan to continue just the way we always have: providing high-quality products that really work without compromise. In this way, the brand will continue to grow at a pace that is manageable and works for us.