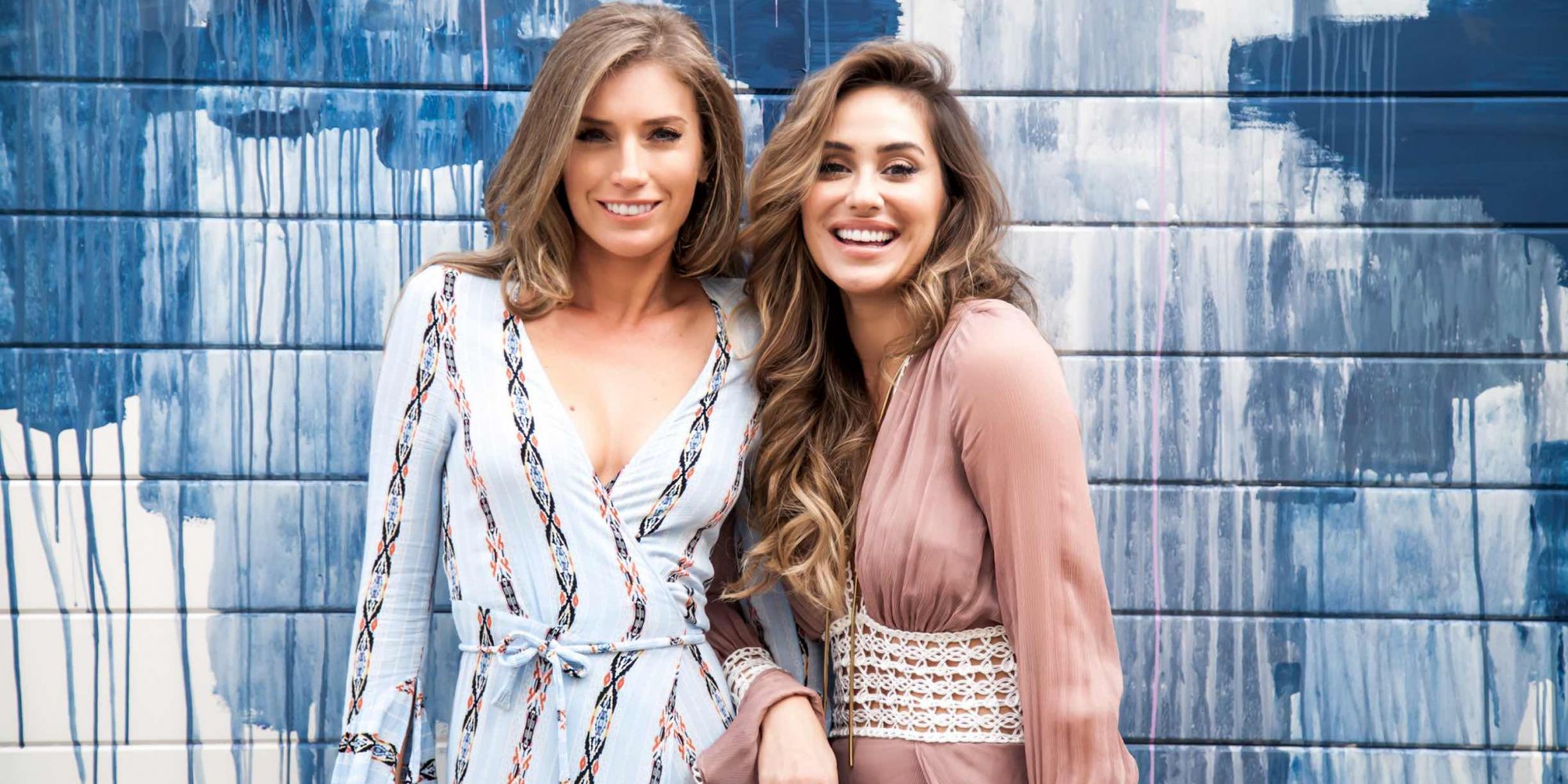 Kayo Is Making Body Care Much More Than A Beauty Industry Afterthought
Kayo Better Body Care is premised on a basic fact: most skin isn't on the face. The emerging brand is bringing body into the heart of the anti-aging regimen. "Our mantra is face care for body care. It's good enough for your face, but formulated for your body," says Carrington (CJ) Snyder, who founded Kayo with Christine Bullock. The former lawyer and the fitness guru make a formidable pair pursuing customers and retailers for the sake of enhancing body care options in the beauty market. "It's not an easy field to be in. It seems super glamorous from the outside, but it takes a lot of work. You have to be willing to do all different jobs," says Snyder. "You may own the company, but that doesn't mean you're not getting your hands dirty doing the secretary work." Beauty Independent discussed that work with Snyder and Bullock as well as packaging improvements, pricing strategies, selling on Amazon and steering clear of terrible Los Angeles commutes.
Tell us about your path to launching Kayo.
Bullock: I have been a health and fitness expert pretty much my whole life. I was teaching yoga throughout college and went on to move to Los Angeles from Pittsburgh to teach Pilates and other things. I created my own DVDs —Evolution 20, Super Shred and Body Reborn — because I was concerned with getting information back to my family in Pittsburgh and bringing expertise from L.A. to everyone else. From there, I fell into modeling. I did P-90X, Insanity, the cover of Women's Health. I was a judge and trainer on a TV show in Asia for two seasons. On the side, I was always interested in beauty and worked with medical devices for plastic surgeons. Although I knew a lot about face skincare, I really couldn't find body care I liked. CJ and I got together one day for lunch, and I knew we were the perfect combination to create what we personally couldn't find on the market. We literally talked over lunch and decided to sign a contract at the end of lunch. We were just so passionate about it.
Snyder: We know each other because our husbands work together. They play old man baseball together and are constantly getting injured. I practiced civil litigation for about seven years and was the managing attorney at a well-known environmental law firm, where I dealt with toxic exposure. My family has been in skincare for 30-plus years. My mom owns a few skincare lines, and my brother is a cosmetics manufacturer. He formulates for some of the best brands out there and does our products, too. When I met with Christine, I joked about how I used my mom's expensive face creams all over my body because I got them for free. There was really no great body care.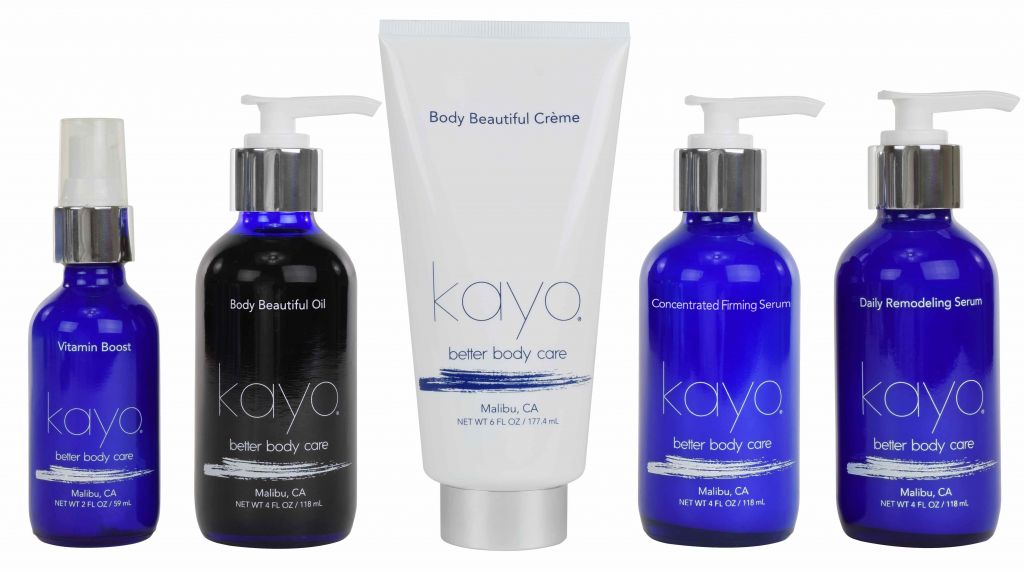 What were the first products Kayo started with and why?
Snyder: We started with five: two serums, a cream, oil and boost. We looked at what was missing in the market. We wanted things you couldn't find. Serums for the body were unheard of before we came around. We were interested in the idea of layering something underneath your oil or cream, and taking the same process that's done for the face to the body.
What's the brand's distribution strategy?
Bullock: We wanted to make a product that could be $200 an ounce, but make it an affordable luxury. Because we are a luxury brand, we were looking for luxury retailers to do the brand justice. Sephora will always be a goal of ours. We are not only looking at beauty retailers, but we are looking at fitness retailers because body care goes hand-in-hand with taking care of your body. We are interested in hotels, and we are at the Four Seasons.
Where is Kayo sold today?
Snyder: Our most notable retailers are Violet Grey and Revolve. We have done HSN because we thought this was a novel concept, and we could educate consumers on HSN about treating your body with the same respect as your face.
What have you learned about what it takes to make it at retail outlets?
Bullock: Creating a beautiful visual is important. I'm proud of the exterior of our packaging. We have a blue-and-white fade that feels very Malibu, Calif. Even the quality of our paper is better than most brands. It cost us, and you can see that. We have beautiful blue glass bottles, and we wanted to stay with glass for environmental reasons, but also because of the luxury quality of the glass. Retailers are looking for body care right now. It's what their clients are asking for. We've basically closed everyone once we've gotten in the door.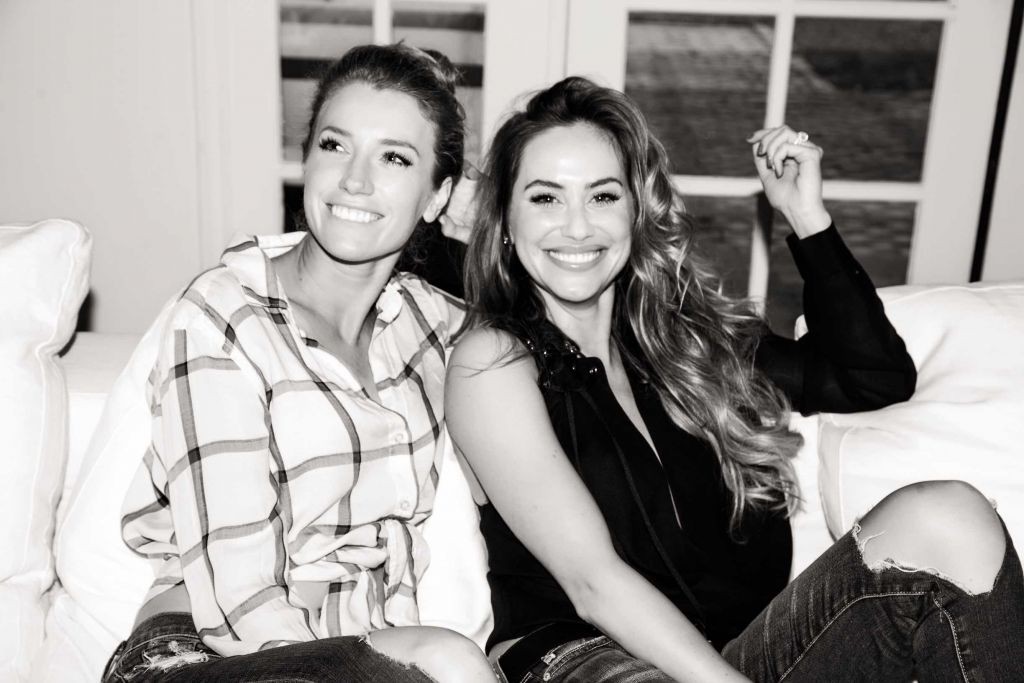 Have you had a rejection that's stung?
Bullock: We haven't really been rejected by anybody. We got an email from Bluemercury saying they weren't looking to expand into body care at the moment. We didn't have a face-to-face meeting with them. I have no doubt that they will be interested in 2018 and 2019 as Kayo continues to grow and the need for body care grows. We haven't really worked with the big retailers yet because we wanted to make sure our brand was where we wanted to be before we did so and we made the changes that we might need to go into them.
When do you plan to reach profitability?
Bullock: We are making some changes now, and we know we are going to be putting more money in to make those changes. So, it should be in six months to a year based on those changes we are making for 2018.
Snyder: Christine and I have purposefully reinvested every dollar. There were times when we could have taken money out and paid ourselves, but we made a conscious decision to keep growing the company.
Can you fill us in on the changes that are being made?
Snyder: We have more products coming out. We have been really focused on brand identity for the last year-and-a-half, but now we have gotten lots of requests for other products. We are taking our concept of products that have never been done for the body and expanding it to in-shower products.
How much of Kayo's business is direct-to-consumer?
Snyder: Probably 60%. We started that way mainly because we were getting lots of press. It happened organically, and press leads directly to your website. We are also very interested in educating the consumer, and the best way to do that was through the website.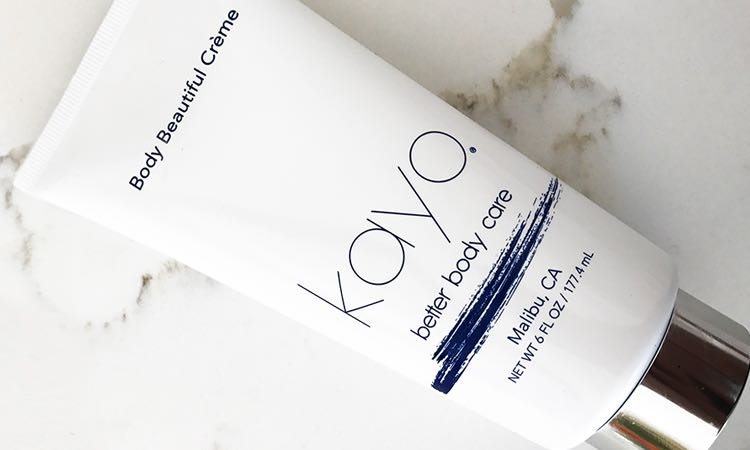 How are you trying to grow direct-to-consumer sales?
Snyder: Recently, we started doing social media advertising. That has helped us figure out who our customer is because you get a lot of feedback. We do much better through Facebook than Instagram, and every expert will tell you that Facebook is an older demographic. My mom knows what Facebook is, and she has no idea what Instagram is. Our consumer is the more educated woman who's thinking about her skin and what the future holds for it. However, we have learned that millennials are into our product, too. We thought it was just going to be older, but we found that millennials look for anti-aging in skincare, and they're into healthy eating and working out. That shows the overall mindset is changing right now.
Pretend I'm a retailer. Give me a quick pitch on Kayo.
Bullock: If you go out to any of your women consumers and asked them if they are pleased with their current body care, none of them are, and they are looking for anti-aging body care. That's where we come in. Kayo is face-grade body care. We have created a luxurious, high-quality brand that is hydrating and reparative for the entire body.
Amazon, yes or no?
Snyder: We are about to go on Amazon. We have a liaison that helps us set everything up, and we have Amazon doing fulfillment. We tried to navigate it ourselves, and it's confusing. Originally, we had decided not to do it, but, when you look at people's spending habits, I don't think you have a choice.
What's a tweak you made early on?
Snyder: A first, we had these really cool looking glass bottles with beautiful silver dropper tops. Essentially, we were trying to make what you normally see for face products – these dropper tops – but in much bigger sizes. It was cool packaging, but it didn't dispense properly. It wasn't easy to get the product out. Within a month of launching, we switched everything to pump tops. It was expensive packaging that we had to completely scrap.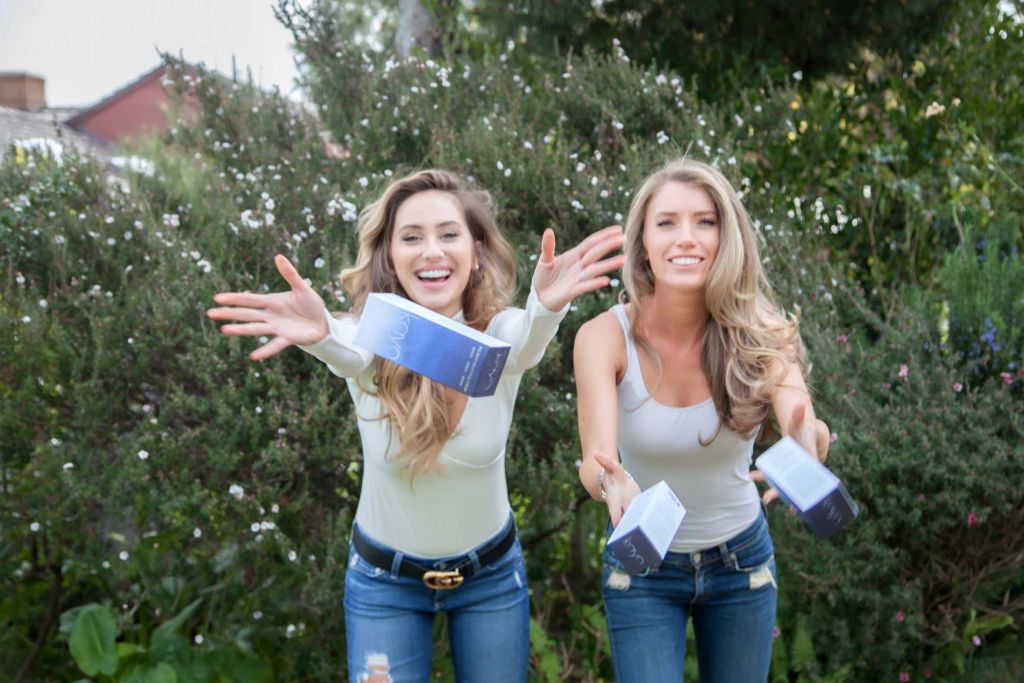 What's Kayo's price range, and how did you settle on it?
Snyder: Our least expensive product is $46 and our most expensive is $68. We went back and forth on prices a lot. If you look at the quality of our ingredients, we could sell the products for hundreds of dollars a bottle. It's definitely comparable to products that sell for that much, but we wanted to make this concept mainstream. We want it to become a habit that an everyday woman can do.
What's something your most successful retail partner does that you wish were widespread?
Bullock: One of our most successful partners puts out emails focusing on Kayo. Even if they focus on skincare more generally, Kayo is a part of it. They've also done videos to explain the product, and they add Kayo to their social media.
How do you handle social media?
Bullock: Having people help you is big. We are looking for someone right now. We hired people in the past and sometimes the verbiage was a bit off. It might feel a little young for us. For now, it's me doing it. Our biggest sales come from my website and social media, which I have taken time to build. I have terrific followers who trust the information I give them. We have created an influencer program that's not going after the big influencers, who we would love, but focusing on trustworthy fitness and mom experts who are very selective about who they will be an influencer for. That's what works well and is how you get long-term clients.
What was the most difficult period at your business?
Bullock: We were blessed that the buyers at HSN loved us, and they loved us so much that they wanted to quickly put us into a beauty special. Their purchase order was bigger than we expected, and the rigors of getting everything approved for HSN were a lot. It was a time-consuming quarter getting everything approved and making sure we could fulfill orders. During that time, I was going through an adoption, and I adopted my daughter. We went on HSN to sell, and I had a miscarriage. I kept plugging through. You try to focus on one thing. We sat down afterward and had a bottle of wine. I flew home to the baby I already have. She's now seven-months-old, and we are in the process of adopting a little boy, too.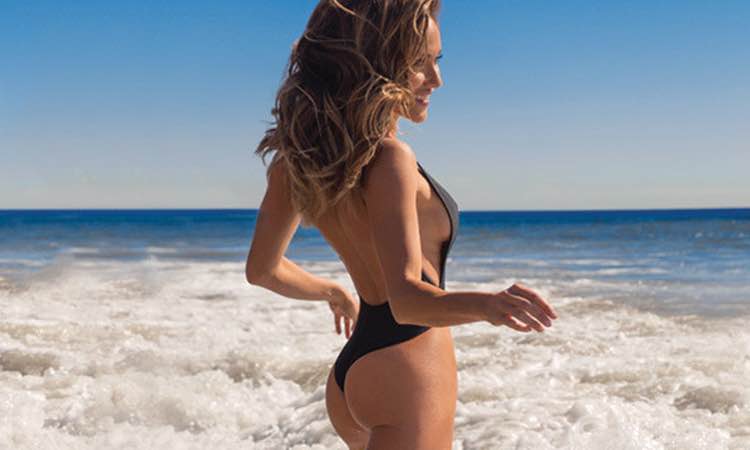 How do you work together?
Bullock: We live on opposite sides of Los Angeles an hour to two hours apart. She lives in Malibu, and I live in Hermosa Beach. We have looked at offices in the middle, but that would take each of us 45 minutes to an hour to get to. We found that a waste of time. For now, we work from home. CJ starts a little bit earlier than I do at 6 a.m., and I start work later than 9 a.m. We call each other, and let each other know if we are out of the office and someone needs to take over. When I was going through the adoption, CJ had to take over a lot.
What are goals for your brand going forward?
Bullock: Our first goal is creating new products. We love that part. We have so many ideas for more products, but it's just about getting the time to jump back in and launch new innovation. We would love to grow our direct-to-consumer business. I love having our website, which I thought would be overwhelming at first, but I've really enjoyed getting to know our consumers. I just emailed our top 20 clients to get feedback from them. It's a family business, and everyone is part of that family to us. Also, we'd love to grow with retailers and hotel chains.
Where would you like to take the brand in few years?
Snyder: There are other versions of Kayo that we have thought about and would love to launch.
Bullock: We would really love to be in Sephora and be mainstream. We are more than just a product. We are a concept and a lifestyle. We would love to see that pick up steam.