Krystn Keller's Effort To Stop Her Son's Eczema Has Turned Into A Growing Brand That Caught YouTube's Attention
Before Elliott Keller was a year old, he had been to 14 doctors, even one in California across the country from his home in Mobile, Ala., to find solutions for the intense eczema that covered his face and slathered in countless over-the-counter and prescription creams to address the bumps that he would scratch until they bled. Nothing helped.
"Elliot was focused so much on relieving the itch that he wasn't reaching milestones properly," recounts Elliott's mother Krystn in a YouTube video documenting the backstory of her sensitive skin-oriented brand Keller Works. "Having to see your child go through that is the hardest thing that I've ever been through."
Keller didn't take her son's condition sitting down. She set out to create soap that would nourish his irritated skin. Elliott was allergic to more than 50 foods, including various meats, forcing Keller to exclude tallow from her soap recipe. Goat's milk was out, too, because he couldn't tolerate it. To guide her through the soap-making process, Keller turned to YouTube, where she watched Anne-Marie Faiola, aka The Soap Queen, churn out beautiful bars.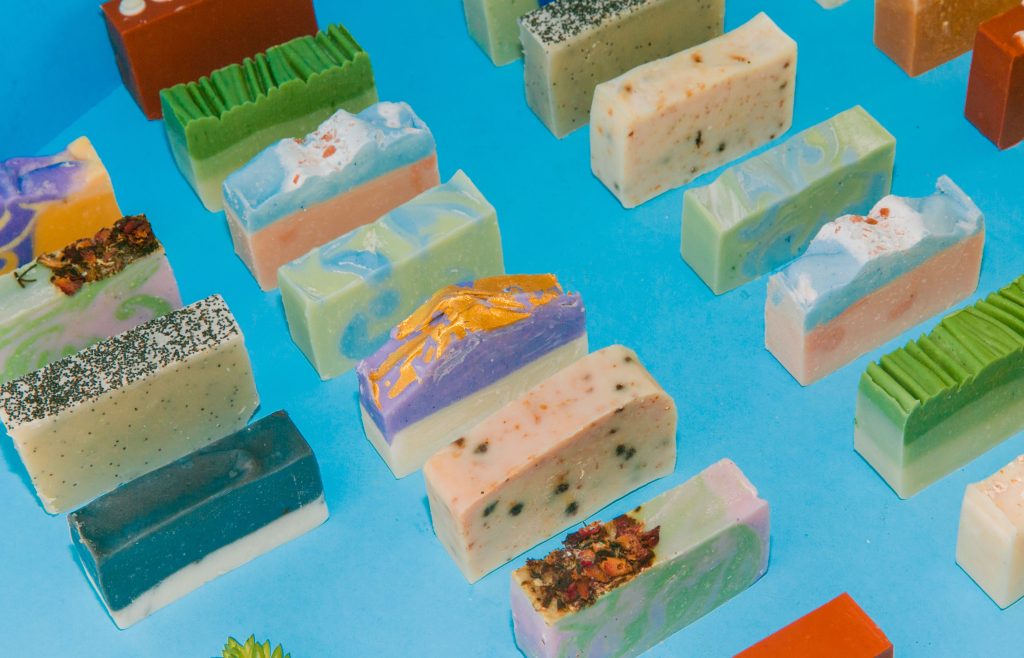 Six months after she initially tried to produce soap, Keller arrived at a cold-processed soap that actually looked like a real bar of soap. She cured the soap, which contains organic palm, coconut, sunflower, castor and rice bran oils, shea butter and oats, for four weeks and, then, used it on her son's face. In two weeks, his eczema disappeared. Everyone she encountered in her community noticed the difference.
"Elliot was focused so much on relieving the itch that he wasn't reaching milestones properly. Having to see your child go through that is the hardest thing that I've ever been through."
"They asked, 'How did you do it? What did you do?' and that's how the business began," says Keller. "They wanted to buy the soap. I never intended on making a business out of this." In December 2011, the business, Keller Works, was born, and Redbar Espresso & Market, a coffee bar owned Michael Bucknell, a chiropractor encouraging Keller to seek natural remedies for Elliott's eczema, was its first wholesale account. She says, "It started to take off."
Today, the brand is found in some 20 retailers and on track to hit $150,000 in sales this year, up from $60,000 last year. Keller Works has expanded from its original oatmeal soap aptly called Elliott's Oatmeal Soap that banished Elliott's eczema to 14 different soaps and 14 non-soap items priced from $6 to $16. YouTube was so enamored with the brand's tale of motherly love and persistence that it flew an Expedition Media crew from Los Angeles to Mobile last year to capture Keller for a video that's been viewed almost 82,100 times since it was uploaded on April 22. YouTube became familiar with Keller Works through an AL.com article that mentioned her reliance on YouTube videos to learn about soap making.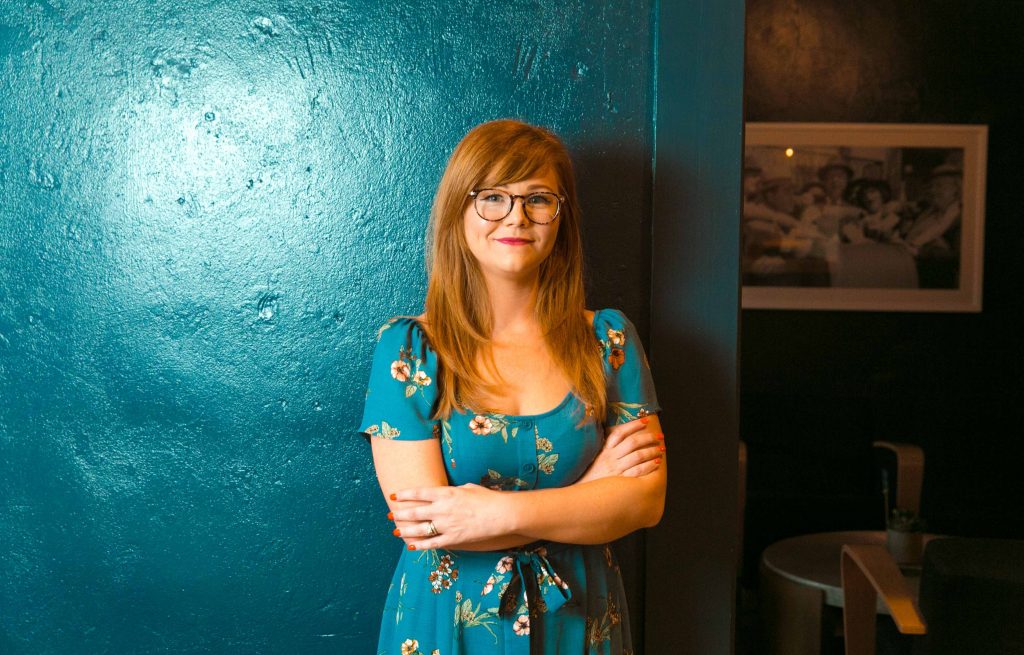 "They followed our family for five days. It was one of the coolest experiences I have had ever had. I felt like a movie star," says Keller, adding, "We are based in the Southeast right now, and I hope the YouTube video gives us more exposure on a national level."
"We get emails nearly every day from a mother or a grandmother that has a child or grandchild with severe eczema, and they have tried everything, and nothing has worked. Especially when they send before-and-after photos, it's really gratifying."
Whole Foods is Keller Works' largest retail partner. In 2015, the grocer came to Mobile and, upon its move to the city, posted a call to local vendors on Facebook. Keller Works was tagged in a response to that call. "I thought, 'OK, it's worth a shot,'" remembers Keller, who applied for her brand to be carried by Whole Foods and showed up at a meeting Whole Foods held for local vendors. On the spot, Keller Works was accepted. The brand is sold in three Whole Foods stores and poised to expand with the grocer regionally. Keller Works is also available at Red Beard's Outfitters, Domke Market, Out of Sight Outfitters and Virginia's Health Foods.
A passion project, Keller Works didn't launch with a huge investment. Keller, who previously was an Apple computer technician, estimates the soap ingredients and equipment to get it off the ground cost $2,000. Her husband Ryan, a graphic designer, handled the graphics to save money. To push the brand beyond the Kellers' kitchen, Keller received a loan from her parents for $3,000. In 2015, the year Keller Works went into Whole Foods, it raised $5,000 from a Kiva Zip crowdsourced loan. In 2017, Keller Works returned to the Kiva Zip crowdsourcing loan program and raised $10,000. In 2018, it secured a 2,000-square-foot production, warehouse and retail space. The space is currently stuffed with 30,000 bars of soap.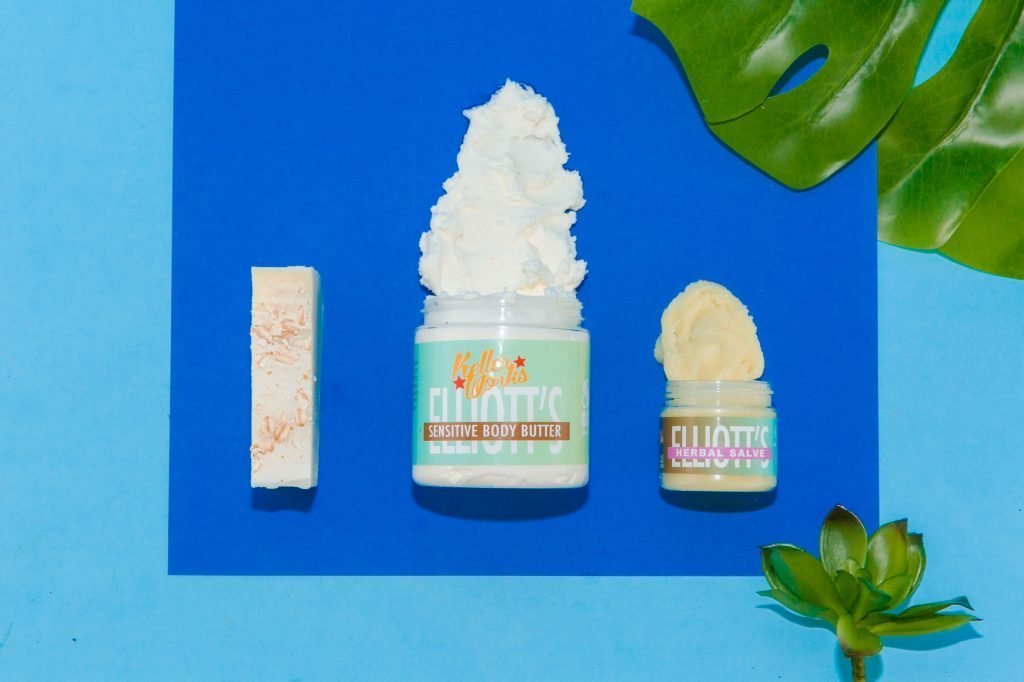 A brand that originated as a quest by one mom to solve her son's eczema has gone on to touch many moms. "We get emails nearly every day from a mother or a grandmother that has a child or grandchild with severe eczema, and they have tried everything, and nothing has worked. Especially when they send before-and-after photos, it's really gratifying," says Keller. Keller Works is a long way from done reaching parents struggling with their kids' stubborn eczema. Keller asserts, "I hope to be a household name." As for Elliott, the 8-year-old's eczema remains under control. Keller reports, "He will get it on his hands in the cold months, but our salve will knock it out in two days."