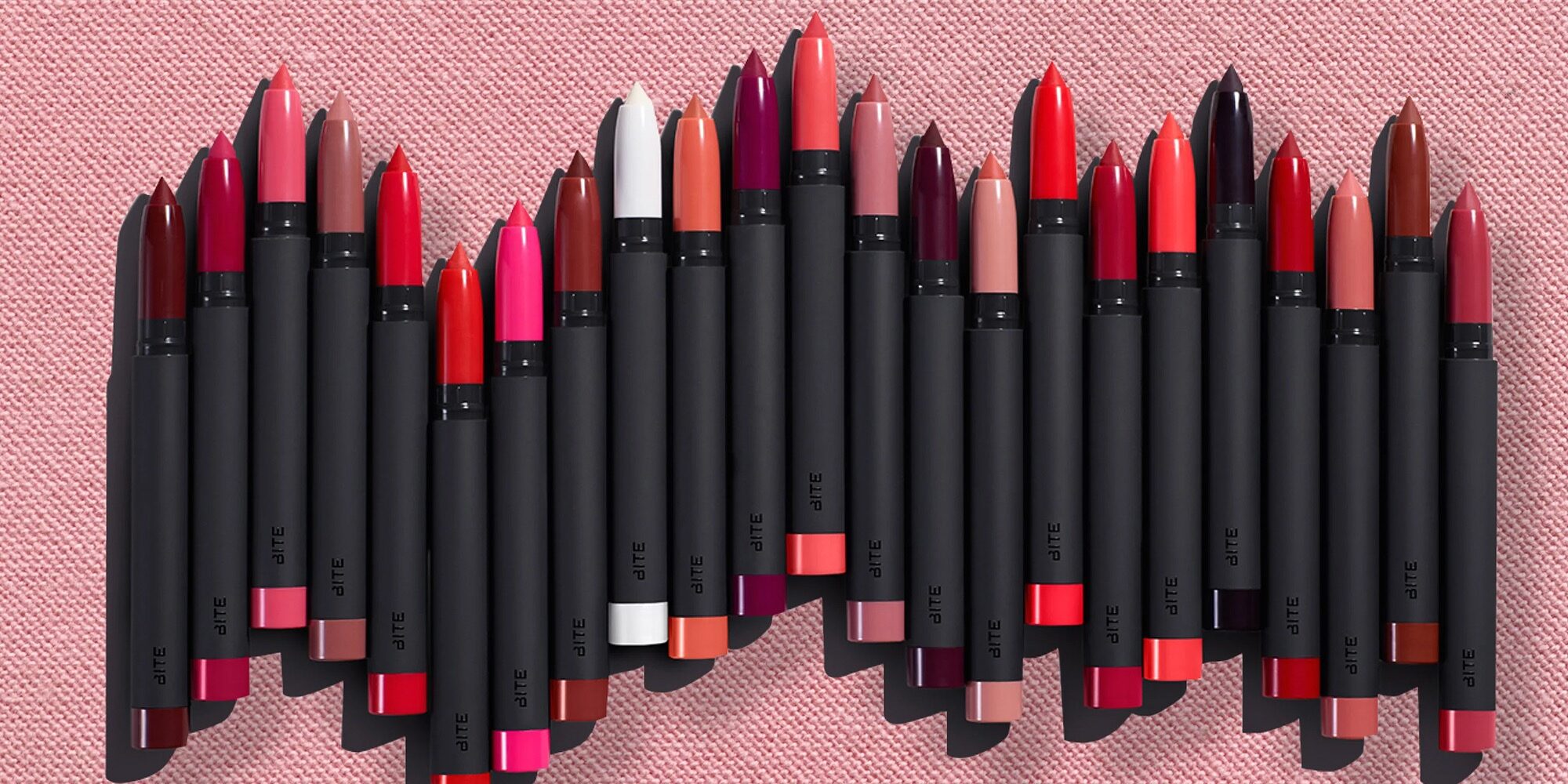 Kendo's Bite Beauty Is Closing, But Its Lip Lab Stores Aren't Going Away
Revealed first on Saturday by beauty news Instagram account Trendmood, the brand, which is in the portfolio of LVMH Moët Hennessy Louis Vuitton-owned beauty incubator Kendo, will close later this year. On Monday, Bite Beauty expressed gratitude to its community via social media. "Thank you for the past 10 years of love, growth and fun. You have always been our ultimate inspiration," it wrote.
While Bite Beauty is exiting the market, associated Lip Lab locations, where shoppers can obtain custom makeup products, will remain and expand. There are currently nine Lip Lab locations, including units in Toronto, Las Vegas, San Francisco, Irvine, Calif., New York City boroughs Brooklyn and Manhattan, and Bloomington, Minn., at the Mall of America.
Susanne Langmuir, who previously developed products for other beauty brands before starting the now-defunct fragrance brand Susanne Lang Fragrance in 1999, created Bite Beauty, originally conceived as Bite Me, with a focus on lip products and food-grade ingredients. She tapped the design agency Concrete to craft a sleek look for the brand and approached Sephora to carry it exclusively. Highly pigmented lipstick Amuse Bouche was the hero product out of the gate.
In 2016, Langmuir explained to fashion and beauty publication Fashionista, "We were very careful not to have a granola, crunchy element to it because I have seen time and time again brands with that overall aesthetic not survive. This idea of having something that was edgy and edible and had incredible formulations but you wouldn't know we use these ingredients unless you read the box. If that was a benefit that you recognized after you already liked something, to me it was more meaningful than it being the reason for being."
Reflecting on the inception of Bite Beauty, Camille Katona, manager of digital content strategy at Bite Beauty in its early years and co-founder of makeup brand 19/99 Beauty, says, "Bite was ahead of its time and really paved the way for other clean brands that are trend-oriented, but still good for you. The creative and branding was strong, especially in the usually earthy-toned natural makeup space. Everything was made in-house in our factory in Toronto, which is not very common and part of what made the brand so special." She adds, "We really bootstrapped as a team at the beginning, and I think the authenticity came through in our brand."
"Bite was ahead of its time and really paved the way for other clean brands that are trend-oriented, but still good for you."
Kendo took over Bite Beauty 2014, when trade publication Women's Wear Daily turned to industry sources for an estimate pegging the brand's retail sales at $30 million. The takeover occurred as Kendo shifted from being an arm of Sephora to being a separate entity under LVMH with the intent of acquiring and building beauty brands. Marc Jacobs Beauty, Kat Von D Beauty, Formula X, Ole Henriksen, and Elizabeth and James preceded Bite Beauty in its brand stable.
Back then, former Sephora CEO David Suliteanu was CEO of Kendo. He left Kendo in 2020. Suliteanu was excited by Bite Beauty's customization concept and Langmuir's vision. "In the beauty business, there are very few legitimate creative powerhouses, and she's one," Suliteanu said in WWD's article covering Kendo's purchase of Bite Beauty. "Second, it was hard not to like the idea of a brand that was built around the idea of edgy, edible, innovative products for lips. And the brand has flourished."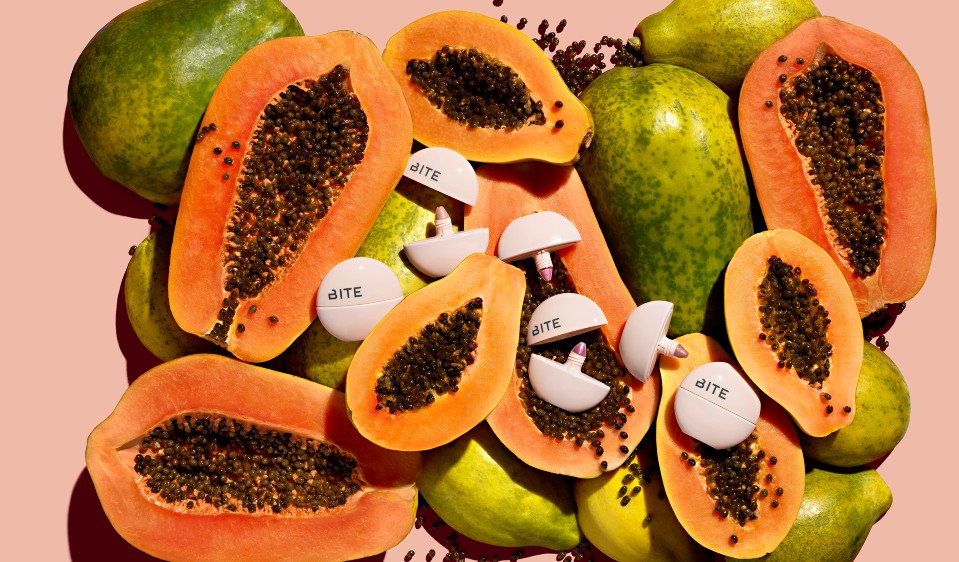 Langmuir departed Bite Beauty in 2018, and went on to spearhead the beauty brand incubator SL&Co. and waterless skincare brand An-hydra. Since Langmuir's departure, Bite Beauty's trajectory has been mystifying to many. In 2019, it discontinued Amuse Bouche and announced a rebrand was in the works. A year later, the rebrand was implemented with a vegan reformulation and extensions into the complexion category, but it wasn't until 2021 that a replacement for Amuse Bouche named Power Move Hydrating Soft Matte Lipstick was introduced. Of course, it didn't help that the pandemic decimated lipstick sales and, as Bite Beauty rebranded, rival brands were busy churning out buzzy products to draw dollars, and driving sales and interest on social media. Bite Beauty has under 8,000 followers on TikTok.
The rebrand and new products didn't impress Bite Beauty fans and beauty industry chroniclers. They felt the updated formulation didn't match the performance of the prior formulation, and Bite Beauty had chased vegan, clean positioning to the detriment of its products. A commenter on Bite Beauty's Instagram account with the handle moderngracekelly asserted, "Changing the products was the wrong move. Most people don't care if their lipstick is vegan." With the rebrand, Sarah Sternberg, editor in chief of digital magazine Wild Outlier, lamented, "Gone were the colorful Amuse Bouche lipsticks in favor of the most boring, blah shades of nudes and purple matte lipstick crayons."
"Changing the products was the wrong move."
Christine Mielke, founder of online makeup review destination Temptalia, wasn't much kinder about Bite Beauty's evolution. Last month, she wrote, "Once upon a time, Bite Beauty was a brand that I looked forward to reviewing, and while their line-up was more limited in their offerings, they tended to excel at what they did offer. They were known for their lip products, from lipstick to lip balm to lip pencils. Now, I don't know what they're known for."
The adverse reaction to the reformulation demonstrates how tricky it is for brands, particularly those that have been acquired and sever ties with their founders, to tinker with merchandise that put them on the map and hold onto loyal fans as well as spots at major retailers like Sephora. Legacy brands such as Bite Beauty are losing shelf space to a slew of younger brands, most notably celebrity- and influencer-affiliated brands. Among the cosmetics brands Sephora launched in the wake of Bite Beauty or will soon launch are Lady Gaga's Haus Labs, Addison Rae's Item Beauty, Gwen Stefani's GXVE, Serena Gomez's Rare Beauty and Patrick Starrr's One/Size. At the moment, Bite Beauty's products are being sold at 50% off on the retailer's site and its own site.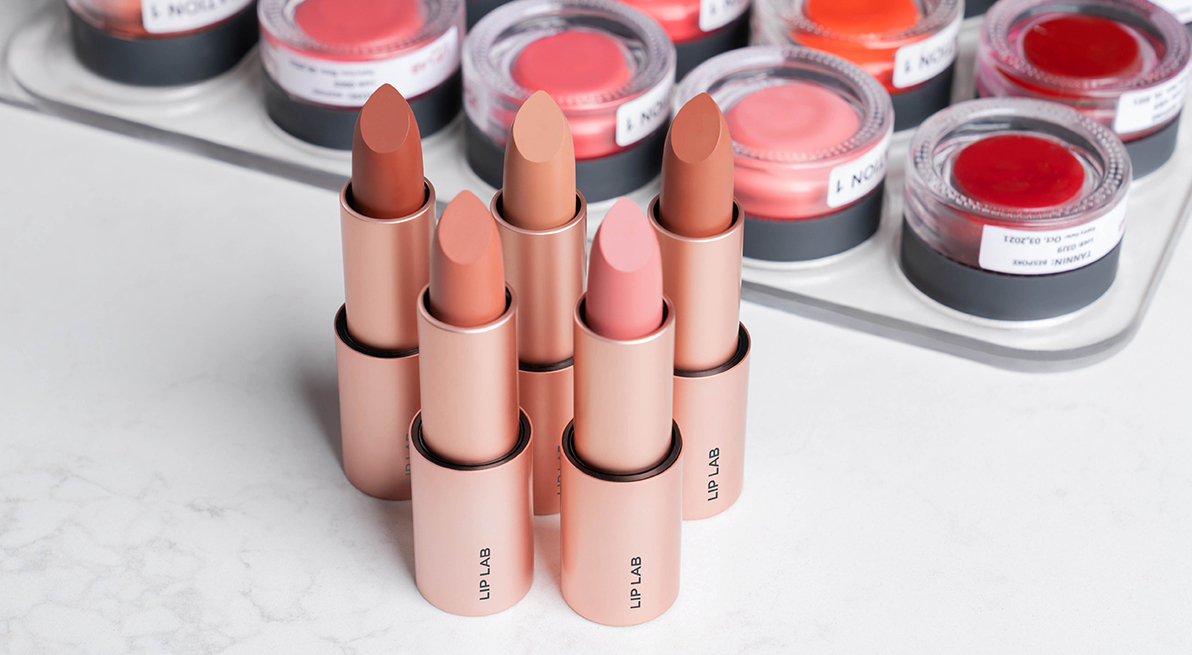 Despite the closure of Bite Beauty, the retention of the Lip Lab store format demonstrates Kendo believes customization has legs. Outside of Sephora, Lip Lab can try to control its destiny and forge a close connection with makeup clientele that can inform Kendo brands across the board. It's also doubling down on retail locations as store visitations are rising. On the flip side, retail locations are large expenses that could distract from Kendo's main business increasing the distribution of its brands that are gaining traction. Reddit users complain it's hard to nab appointments at Lip Lab locations.
Bite Beauty's closure makes it clear just how hard it is to keep beauty brands perennially successful. In the indie beauty segment, brand closures are piling up. Although bigger player Kendo has had smash hits with Fenty Beauty and KVD Beauty, initially called Kat Von D Beauty, it stumbled with Marc Jacobs Beauty and has had its share of up and downs with Ole Henriksen. Last week, Ole Henriksen publicized Kim Cattrall has joined it as a celebrity spokeswoman, signaling Kendo is investing in the brand. In 2020, WWD reported Kendo laid off 10% of its staff.
Decrying the closure of Bite Beauty in response to Trendmood's post about it, a makeup enthusiast going by panningwithpaula remarked, "I'm really sad that @sephora and @ultabeauty don't support brands but push the hell of celebrity brands! It's ridiculous the amount of support celebrity brand gets with shitty products and great companies are continually closing."