What Connects Kimonos, Spray Paint And Crystals? Former Victoria's Secret Exec Ashli Stockton's Growing Lifestyle Brand Sunday Forever
Ashli Stockton wholeheartedly believes in the power of crystals, a mainstay of her lifestyle-meets-beauty brand Sunday Forever, but somehow doesn't come off the least bit woo woo. She'll offer you a choice between an Egg McMuffin and a Sakara health bar in the same breath, with equal enthusiasm. And she'll tell you with utter amusement that a bunch of Uber drivers follow her on Instagram. "They always ask me what fragrance I'm wearing when I get in the car," she says. "I tell them it's our Coconuts perfume and, if they follow us and DM me, I'll send them a sample for their wife or girlfriend." Most take her up on the offer, and she happily shoots samples to them.
Stockton's honesty, zest for life and exacting taste have quickly made two-year-old Sunday Forever a gift-giver and millennial favorite. "It's for anyone who wants nice things," says Stockton, a beauty executive at Victoria's Secret before taking the entrepreneurial plunge. She spoke with Beauty Independent about leaving her dream job at the lingerie retailer, the $10,000 mistake she made when she first struck out on her own, why she doesn't want to replicate Glossier and how she ended up with a storage unit filled with 2,000 pounds of unsellable candles.
What were you doing prior to launching Sunday Forever?
I was at Victoria's Secret for a long time, about 12 years. I started in communications in a very entry-level position. I moved to New York right out of college and, then, I worked my way up through the ranks of merchandising and buying, and into marketing and brand development. About four years before I left, there was a new team that was created called brand concepts, which was like an incubation-type think tank for the company. I was the vice president of beauty concepts, which sounds like the most ridiculous made up thing in the world. No one ever understood what I did, but I had a full team that was dedicated to essentially coming up with new ideas and new brands that would launch in the three-to-five-year pipeline for the beauty division of Victoria's Secret. It was cool. I got to travel a ton. I had an amazing creative team, and I did what I'm good at, which is tapping into what's happening in the ether and bringing that to life through product. I probably launched about 100 products while I was in that job, basically anything that was launched after 2011 probably had my team's hands in it.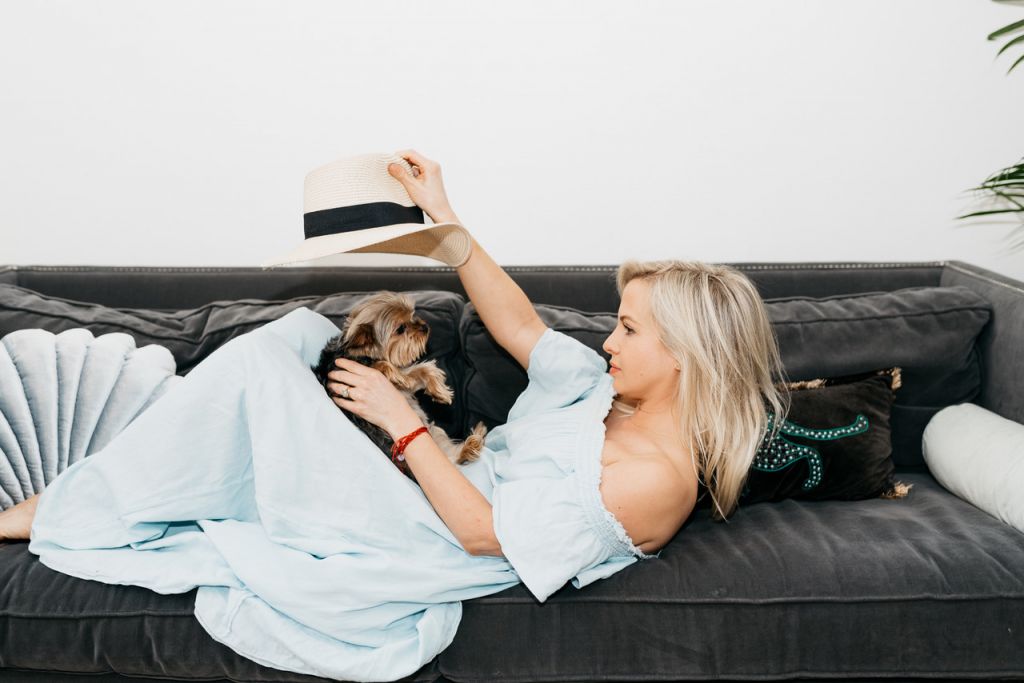 What made you want to leave?
I wasn't happy. I mean I was and, then, I wasn't. I think when I became really, really unhappy I had to figure out why that was. And that's where the entire concept behind Sunday Forever came from. It was me, sitting in bed dreading the next day going to a quote-unquote "job that people would kill for," making a nice salary. I had to ask myself, "What the hell is wrong with me? Why am I not being appreciative?" And I just realized that it no longer served me. It wasn't even the money. It wasn't the travel. It wasn't having a team. I needed to be in control of my environment, of my future. One specific moment I'll never forget is being in a meeting [with] probably eight executives sitting around the table. I looked around and realized that I didn't want to be them. And that's where I was headed. So, I had to do something about it.
How did Sunday Forever come to be?
It started with a kimono. I used to travel to Japan a lot, and I fell in love with the culture, the rituals, the people, the attention to detail. I just fell fully in love with all of it, including this [cotton kimono] they had at one hotel that I used to stay at every time I'd go. It was a really weird green print, but I loved it, and I took it home with me. It would hang on my door, and I'd look at it and I'd be like, "Ugh, I love that thing, but I hate the print. I want it to be cuter, I want it to become a piece that's aesthetically pleasing in the room." I just started thinking about how I could recreate it, and that was the first step.
I spent the next year making some tough decisions, saving a ton of money and forming an exit plan. I was lightly working on the business, very lightly. I was too scared to really think about it being real. I officially left Victoria's Secret in late 2012, early 2013, and it took me three years to officially launch Sunday Forever because I was afraid. I would work on it. Then, I'd pull back and be like, "Who do I think I am? I can't do this, it's crazy. What am I doing?" So, I'd do a consulting job for a big company. Then, I would work on it a little more until, finally, one day I was like, "Screw it, I've got to do this." So, I invested $25,000, and I launched the kimonos. Then, I just kept creating and making things that I wanted to own that I didn't see in the market. Slowly but surely it turned into a business
Where did the $25,000 come from?

Savings. I saved every penny. I fully understand that I was in a really unique position to be able to make an income that was substantial enough to be able to do that. For whatever reason, that was just the number that I thought I needed. It was out of sheer gut. I didn't know. But, at that point in my life, losing $25,000 didn't feel like the end of the world to me. It felt safe, and it felt manageable. And, by the way, I didn't need nearly that much money. I wasted probably $10,000 on mistakes that I could've avoided if I knew then what I know now.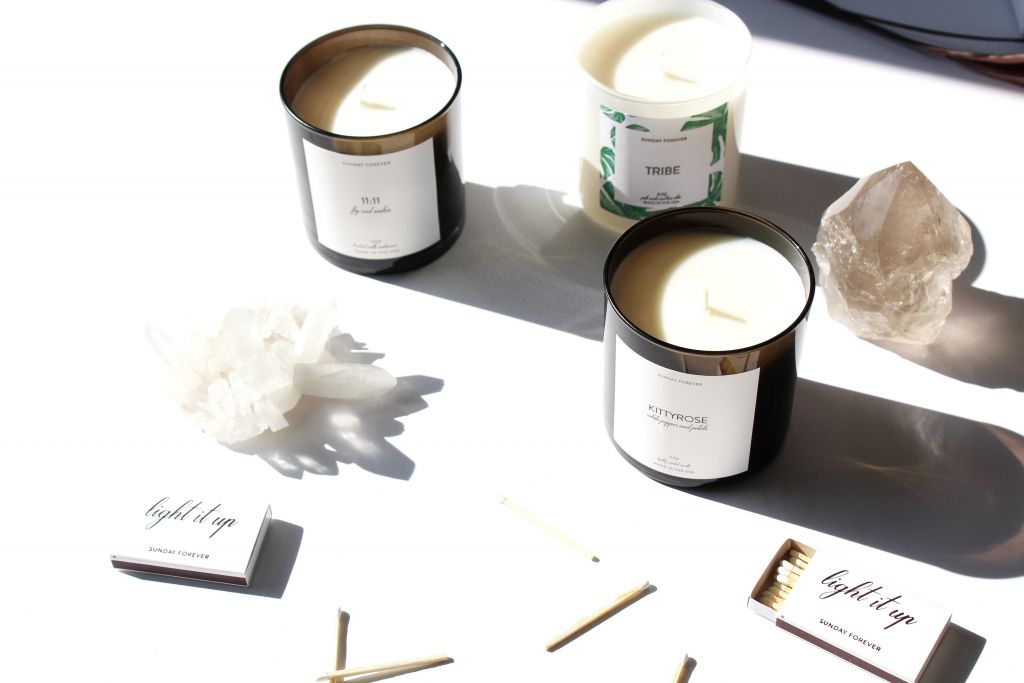 What was one of the mistakes?
I didn't trust my gut to do things on my own. One of the things I did was pay a branding agency $10,000 to do my branding even though I have a background in branding. I didn't use one piece of it. I ended up doing all the branding myself.
What makes something a Sunday Forever product?
The only time I want to make something is if I can't find it on the market, and I have a beauty background, so I know what's out there. So, for example, that's how the Coconuts perfume came to be. I always wanted the perfect coconut fragrance, and I couldn't find it. I don't just want to add more things to the world for the sake of adding things, though. You'll notice we don't do a ton of launches because that's the antithesis of what I believe in philosophically as a human being and as a company.
How did you identify the brand's target consumer?
I didn't, so I don't have a target customer. I always say everybody deserves nice things. If you like nice things, you might like us and the stuff we make. And I think the world is so dark right now that any little bit of positivity is meaningful. And that's what we're trying to add.
How are Sunday Forever's sales?
It'll be two years since we launched in September, and we're tracking to a half-million dollars this year. We're seeing 60% to 80% growth year-over-year. It's incredible. But I was also very clear in my vision from the start. I don't want to be the next Glossier. I love them, I love what they do, but I'm not looking for that kind of size. The magic is what drives me. Being able to come to work, love my team, know my team, and know that they are happy as well, that's everything. That's life. I've gotten better at saying no, even to things that can be tempting monetarily. I'm just trying to control the growth of this.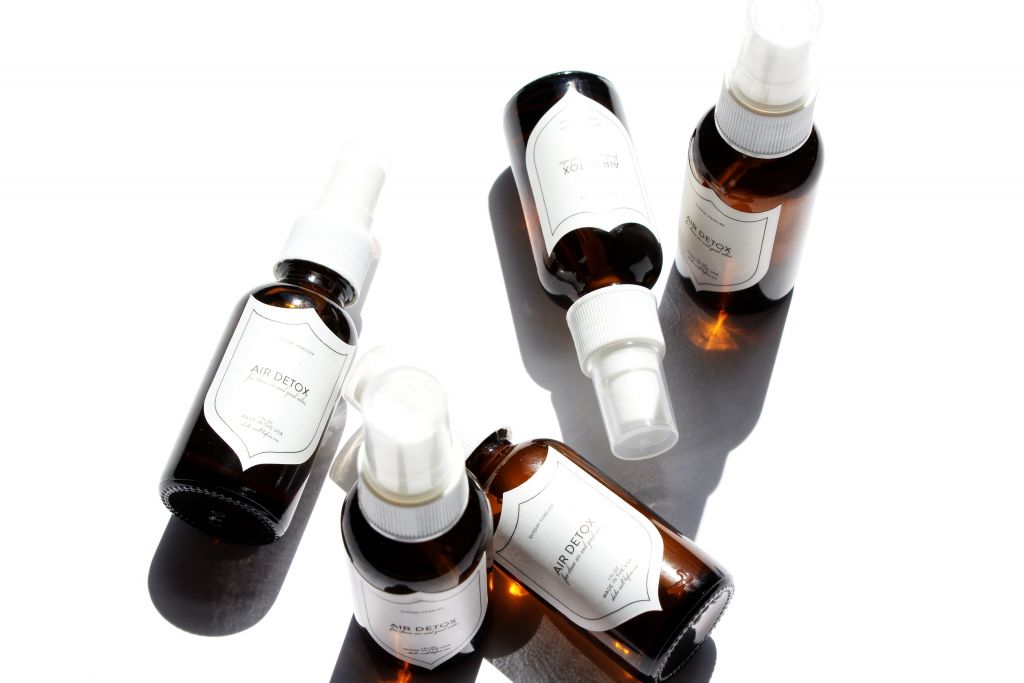 What is your distribution strategy?
Most of our sales come through our website, but we're in about 50 boutiques across the country. Every boutique we're in, we vet, so they're all really cute, like-minded shops. To be completely honest, we have been approached by larger retailers in the sort of Free People- and Sephora-type spaces, but that's just not where I see the brand going at this point in time. Those types of things are hard to say no to, but I'm in it for the long run. I think it's important that we remain discoverable for as long as possible.
Is there a supplier you work with that you couldn't execute your brand without?
Our suppliers are vital to the business. Our perfumer Jean-Claude Delville started a company with his partner Frederic Jacques called Society of Scent. They were both at major fragrance houses their entire careers. I helped them with some branding for their company, and I said at the time, "Don't pay me. When I'm ready to make a fragrance, let's do that." That's how the Coconuts perfume came to be.
Then, there's my candle maker. We work with Prosperity Candles. It's a mission-based company out of Massachusetts where Ted Barber, the founder, hires female refugees and pays them more than fair wages. Everything is hand poured and hand applied, even the labels, which is insane. It's caused our costs to go up a fair amount, but that was something that was really important to me. And Ted is a dream. We just connected.
Amazon, yes or no?
No, and believe me, so many people have been like, "Why don't you just sell on Amazon? You'll make millions of dollars." But that's not what this is. I insist on hand-packing everything. I didn't invent anything that we sell, right? I didn't invent sage. I didn't invent kimonos, clearly, crystals or anything, right? So, I think having that experience of opening up a package, peeling back the layers, and knowing there's probably a treat in there is as close to magic as you can get in my opinion. I think that's special, and it's part of the DNA of our brand. I'm not saying that we would never go to a fulfillment center, but we probably will never go to a fulfillment center.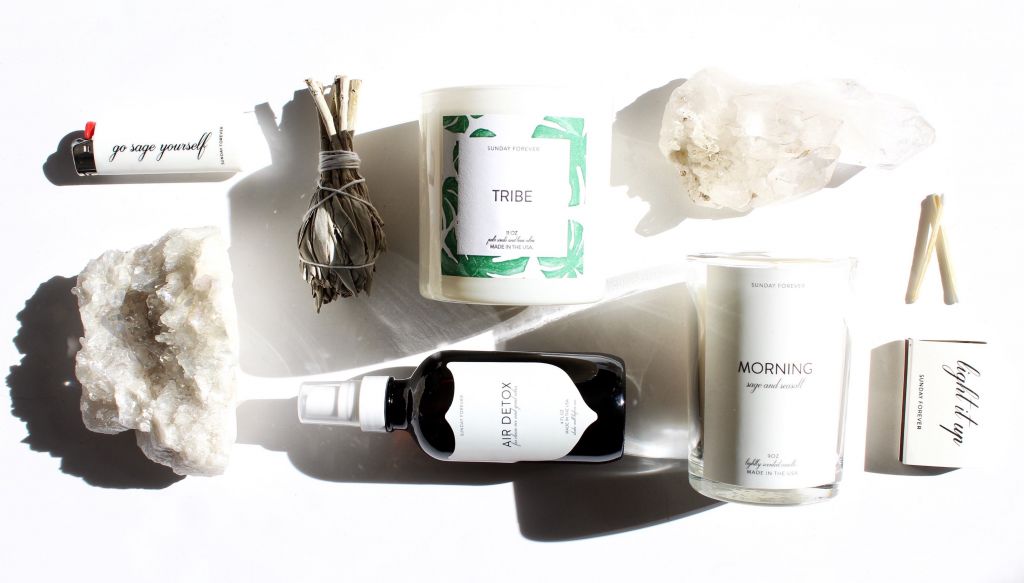 Is there a sacrifice you've made to be an entrepreneur?
Yes, there is one thousand. You should see my nails right now. You should see my roots. You should see my skin. You should see my house. You should see my closet. You should see my dogs that need to be brushed. My poor husband that needs a hug. You sacrifice all the things, or at least I do, because I'm all in. I'm on a mission, and that's all that matters.
What has been your worst day in business?
Oh my God. How do I even pick one? OK, this is a fun one. Early on, we were expecting a 2,000-pound delivery of our bestselling 11:11 candle that was on back order. I had four people on deck ready to help me unload these candles because it's not like the people who drop them off will unload them for you. We finally got all of the candles into the storage unit, and we were all sweating and half dead. It took two hours. And I opened the candles – this is my old manufacturer, not my new one – and he had spray painted all the glass on all the candles, and they were all covered in dripping wet black spray paint. He did that because he didn't want to tell me that he didn't have black glass in stock.
I'm not proud of what I did, but I went upstairs, I didn't say anything, and I just shut myself in my closet for half an hour, and I cried. Like a lot. Everybody that was there helping me was just sitting around waiting for me to come out of the closet. When I finally did, I said [to my team], "OK, let's get the manufacturer on the phone, and let's talk to him about this issue. Then, let's send an email to all of our customers who have pre-ordered and give them 25% off in a code, tell them we're so sorry and explain to them what happened. Then, we're going to have the candles re-poured, even if we have to have them re-poured in clear glass. And we're going to tell our customers that if they'd prefer not to have the candle in clear glass we totally understand, and we'll give them a refund." And that's how we handled the situation, just with complete honesty and transparency. I ended up moving on from that guy, which is now why I'm with dreamy Ted.
Are financial documents scary as hell or second nature?
What's so interesting about my career at Victoria's Secret is everything I did was actually the road to making me into an entrepreneur and a business owner. It was like getting an MBA that took 12 years and I got paid for it. I have a background in merchandising, and I know how to build a cost of goods for a product and watch the margins, but it's not where my passion lies. I'm trying to do my best to do what I do best and to know what I can farm out to people who do other things better than I can. That's why I have an accountant now to make sure that we're running the business in a responsible way.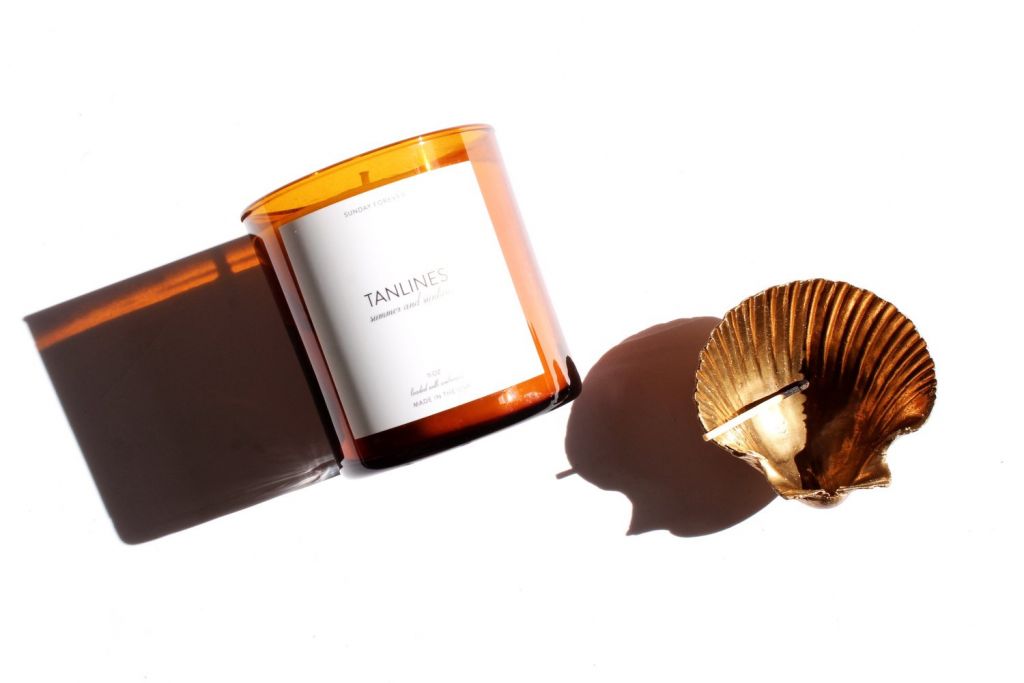 Have you had a product fail?
Yes. I wanted to make a really perfect, fresh mint candle. Once we went into production and I got the candles, they had a little bit of a citrus-y note. I didn't like that at all, but we had all these pieces, so we launched the candle. People liked it, but they didn't love it. And I didn't love it. So, that went away. We may bring it back if we get the scent right, though.
What's the biggest lesson you've learned as an entrepreneur?
I couldn't have imagined just how complicated and hard, yet rewarding, it is. I've never had a kid, but I feel like it's one of those things that unless you've been through it, you just really can't imagine it. You've got to be ready to work, and you've got to be so passionate about whatever it is that you're doing that you'll get up in the middle of the night if you have to to make it right, to fix it, to keep it going, to nurture it.