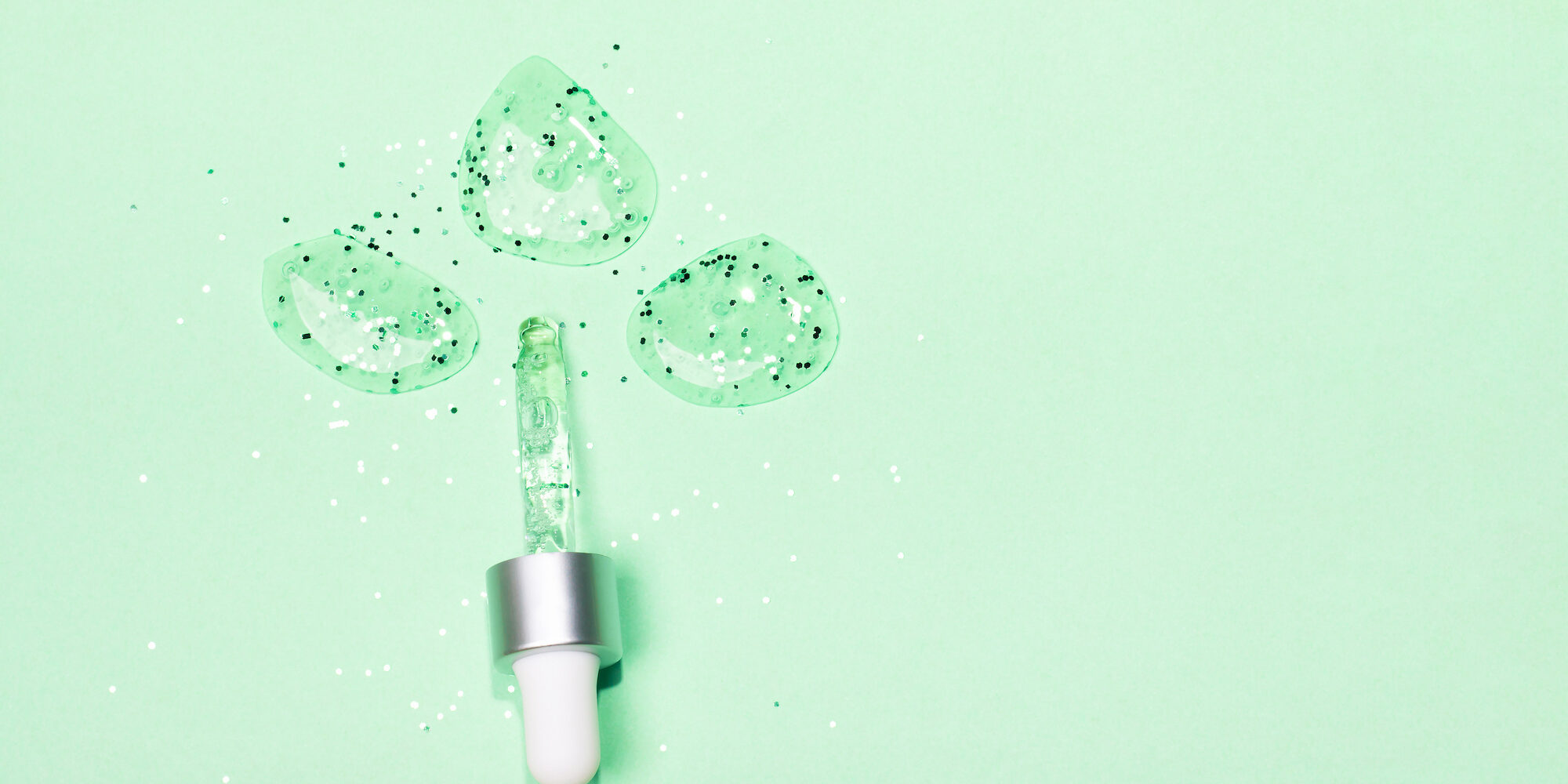 KKT Consultants Founder Krupa Koestline Wants To Be Clean Beauty Brands' Secret Weapon
Biologist and chemist Krupa Koestline spent years working for leading global beauty companies like Estée Lauder and Neutrogena. After seeing firsthand in the lab many ingredients she deemed potentially harmful going into the personal care products used every day, she chose to focus on natural and organic beauty. Koestline launched
KKT Consultants
to help brand founders in a number of critical business areas, including product development, formulation and quality compliance. Beauty Independent spoke with Koestline about product innovation, the future of sustainability, how brands can find the ideal manufacturer for them and more.
Tell me about your background and how you got started in beauty.
At the age of 19, I moved to the United States from India to pursue my bachelor's degree in biotechnology.  I was interested in genetic engineering and went on to pursue my master's in biology. During that time, I was fortunate to be hand selected for a coveted research internship at Estée Lauder. It was a life-changing experience. I couldn't have asked for a better head start, as our research was ultimately published in the Journal of Investigative Dermatology. I had found my passion for science in cosmetics, and there was no turning back.
Estée Lauder brought you into this industry.  Where did you go from there?
I moved on to work for Neutrogena (Johnson & Johnson) in LA for their Technical Assurance team. We were in charge of managing the transfer of manufacturing technology to move formulas in house. I worked with several cross-functional teams there and gained a comprehensive know how of the personal care industry.
It was at this time that I started to take a closer look at the formulas we all loved and used back then. I read the SDS sheets, product information files, EU safety data sheets, and realized the impact of what we were exposing ourselves to. I didn't feel comfortable using those products anymore, nor sharing them with my family and friends. I remember expressing those concerns to my seniors, who then believed there was no other way. That the natural cosmetics movement was just a fad.
Thankfully, you didn't listen to the naysayers. I know your company does extensive research into the ingredients you select, and that you personally have an affinity for natural ingredients. Where does that come from, and how did you become part of the natural and clean movement we're seeing in our industry?
I grew up a vegetarian, and I've been surrounded by Ayurveda, one of the world's oldest holistic healing systems, all my life. I have experienced miracles with holistic herbs and potions. I refused to believe that we couldn't do a better job at making safer products. I left that job and started working in the natural and organic beauty sector with a resolve to make safer products.
When did you make the move to start your own company?
I was working as the VP of product development for a contract manufacturing facility where I grew their natural and organic business by 200%. It was deeply gratifying to work hand in hand with brands both large and small that wanted to do clean and natural products the right way. While I loved formulation development and helping these brands bring their products to life, there was still a level of innovative freedom missing.
I attended the Indie Beauty Expo in January 2019. There was this contagious energy in a room full of passionate entrepreneurs who I knew I could help.  Many of them, especially those newer to the beauty industry, end up making rookie mistakes, which could be avoided if they had someone by their side. It was that experience that inspired me to go out on my own to bring that same level of commitment to the entire development process and all the intricacies along the chain, from concept to consumer, as I have always given to the actual formulation itself.
What are some of the services that you provide to the brands that you work with?
One of our key services is product development, from concept and design to formulating the product, our lab enables us to do it all in-house.  We also help brands navigate the contract manufacturing sector. We provide regulatory and quality expertise on existing products, including meeting retailer criteria, conducting audits, compliance and claim substantiation.
Our expertise really lies around designing a breakthrough product, be it coming up with a radical preservation strategy, implementing innovative processing or designing a cutting-edge actives profile. I love this aspect of what we do. I'll gladly brainstorm all day about how we can make something more exciting.
How have you seen product development change over the years, and what do you think brands need to know today to succeed?
One of the things that people don't realize, and I guess if you haven't been in the industry, you wouldn't have noticed it, but, back in the day, it used to be all about chemistry. The products were straightforward, and actives were relatively simple to put together. Now, however, we need to think about biology and not just simple chemistry. Brand founders need to understand their products and how they affect the consumer, especially for unisex, sensitive skin or pregnancy-safe products. I utilize this intrinsic thought process every time I formulate, probably because I am a biologist first. I like to call myself a cosmetic biochemist because it is so much more about biology these days in how the various actives interact with people and how they work together when you develop a product. Clean beauty and nontoxic beauty comes down to considering your body's biology and being holistic. As you are approaching your actives, be holistic, just like you're doing with nutrition now.
Has this shift happened because consumers now are so much more educated and aware?
You know, the influencers these days are chemists themselves. The questions that brands get on social media are no longer, "Can I use this cleanser with my moisturizer?" It's more like, "What percentage and type of vitamin C is in your product?," "Is this vitamin C going to be okay with the BHA that I'm using?" It's so technical, the questions that the brands get asked. Attributed to the easy access to information, increase in social media or the breadth of competitive options, consumers are not afraid to ask the complicated questions. It is thus imperative for brand owners to understand their product in and out. Consumers are demanding thoughtful innovation and brands have no choice but to comply.
Talk to me about innovation in the industry and how brands should approach it, knowing that a lot of the brands you work with have limited budgets and innovation is usually expensive.
Yes, innovation can be easier if you have a whole team of people who can ponder day and night for you. But, personally, I take inspiration for innovation from other sector like the wellness sector or the food sector. I look into those to inspire me with new concepts we could apply to personal care. A really good example is CBD, right? CBD was first used, decades ago, in the medical therapeutic industry. Only recently was it applied to beauty and personal care. Same with ashwagandha, CoQ10, astaxanthin and several others.
The cosmetic industry is in a unique position to take insight from all of these industries. You can look at sustainable materials that they're using in paint or in cars or nontoxic plastics that they're using in toys. Inspiration can come from anywhere, and you don't necessarily need to spend a lot of money for any of this. It's really about how passionate and how committed you are to creating an innovative product. Of course, groundbreaking innovation comes with risk, but I think that it's all worth taking if you're going to end up creating the next cult product.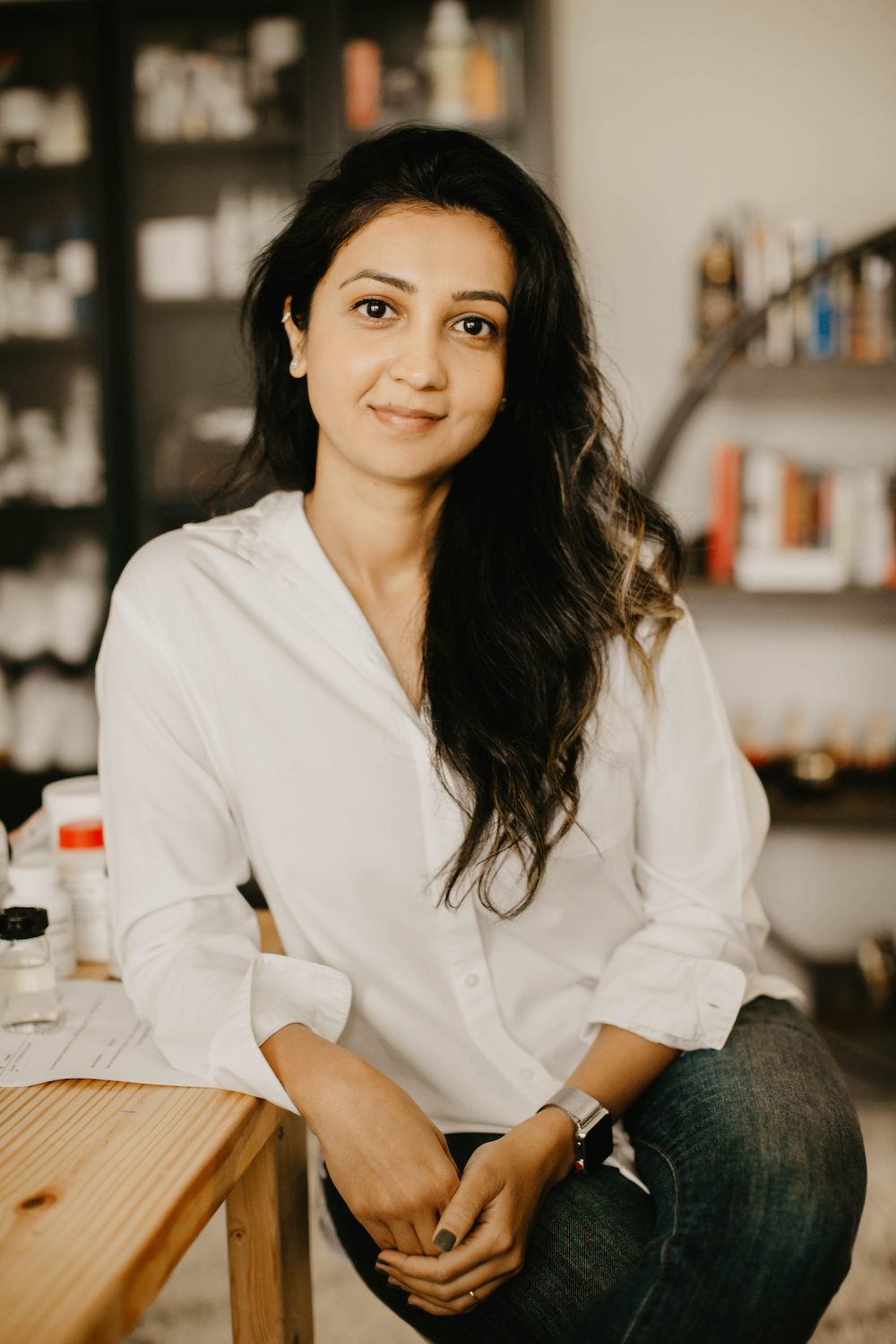 How can brands find the right manufacturer?
There's no easy answer. Some contract manufacturers are really true to what they do, match your brand's philosophy and can be great long-term partners. Others, not so much. This is not easily evident unless you know the right questions to ask. The International Organization for Standardization, the National Sanitation Foundation, COSMOS have all come out with manufacturing practices that they recommend contract manufacturers follow, not just for cosmetics, but for dietary supplements, OTC drugs, even CBD. These practices are not mandated. You're not required to follow GMP unless you are certified. Asking a manufacturer if they follow GMP (Good Manufacturing Practices) versus ask if they are cGMP certified are two very different things. I wouldn't expect brand owners to know nuances like such, however, it's handy to have someone by your side who does. It's also good practice to have your expectations laid out in a quality agreement upfront so the manufacturer understands your needs and can address any concerns before something goes wrong.
How do you work with brands around their sustainability efforts?
There are brands that are very serious about sustainability, making sure that their products are making a difference to the consumer and the environment. It is fantastic to work with brands like that. We all know globally that this needs to be done, and I would also love for brand owners and marketers to understand it more completely. Just because something is organic does not mean it's sustainable. Just because one company is doing X doesn't mean you should just follow blindly. At KKT Consultants, we regularly challenge our clients to think outside the box and create ethical, sustainable standards. We recently developed a palm-free skincare line, which has yet to launch. Initially, what the brand owner requested was a sustainable palm-based line. We went beyond that, raising standards without compromising efficacy and aesthetic.
What other advice do you have for brand founders when it comes to creating products?
Stop thinking about creating a product that already exists, and start thinking about being innovative and creating something that sticks. When you create products that are already there on the market, nobody's going to purchase it again, and  that's not necessarily sustainable. Also, from an intellectual property standpoint, stakeholders like investors would love for brand owners to own their own formulas.
In 2018, there was a contract manufacturer in New York that got shut down overnight because of violation of child labor laws. There were brands that used to depend on them for their products and, overnight, had to hire someone to reengineer their own products because they didn't own the formulas. People are shortsighted when it comes to owning their formulas, and I feel like it is very much worth it.You'll sleep better at night knowing that, if something happens, you have a plan B.
Why doesn't everyone do it?
I guess it's hard for some brand owners to see value in investing in their formulas in the beginning stages. It is definitely a sizable investment, but it can save you a whole lot of agitation, and it mitigates a lot of risks later on that people don't foresee. I also think it is a hard sell because contract manufacturers don't always support it. Brands have an upper hand when negotiating with a contract manufacturer if they own their own formulas.