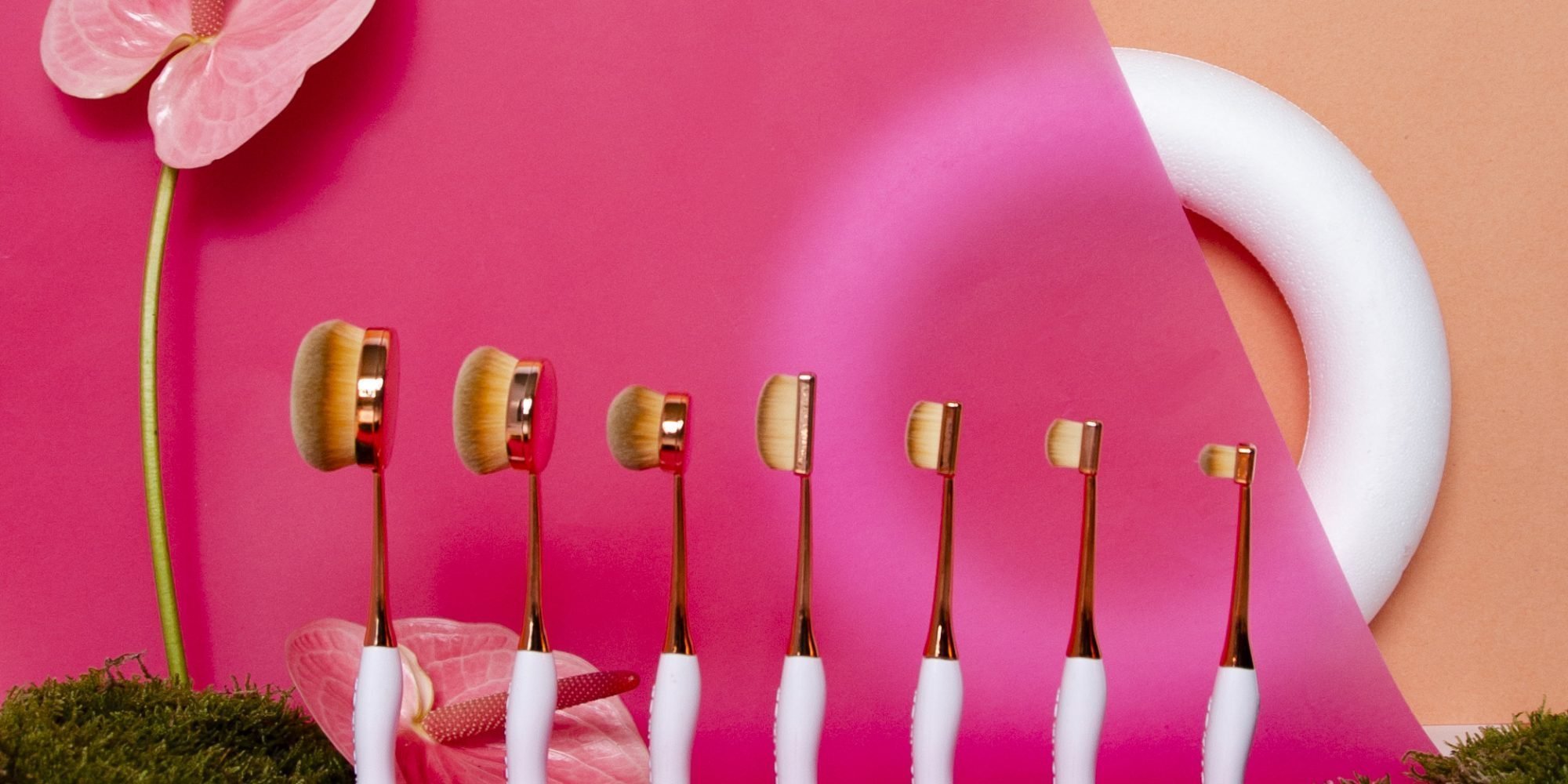 There Are More Than 1B People With Disabilities. Kohl Kreatives Makes Sure They're Not Left Out Of The Beauty Industry.
Led by one woman, Trish Daswaney, 

Kohl Kreatives

 is out to change the world. The British startup launched in 2018 with its Flex Collection of five bendy, easy-to-grip makeup brushes for customers affected by motor function issues. It joins a small, but growing group of beauty brands creating products for people with disabilities, a large population underserved by the beauty industry. Kohl Kreatives' industry-broadening mission extends to anyone for whom makeup is a self-esteem booster. Through its charity Kohl Kares, it provides free cosmetic technique workshops to people undergoing gender transitions and receiving chemotherapy as well as with trichotillomania, alopecia, vitiligo and port wine birthmarks. Beauty Independent talked to Daswaney about her commitment to inclusivity, flaws in the business of beauty and Kohl Kreatives' unique brushes.
You were born and raised in Hong Kong, your parents are from India, and you attended an international school. How did the way you grew up influence you later on in life?
We only spoke English at home, so my parents sent me to an international school like many other parents did with their children, too. Lessons in public schools in Hong Kong are not held in English, so many non-Chinese families did it the same way. As a child and teenager, I struggled a lot with my appearance. I wore braces and glasses, and my hair was frizzy. So, I was predestined to be bullied, and I was. This experience paralyzed me so much that for years that I didn't want to go to school anymore, and I got bad grades.
What helped you gain your confidence?
My mother and her advice. She is an aesthetician who trains others. One day, she asked me to try some colorful eyeliner and that changed me completely. Of course, I didn't look completely different, but I felt different, more confident. Since then, I've known how transformative makeup can be.
Where did you come up with the inspiration to found Kohl Kreatives?
After graduating from high school, I moved to Great Britain to study. I wanted to work in the marketing field, [and] I graduated in management. During that time, I flew home to Hong Kong a lot—a 13-hour flight. It gives you plenty of time to watch movies. On one flight, I watched "My Sister's Keeper," whose main character Kate suffers from leukemia as a teenager. There was a scene that touched me deeply. She goes to a prom that takes place in the hospital and wears a wig, makeup and false eyelashes. At that moment, she is incredibly happy to experience what life might be like for other teenagers. That was when I realized I wanted to make people feel the same way.
Who did you have in mind when developing Kohl Kreatives?
I suddenly became aware of all those people who are suffering from illnesses, who are in therapy, who have had bad accidents and who have other health problems that severely restrict them. At Kohl Kreatives, we help people who, for example, suffer from trichotillomania, alopecia, vitiligo, have scars or poorly healed burns, and chemotherapy patients, too. There are so many things we can't control, but makeup can help, at least temporarily.
 What was the idea behind Kohl Kreatives?
The idea was to offer free workshops so anyone can learn to conceal scars with makeup or simply feel better because they can wear false eyelashes. But I wanted to make absolutely sure that I was qualified. Besides my studies in Great Britain, I took part in various courses and learned a lot about cosmetics, skincare and prosthetics. The latter subject is super exciting because you not only learn how to create artificial blood, wounds and scars, but also how to make them fade visually.
What hurdles did you have to overcome to build your business?
I have an American passport, but I wanted to stay in Britain. So, I took part in a business competition at my university where the winners were given a visa. I was one of the 10 winners. So, the first hurdle was cleared.
Then, my mentor came to me and said, "It's all very well to want to do this, but, to survive, you need a source of income." So, I had to think of a way that was financially viable, one that would allow me to offer workshops on a long-term basis.
That's when you came up with your makeup brush concept, right?
That's right, and quite fast. Brushes are universal beauty tools that anyone can use, regardless of gender or skin type. But it was important to me to be innovative and not just to sell brushes with our brand name. I wanted a product that had a significant added value. So, I checked the market to find out what was available and what was missing. The sale of the brushes was then intended to finance the workshops.
Your brushes are unique in many ways. What did you want to do with their design?
Factors such as stability, grip, flexibility, and making them unbreakable were the most important ones. The design process was primarily about understanding the needs of individual consumers such as people with MS, Parkinson's, cerebral palsy or muscular dystrophy. The high flexibility and pliability make it much easier for people to apply their makeup.
During my research, for example, I found out that many people who experience tremors hurt themselves with brushes because they are so rigid. That won't happen with our brushes because they are flexible enough not to hurt you in the event of an impact. In addition, they stand by themselves and are much easier to grasp and hold than a pen.
"I would never launch a product that is only aimed at a specific target group because that is not the spirit and purpose of inclusiveness. That's what I call hypocrisy."
Do the workshops remain at the heart of your efforts?
Absolutely! The workshops are the motivation behind this. At the same time, I wanted the brushes to be innovative, and I also wanted to support different communities.
Speaking of community, you also cater to people transitioning from one gender to another.
When I had my very first workshop, there was a transgender participant who taught me a lot about transitioning and its challenges. The individual also had to undergo chemotherapy at the same time. The problem is, however, that you have to take hormones during transitioning, but you are not allowed to take them during chemo. I focused on showing her how to use makeup to bring out her female features even without hormones.
To find out more about gender reassignment, I did a lot of research on the situation in the UK. How does the system work, how long does it take, how does it work at the NHS (National Health Service)? It's disheartening to see how many people are neglected, or that they need to register on a list with a waiting period of 2 years, and that only eight gender identity clinics exist across the entire UK; all that really shocked me. I wanted to offer additional support to those people on their personal journey.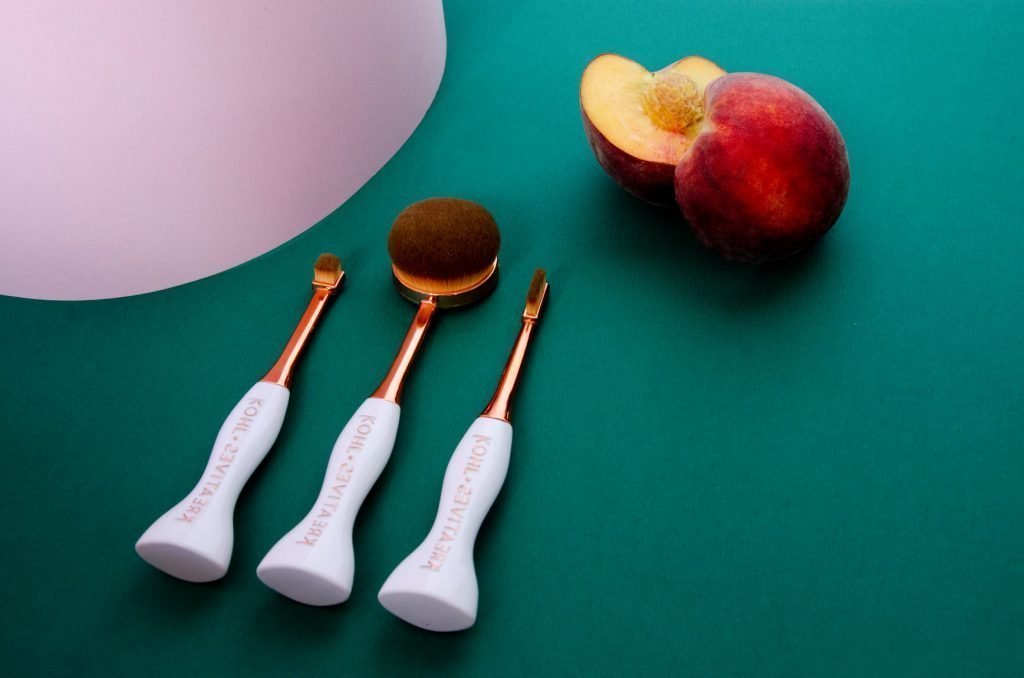 Is every cent from the sales of Kohl Kreatives' brushes spent on workshops?
Yes, that's right. I also work as a lecturer at two universities and run a small social media agency for digital marketing. I personally don't make any profit out of Kohl Kreatives. We invest the money from the brush sales back into the company to develop new products or keep the workshops alive.
How has your company developed since its launch?
The launch of the brushes was the reason for more people becoming interested in the brand. So, it's not about being one-on-one with me anymore. Anyone can benefit.  
I can reach many more people with the brushes. They buy them for their practical, functional and aesthetic qualities. In doing so, the buyers support the initiative, whether they are interested in it or not. The informative and educational aspect are just as important to me as they are to my mother. Imparting knowledge can build bridges and close gaps in knowledge. This is what I am aiming for.
What could beauty brands do better?
Listen more to people. Some brands launch products targeted at certain groups without ever asking them what they actually want and need. One thing that I have learned during my workshops is that nobody wants to be pigeonholed.
I would never launch a product that is only aimed at a specific target group because that is not the spirit and purpose of inclusiveness. That's what I call hypocrisy. So, the question we have to ask ourselves is not, "How can we satisfy the needs of the market?," but "How can we integrate these people into our existing market?" A sense of belonging and inclusion is what everyone wants.