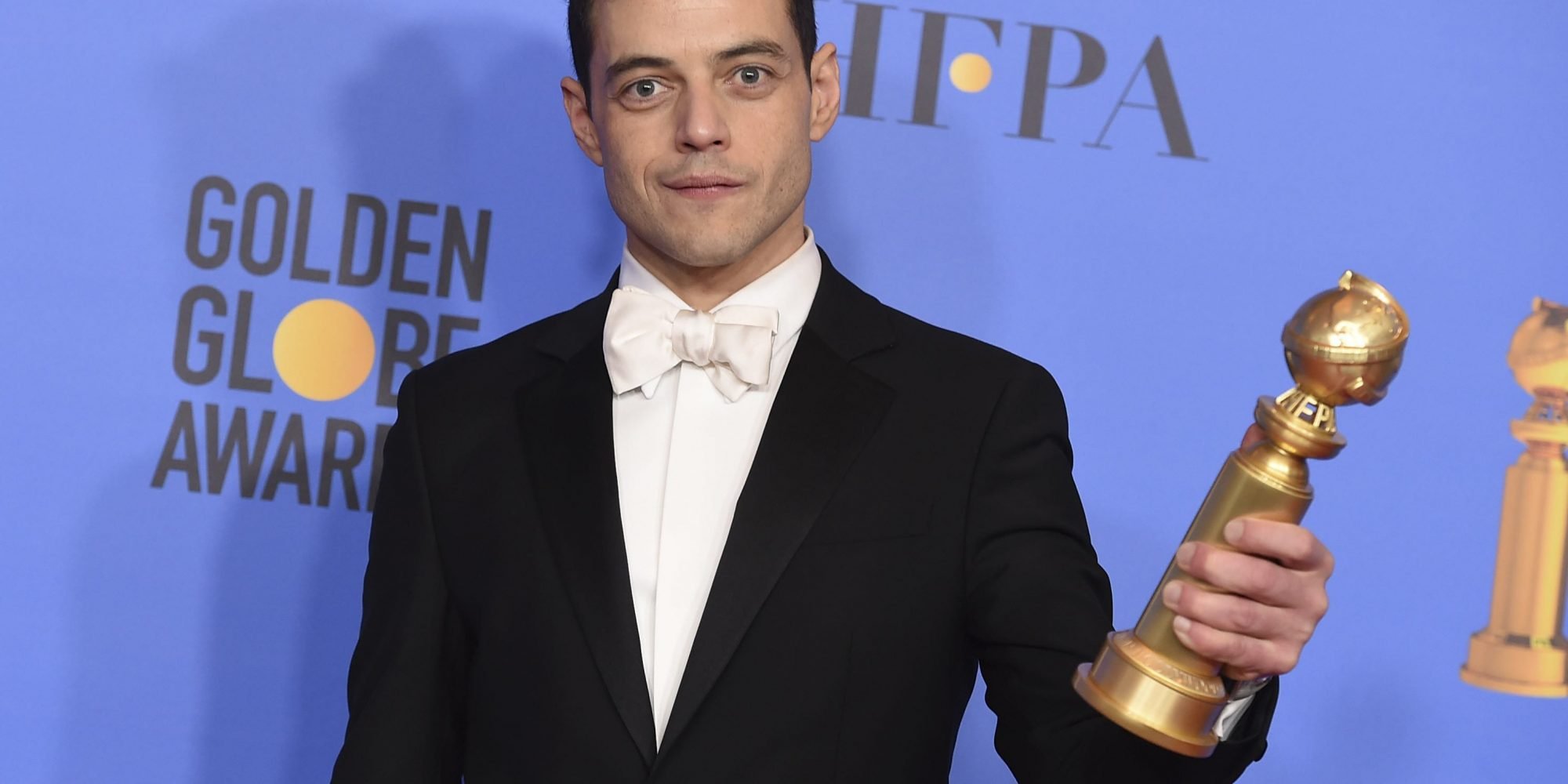 How Kosås And Rami Malek Came Together At The Golden Globes To Provide A Huge Moment For Men's Makeup
Men have been intrigued by Kosås's lightweight foundation Tinted Face Oil, but founder Sheena Yaitanes felt the makeup brand had to tell the story of the product's gender neutrality louder to make serious gains with male consumers. On Sunday, the Golden Globes red carpet, where actor Rami Malek sported the Tinted Face Oil before winning best actor in a drama, provided a megaphone.
"We all have the right to portray ourselves in the best possible light, whether man or woman," says Yaitanes. "And I think making Tinted Face Oil visible and showing that it's accessible to everybody is, as a brand, really important." Actress Laura Dern joined Malek in wearing Tinted Face Oil at the Golden Globes, hammering home that the product is suited to both men and women.
The script for Kosås's Malek moment was conceived in November, when Kosås began weighing the possibilities of partnering with various makeup artists assigned to handle celebrities during this year's film awards season. The brand drew up a list of actors and actresses tied to potentially available makeup artists and groomers relevant for its positioning, and Malek rose to the top. His role as Freddie Mercury in the movie "Bohemian Rhapsody" appealed to Yaitanes, a longtime fan of the band Queen.
"I have tremendous respect for him as an actor because of the way he approaches his craft, and I think there's a parallel between his commitment to excellence and Kosås's commitment to excellence," says Yaitanes of Malek, adding, "The way that Queen took musical risks was hugely influential for me. Artists like that inspire me to take chances and not necessarily take the same trajectory or path that another brand would take, but that are magical and resonate with a lot of people."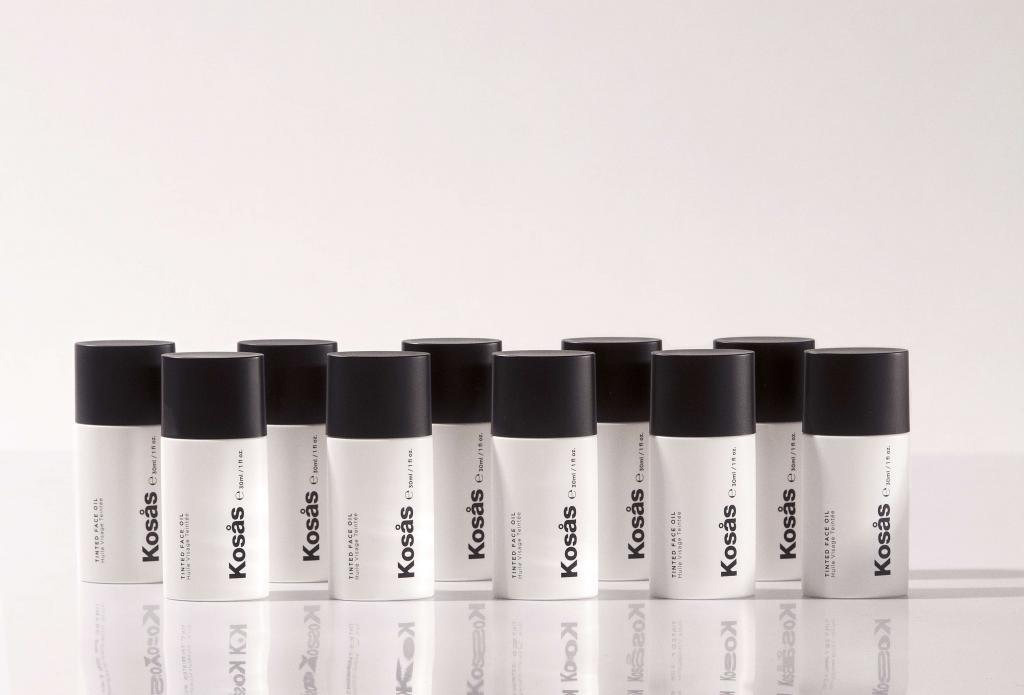 Acknowledgements of men wearing makeup on the red carpet, even in an age in which gender is increasingly thought of as on a spectrum, remain taboo. Marissa Machado, the groomer who prepped Malek with Kosås products for his big night, mentions some male celebrities aren't comfortable with behind-the-scenes makeup application images being distributed via social media. Thankfully, Malek isn't one of them.
"Rami and I have been working together for a little over a year, and we've been able to build a great relationship," says Machado. "I haven't done a lot of behind-the-scenes with him yet because the Golden Globes really kicked off award season, but he is comfortable with it, and he knows what goes into making a man look like what he should on the red carpet. So, hopefully, I will be able to share a little bit more about what I do to create the looks."
Behind-the-scenes red carpet Instagram posts have become almost as important, if not as important, as red carpet photos for the beauty industry. Two posts Machado uploaded to her Instagram feed showing Malek prior to his red carpet stroll attracted far more likes than a post featuring a picture of him on the Golden Globes red carpet. "People don't really care about the red carpet photo anymore. They want the behind-the-scenes photo," says Machado. "They want to see you working with the talent."
"We all have the right to portray ourselves in the best possible light, whether man or woman. And I think making Tinted Face Oil visible and showing that it's accessible to everybody is, as a brand, really important."
Prior to her partnership with Kosås, Machado had never tagged a makeup brand on social media for a red carpet job with a male celebrity. "It's actually been a goal of mine to find [cosmetics] brands that I feel work for men and aren't that feminine," says Machado. "I feel like we're moving in that direction more. Chanel came out with a men's line, and Tom Ford has a men's line. It's having a moment now."
Talking about Kosås's Tinted Face Oil in particular, Machado continues, "It's not a heavy foundation. It's a product a man could apply on his own on a day-to-day basis, and no one would know he's wearing it. And I love the packaging. It's clean and slightly masculine. It's not a pink foundation product."
Tinted Face Oil wasn't the only Kosås product Machado used on Malek for the Golden Globes. She dabbed Kosasport LipFuel on his lips. Due out next month, the hyaluronic lip balm priced at $18 is launching in three shades, including a clear version that Malek had on his lips Sunday. "I hate when a man looks like he's wearing a gloss. It's not my look," says Machado. "The LipFuel has an amazing amount of hydration, and it creates a barrier between the lips and the environment. It's hydrating, but it doesn't leave a shine."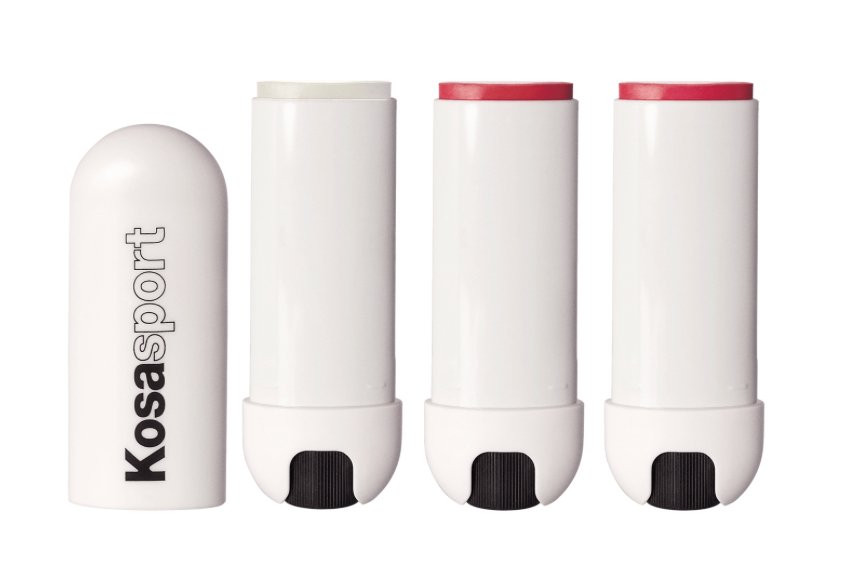 Kosasport LipFuel is among a growing group of beauty products premiering at awards shows. Glossier unveiled metallic eyeshadow LidStar at the Oscars last year on the eyelids of Taraji P. Henseon, Allison Janney and Tracee Ellis Ross. The involvement of large brands like Glossier, Chanel, Marc Jacobs, Tresemmé and CoverGirl in the film awards red carpet melee establishes lofty prices for makeup artist and hairstylist affiliations that can be too exorbitant for indie brands.
Jordana Holdridge, director of brand relations at Forward Artists, told Beauty Independent in 2017 that it costs about $10,000 to secure a prominent makeup artist for an awards show. In a recent Vox article, makeup artist rates for award shows were estimated to range from $6,000 for a single look and associated press interviews to $25,000 for a makeup artist executing looks on several celebrity clients.
Yaitanes evaluates return on investment for Kosås's partnerships with makeup artists for award shows over a protracted period. The brand will likely be relied upon for Malek's red carpet sprucing throughout the awards season, and Yaitanes emphasizes Kosås's multipronged awareness efforts stretch beyond Hollywood events. So far, though, she reports the response to Malek wearing Kosås products at the Golden Globes has been positive.
"It's an out-of-the-box approach to showcase red carpet makeup on a man. It's non-traditional, and it's very much Kosas because we are not only makeup for the beauty junkie or an ultra-glam person, we're for every person," says Yaitanes. "It's another moment that allows us to convey our values."
Feature image photo credit: Jordan Strauss/Invision/AP