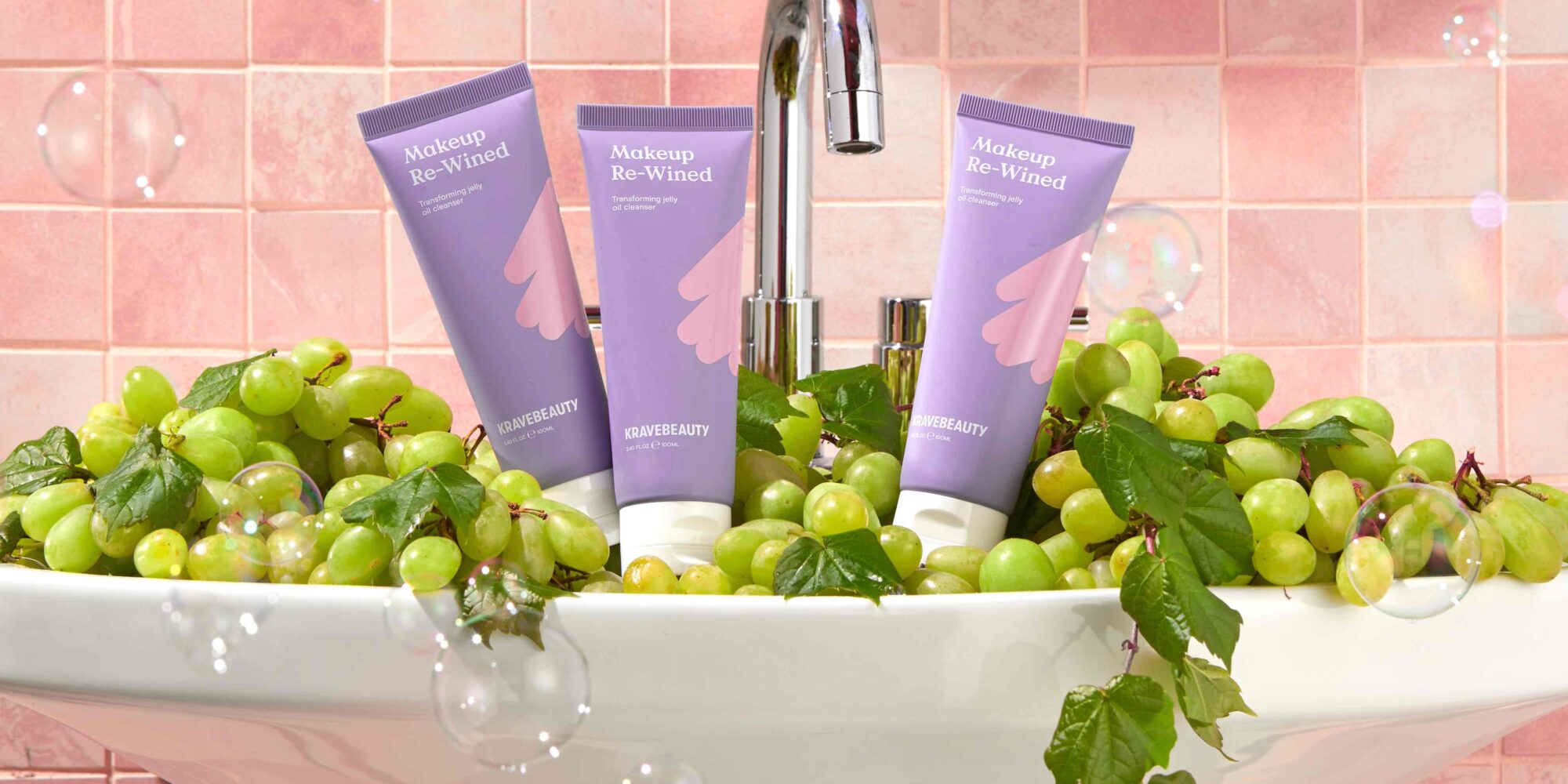 KraveBeauty Puts The Spotlight On Sustainable Sourcing With Its Newest Product
KraveBeauty founder and CEO Liah Yoo is an advocate for slowing down skincare, but she didn't anticipate the process leading to her skincare brand's latest launch, makeup remover Makeup Re-Wined, would be as slow as it turned out to be.
Development on the product, which is KraveBeauty's sixth, began in July 2020 with the expectation it would be done about a year later. Instead, it was beset by a host of challenges that triggered delays, including a lab charging an exorbitant price to produce the product (it would have caused $25 Makeup Re-Wined to retail for over $100) that KraveBeauty cut ties with, and the product's texture being compromised when manufacturing scaled up at another lab, a hitch that took three months to sort out.
"It was just dripping everywhere. It wasn't the texture we agreed upon," says Yoo in a video posted Friday on her YouTube channel, where the beauty influencer-cum-entrepreneur has amassed 1.23 million subscribers, recounting the many speed bumps on the road to Makeup Re-Wined. Despite the delays, Yoo tells Beauty Independent the timing couldn't have been better than now to unveil Makeup Re-Wined. On Tuesday, the brand held a virtual launch party for the jelly oil makeup remover that doubles as the first product in a double-cleansing routine. It drew 500-plus people.
"The whole world is very excited for makeup," says Yoo. "People are going outside, dressing up more and a lot of the attention has shifted from makeup to skincare, so I think there's a whole new audience we can unlock with this new product."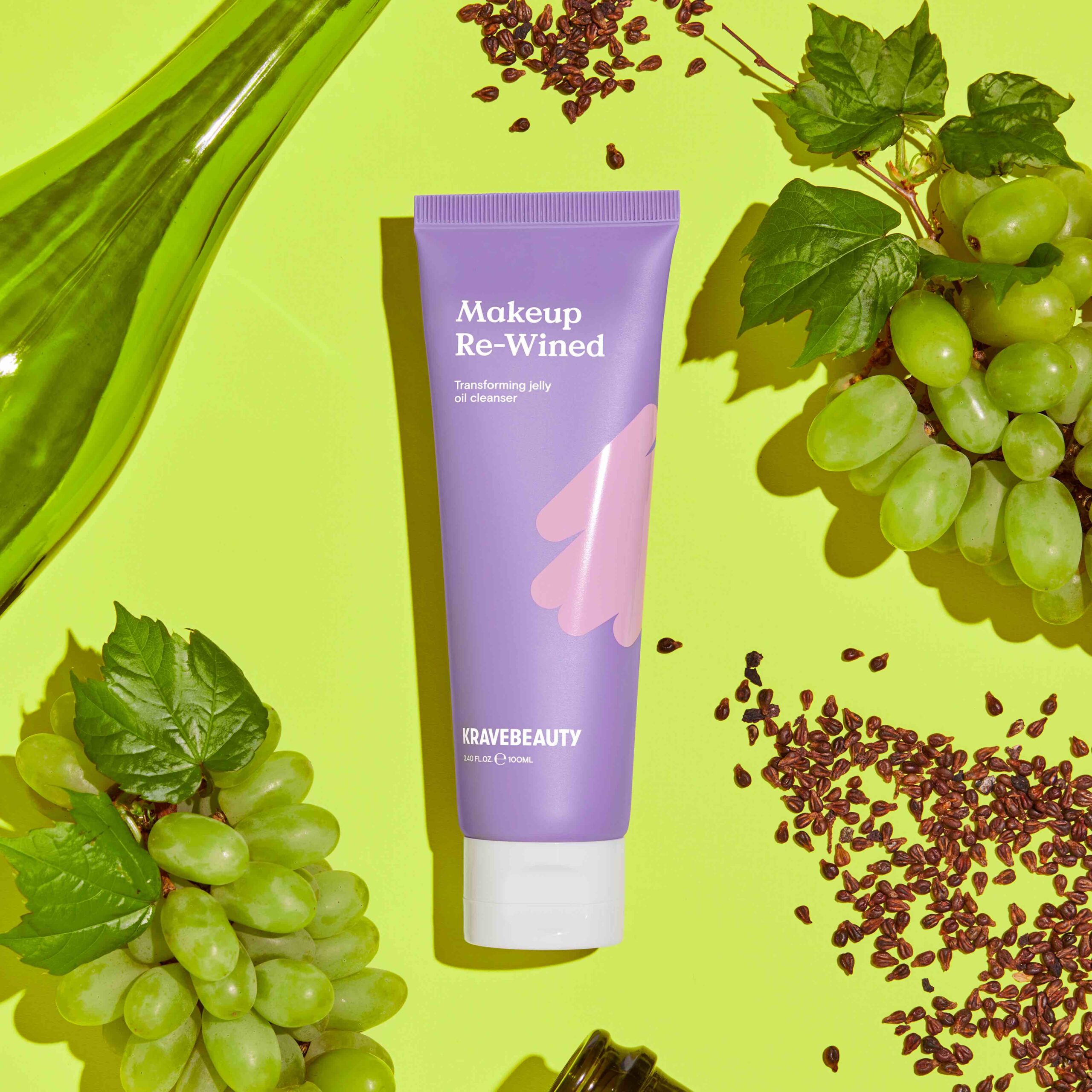 Established in 2017, KraveBeauty has evolved to have a deeper focus on sustainability. In 2021, the direct-to-consumer specialist underwent a lifecycle analysis that sparked it switching to Forest Council Stewardship-certified paper for its exterior boxes and soy-based ink to decorate them, and incorporating greater percentages of recycled content in its bottles and tubes. With Makeup Re-Wined, the brand paid particular attention to sustainable ingredient sourcing.
Yoo's objective in creating the product was to have its star ingredient—grapeseed oil—be traceable from soil to finished stockkeeping unit. She chose Salute Santé as the supplier of KraveBeauty's cold-pressed grapeseed oil, an upcycled byproduct of the wine harvest in California's Napa Valley. The brand is featuring the married co-founders of the company, Valentin and Nanette Humer, in its content to familiarize its customers with the people behind the grapeseed oil in Makeup Re-Wined's formula.
"Traceability matters when it comes to sustainable sourcing because it's not where it's coming from only, but who is making it and how the ingredient is actually farmed and processed. So, knowing the entire supply chain of the ingredient all the way up to how it's extracted matters because, every step of the way, you can control the process and ensure it's aligned with your sustainability values," says Yoo. "Oftentimes, ingredients come from unknown places, and you don't know who's making them, how they're extracted, whether they're getting diluted with other materials or how they're pressed."
"Ingredient traceability is definitely a bigger topic of conversation that I see happening in the beauty industry."
On the upcycled grapeseed oil and complementary ingredients in Makeup Re-Wined such as sunflower seed oil, KraveBeauty assessed ecotoxicity or the impacts on organisms and ecosystems to determine the ingredients had minimal to no impacts. For the wash-off product, it also studied the biodegradability of the ingredients in the formula. Yoo says, "The ingredients are readily or inherently biodegradable."
Starting in 2020, KraveBeauty embarked on a Slow Down Skincare initiative emphasizing its commitment to not bombarding the market with product after product. Earlier this year, it kicked off a #PressReset campaign as part of that initiative urging brands and consumers to examine their roles in consumption damaging the planet. Adhering to its mission to carefully consider each new product it puts out, KraveBeauty plans to generally stick to two new products a year, although it will have three out this year as a result of supply chain disruptions pushing back launches.
KraveBeauty tries to captivate customers in between product launches by updating existing products, an approach Yoo compares to Apple's software updates. In addition to Makeup Re-Wined, its products priced from $16 to $28 are Oat So Simple Water Cream, Matcha Hemp Hydrating Cleanser, Great Barrier Relief, Great Body Relief and Kale-Lalu-yAHA. Yoo explains KraveBeauty can swing a small number of launches per year because each launch contributes substantially to sales.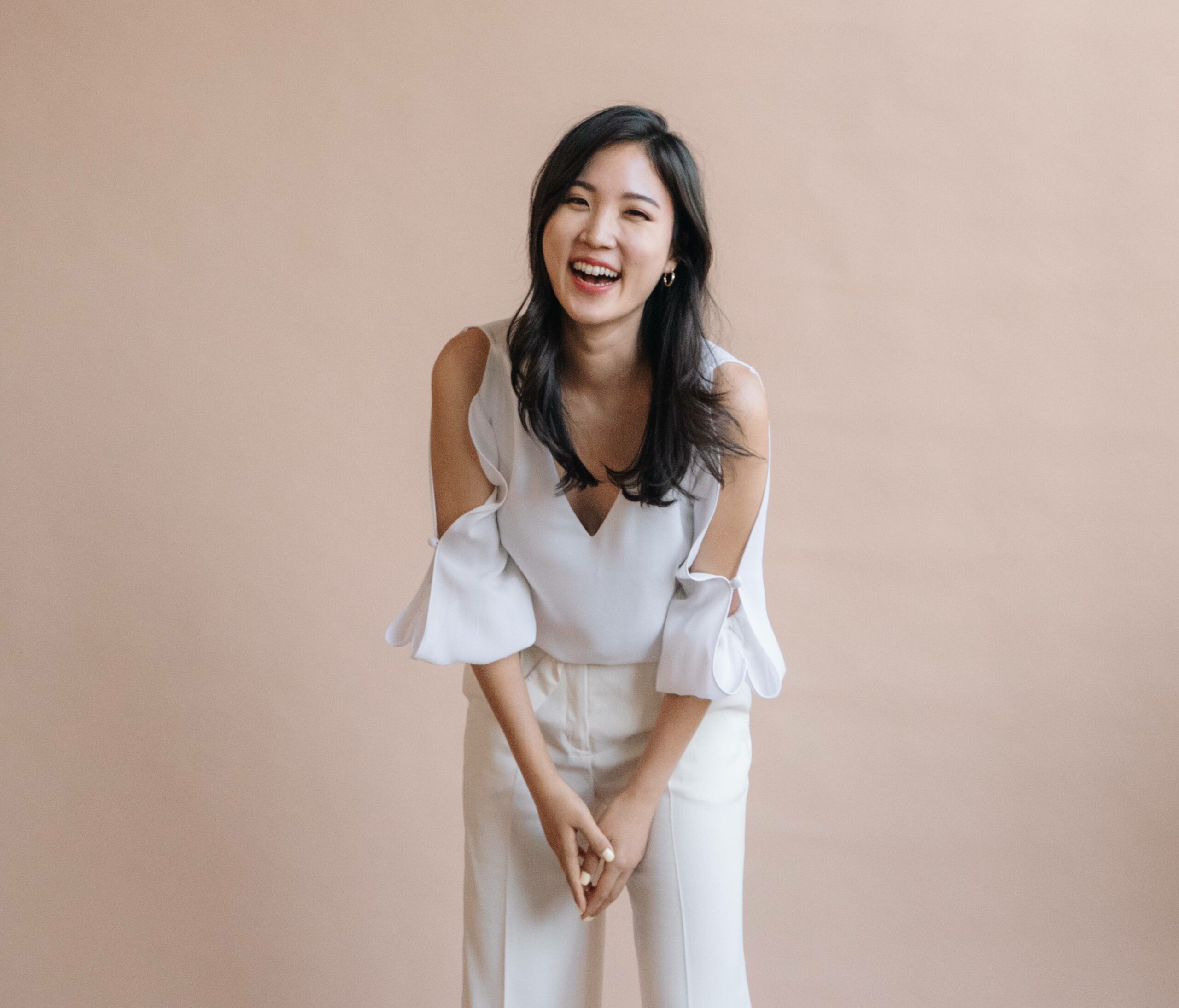 "Beauty brands often use the 80/20 rule where 80% of their revenue comes from 20% of the products in their portfolio," she says. "If you look at KraveBeauty, it's pretty even throughout the entire five products we've had, and hopefully with this new makeup remover launch, it will take equal weight when it comes to the financial impact on the business."
She adds, "Sales have been pretty healthy, and we are an eight-figure business that is still very profitable. There's no need to inject any outside capital anytime soon, and hopefully we are operating that way for a very long time." Yoo informed the publication Women's Wear Daily in April that KraveBeauty's year-over-year sales had jumped 250%.
Going forward with new products and product updates, sustainable sourcing will play a central role at the brand. "Ingredient traceability is definitely a bigger topic of conversation that I see happening in the beauty industry," says Yoo. "When we are designing and developing products, it's best to reduce the environmental impact from the inside out. So, ingredient traceability is going to be a key goal for us with new products, and when we are doing upgrades for existing products, we hopefully will integrate ingredient traceability goals more robustly so we can ensure we are presenting ingredients to our customers that are coming from a place we can be proud of with ethical sourcing and manufacturing."