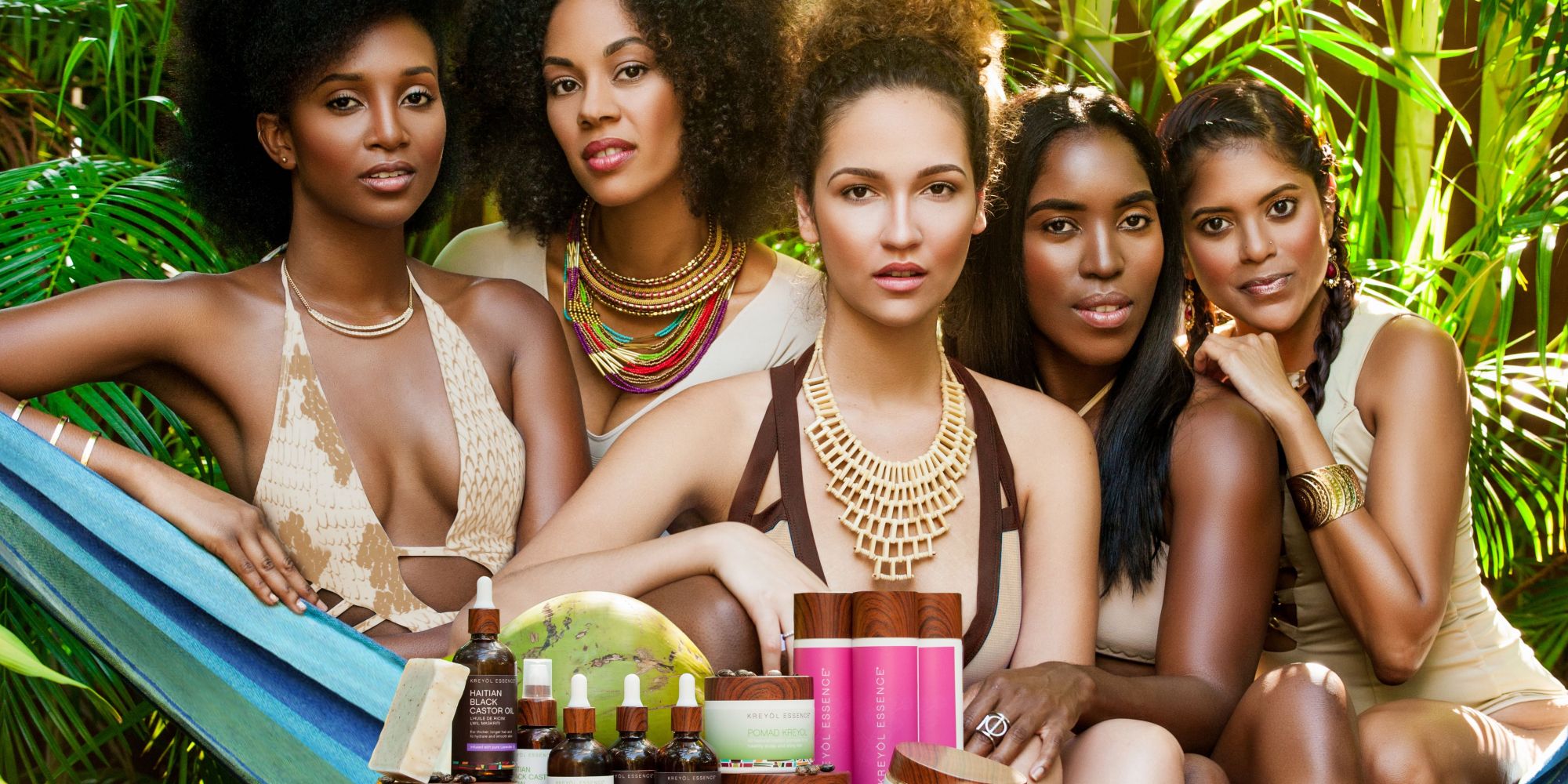 The Kreyol Essence Journey From Hair Emergency To Whole Foods
Third time's a Whole Foods Market charm for Kreyol Essence.
Hair and skin products brand Kreyol Essence broke into Whole Foods after two unsuccessful attempts and is now expanding to 250 doors across the country.
After facing rejections from Whole Foods in 2014 and 2015, Kreyol Essence took small steps into the retailer by entering six locations at the end of 2016 and stretching to 52 stores about three months later before being approached six months ago to almost quintuple its door count. The brand's signature $20 Haitian Black Castor Oil in its original, rosemary peppermint and lavender hibiscus varieties has the broadest reach at Whole Foods.
"At one point, I said, 'This is something I need to personally start working on.' I must have visited 40 to 50 stores to understand what Whole Foods wants to provide for its customer base, particularly women of color, and to understand what we could offer as a brand," says Yve-Car Momperousse, founder and CEO of Kreyol Essence. "Then, it all clicked. We were able to meet with buyers in Philadelphia, and it started growing from there."
As haircare products geared to African-American women ditching chemical relaxers proliferate, Kreyol Essence distinguishes itself with premium merchandise that's ethically sourced. The company is dedicated to economic development in the Caribbean, and the castor oil plant seeds its relies on for its castor oil are harvested in Haiti. It's allied with 300 farmers and hired 50 female producers since inception.
"The natural movement among women of color has been brewing for years. More retailers are coming to understand that this is an underserved market that will pay for quality," says Momperousse. "If you look at statistics on how much women of color spend on beauty, it's three to five times more than other segments in the population. It's a huge missed opportunity for many retailers. We are focused on her, but our products are for anyone who has dry hair and skin."
"The natural movement among women of color has been brewing for years. More retailers are coming to understand that this is an underserved market that will pay for quality."
At Whole Foods, Momperousse stresses it's vital for Kreyol Essence's sales performance to get its message across to shoppers. She develops how-to tutorials to engage the brand's customers and does pop-up events such as ones by the African design platform Zuvaa to meet them in person. Momperousse is in the field constantly to communicate about Kreyol Essence's concept. "Telling your story is super important. Folks would say that to me, but I had underestimated it," she relays.
Kreyol Essence has its roots in scorched roots, specifically Momperousse's roots as well as her shafts and ends. Prepping for an event, she had her hair straightened at a salon, and the hairstylist fried her strands, causing them to fall out. In a panic, Momperousse, a former diversity director at Cornell University and assistant reunion director at University of Pennsylvania, called her mom in search of black castor oil, a Haitian beauty cure-all. Mom was on the case, digging some out of her stash and quickly sending it to her daughter to solve the hair emergency.
"In the Haitian culture, it's embedded in our community to use this oil. Everybody has it, and it works," says Momperousse. Her hair was salvaged and, because not everyone can ring up Momperousse's mom, the hair catastrophe sparked an idea to bring natural black castor oil from Haiti without additives like the chemical solvent hexane or bleach to American beauty consumers.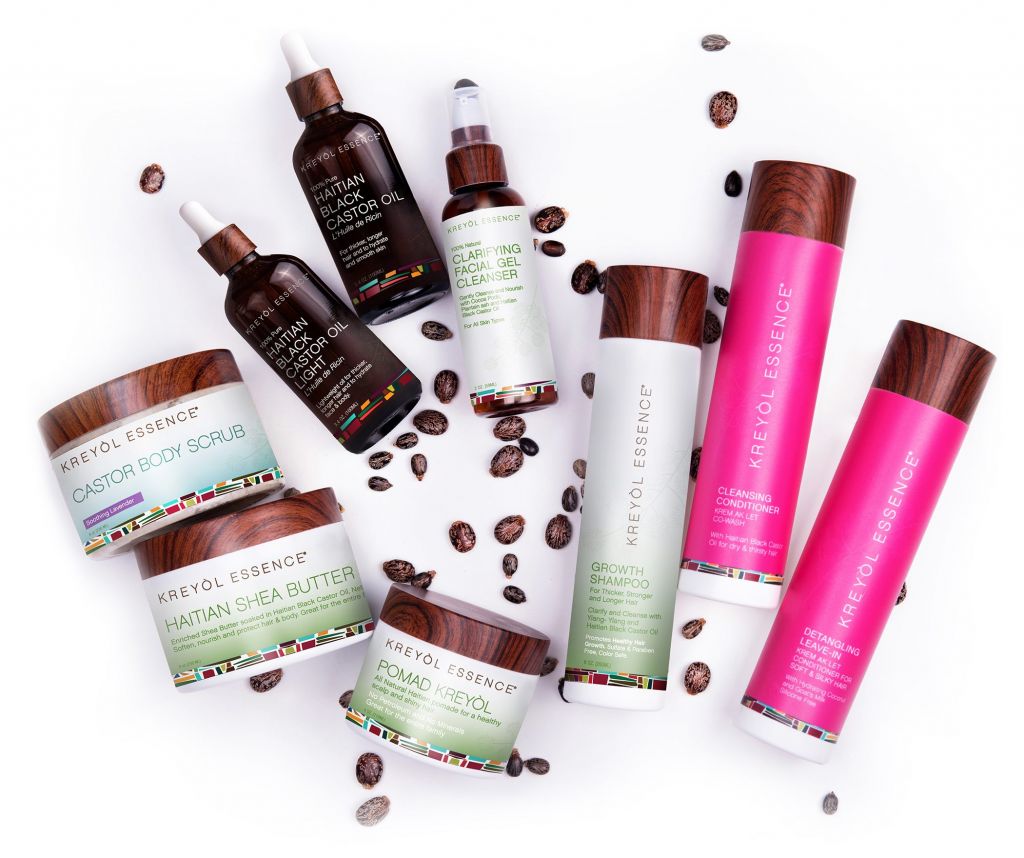 The natural positioning makes Whole Foods a strong partner for Kreyol Essence, but Momperousse has visions of her brand beyond its stores. She imagines its products in Sephora, Credo and Follain, and perhaps as a higher-end offering in mass outlets. "There needs to be a bit of a review of what we consider mass or masstige, and I think indie brands are doing that. Indie brands can do good, look good and feel luxurious at the same time even if they aren't hundreds of dollars for a product," she says. Without further retail expansion, Kreyol Essence is on pace to generate five times as much as revenue this year as it did last year.
Momperousse is a member of Sephora Accelerate's 2017 cohort and received a $50,000 loan from the beauty specialty retailer to ramp up production for Whole Foods. "The loan is structured for short-term cash needs to generate dramatic growth," explains Momperousse. "The worst thing is to get the opportunity and not have the capability to scale." Kreyol Essence employs the distributor UNFI to supply and support the natural grocer's stores.
Prior to the Sephora loan, Kreyol Essence raised roughly $1 million, partially from a grant to facilitate its work with farmers in Haiti. Momperousse is considering fundraising again to help accelerate Kreyol Essence's growth. "I'm thinking carefully about who we bring on," she says. "Having people that understand the beauty industry in addition to understanding our commitment to Haiti and our social impact is really what's necessary."
"I often think about looking at ourselves as the Caribbean Unilever or Procter & Gamble where we have different brands ethically sourced from the region, and our social mission continues to be a huge part of our DNA. What that would mean is thousands of jobs for the region."
While black castor oil is at the heart of Kreyol Essence, Momperousse's goal is to highlight various Caribbean ingredients in multiple lines. "In the future, I often think about looking at ourselves as the Caribbean Unilever or Procter & Gamble where we have different brands ethically sourced from the region, and our social mission continues to be a huge part of our DNA," she says. "What that would mean is thousands of jobs for the region."