Ex-Barneys Buyer Kristy Masbang Is Turning Olivela Into A Must-Visit Destination For Classic And Cult Beauty Brands
Luxury consumers don't leave their ethics behind when they shop—and Olivela understands that. Started by serial entrepreneur Stacey Boyd in 2017, the e-commerce startup, which raised $35 million in series A funding last year, intertwines philanthropy, and fashion and beauty purchases. Every time its customers buy, they give back. During the pandemic, their orders have helped vulnerable kids receive over 133,000 meals through the organizations Save The Children and No Kid Hungry.
The dramatic shift to online shopping amid the global health crisis has been a boon to Olivela. It reports month-over-month sales have jumped an average of 35% this year. Beauty sales have jumped even more. Kristy Masbang, senior beauty merchant at Olivela, shares they've skyrocketed nearly 260% from last year. "Beauty has been a really, really strong category for us, and we don't see that slowing down anytime soon," she says. Beauty Independent chatted with her about the growth of Olivela's beauty selection, trends she doesn't think will let up, products that have become staples of her personal beauty routine, and her big goal for the future.
Tell us about how you got into the beauty business.
I started at Barneys New York over seven years ago in the cosmetics department as an assistant buyer. I worked up the beauty-buying ranks and, in the latter half of 2017, I was approached by the chief merchant of this very new and unknown e-commerce site, and asked to launch and build the beauty category. During my first and only interview, she told me the incredible story of the new retail concept. I remember instantly thinking, "I have to be a part of this." I left Barneys, where I had learned so much and built countless relationships with people and innovative brands, to start working at Olivela. It wasn't one thing she said that convinced me to make the move. It was a few different things. One was the philosophy of philanthropy at Olivela, and there was the fact that I could build the beauty category. That is something I couldn't say no to. I loved the idea of being able to start something from scratch and build it into the beauty assortment we have now.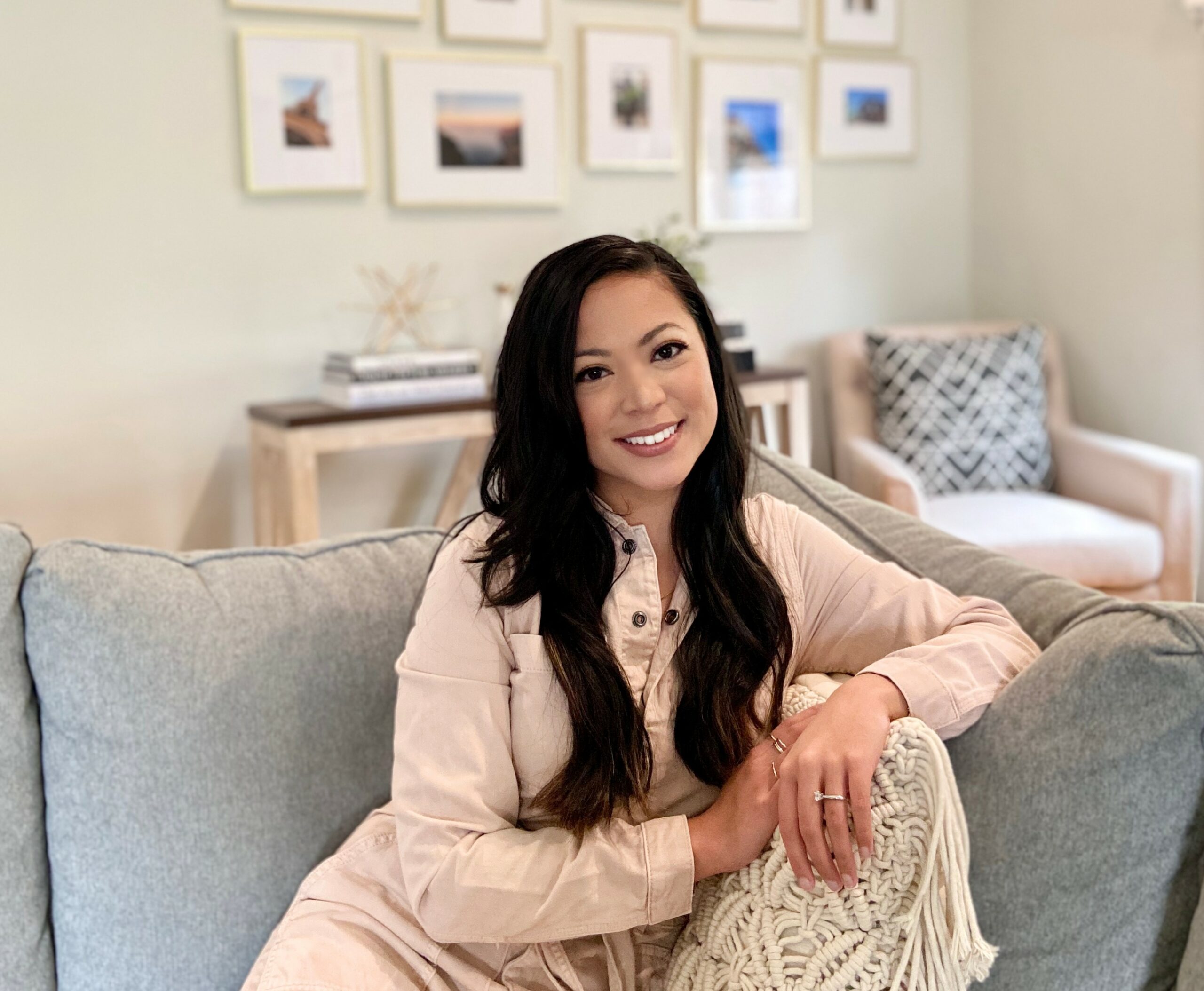 What did you do once you started at Olivela?
I basically had a month to launch beauty. I hit the ground running. I started calling all the brands I had been in contact before and told them about this new platform. The site back then wasn't as beautiful as it is now, and we only had handbags, ready-to-wear and jewelry. Imagine being a brand and taking a leap of faith with this company that is very new. I'm very grateful to brands for doing so. We launched beauty in January 2018, and we had 30 beauty brands. Some of our first partners were Christian Louboutin, Sisley Paris, Sunday Riley, Oribe, R+Co, Aqua Di Parma and Goop. Currently, we carry over 140 beauty brands.
What was your pitch to brands to attract them to the website?
It was a few things that drew their attention. I'm going to keep bringing this up, but the ethos of Olivela and the give-back component are very important. Our partners love the fact that they are associated with the charitable component. We have done focus groups in the past, and we have gotten feedback from customers thinking that Sisley Paris themselves, for example, is giving back and not Olivela. It's interesting to see the customer point of view and that brands are getting that praise. Another element that drew brands' attention was the storytelling and marketing support we give them as a pure-play e-comm site. I've seen it many times where a retailer will throw a brand up on their site or into their stores, and then that's it. Set it and forget it. That's not something we do at Olivela. We give love to all our brands. We love the storytelling we can do with them. There's no limit what we can do to support brands. We think outside the box, and they appreciate that.
How does the charitable component work?
When the customer shops, we donate. We give 20% of the proceeds from anything the customer purchases directly to our charity partners at no additional cost to them. Every purchase has the charitable component baked in. Right now, we are working with the charities Save The Children and No Kid Hungry. Say, for instance, you are interested in our Baccarat Rouge 540 fragrance from Maison Francis Kurkdjian. It provides 10 essential supplies to a family in need through Save The Children and No Kid Hungry. It varies in terms of the negotiations with brands, but our brands are really great at partnering with us on what they can do for support. We have a partnership team that spearheads all the charities we work with. We like to focus on children's organizations and organizations that focus on women's empowerment.
What kind of marketing support and storytelling do you do?
One of the examples I can give is that, back in April, we did a webinar/workshop series where I featured a routine of different products to get an at-home glow. We had thousands of viewers for it, and we were able to create an incredible bundle of the products we used to offer to them. The brands included were Goop, Sisley Paris and Dr. Barbara Sturm. We saw increased sales from that activation.
When we launch brands, we have a 360-degree marketing plan. It could include a nice homepage feature, an email to our entire customer database and a social feature. Instagram drives the largest amount of organic traffic to our site, so it's a great platform for us to introduce something new. Across Olivela, we could launch anywhere from 20 to 60 brands—or even more than that—a quarter. We don't have a limit. We are a 3-year-old company and have a way to go before we have an assortment the size of other online retailers. We are constantly onboarding brands.
What beauty brands are strong for Olivela?
We have a nice mix of what I like to call your destination beauty brands, the established brands that everyone knows and loves like Sisley Paris, Maison Francis Kurkdjian and Oribe. Then, we have a great array of more niche and emerging brands that I like to call your discovery brands like Royal Fern and Femmue. We also have those cult-following brands that have come onto the scene not too long ago and really made a splash like Dr. Barbara Sturm, Augustinus Bader and Vintner's Daughter. We are seeing really huge success in the skincare category. Skincare drives 40% of our beauty business.
Fragrance makes up 18% of the beauty business, and haircare makes up 17% of our beauty business. Since March, we've seen an average of 70% month-over-month growth in haircare. Consumers have been buying haircare with salons being closed and, even as salons open back up with limited capacity, many are still going to do at-home treatments. Oribe is one of our top haircare brands. Others that are strong brands for us are R+Co, Christophe Robin and Miriam Quevedo.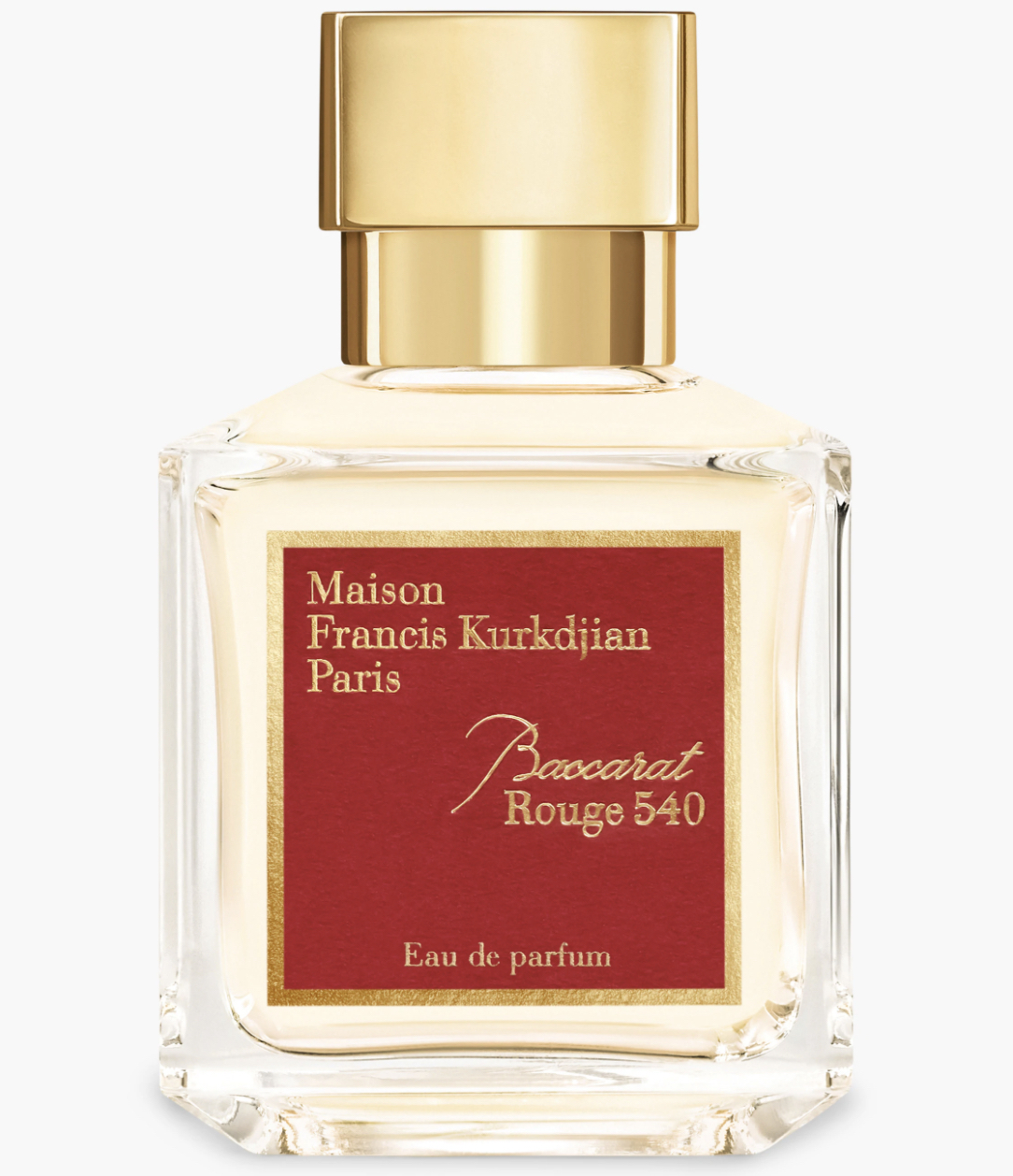 With the beauty business up, do you see customers are buying more products per order?
Our units per transaction have increased as well our average order value. People are buying a full skincare routine. So, let's say they might get a full Dr. Barbara Sturm routine with a cleanser, eye cream and moisturizer, and that can run you over $700.
What's a trend that seems to be working for Olivela?
I'm really loving this emerging trend of German brands. Consumers are very driven toward proven results, which is why the science-led philosophies that are at the forefront of many of the G-Beauty brands are really working. We have all heard of the smash hits Dr. Barbara Sturm and Augustinus Bader, but I love Royal Fern and Babor, too. I think we are going to see a lot more G-Beauty brands enter the space. That's something I'm looking forward to potentially growing.
How do you find brands?
Being in the know about all things beauty is a must. I'm constantly reading articles and scrolling through social media to see what's out there that's new and buzzing. I'm also part of a great network of beauty trade shows and platforms that showcase different beauty brands. As you know, there are a lot of brands, so you really have to go through a vetting process and have your checklist to decide whether or not a brand is right for your matrix.
Here's the highlight reel of what is on our matrix: First and foremost, does it work? That's No. 1. Another point that's super important is, what is their niche? What sets them apart from the other countless brands out there? Another one for Olivela is, do they do good? Because of who we are as a company, it's a bonus for us if a brand is tied to doing good. Do they fit into a sustainability theme? We have our own sustainability platform. We're also a luxury platform, so do they fit with that? Lastly, it's about feeling that you have a synergy with the brand and ensuring that there will be constant collaborative efforts between both parties.
What have you seen emerging brands do that you would advise them not to do?
What I have seen throughout my career with smaller emerging brands is that, when they launch, they really launch everywhere. By everywhere, I mean multiple big retailers. Then, they can't really keep up with the production demands because they aren't used to mass production. I need to know that the brand will be able to support our partnership. If you are partnering with 15 different accounts, that could pose a challenge to a brand. With an emerging brand, their dream might be to be everywhere, but, in the end, that could hurt them. You want to be able to really nurture your partnerships.
Who is the Olivela customer?
Our 20% give-back means we are uniquely positioned to capture the fastest-growing customer segment in the luxury sphere. The Olivela customer wants to align themselves with brands that are socially conscious to create an intentional shopping experience. She is looking for brands that are cruelty-free and formulated with quality ingredients. She's looking at all of the free-ofs: free of sulfates, parabens and silicones, etc. She's also looking at brands that are sustainable, whether they're packaged with recycled materials or support local producers. We spotlight a curation of brands under our sustainability portfolio and highlight the good work they do. Another thing our customers love is that we are very transparent and list out every single ingredient of each product on our site. That's so important because consumers are becoming more and more savvy about products and their ingredients, which I think is great.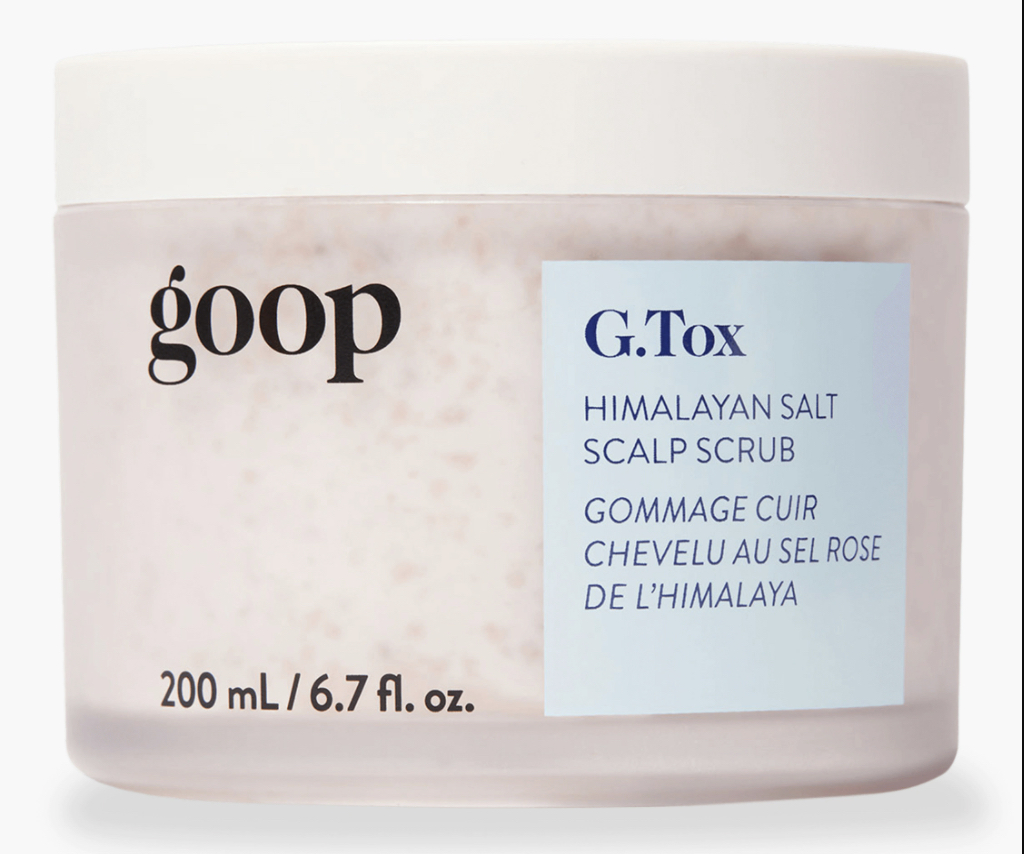 What's the approach to discounting and sales?
Discounting in beauty from what I always remembered at Barneys was quite unprecedented for the most part. At Olivela, we don't go down the route of discounting beauty. The strategy that I like and what we have seen to do well is that, instead of straight discounting or doing sales for beauty, we do promotional offers. We provide our customers with GWP promotions. I know this is nothing new, and we are not reinventing the wheel, but, to me, there is more value to getting a limited gift for free instead of 50% off of a product. We also have a smart sampling program on our site. It's where customers are able to select three free samples from around 20 that we offer at checkout with the purchase of any beauty product. We have seen significant conversion from this tactic and love that it is something that not many other retailers offer.
How do you handle returns?
We have a standard return policy where the customer has 30 days to turn something, and it can't be open. In beauty, we see less than a 2% return rate, and that's very low in terms of the industry average. We believe that could be because of our give-back component.
When do you dive in to preparing for holiday shopping?
Right now, we are planning for holiday. We typically work on holiday orders between now and October. We are really in the weeds of it. In the past, messaging for holiday started in the beginning of November. We feel that holiday messaging will be a lot earlier this year, even mid-October. That's something we are aiming for. For holiday beauty, what's going to be big is at-home lifestyle and wellness items. We have seen a major uptick in at-home devices, and brands are popping up with new devices and tech tools. I think they're going to make a splash for holiday. We have MZ Skin, and it has an LED mask that we can't keep in stock. We launched Glo, a cellulite massage device, a couple of months ago, and Strialite for stretch marks. It's not just about facial devices. It's total body.
What are you experimenting with to build the beauty business?
We're talking about different things we could put on the site, everything from how-to videos to launching a platform to help with finding a fragrance. We're building up ways to virtually engage with our customers. Earlier this year, we launched a program where customers can speak to our beauty experts directly, and that's been super exciting.
What are some of your favorite products?
That's the toughest question because I probably have hundreds of favorite products. I constantly try out products, but I will tell you ones that I always find myself coming back to. Augustinus Bader's The Cream and The Rich Cream are total game changers. Vintner's Daughter's Active Botanical Serum has the most incredible active ingredients, and I see an overnight difference when I use it. I have scalp scrubs by Oribe and Goop on constant rotation. Working from home these days, I need mascara to give me life, and I use Chantecaille's Longest Lash Faux Cils Mascara. And, then, there's basically everything from the Dr. Barbara Sturm line.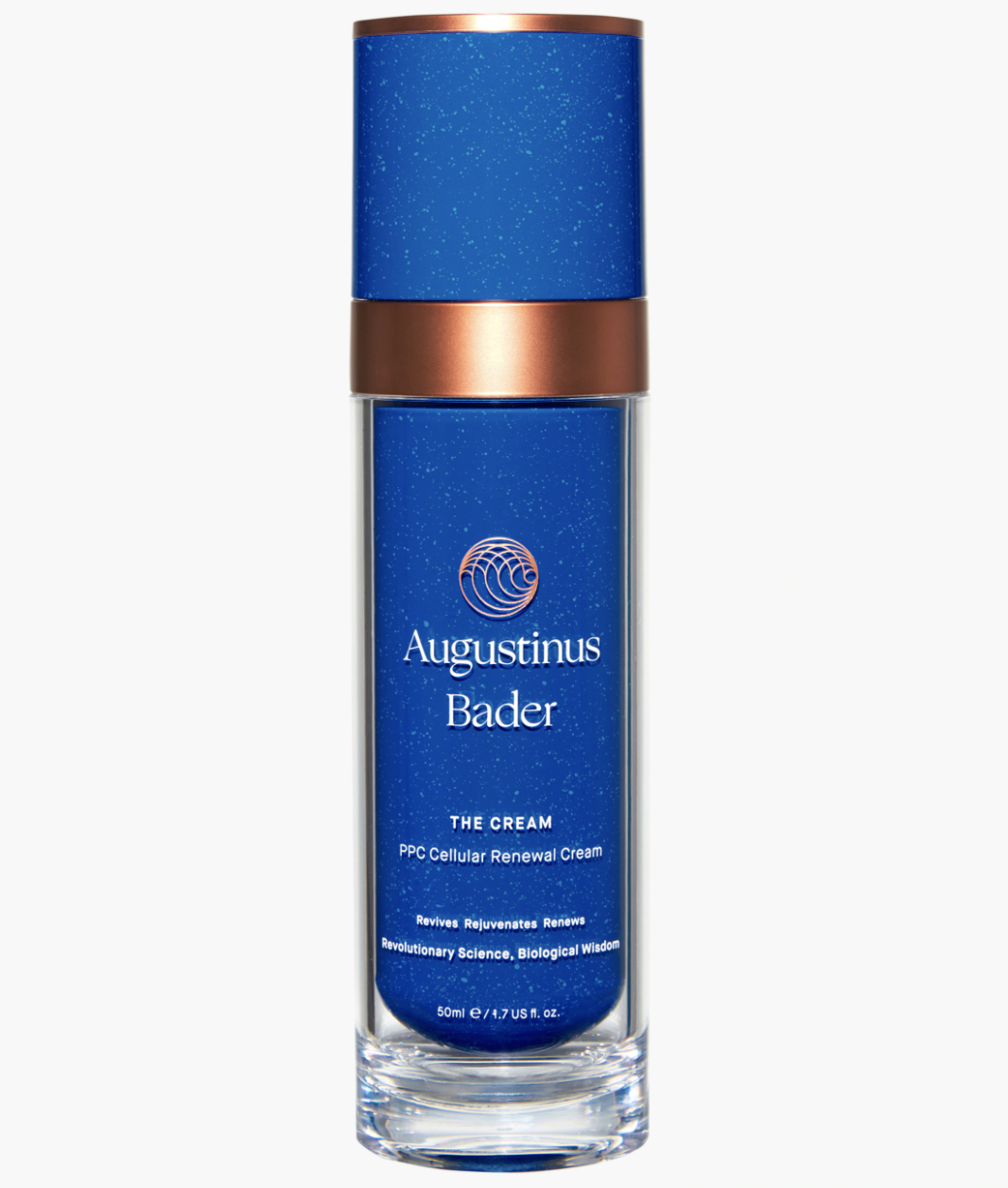 What's the biggest challenge for you as you guide the beauty category?
The biggest challenge right now is the pandemic and the uncertainty that comes with it. Sure, beauty is doing great, and we have seen tremendous increases, but events can change, and we have to react quickly. Navigating through the unknown is the constant challenge.
What goals do you have going forward?
I really want Olivela to be a beauty destination for our customers. We have a healthy amount of repeat customers, but I want to build that even more. We are chatting internally about loyalty programs. We are going to continue site enhancements to reflect us being a beauty destination, and we are going to have more VIP activations. I want to make Olivela someone's beauty go-to.