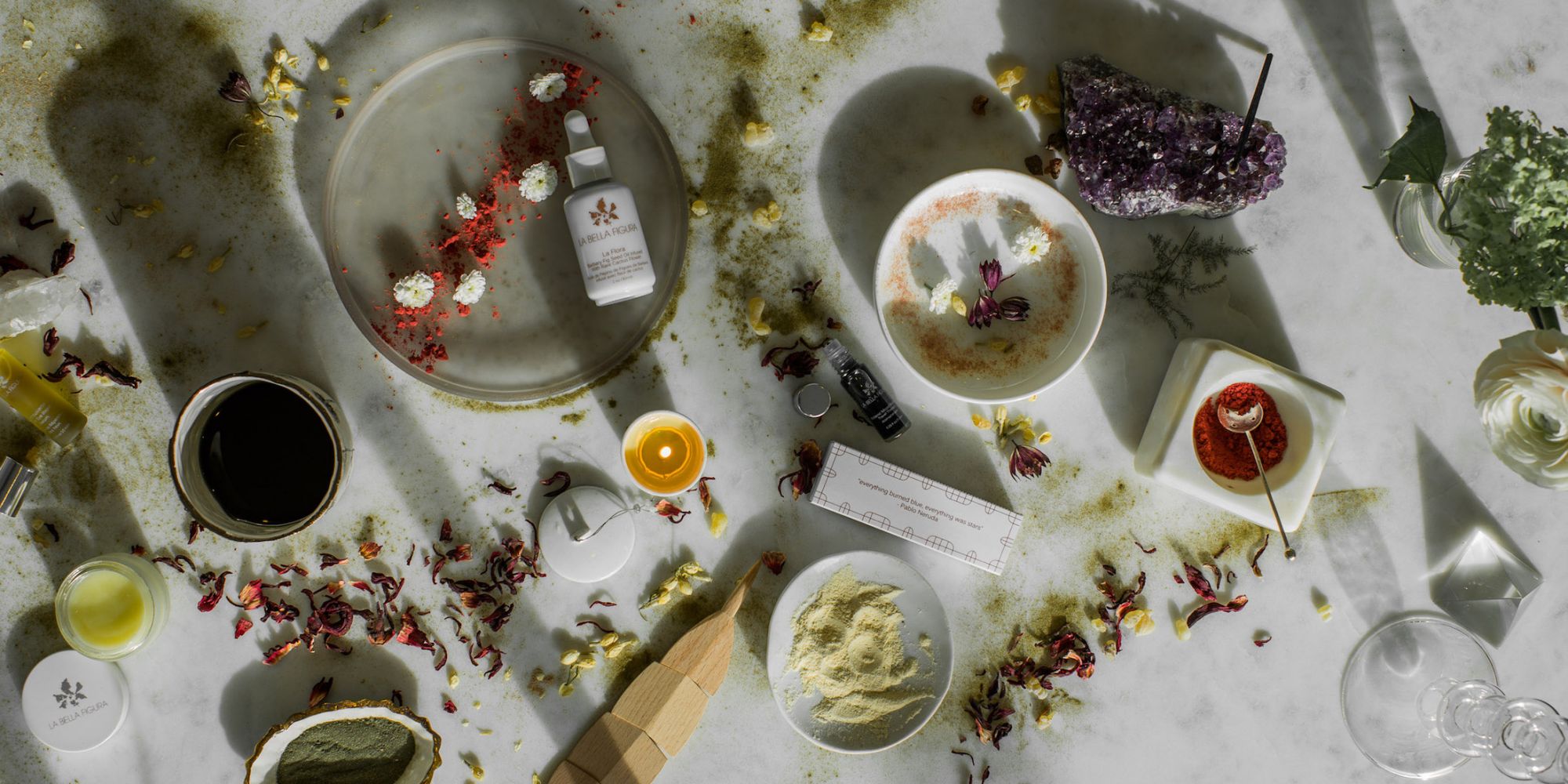 La Bella Figura Cuts A Fine Figure In The Clean Beauty Landscape
Victoria Fantauzzi is celebrated by clean beauty cognoscenti as the mastermind behind 2015's A Night For Green Beauty events in New York and Chicago, but the co-founder of La Bella Figura has spent nearly a decade at the forefront of the clean beauty movement. "It was a different industry," says Fantauzzi, harkening back to the skincare brand's launch in 2011.  "Actually, it was a non-existent industry. There were natural products, but it was not like it is now. We were pioneers in educating customers about what we were doing and why we were doing it." Beauty Independent talked to Fantauzzi about the genesis of La Bella Figura, paring back the brand's retail exposure, connecting with consumers online and the product category that her growing male clientele can't get enough of. 
Tell us about your road to launching La Bella Figura.
I was working with a lot of clients that had children with autism, and the parents were noticing that their children had sensitivities and allergies with the products that they use. It's interesting, because, of course, there's a correlation between the products you use on your skin, and [how] what's inside of these products can ultimately affect your health. 
I started reading about all the crazy things that are in products in about 2009. A natural curiosity emerged. I started reading more and more, and I was pretty shocked because I never really thought about the beauty products that I used. That's the story for a lot of people. I thought, "I really want to work on this. I want to see what I can do to help and to educate people."
When I first thought [that] I want to do this, I [didn't] think I'd have a brand, I just thought I'm going to see what I can develop. I experimented with friends, my family, they were all my guinea pigs. A year and a half later, I thought, "I'm going to try to sell this and see if this is something that I could do." We started the company in 2010 and launched a few products in 2011.
How did you approach formulation?
From the very beginning, I knew that I wanted to use really high-quality product, and we've learned a good lesson from the very beginning [about] who we work with. A company provided us an ingredient I just knew wasn't right. It didn't look right. It didn't smell right. So, we started working directly with producers and farmers, and going to visit their farms to make connections and get ingredients straight from the source. That was really important to us because we didn't want to deal with distributors. We wanted to deal directly with farmers.
Then, we learned more and more about formulation. We worked with scientists. We read research papers and went to universities. Keeping  control over the whole business was really important. What comes in through our doors, what leaves out of our doors. We know the entire process of what happened with that product. We were guaranteeing customers high quality.
What I've learned over the years that's really important to me is to focus on innovation. There's just so many face oils. It's time to do something else. I thought, "OK, what can we solve?" We don't need another beautiful face balm. We need something that the customer wants, but they probably don't even know that they want. We work on that and do it in a very ethical way with high-quality ingredients.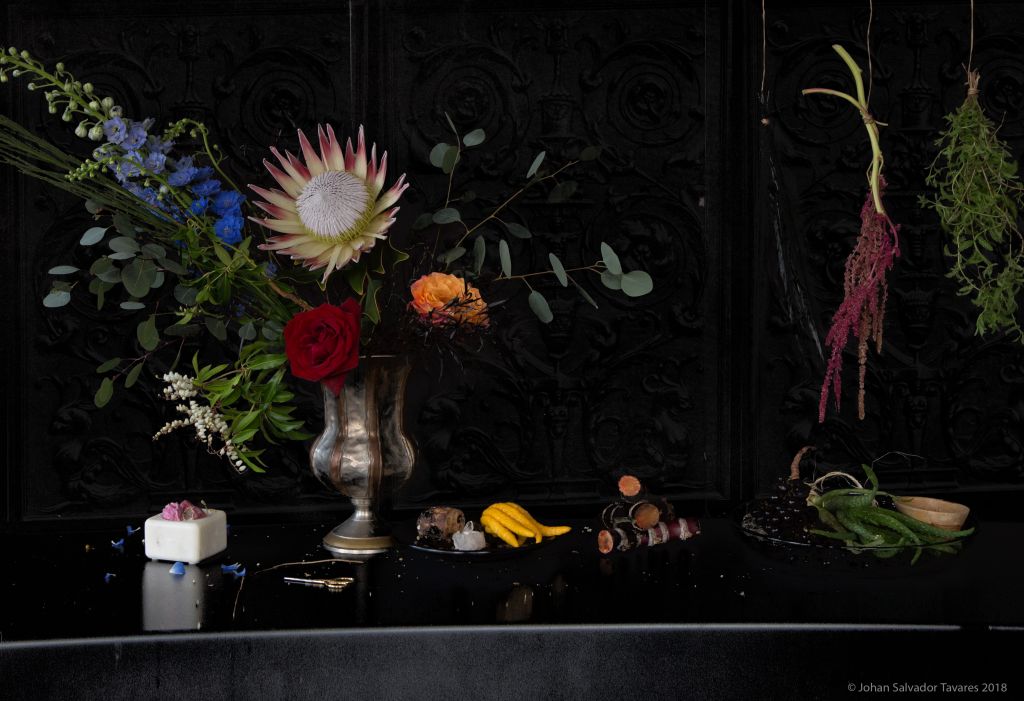 What changes have you seen in the clean beauty space in the last decade
It was not like now. A lot of brands will call us for advice, and they already know the potential of growth. I did a lot of work, but there was not an intention of, "I'm going to build this big huge thing."
I remember meeting May Lindstrom and Josh [Rosebrook] way back when, and we were all trying to make products and educate people. Nobody really thought we're going to have this huge brand. We were doing these things that were pleasurable to us, and that [were] also very ethical. From then to now, a lot of people have gone in different directions. Some people have sold to big corporations or [have been] bought out. Their businesses are different. Some people are still doing it the way we do it.
How much did it cost to launch La Bella Figura and when did you reach profitability?
I think about it now and it's kind of funny, but since we had no idea where this was going to go, I didn't want to invest a lot of money, I didn't want to ask for money. I knew some of the ingredients that I wanted, so we started with $400, to buy these specific ingredients, test them, try to sell them, and once we sold a few products we put that money right back into the business, bought more ingredients, bottles. We were such a different looking brand then than we are now. I didn't care if the bottle was pretty or not. I was an environmentalist, too, so I thought, "We don't need boxes, nobody wants boxes."
We also kept our jobs for a long time. I was first to leave my full time job and all that security to focus on LBF, then Karen did, and that was really hard. We were selling stuff and then taking that money and making that capital work for us. It's scary, and we were not going to go out and get loans without knowing what was happening. I thought, this is the investment — working day and night, weekends, sweat and tears, not paying ourselves for so long so that we could build what we built. We're definitely profitable now, especially when you do business this way.
When you first launched, how many SKUs did you have, and how many do you have now?
We started with three products. So, [we started] really small, and we have a lot of SKUs now and more coming. We have something like 23 products, maybe more, because we have a small makeup collection and we have six SKUs with that.
What is La Bella Figura's hero product?
It's actually a product that we don't even formulate. We found the most amazing producers out of Tunisia. We bottle the product and sell it. We've found the effects from the barbary fig seed oil, sometimes we'll call it prickly pear seed oil, to be so unique in repairing skin, fighting wrinkles, smoothing the skin. We call it the ultimate beauty oil because everybody can use it — people that have rosacea, people that have sensitive skin, mature skin, acne-prone skin. I love that ingredient. We tend to use it in quite a few formulations. It has very high vitamin E content. So, it's my hero ingredient. I also love our Aria Nighttime Cell Recovery Treatment. That's actually my personal favorite that I can't be without. 
How many retail doors is La Bella Figura in now? 
We are in fewer retail stores now, in 2018, than we were four years ago, and there's a reason for that. As the businesses grew, the retailers grew as well. There were so many retailers that wanted our brand. We thought, "Great, we can get the word out by getting our product in all these retailers." But the problem was that a lot of retailers are not focused on education, and there is such a huge gap. Even today, in 2018, there's still a gap.
We're producing this special type of product [for] a certain demographic. We found that retailers that were like, "Oh, we're going to jump in. We're going to make all this money," [but] failed to recognize that very critical part. Because our products have a short shelf life, as opposed to conventional products out on the market, we need product to move. So, we need retailers who are going to do their job. Knowing who their customer is, they're working really hard on the educational aspect of this business to sell product. I never want one of my products to be sold and a customer to say, "This didn't work for me," and I find out that the product is over a year old.
We started closing [accounts] and focusing on retailers that were really focusing on that [education] gap. There are really good retailers that are selling these products at a rapid rate and are working to keep that connection with the customer. A lot of bigger retailers bring green beauty into their stores, but you can't just leave it on a shelf. They need the same salesperson that sells the conventional products to be passionate about explaining [green beauty] products and answering questions.
We had a salesperson at a department store ask us, "Why do you think some of these green beauty brands that come into big department store end up leaving?" I said, "It's not that the product is bad or that the store that's selling it is bad, [the product] needs to be focused on." They don't have a lot of brand recognition, [and] a lot of people go into the store already with the brand that they want to buy. They see [green beauty products] and are like, "Oh, this sounds interesting," but there's no one there to answer questions. They might leave with a curiosity.
I'm hoping that bigger retailers are more committed to small brands, especially because this is the future. We're not going to go back, and the more the customer knows, the more they want to do better for themselves.
Have you found any bigger retailers that are really getting it right with education?
In my opinion, not quite yet. I do find that Follain, I almost consider them a big retailer because they do such a high volume with sales, they know exactly what they're doing, they're growing and opening new stores and they really are focused on that education. When you talk to one of their sales people, they're so passionate, so excited, to teach or to talk about ingredients. I'm really excited about that. That correlation is not lost on me — that they're focused so highly on education and that they're doing so well.
So we're getting there. This is still a relatively young industry and business. We got through the hurdle of "this is a trend". There are more brands creating beautiful stuff. Let's support some of these brands that can definitely use more support. It's ok to say [to a retailer] , hey, we've run out of this product, because there was a storm in Croatia and that's where we source from. It's very important as a creator and a maker to source high quality. And we're sorry that we can provide you right now with all this product you want, but if you can understand where we come from, I think that helps support us brands and that helps you as a retailer to show your customer that you're committed to quality product. I think to make a brand a compromise really sucks. I've seen that happen in this industry, and it teaches the customer like, "Wait, this brand said they were doing this this way and now they've reformulated and their ingredient list isn't as interesting or pristine as it used to be." And you're selling it, and that is very confusing.
I want to stick to doing things the way that we have always done. That's why I have so much respect for all the creators that do create with such integrity and effort and mindfulness to the consumer.  We need support [from retailers] when something like that [an ingredient shortage] happens.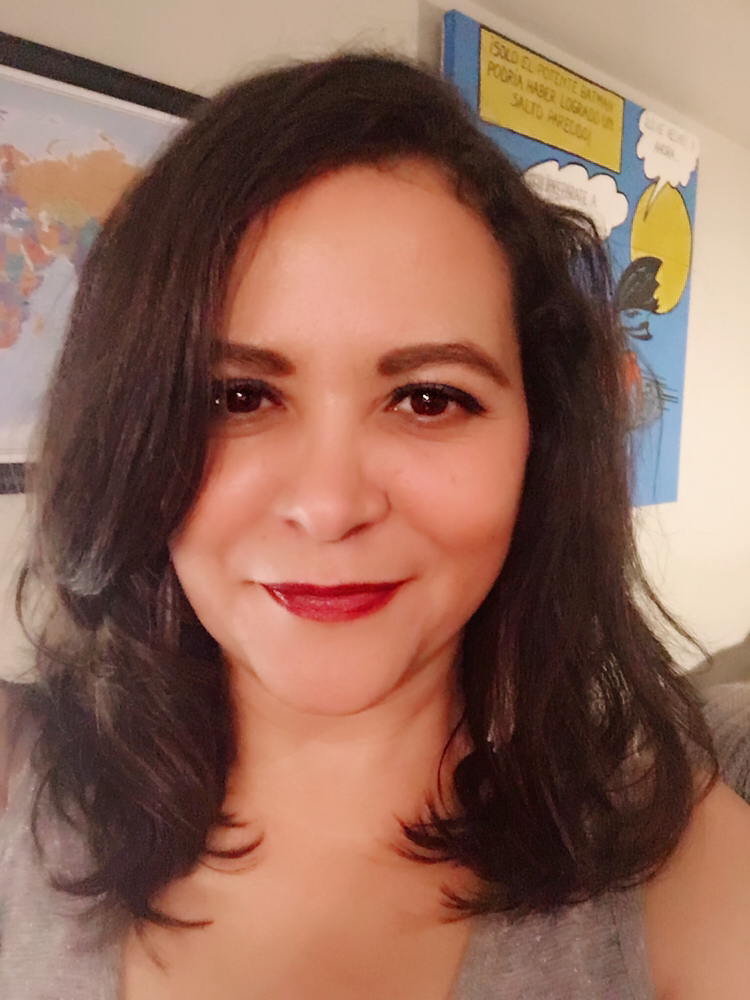 Given that struggle with education, how do you approach online sales, which aren't in-person?
I really enjoy connecting with my customers. So I like to focus from brand to consumer. When someone comes to my website to buy, I want them to have an experience, from the moment they come to the website, to when they buy something and then they receive it. I'm going to do things the way I'm going to do them. I'm going to focus on my brand, I'm going to write a beautiful note, I'm going to explain how to use a product in case they're a first time customer to La Bella Figura. I'm going to answer their questions. Customers sometimes connect with me through social media or with our team. I'm going to directly help them as much as I can because my job is to sell my products and to make customers understand how to use them and that is my focus as a brand owner and my commitment to my own brand.
When we do partner with retailers, we have this whole education program, the way that we train retailers and we want them to commit to us and to the consumer, because I will call the retailer and say, "Hey, these products that you have, they are a year old and I don't want you to sell them." I don't want my customer receiving old product. So we generally talk to them about how important it is for them to know what they're buying. Sometimes we have a retailer or wholesaler [who] wants to pick up the entire line. And we say its better that you start slow. Let's start with best sellers and when you know more about La Bella Figura and the product and your customer is excited, then we can grow with you. We want to grow with you. We really want to support our partnership with our retailers. It's like a marriage.
The whole goal is that we commit to one another, then we watch the brand grow within their store and that's really exciting because that means that they're doing it right. They're really working on education. They're really teaching their customer about products and how to use them. That's really exciting when I see that happen and the sales are increasing. I mean, that's everyone's dream, right? 
What's your split between revenue from your retail accounts versus your direct to consumer? 
At this point it's 70% us and 30% retail partnerships. Every year we talk about what retailers we might want to focus on, and we might pick up one new retailer, two new retailers. We would love to have stronger retailer partnerships, but, again, it has to be with the right retailers. To me, it doesn't matter if Barney's calls, or some big retailer calls [if they're] not going to do business the way that we believe is the right way to do business with our customer, [who] we know better than anybody else. In a lot of cases with these big retailers, our customers are different than the customers they're used to.
Who is your target customer?
Well, everyone is a target. But, our typical customer would be someone who is already aware that they want really quality, concentrated product. Women, between 35 to 55. We do have a lot of male customers, and [that group is] growing so much that we are repackaging a product just for men.
Are there certain products that men are gravitating towards?
Yes, eye products. Our eye serum has been very popular with men for a long time. Men are feeling more comfortable to write to us, which didn't happen a few years ago, but now they'll send really thoughtful, great questions before they purchase. They're different consumers than women, they're very loyal.
Tell me what's next for La Bella Figura. What are you working on? 
I can't really say what [our next] product is, but it is something that is lacking, or not really existing. I've done my research and there's a few conventional brands that have something similar, but not quite. It's something that women need and they often don't even know that they need [it]. I need [it] — I found out through a health issue that I needed something like this, so I'm excited about that.
I'm excited about creating formulas in cool ways. We created a capsule collection, it's a 15 piece ensemble, and we basically allow the customer to custom-create their own serums in a matter of seconds, so they have fresh, quality product every time they use it. We created these spheres, which are concentrated extracts that stay fresh without any plastics, through a cool technique called reverse spherification. It's exciting to work with techniques and formula development to create new things and new experiences for customers. I want to do good by them, and right by them and excite them.