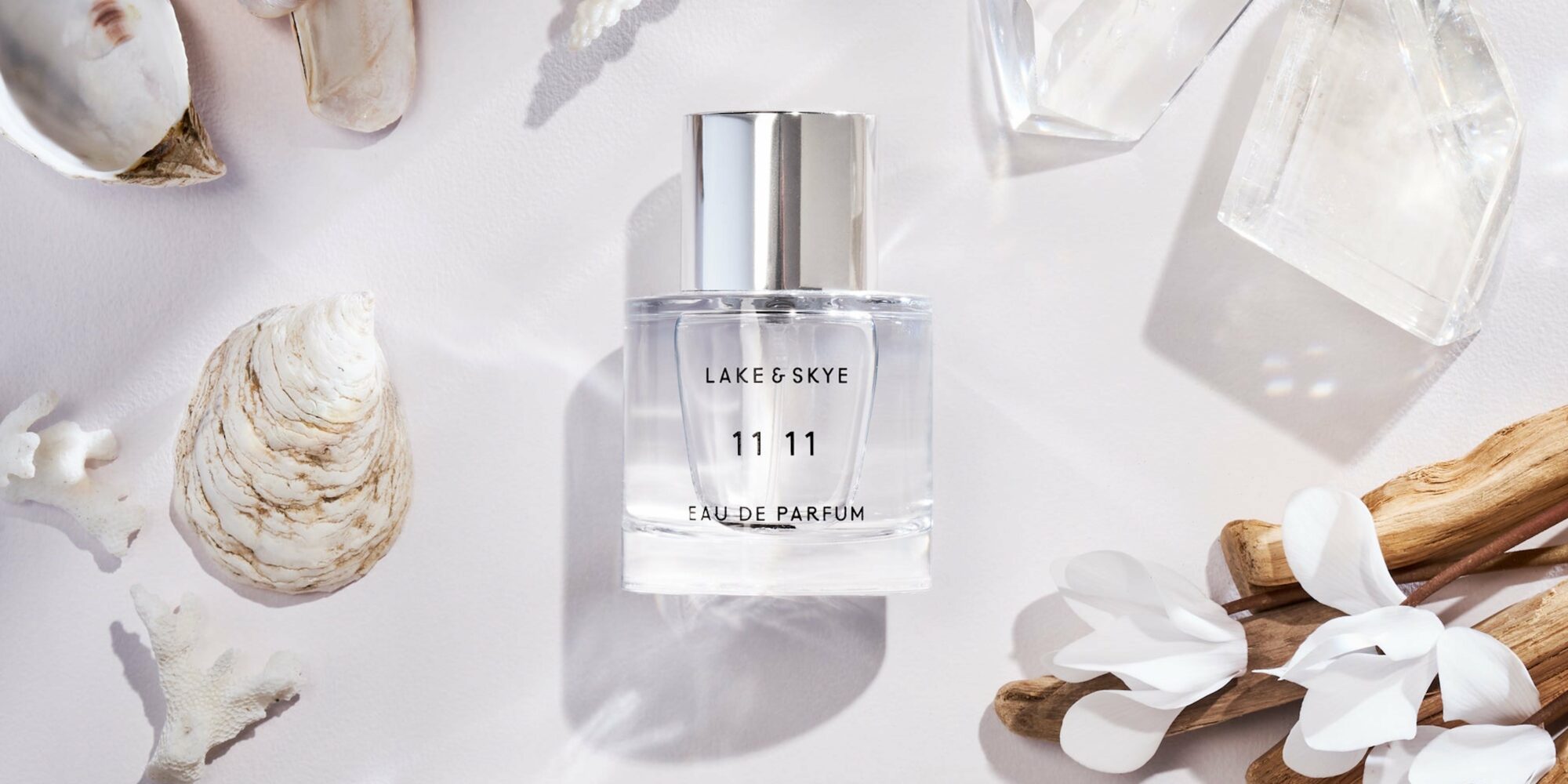 Lake & Skye Rides The Fragrance Sales Wave Into Bluemercury
Lake & Skye, maker of cult favorite scent 11 11, enters Bluemercury this month as the specialty retailer beefs up its fragrance offering.
The brand debuted online last week with four scents—11 11, Saffron Dusk, Midnight 07, and Cote du Paradis—as well as candles and 11 11 hand soap. Early next month, the brand will roll out to 10 key Bluemercury doors in Arizona, New Jersey, Pennsylvania, Massachusetts and California.
Lake & Skye will also introduce its version of a santal scent next month, Santal Gray, which Bluemercury will carry. Founder Courtney McGuinness Somer teases that the brand has several new launches slated for the fall, but she's most excited for Santal Gray. The fragrance has already won a yet-to-be-announced beauty award. "Santal is one of my favorite scents," she shares. "It's such a crowd pleaser. What we were going for was, how can we do a newer version of Santal? When you think of Santal, everyone goes to Le Labo Santal 33. We wanted to do a modern, uplifting version that you can wear every day."
Launched in 2015, Lake & Skye secured retail partnerships with Ulta Beauty in 2020 and Nordstrom in 2021. The brand is sold in over 300 other retailers across North America, including Moon Juice, Magnolia, Madewell, Onda Beauty and Anthropologie. McGuinness Somer says Bluemercury was always a target.
"We were in conversations with them for about a year and a half on and off. Some people changed out and people came in, but we've had a consistent, ongoing conversation," she says, adding the delay actually ended up being the best thing for the brand. "Now we have the best assortment we've ever had. We have a good range, Santal will be our seventh scent. If we had launched with them a year and a half or two years ago, we just would've been missing three or four scents from our portfolio."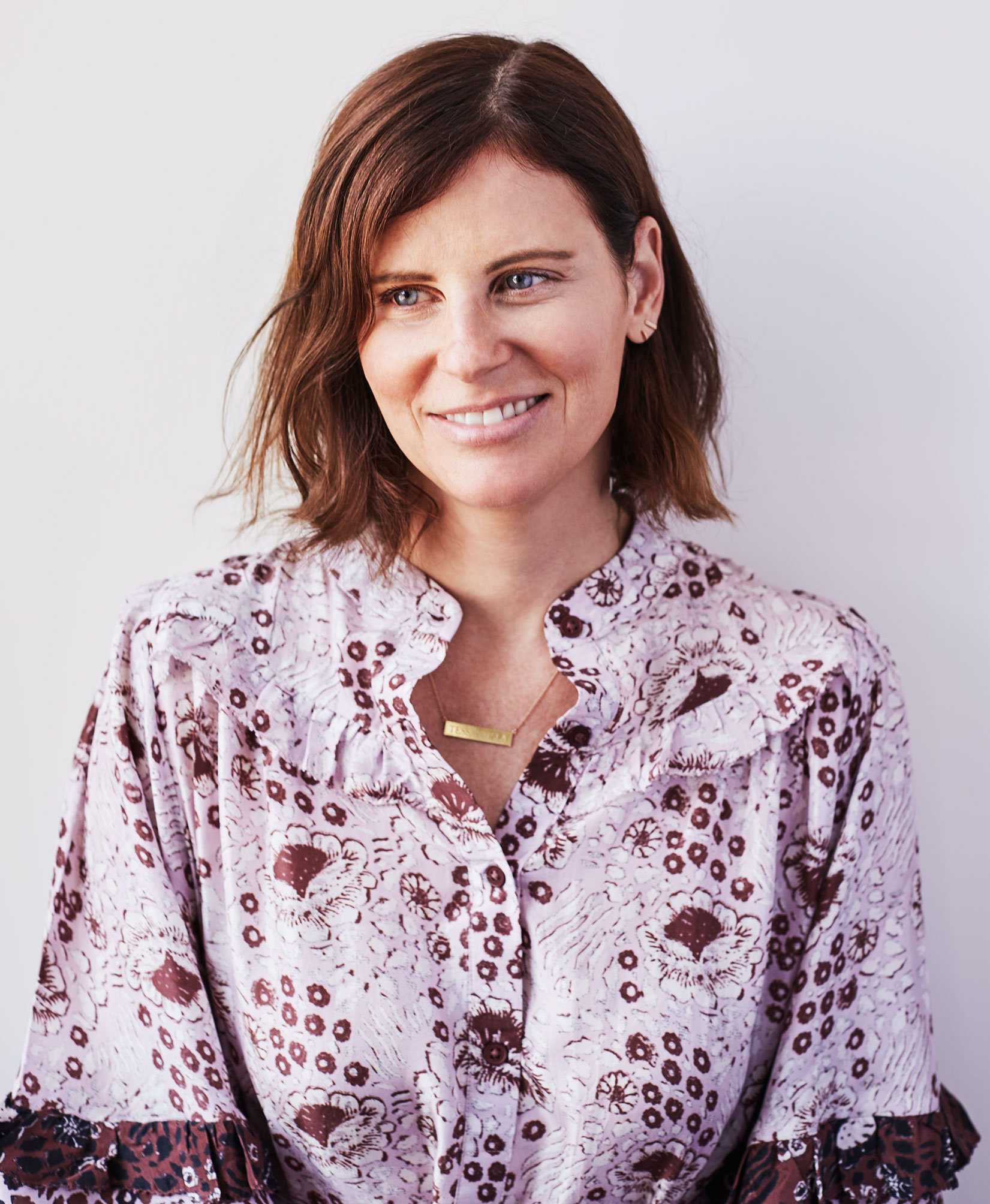 The fragrance category, from candles to eau de parfum, had a banner year in 2021, but Lake & Skye has been over-performing since its inception. McGuinness Somer reports that the company has been profitable since year one, and is growing 100% year over year. "It outsells national brands in our larger retailers," the founder says. "We're exceeding category metrics and we're in the top 15 fragrance brands in store." An 11 11 Rollerball, which retails for $48 for 10 ml., was sold every 25 minutes online in Q4 2021. The 11 11 Rollerball has a 90% reorder rate.
McGuinness Somer says her brand's three channels are direct-to-consumer, wholesale, and Amazon. To bolster DTC sales, earlier this year she executed a comprehensive website refresh that she estimates cost around $40,000. "We launched in 2015, so after about four or five years, you want a website refresh," she says. "It wasn't a complete rebrand, it was a redesign to make it more consumer-friendly. It tells more about who we are, and I wanted it to be an easier shopper shopping experience."
About two and a half years into business, McGuinness Somer partnered with scent specialist Tru Fragrance at first as a distribution partner, but a profit-sharing model was soon adopted. McGuinness Somer calls it "a very different model than what other companies do." She continues, "I'm still the CEO and founder, I manage and run everything, but they helped me with warehousing and fulfillment, logistics, legal. It really helped me grow in a different way. It's wonderful in the sense that we have working capital covered."
The founder explored raising growth capital in the past year and says talks went far with a few investors. Still, she ultimately decided to put those plans on pause for the moment, remarking that, despite the fragrance category's stellar performance over the past year, many investors, even those who specialize in beauty, have yet to grasp how fragrance is sold online, making them trepidatious.

She details, "There's a lot of interest in different categories, sexual wellness, skincare, makeup, but fragrance is doing so well. You see all of the stats about how this category is growing, but even though we have all the metrics to show that we have the ability to do that, I think there's a learning curve in understanding the fragrance category."