Lau Botanicals Is (Almost) A Hawaiian Vacation In A Bottle
Lau Botanicals is bringing the spirit of Kauai to skincare.
Launching late February, the brand from aesthetician Hillary Navarrette will release four products – Island Glow Serum, Awakening Cleansing Oil, Goddess Body Oil and Healing Propolis Balm – packed with organic and wild-crafted ingredients sourced from the island, including coconut oil, vetiver, bee propolis, kukui nut oil and Hawaiian sandalwood essential oil. The balm is priced at $25 for a .5-oz. size, while the prices of the other products range from $35 to $70 for 1-oz. bottles and $75 to $175 for 3-oz. bottles.
"Everyone wants to come here because it's so beautiful and so lush. Someone on the mainland gets to have a bit of Hawaii at home with them with these products," says Navarrette. "It's such a sacred place. If people can't come and visit, why not buy a product that reminds them of it?"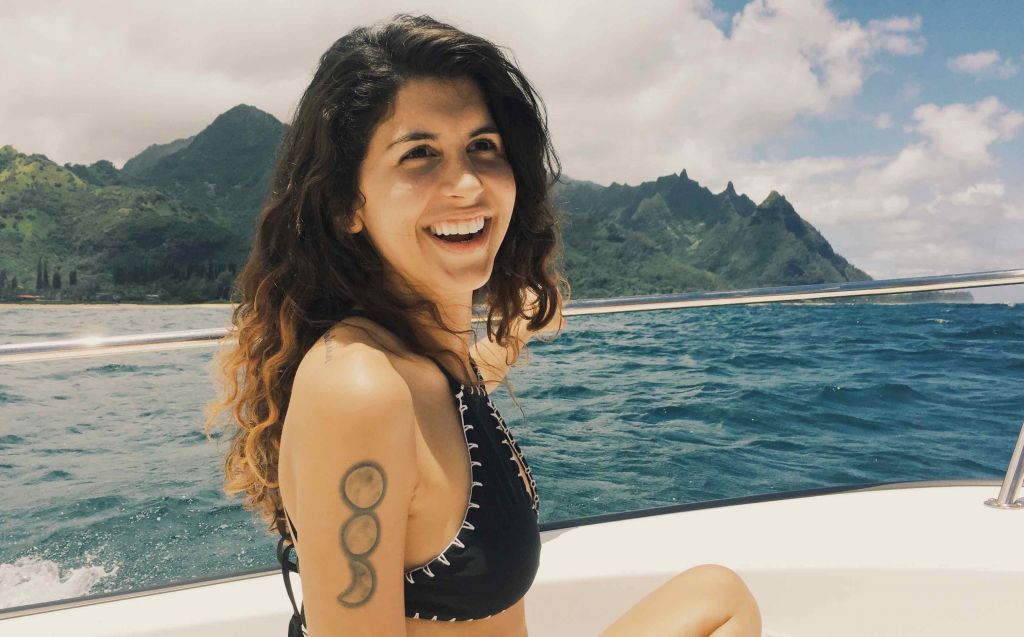 Lau Botanicals' formulas are encased in clear glass recyclable bottles emblazoned with leaf logos and capped with bamboo tops. Lau is the Hawaiian word for leaf. A portion of the proceeds from sales of the products will go to the Limahuli Garden & Preserve, where Lau Botanicals products will also be sold. The brand is focusing on local retailers and spas at the outset.
Early reaction has been strong to the Healing Propolis Balm, a product Navarrette created to address irritation affecting her clients after bikini waxes. She postulates the Island Glow Serum could be robust seller out of the gate. It has a bright orange color from the sea buckthorn in the formula. "It was the first product I made, and it took me 50 tries at mixing it to come up with it," she details. "It has made my skin so healthy."
Navarrette concocted the Awakening Cleansing Oil in response to dryness bedeviling the skin of those on her treatment table. "I see clients from all over the world, and I wonder, 'Why is everyone so dry?' People have been cleansing with a gel-based cleanser, and it's so stripping," she deduces. "I formulated the cleanser to balance the pH level. I used base oils that weren't too heavy, and it has a light formulation. Any leftover residue you can leave on the skin as serum. My skin is really oily, and it doesn't break me out. It really balances the face and leaves me with a glow."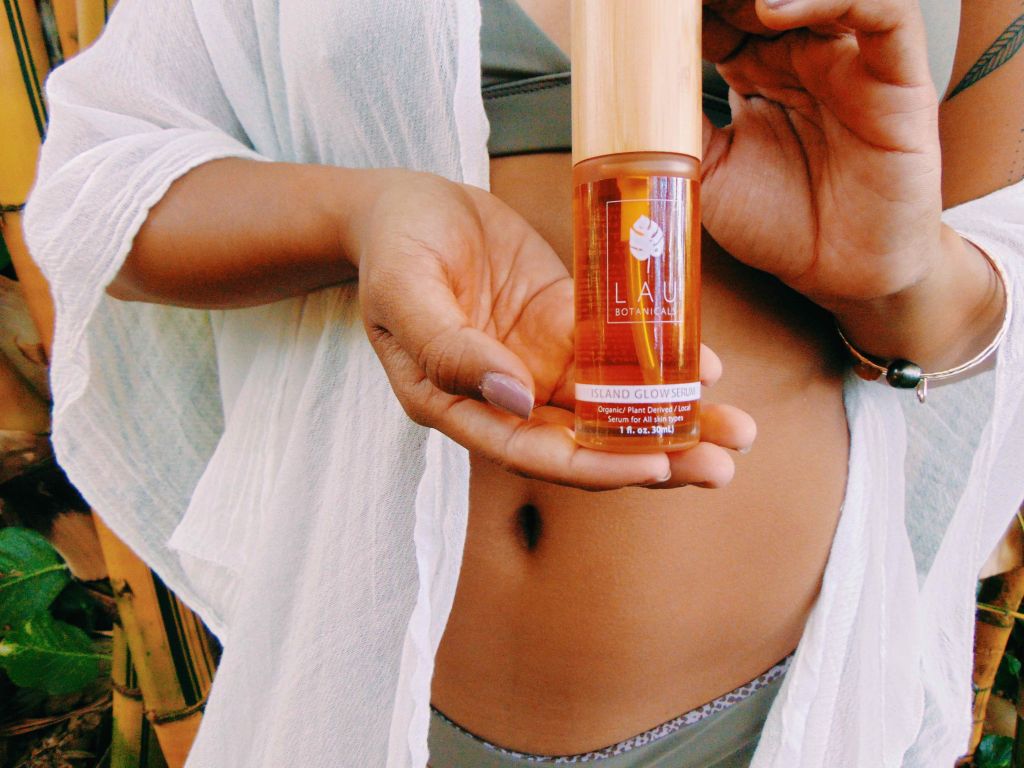 Originally from Austin, Tex., Navarrette, 25, sought a change of scenery and decamped for Kauai four years ago. "It was really hard in the beginning. I lived in six different places within six months. Then, I found a steady job at the Marriott and a great place to live," she recounts. "The people local to Kauai said to me, 'You are not just given this beautiful life. You really have to work for it and respect the culture.' Mother Kauai will kick you out or she will open all these doors for you if you respect Kauai and be pono, which means positive and loving. I really tried to do that and a lot of doors opened."
Long before she moved to Kauai, Navarrette dreamt of launching a beauty brand and, as a fifth-grader, blended her own makeup. "It's been in my blood since I was very young," she says. "Growing up, my mom had psoriasis, and my sister had severe acne. I always wanted to figure out what was going on with them. I really wanted to heal them because I saw them suffering."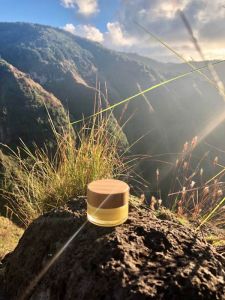 Navarrette cobbled together $18,000 to develop Lau Botanicals and received $10,000 of that total in the form of a loan. "I never believed in debt. My dad raised me to be good with money, but I was ready to take on some smart debt. I knew I wanted to take the next step in my career," she says. "I knew my life's purpose was to make Lau Botanicals, and I knew it was worth the risk. Everyone who starts companies has to put in some money. It's not free."
Navarrette's goal is to pay off the loan in a year, and she mentions she's unlikely to siphon money from Lau Botanicals for herself for a year-and-a-half to help make that happen and build the brand. She continues to work as an aesthetician at the Kauai Marriott Resort, where her colleagues are aware of her brand. She says, "I did get in trouble for talking about it too much once, but they're really excited for me."