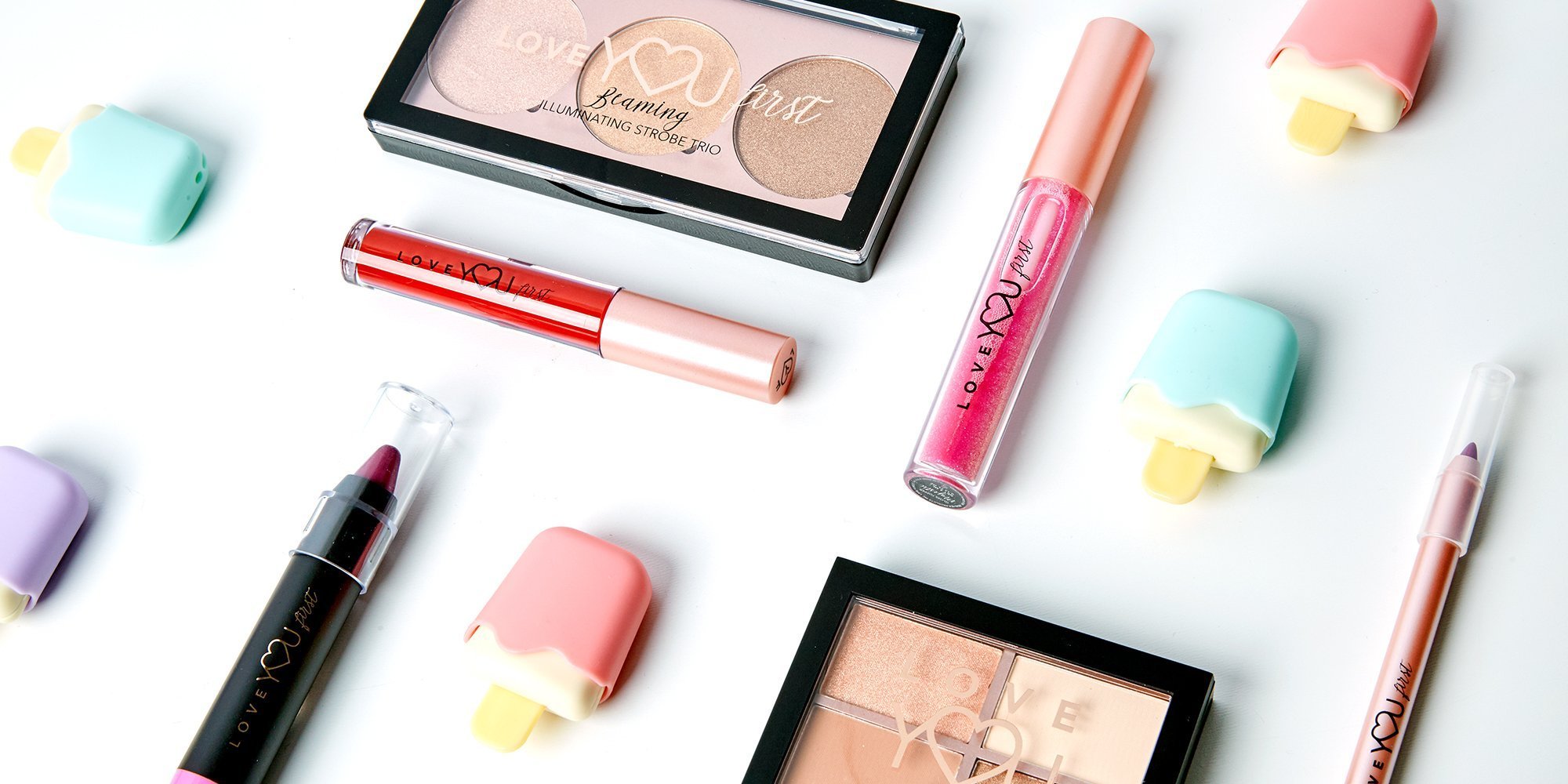 Launching At Target, Makeup Brand Love You First Has A Confidence-Boosting Message For Teens And Tweens
RealHer is bringing an empowering message to Target with new color cosmetics line Love You First.
Entering more than 200 doors, Love You First or LYF is designed to offer cheerful confidence boosters to tweens and teens. The brand is concentrating on the eye and lip categories at the outset with its Moisturizing Lip Crayon, Lip Gloss Topper, Illuminating Strobe Highlighter Trio, Matte Liquid Lip Kit and Shadow Palette. At $14.99, LYF's Matte Liquid Lip Kit is less expensive than Kylie Cosmetics' $29 Matte Lip Kit and expected to be the bestseller. The kit is the brand's priciest product in an assortment with 16 stockkeeping units that starts at $8.99.
"When I was creating the brand, I was thinking of my young daughter and the things that would be important to me when she starts playing with makeup in a few years. We are not natural, but we are nontoxic, cruelty-free and safe for children," says RealHer and LYF co-founder and VP of business development Megan Merid, mother to almost 4-year-old Faven. "Secondly, I would want her to reach for something positive. Like RealHer, Love You First has words of encouragement." LYF has uplifting shade names such as Persevere, Loved and Secure, while RealHer incorporates affirmations, including "I am powerful" and "conquer from within," on its packaging.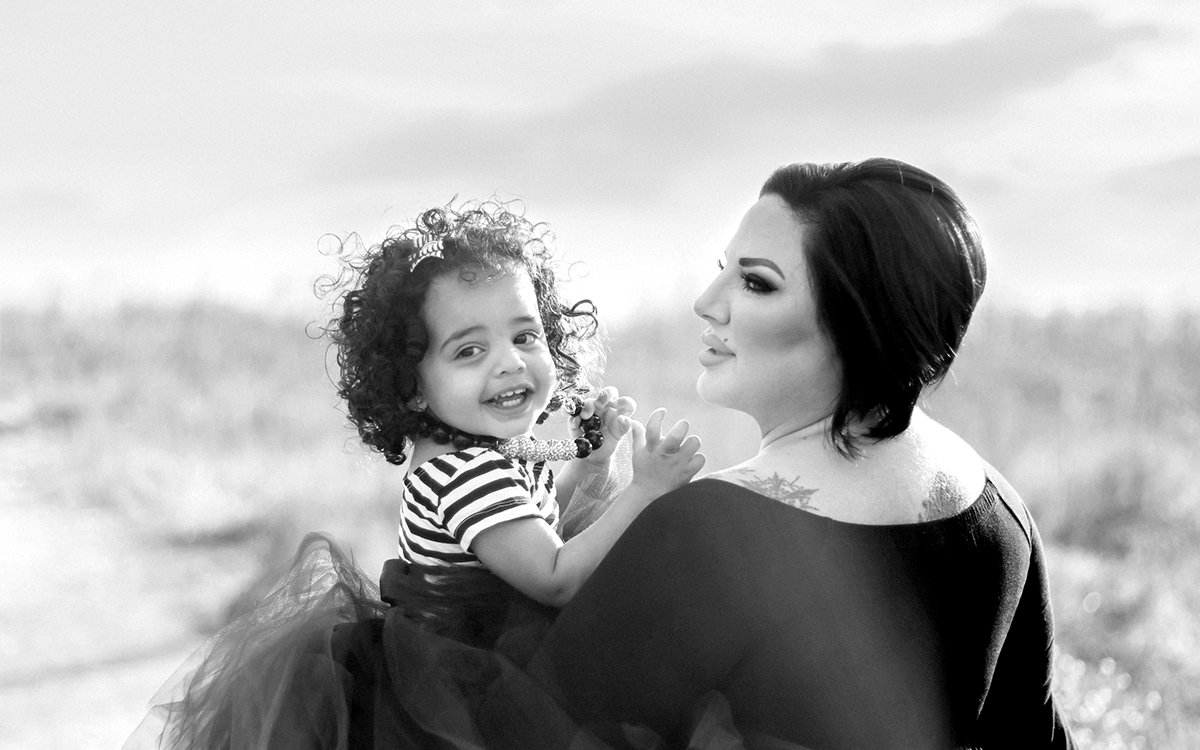 The road to LYF began in August 2018 at Indie Beauty Expo New York, where Target's localization buyer was scouting brands owned by women and minorities or addressing multicultural audiences for the mass retailer. (IBE and Beauty Independent are owned by parent company Indie Beauty Media Group.) RealHer piqued her interest, and she recommended it to the Target buyer responsible for makeup. However, Merid and Bill Xiang, the CEO of contract manufacturer XJ Beauty who launched RealHer in 2016 on a mission to be a supporting father to his nearly 7-year-old daughter Yarie, didn't believe it was the right fit price-wise or demographically. So, they set out to develop LYF to be distinct from RealHer and, in the fall of 2018, sent samples of it to Target. In May of last year, the retailer signed off on carrying LYF.
Merid envisions LYF as a brand coveted by the kids of RealHer customers. She initially figured RealHer would draw women in their 20s and 30s, but the brand has discovered its sweet spot is women 40 years old and above. The brand's 85 SKUs are priced from $12.50 to $38, and it's available at Soft Surroundings, Neiman Marcus, HSN, Feelunique and the Macy's website. Among RealHer's strong performers are the Do Your Squats Eyeshadow Palette, I Am Awesome Lip Kit and Girl Power Moisturizing Lipstick. RealHer's rose gold and black packaging skews classy and upscale, while LYF's primarily pink and black encasements are adorable and exuberant.
"Every single retailer is looking to indie brands to fill in that monetary space that they are losing with their other brands."
"Women that are purchasing RealHer have college educations, they are married, own homes, and have children and pets, and like to spend their money going out to eat. I'm in that category and, to me, it made sense that they buy RealHer because I know, when you're younger, you like Urban Decay and Too Faced, and they are flashy and super cute," says Merid. "When I was younger and hadn't been through life experiences, I wanted glitter, shimmer and cute packaging, and I wasn't necessarily feeling my best or as empowered as I do now at 40 years old." She continues that LYF provides the glimmer and shimmer that's not the focus of RealHer and encouraging words tailored to 11 to 16 year olds enduring the rockiness of pre-adolescence and adolescence.
As legacy color cosmetics brands struggle, Target is freshening up its makeup stocks. In addition to LYF, the retailer has picked up PYT Beauty, The Lip Bar, Makeup Geek, Lottie London and Undone Beauty, which is from the private-label beauty company Tru Fragrance. "Every single retailer is looking to indie brands to fill in that monetary space that they are losing with their other brands," says Merid. "It's no longer that you want to get your Lancôme, Chanel or Clinique in a department store. It's really about finding something unique."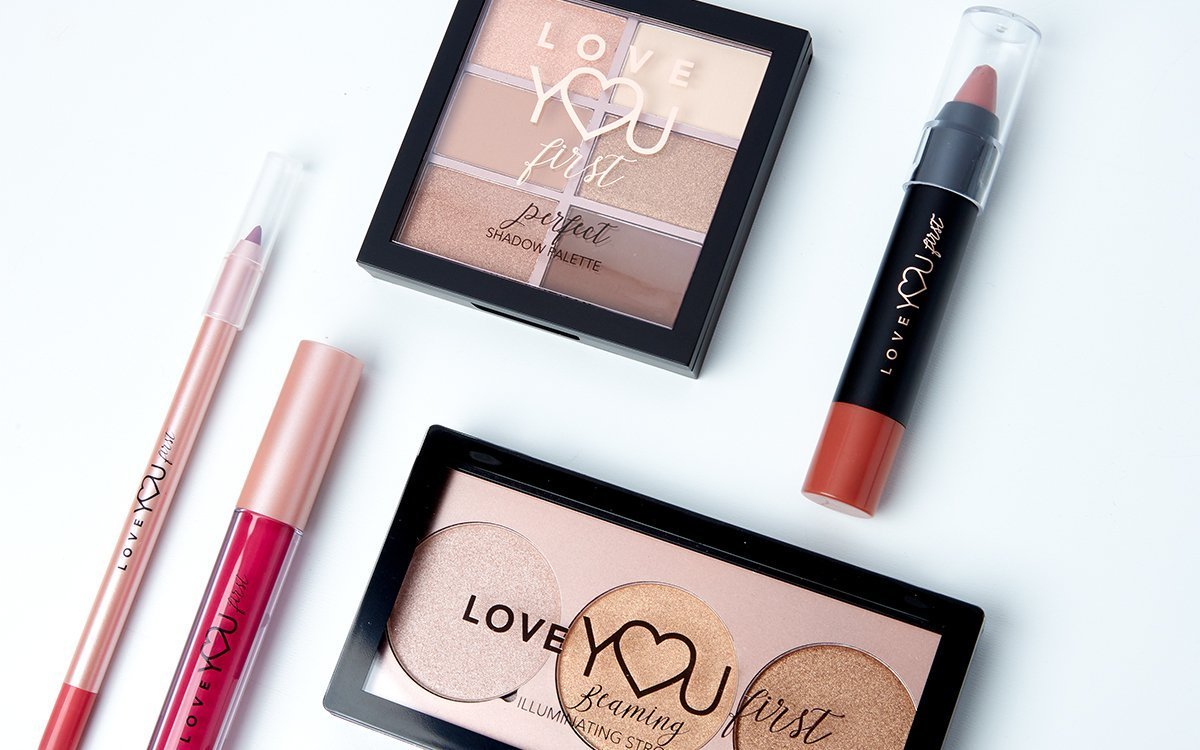 Although she declined to discuss sales, Merid conjectures LYF will be a much smaller business than RealHer in the early going. Discussing RealHer, Merid, formerly national key account manager at Pierre Fabre, account executive at Dr. Dennis Gross Skincare, and sales and training executive at Perricone MD, says, "We are jumping by leaps and bounds. My mentors and bosses from the past that have been CEOs and VPs are like, 'Oh my gosh, this is amazing what you are accomplishing." LYF and RealHer share a team of around 15 people, and Merid keeps employees on task with the project management software Basecamp. She says, "We need to make sure we are achieving our goals and everybody feels organized, but, at the same time, not overwhelmed." To help manage LYF's Target presence, RealHer works with the agency Portu Sunberg.
Target has an exclusive on LYF for a year domestically, but the brand can expand internationally. From a merchandise perspective, it's steering clear of complexion products for now. Merid teases blush palettes, an extended range of eyeshadow colors and makeup brushes could be up next for the brand. She says, "I really want to see how the brand takes off with fun, easy-to-use, simple products."